Next up as our feature artist in The Designer Project is Sydney-based Print Designer Lezio Lopes. Lezio has been illustrating a painting since he was a child and developed a passion for surface design after completing a bachelor's degree in Fashion. Now Lezio creates patterns, prints and illustrations and has worked on a variety of creative projects, including womenswear, menswear, accessories, home décor and packaging design.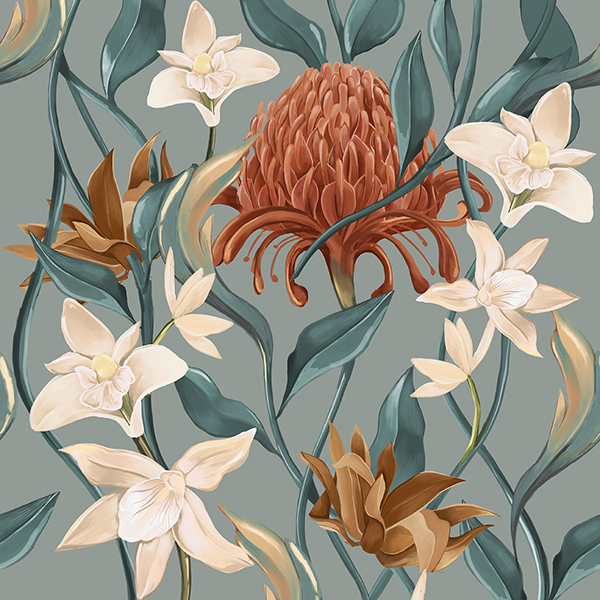 Lezio's art is typically inspired by fashion, photography, architecture and nature. The designer has made a range of his beautifully rich designs available in our Fabric Shop online and we couldn't be more excited to share his exquisite pieces with you! Each of the designs are available as print-ready artwork and can be printed onto any of our base fabrics. The designs feature luxurious colour palettes and wonderfully detailed motifs, with each evoking a real sense of narrative. Below we've shared more about each of Lezio's designs and the different types of projects we think they would be fantastic for. Keep reading to find out more about Lezio Lopes' gorgeous designs!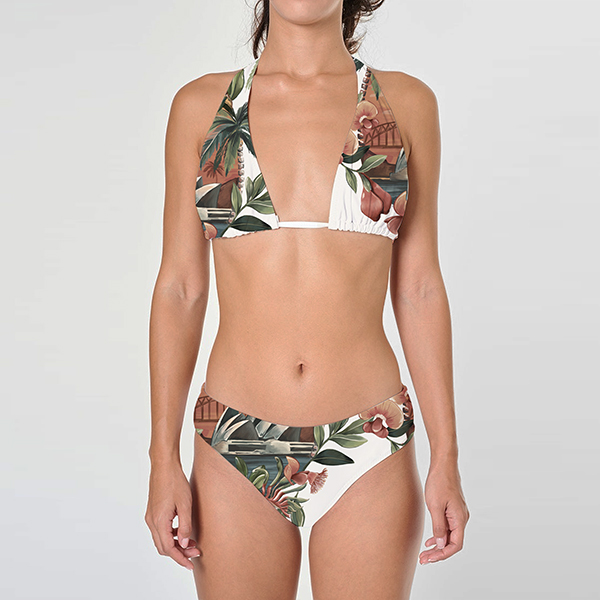 In Astrology, Saturn is the planet responsible for teaching us how to grow. "Saturn Flowers" is inspired by the idea that facing challenges is beneficial for our personal growth. Throughout the design are motifs of lilies seen in different stages of their life, beautifully visualising the idea of growth.
We think "Saturn Flowers" would be a fantastic design to use for decadent feeling interiors such as tablecloths, table runners and napkins.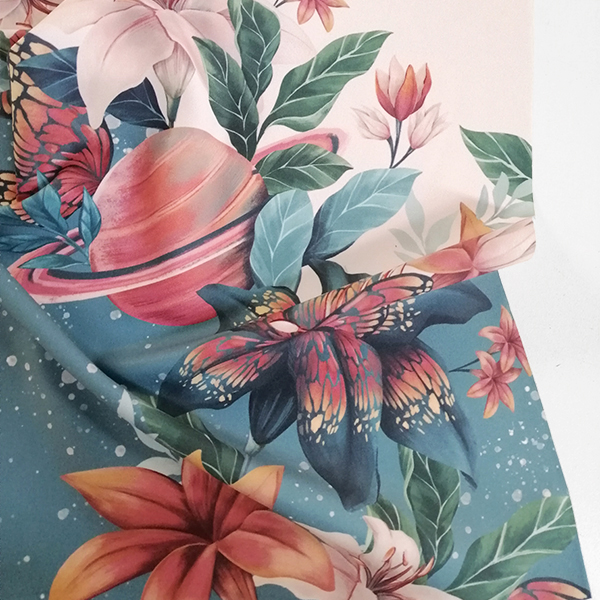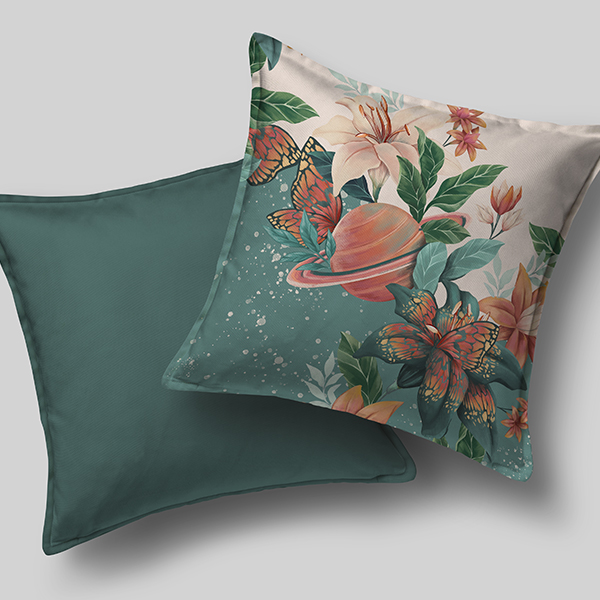 "The Opera House" features Sydney's most iconic building, The Opera House. The design offers a snippet of what life in the harbour city is like, with palm tree and floral motifs showcasing the beachy summer vibe that Sydney is famous for.
"The Opera House" would be a gorgeous design to use for relaxed mens' button-up shirts and swimwear.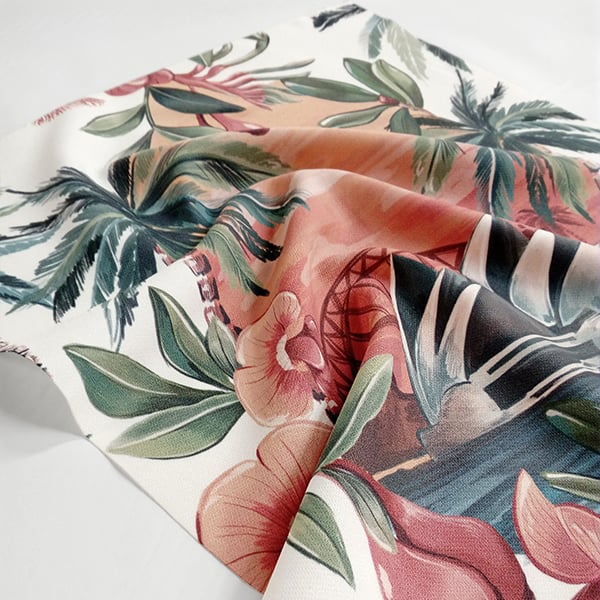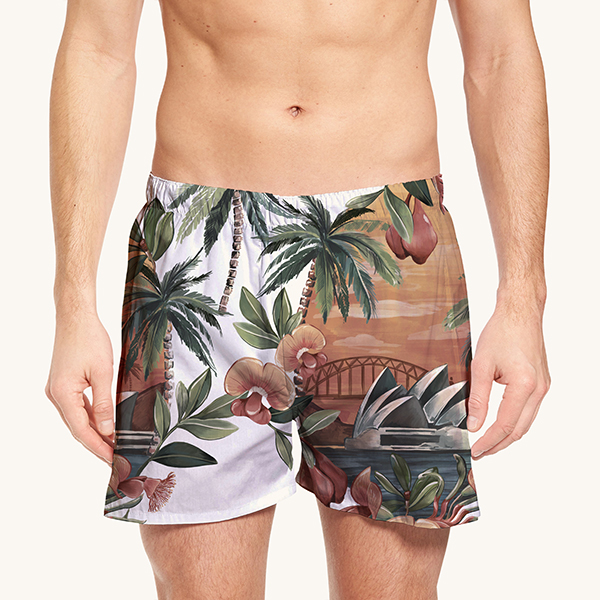 "Space Nature" is inspired by the signs of the zodiac and puts a playful twist on the astrological symbols by nestling them amongst the beautifully illustrated peonies. We love the warm, earthy colours of the floral motifs set against the rich, navy background.
We would love to see "Space Nature" used to create luxurious feeling bedding.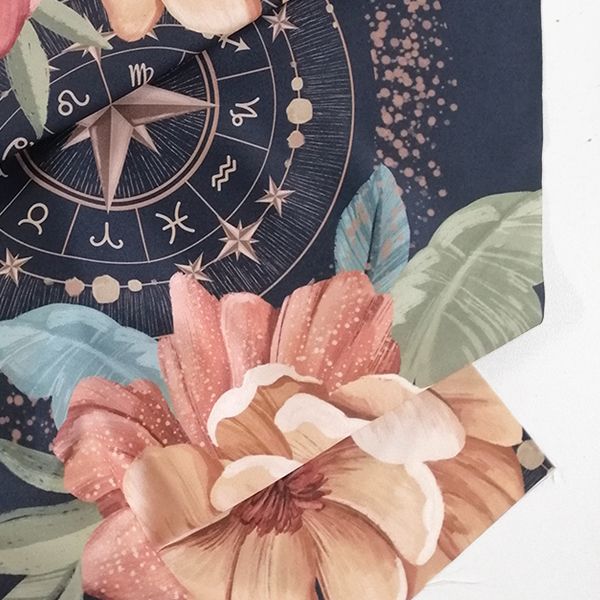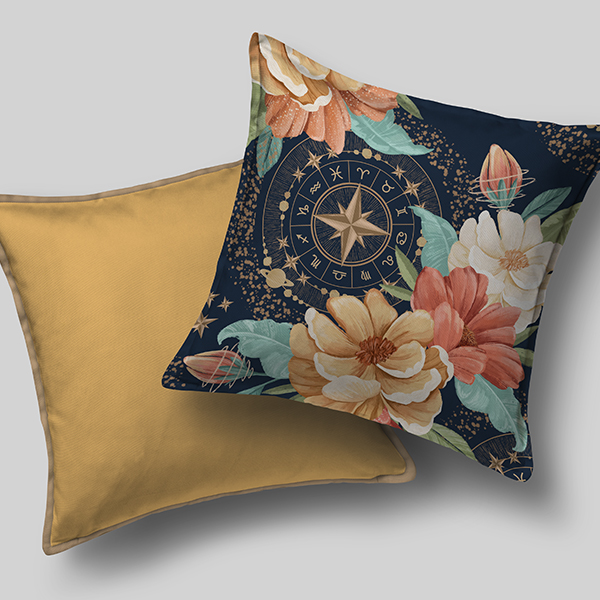 "Waratah" heroes the iconic Australian flower, beautifully intertwining waratah and rock orchid motifs that keeps your eye wandering throughout. The warm floral motifs are perfectly balanced against the cool, muted background.
We think "Waratah" would be perfectly at home across both fashion and homewares applications.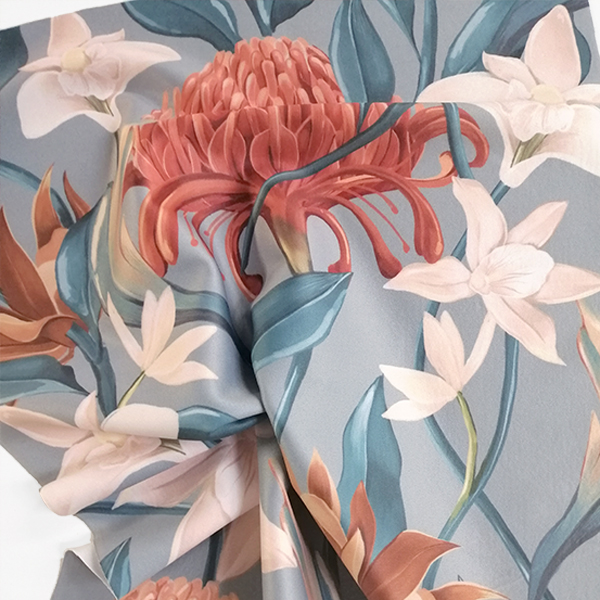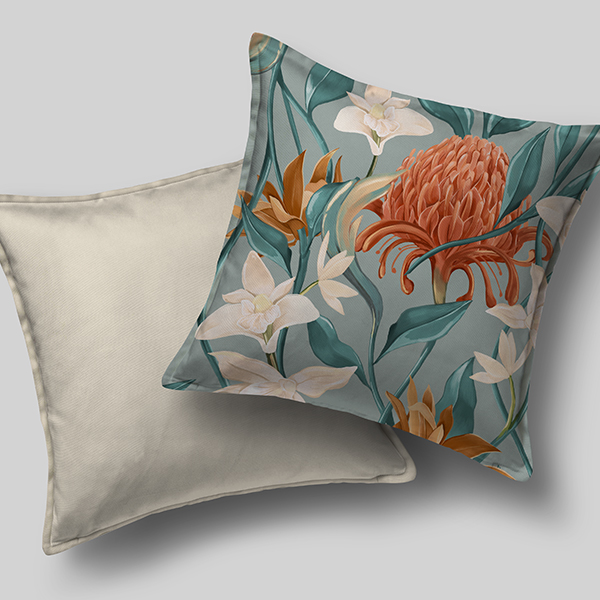 "Tucans" is bursting with tucan, monstera and palm tree leaf motifs cementing itself as a classic tropical print. The design features a linen-like texture throughout and gestural motifs which gives the design a relaxed, yet elegant feel.
"Tucans" is the perfect print to use for beach shorts, relaxed shirts and swimwear!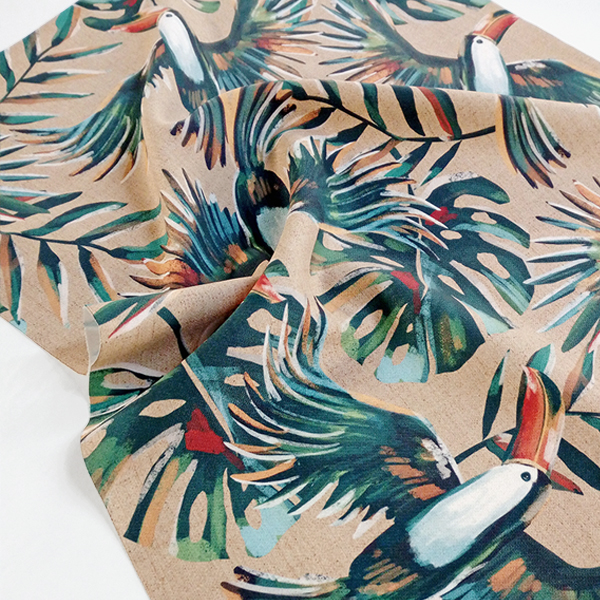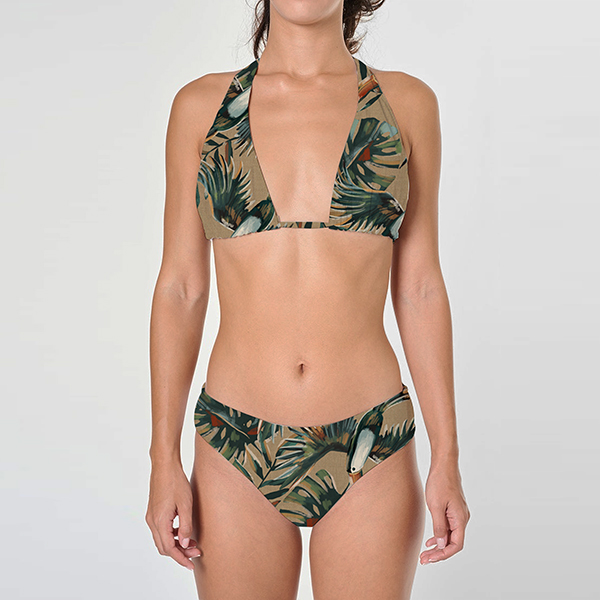 Each of our suggestions above are just that, intended to get the creativity flowing! Each of Lezio's designs are available to be printed onto any of our stock fabrics and can be found in our Fabric Shop. Simply choose your design + the fabric best suited to your project. It's that easy to create gorgeous custom fabric!