We're so excited to announce that our newest feature artist in The Designer Project is designer Tammy de Zilva. Tammy is the surface pattern designer behind Loopla – a Brisbane-based business which creates vibrant, retro-inspired designs with striking graphics and colours. Tammy's designs are inspired by nature, everyday encounters, playing with her son and her extensive travels.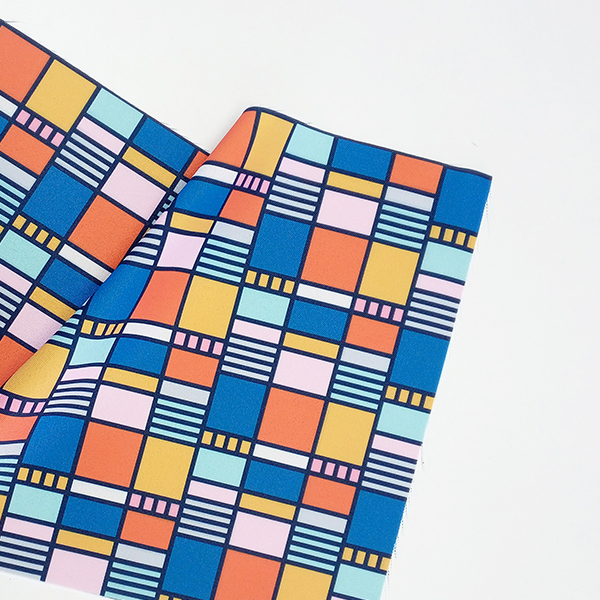 As part of The Designer Project Tammy has made a range of her eye-catching designs available to use in our Fabric Shop online – introducing the "Playground Stories" Collection. "Playground Stories" is inspired by the imagination and creativity found with children's storytelling, with designs featuring whimsical motifs and colours that pop. Below we've shared more about each of the designs and have included some DIY ideas we think each would be perfect for. Keep reading to find out more about Tammy's "Playground Stories" Collection!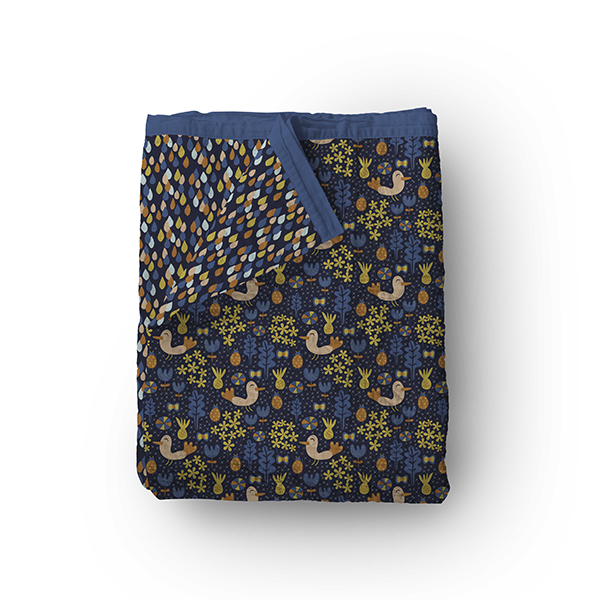 "Happy Flowers" is a bright and cheerful floral print that features crisp shapes and a colour palette that packs a punch! With the vibrant colours set against a muted navy background "Happy Flowers" is a fantastic example of a versatile statement print.
"Happy Flowers" would be great design to use for summer dresses, cushion covers and towels.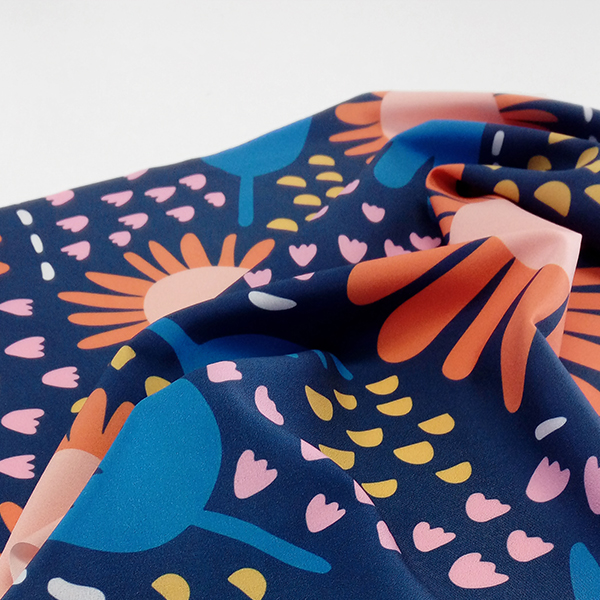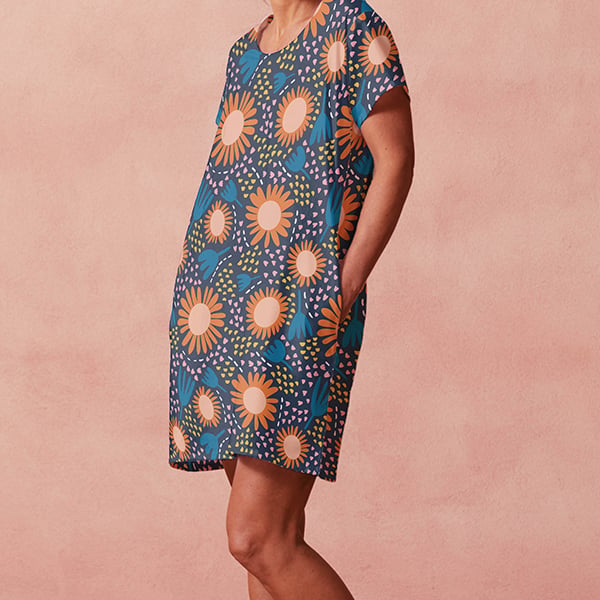 "Floral Lines" is inspired by flowers blowing in the breeze on a sunny day in spring! The wonky lines nestled amongst the floral motifs adds a touch of playfulness to the gorgeous design.
We would love to see "Floral Lines" used for a cute summer playsuit or a retro style full piece swimsuit!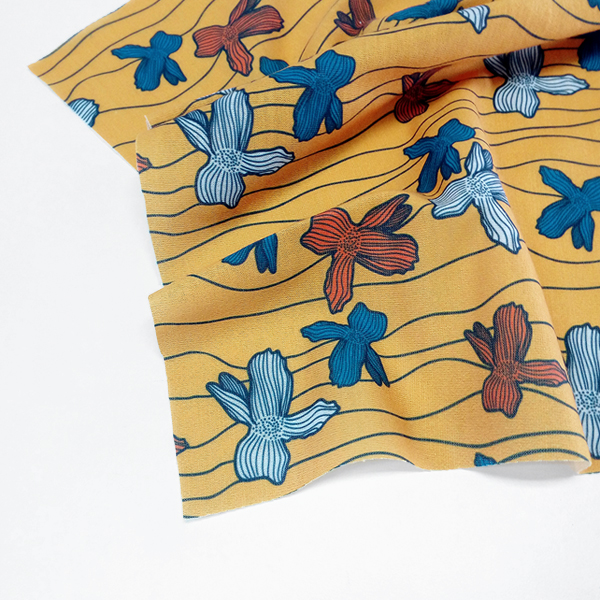 "Spring Joy" celebrates all the things we love about spring – birds chirping, pineapples being in season, flowers blooming and fun in the sun. This design is bursting with motifs and details and we simply can't get enough of!
"Spring Joy" would be such a cute design to use for button-up, short sleeve shirts, hair ties and bandanas.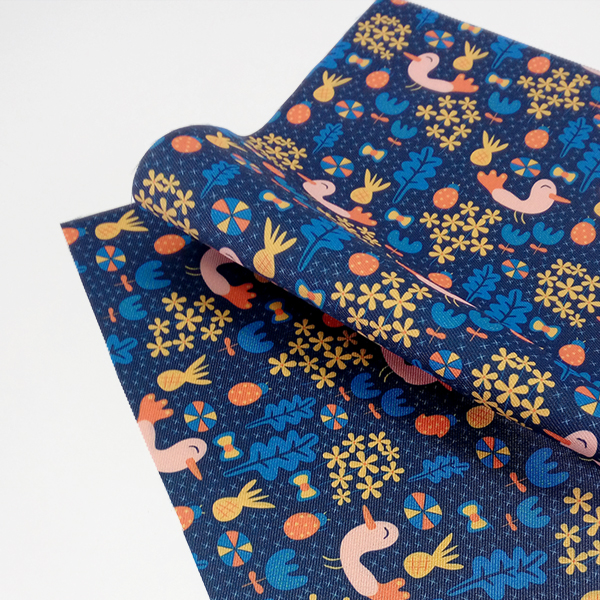 "Garden Bunny" was inspired by stories of bunnies frolicking through gardens and features super sweet, vintage inspired motifs. The combination of pink, blue and white results in a really fun feeling design.
"Garden Bunny" would be a great choice for kids clothing, pyjamas and summer bed robes.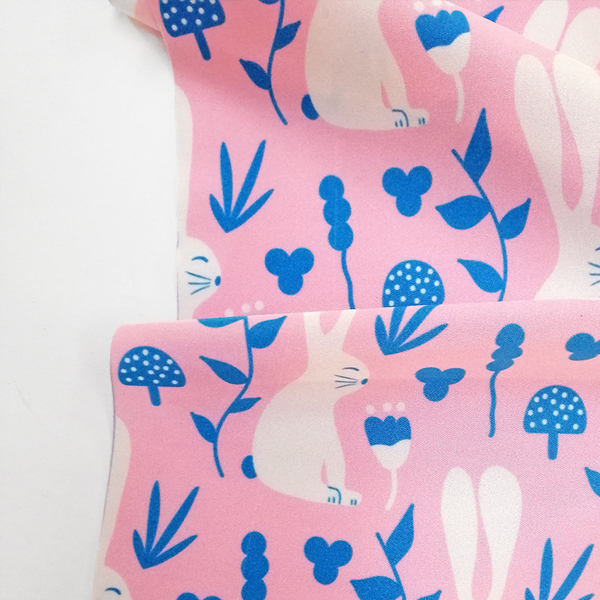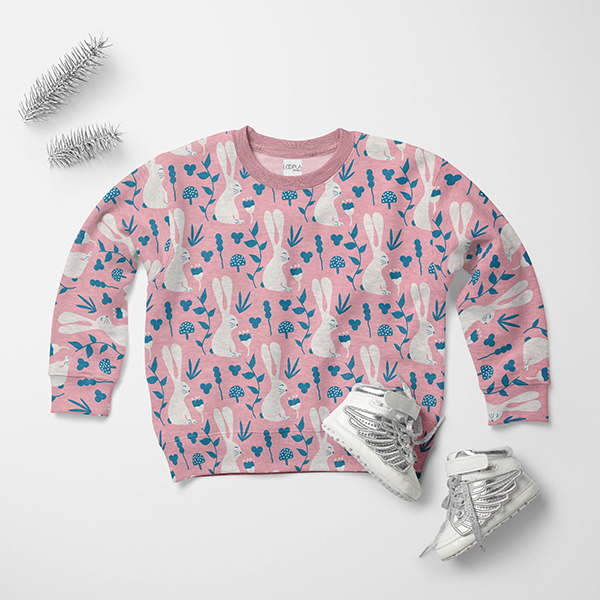 "Bear Faces" is a super sweet novelty print featuring adorable bear motifs. The loosely drawn stripe in the background frames the bears beautifully and gives the design added dimension.
"Bear Faces" is a perfect design for kids clothing, kids bedding, boxer shorts and pyjamas.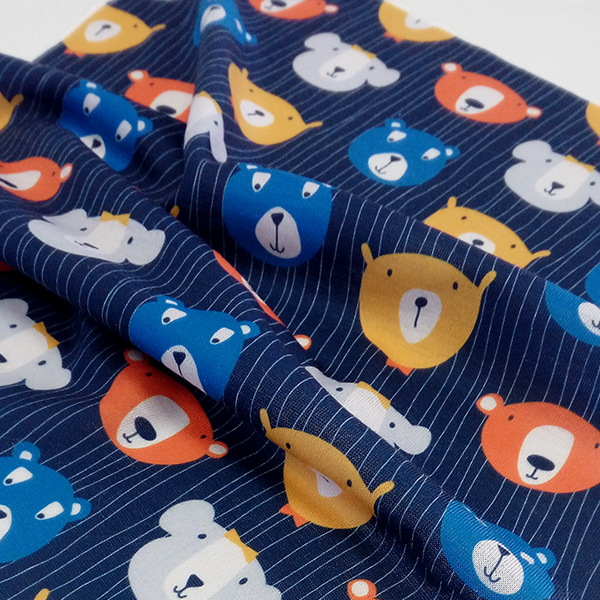 "Going Bananas" is a playful, fruity print that transforms the humble everyday banana into an unexpected explosion of pink and orange fun! The design features gorgeously illustrated banana motifs with sweet spotty skin textures.
"Going Bananas" is a fantastic design to use for statement bedding, beach bags and wide leg pants.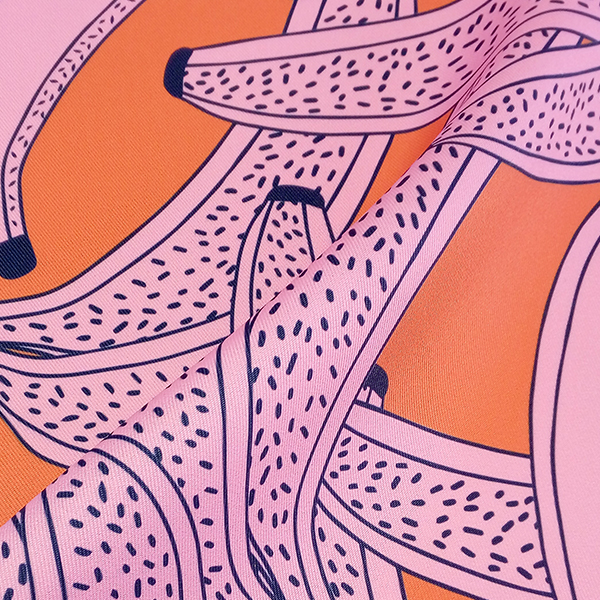 "Beach Days" instantly evokes images of a summer beach holiday – chasing seagulls and indulging in tropical drinks and afternoon ice creams. "Beach Days" is wonderful, smile-inducing novelty print perfect for kids and big kids alike.
We think "Beach Days" is perfect for kids clothing, kids swimwear, pencil cases and cosmetic pouches.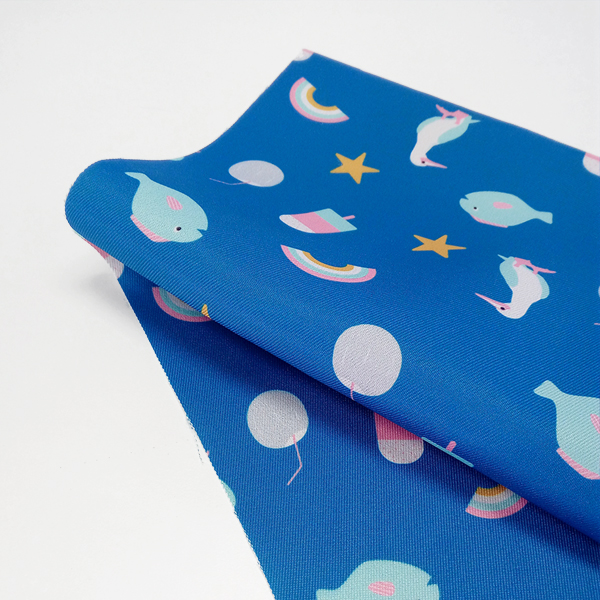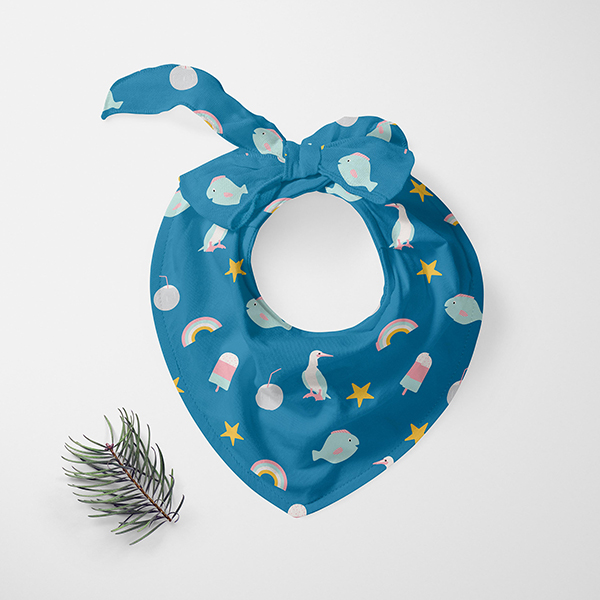 "Licorice Allsorts" is a tribute to the old days of riding bikes to the corner store and buying lollies with your friends. This design pairs geometric forms and deliciously sweet colours to create the perfect nostalgic print.
"Licorice Allsorts" would be a wonderful design for co-ordinate sets and cute shift dresses.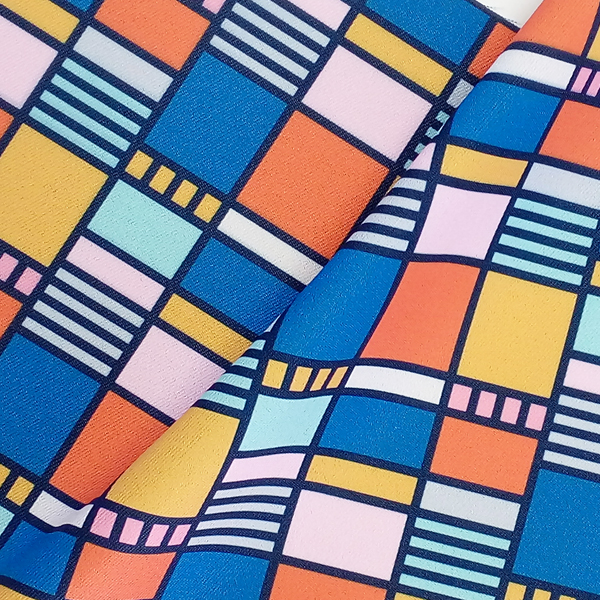 Who doesn't love listening to rain falling on the roof? "Raindrops" perfectly captures the joy of being warm and snuggled-up inside on a rainy day.
We think "Raindrops" would be a gorgeous design to use for tailored summer shorts and swimwear.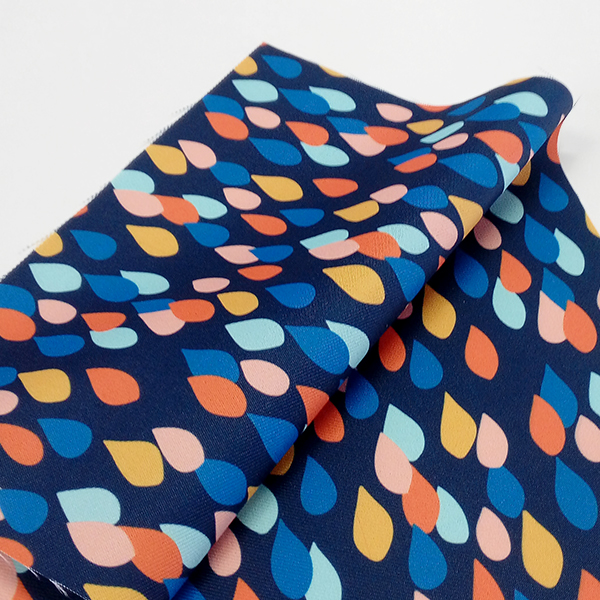 Each of the designs from Tammy's "Playground Stories" collection is available to be printed onto any of our stock fabrics. Simply head to our Fabric Shop online, choose the designs and then select the base cloth that's right for your project – it's that easy!