WELCOME, WE ARE DIGITAL FABRICS

We're a small, Australian-based team who love taking your creative ideas and helping make them a reality. We're one of Australia's most-loved digital textile print houses and use innovative new printing technologies to help you print your fabric online and create something as unique as you are.
By printing everything in our Sydney studio we are able to ensure quality and speed up the production process. Over the years we've completed thousands of orders for clients worldwide across many industries including swimwear, fashion, TV, stage, interior design, marketing and more. Our experience speaks for itself.
We love nothing more than bringing your amazing ideas to life. As part of this, we strive to provide the highest level of service to our customers and maintain a 'sleeves rolled up' attitude.
We will always take the time to fully understand your needs and provide you with the guidance or direction you may need. We also do everything we can to ensure your fabric printing project, no matter how big or how small,  is completed on time and to the highest standards.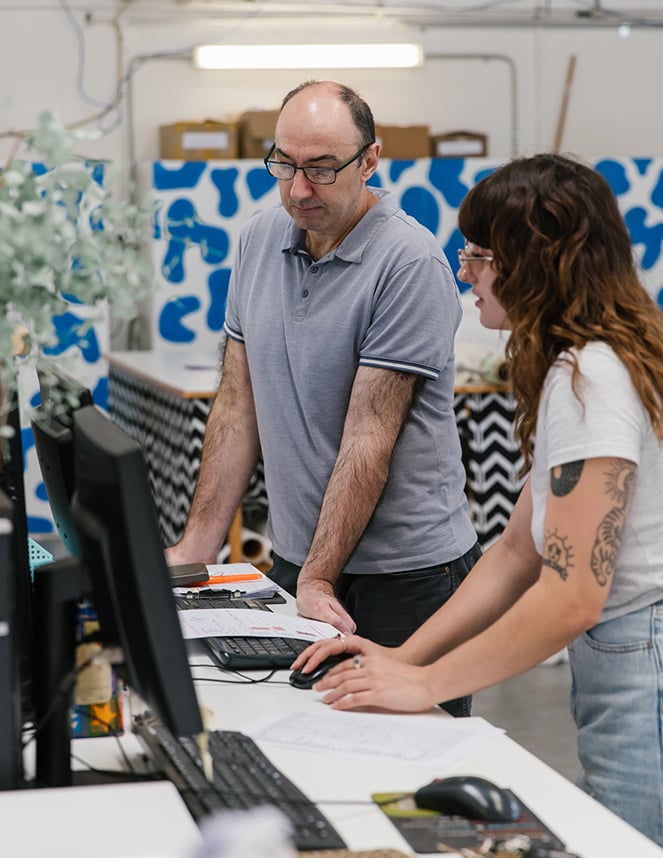 SIMPLE, FAST AND RELIABLE

Consistency, timeliness and ease of ordering are all the highest priorities for our customers, and therefore for us. To ensure you have the best experience with Digital Fabrics we also offer the following services to elevate your textile project:
Fabric design services
Fabric shop, unique fabrics by Australian designers
Textile education
One-on-one design & print services
Colour matching
Product manufacturing (such as cushion covers, scarves, table linens, backdrops and more).
Whether we're printing a couple of meters of fabric, or producing huge wholesale orders, we always provide high-quality finishes that will reflect in your finished product. We offer a range of service options to ensure you're always 100% happy and to make it even easier to get what you need.
Express 24-hour turnaround
5-day speedy turnaround
No minimum orders
Order online 24/7
No set-up fees
Volume discount - print more, pay less
Unlimited colours included in price
Custom print-on-demand
Printed and made in Australia in our studio
Wide range of ethically-sourced fabrics
Non-toxic, water-based inks
Environmentally friendly printing processes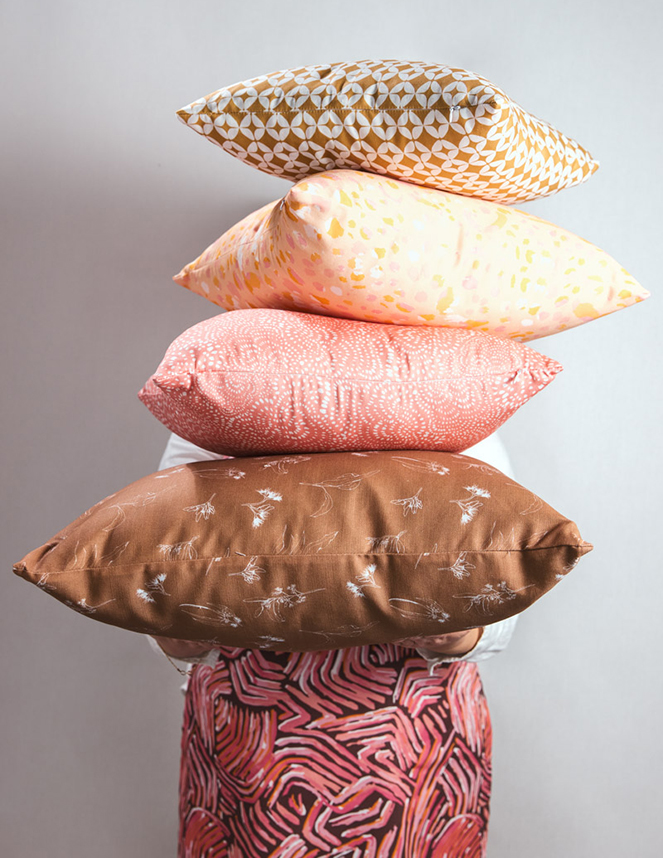 SUPPORTING BUSINESSES EVERYWHERE
We love supporting your independent business as you support ours. We also love taking on the challenge of large-scale corporate or creative projects.  Everything we produce is of the highest quality to professionally represent your brand.
Say goodbye to boring merchandise, lacklustre marketing and signage. We offer a wide range of printed textile products and services for businesses to elevate their marketing and branding. You're not limited to our range, we love a custom brief. Think signage (of any scale), branded curtains, backdrops and custom merchandise printing. Create branded gift bags, tea towels, printed custom scarves and elevate your marketing activation with custom branding where you'd least expect it.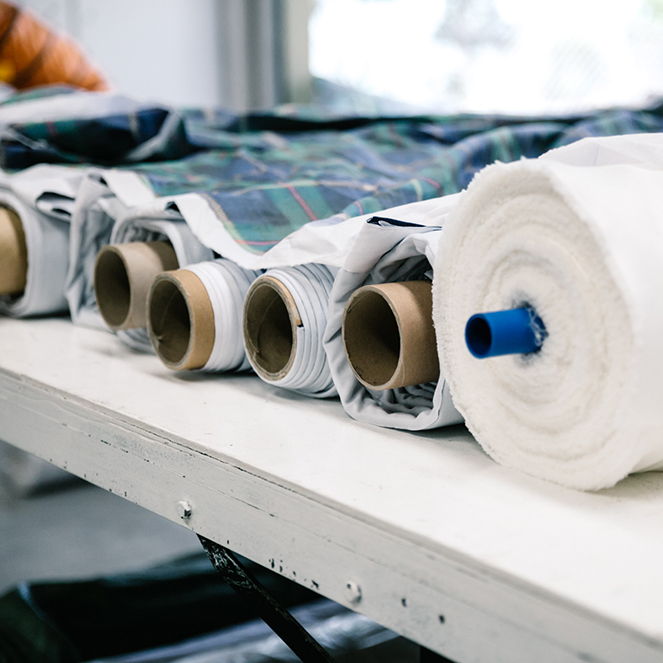 ECO-FRIENDLY & LOW-WASTE PRODUCTION
We know the textile industry has a bad track record when it comes to being kind to our environment and to its workers. It's not good enough and we're doing things better.
We're obsessed with trying to make everything we do in business that little bit more sustainable. We print everything using eco-friendly inks and environmentally friendly waterless printing processes. By printing to order and having no minimum order, we're reducing the wastage that occurs as part of the fabric retailing process.