CUSTOM FACE MASKS
Due to high demand and to do our part we're offering production of custom Non-Medical Face Masks, custom printed or plain white. Wearing a face mask is one of the simplest ways to help to reduce or to slow the spread of COVID 19, protect your loved ones and community.

CUSTOM PRINTED FACE MASKS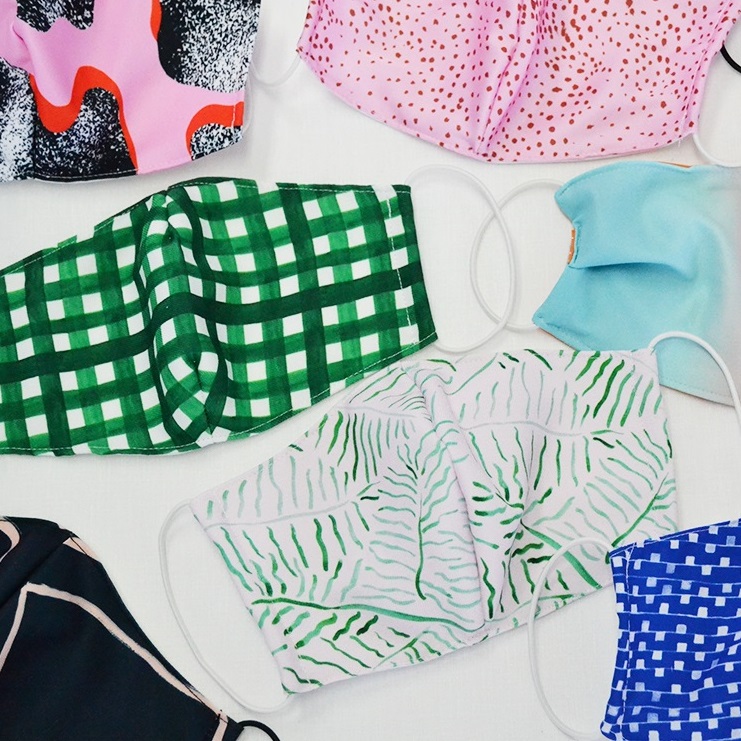 All masks that we make are printed and made locally by our team.
You can custom print face masks with your brand, logo, photograph or artwork as a fun family project.
Our face masks/fashion masks are made to order in various shapes and sizes using high quality fabric printed on demand and plain white.
They can be made in two or three layers with an optional pocket for a filter.
Masks are finishes with round elastic to go behind your ears or around the head.
We offering two standard shapes: fitted and gathered, however you can submit your request to us if you have other style in mind.
Our minimum face mask order is 30 units.
Price depends on fabric and order quantity.
---
Our Custom Printed Face Masks are not medical face masks and have not undergone any testing procedures. It's not a cure, but rather an extra layer of a barrier in minimising the spread. Their function is primarily to minimise the spread of COVID-19 and reduce the chances of passing the disease to other being. The masks can be made with a filter pocket for additional barrier protection if required.  
GET IN TOUCH TODAY FOR A QUICK QUOTE
⇓