custom scarf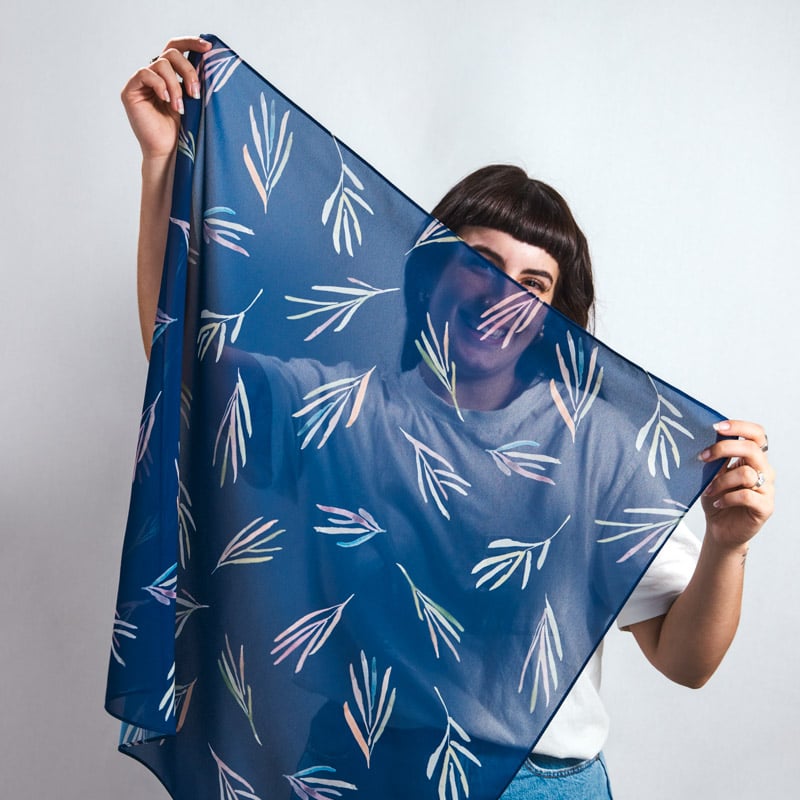 DESIGN YOUR OWN UNIQUE SCARF

PRINT LOGO, ARTWORK, DIGITAL GRAPHICS, PHOTOGRAPHS

Custom scarves printed and made to your unique vision
Beautiful natural and polyester fabric options
No minimum order quantity

Wholesale MOQ only 100 units + Bulk order discounts
UNLIMITED COLOURS & DESIGNS
♦
Print any colour & artwork style. Vibrant, edge-to-edge full-colour digital printing.
SPEEDY TURNAROUND
♦
Our standard turnaround for print and make is 10 business days, we also work to deadlines and offer express services where possible.
ECO-FRIENDLY & LOW-WASTE
♦
Print your custom products with environmentally friendly water-based inks on sustainable fabric options.
PRINTED & MADE LOCALLY
♦
Made in Australia! Every order is printed and made in our Sydney studio.
CUSTOM SCARVES PERSONALISED FOR YOU

Let your personality shine through when wearing a custom scarf designed by you! Custom scarves are available in a variety of sizes and fabrics so that you can create the perfect scarf for your product line, an outfit, or an event. Scarves are digitally printed,  hand-cut and finished with a machine-sewn fine rolled hem. All printing and making takes place in our studio based in Sydney.
CHOOSE YOUR SIZE
Our scarves are available in various sizes to suit your preferences:
Square Sizes: 70x70cm, 100x100cm, and 135x135cm
Rectangular Sizes: 40x180cm and 70x180cm
Can't Find What You Need? If you have a specific vision in mind or require something unique, we're here to help. We can create entirely customized scarves tailored to your requirements. This includes alternative fabrics, different sizes, various finishes, or even the addition of product labels.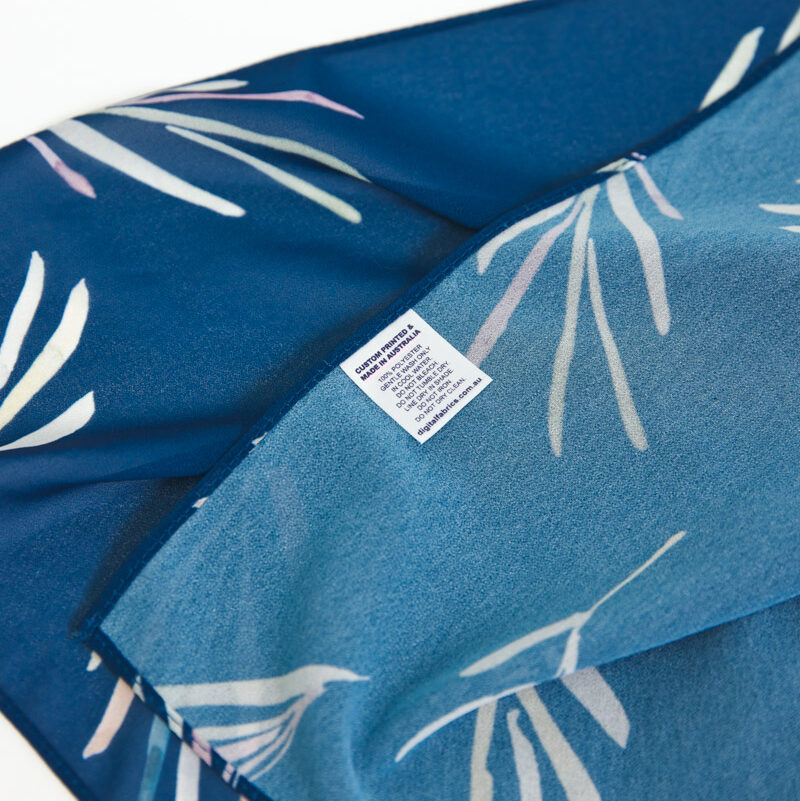 FABRIC OPTIONS FOR CUSTOM SCARVES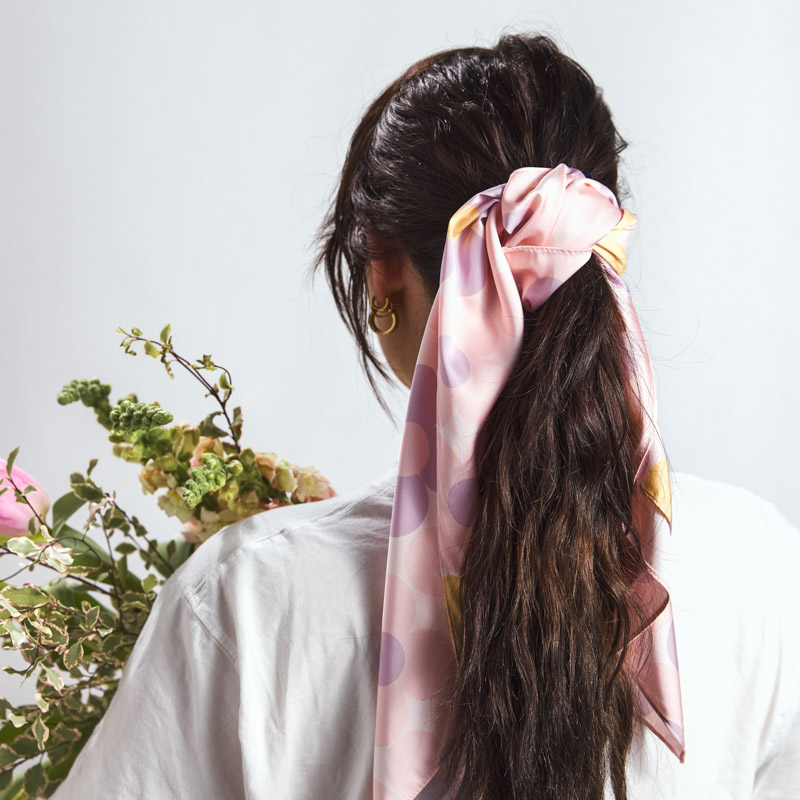 Chiffon (100% Polyester)
Composition: 100% polyester
Description: Light-weight, sheer fabric with a matte, crepe finish. Ideal for both everyday and evening wear. The crepe texture provides a good grip, making it perfect for headscarves.
Dilly (97% Polyester / 3% Spandex)
Composition: 97% polyester / 3% spandex
Description: Light-weight, silky fabric with a smooth and lustrous surface. An excellent alternative to silk, delivering vibrant printing results. Ideal for scarves tailored for special events.
Cotton Voile (100% Cotton)
Composition: 100% cotton
Description: Light-weight, semi-sheer, and ultra-soft fabric with a matte finish. A premium natural fiber choice, especially suitable for scarves in warm climates, offering an understated feel.
Romance (100% Rayon)
Composition: 100% rayon
Description: Fine satin weave fabric with a smooth texture. Romance features a white base with a touch of warmth and a subtly alluring sheen in its finish.
Ashton (100% Cotton)
Composition: 100% cotton
Description: Super comfy jersey fabric proudly knitted in Australia. This cotton jersey is exceptionally soft and lightweight, making it an excellent choice for loop style scarves.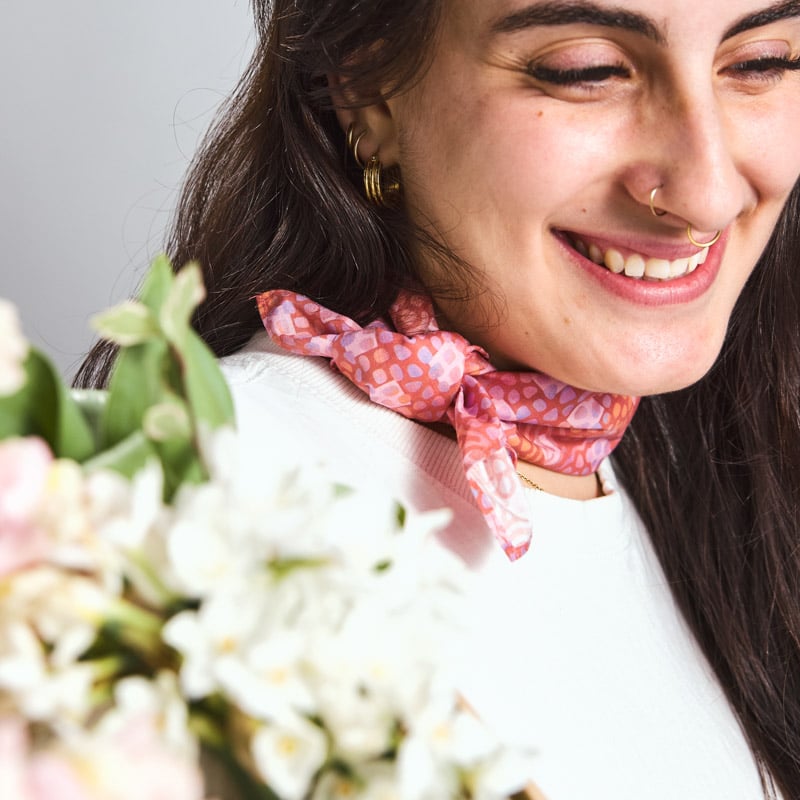 HOW TO ORDER YOUR CUSTOM SCARF
Whatever your requirements, we've got a fabric printing service option for you!
Ordering your custom scarf is a breeze with our Online Uploader, available 24/7.  This DIY option is designed for those seeking a straightforward and fast custom scarf printing method. Upload your file, preview and order! Please note that currently, square scarves are the available option and choices for sizes and fabrics are limited.
You can also order your custom scarves by submitting an enquiry if you require Premium One On One or Wholesale services. Premium services are for those who need to print in bulk or work on complicated projects, such as using multiple fabrics, and require colour matching or sampling. Contact us for a free quote!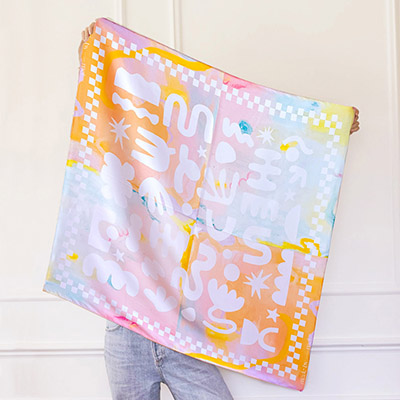 MADE BY MEL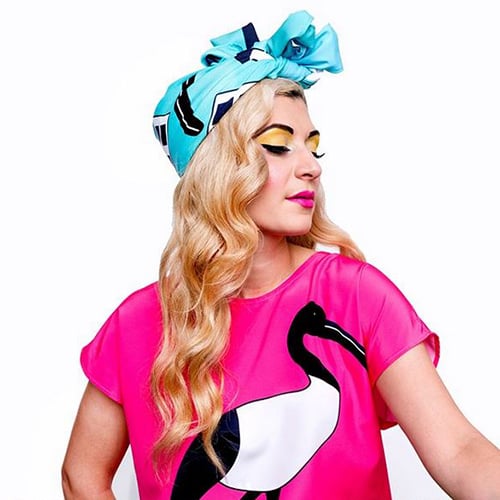 FRIDA LAS VEGAS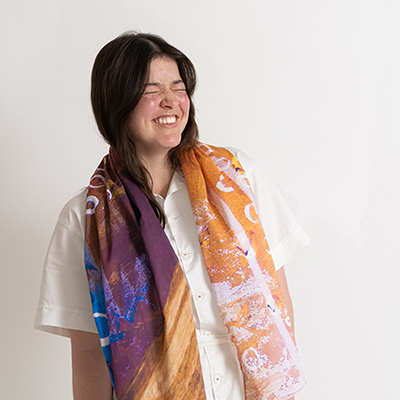 HEARTWOOD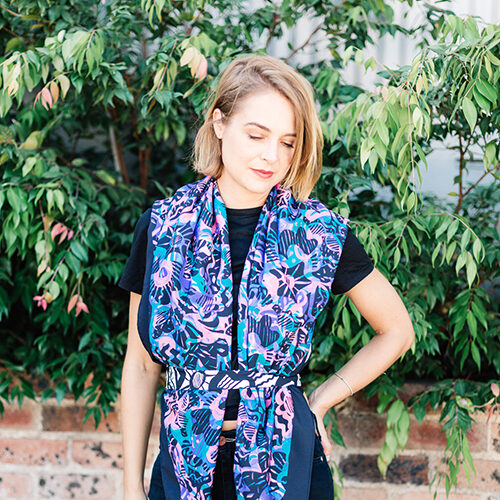 KATY DEE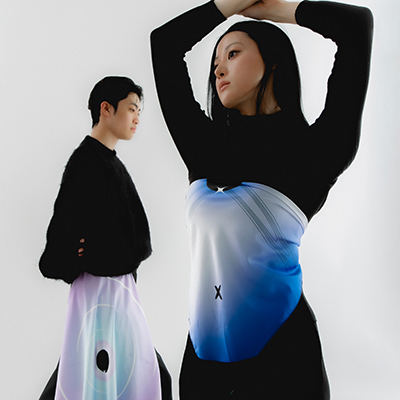 WOOSIN CHO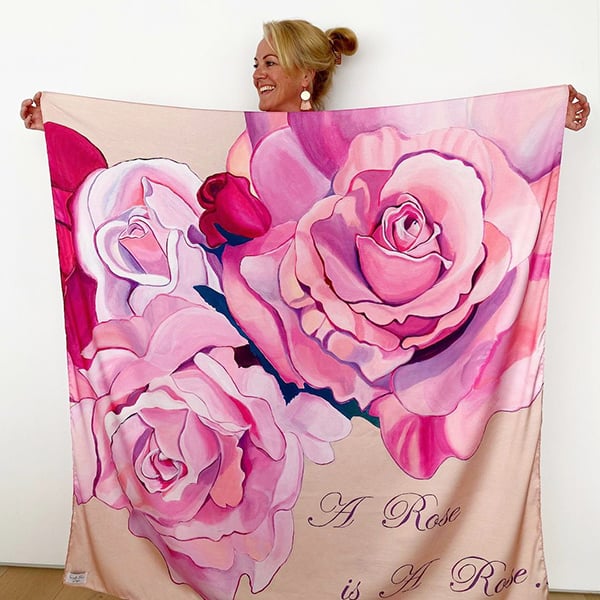 SANCHA PROWSE