WE ARE LOOKING FOR INTERN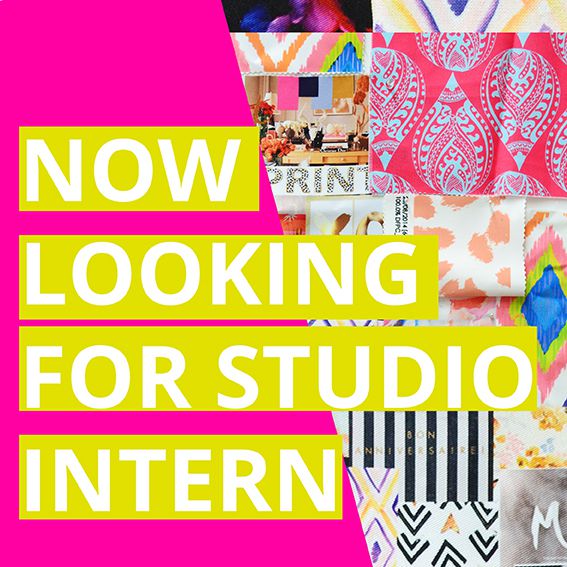 Our creative studio is growing and we are looking for a talented, enthusiastic and friendly intern with an opportunity to grow with us and join our team on a permanent basis after!
You will gain hands-on experience and will be fully involved in all aspects of the business such as
• Working with customers on finalizing and proofing orders and manage client relationships
• Sales face to face, online and over the phone
• Printing and pressing orders
• Working with suppliers and stock control
• Orders dispatch
• Graphic design
• Managing samples
• Managing the showroom
• Social media, blogging
And many more
So if this is you:
An awesome individual
Absolutely reliable with can do attitude
Have high work ethics and passionate about textiles
Fast learner with good communication skills
Have keen interest in the fashion and interior industry, with an eye for unique beautiful things, style and design
Up to date with Photoshop and Illustrator skills
Worked in Fashion or Interior Industry
Holding a Current driver's license
Please send your best presentation to sales@digitalfabrics.com.au and explain why you want to work at Digital Fabrics!
> You have to be physically fit as this position involves heavy lifting. We also work in a time sensitive environment and think and move quickly, we need you to as well.
> This is an unpaid internship with an opportunity for permanent position after.