We absolutely loved sharing these amazing prints by Victoria-based designer Britney Munday! To coincide with Britney's beautiful "Pressed Flowers" + "Retro Resilience" collections being made available online to all of our customers, through our Fabric Shop, the artist herself has put together a guest blog which further explains her one of a kind approach to creating surface patterns, a bit about herself and what inspires her work. 
Keep on reading to find out more about Britney and her creative style!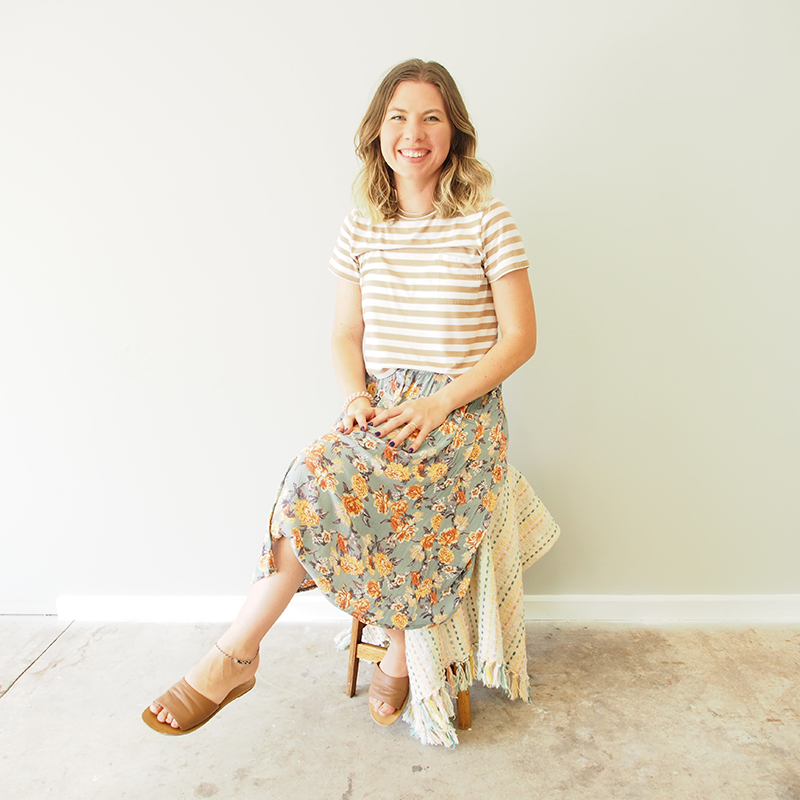 'Britney Munday'

Hello all!   
I am Britney, the designer behind B.A. Munday Designs and I am thrilled to be a part of Digital Fabric's Designer Project.  I am currently based in the Gippsland area of Victoria but originated from the United States.  One thing that has stayed constant in my life is living in rural communities that have a love for simplicity and nature.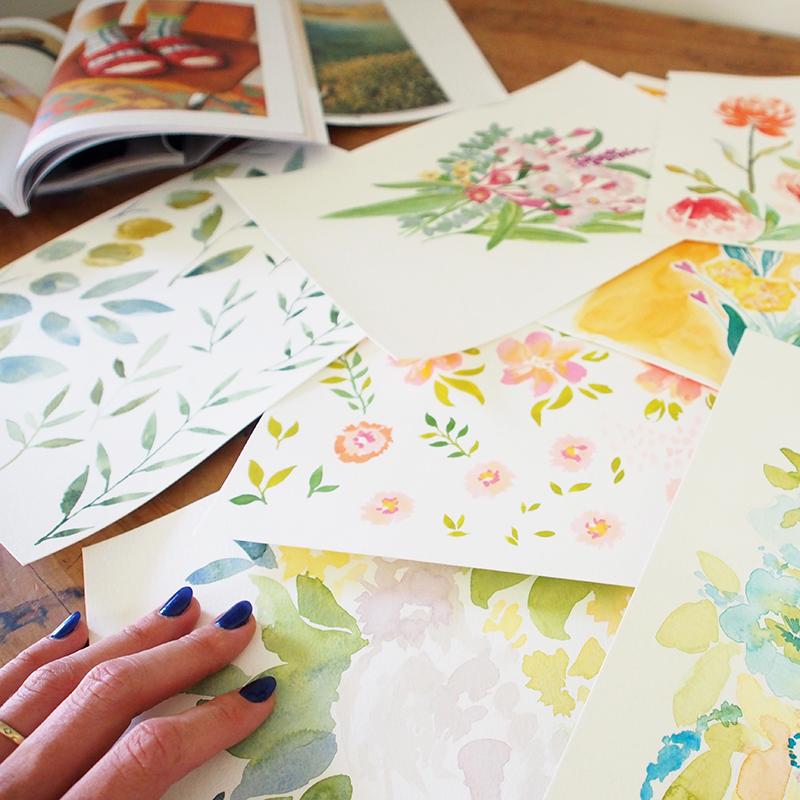 'Collection of painting by Britney'
As a child I was very shy and never was one to draw attention to myself; art was the exception.  After moving to Australia, I put on hold any artistic endeavours and focused on living life, getting married and having kids.  There then came a time when I had been a mom for so long, I forgot what I even liked anymore.  That's when Surface Pattern Design entered my life.  I have spent the last 2 years cultivating my artistic style, connecting with other artists, and loving the idea of bringing beauty to the world with my designs.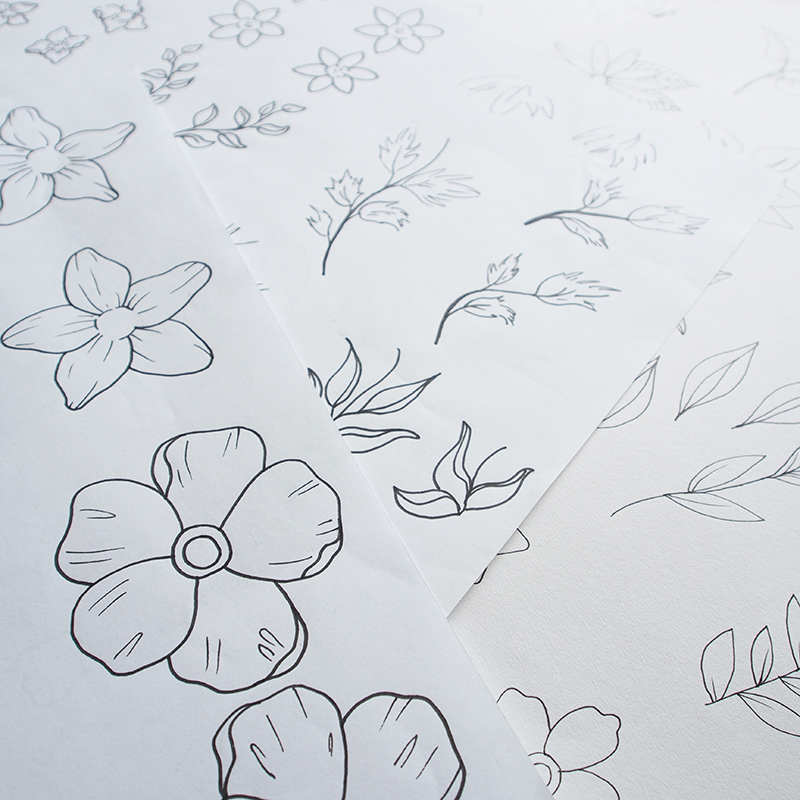 'Raw floral sketches'
I recently found out I have ADHD which means my style is always flowing and adapting to whatever my brain is passionate about in that moment.  I usually stick to florals but will sometimes throw in a geometric or abstract design just for kicks.  The same goes for the medium I use to create the artwork for the patterns.  Sometimes I draw solely on the computer, other times its pencils, pens, and painting.  I love to learn and try new things and designing affords me that opportunity every day.  The result is a style that is true to who I am; colourful, passionate and a bit all over the joint.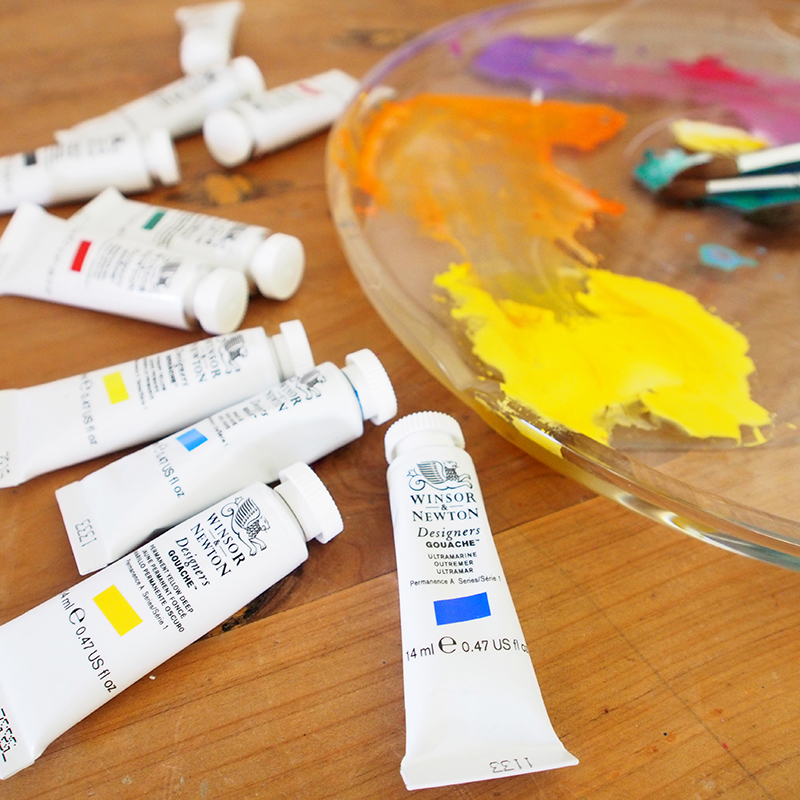 'Britney's Gouache paints'
There are no limits to what I can be inspired by.  Inspiration, for me, often comes in the form of listening to podcasts, reading, movies, music and of course Pinterest.  Art seems to be an embodiment of all the things passing through my brain and being absorbed into my heart.  My desire to keep progressing and creating is motivated by the stories of people who have built their lives by following their passions.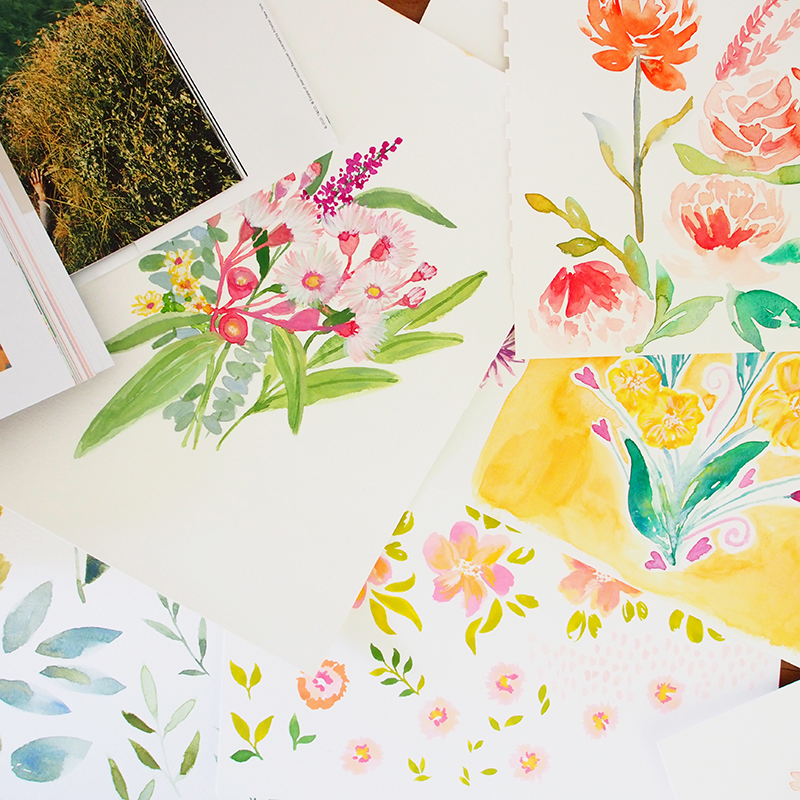 'Floral Paintings by Britney'
At the end of the day, I absolutely love what I get to do.  Not only do I get to display my inner joy on fabric, I get to communicate with people from all over that only want me to succeed.  Having that kind of support is new to me, but it makes a world of difference.  I appreciate the opportunity Digital Fabrics has given me in being able to connect with so many people on their platform. 
I love seeing people find their own joy when they use a fabric I designed and hope I can continue to bring that to others for years to come.  To follow my life as a designer, find me on Instagram @munday_designs
If you want to collaborate with us on The Designer Project and become part of this creative club, please apply! Send us an email with your portfolio and why you would like to be part of this initiative, and we will be in touch!