We regularly feature articles on our blog that put the spotlight on one of our fabulous stock fabrics. This time we thought we'd try something a little different and put together a post based around an application rather than a single fabric. This month we're talking about fabric for scarves, which is one of the most popular products we assist our customers with! Scarves are one of the products we offer 'Print & Make' services for so please contact us if you've been thinking of creating your very own custom scarf!
Scarves are popular in a variety of sizes and shapes and can be worn in varying styles. We recommend four options for scarves from our Fabric Range; the Chiffon, Dilly and Whisper from our polyester fabrics range and the Cotton Voile from our natural fabrics range. We've broken down each of these fabrics below to help you determine which will work best for the scarf you have in mind.
Chiffon 100% polyester & 75gsm
Chiffon is an airy, sheer fabric with a matte surface and crepe finish. Despite being sheer the fabric provides great colour reproduction when printed and works well for designs with bold colours.
Chiffon is an excellent choice for both every day and evening wear scarves whilst its lightness makes it popular for warmer months. The texture of the Chiffon also makes it a good choice for head scarves as it isn't too slippery.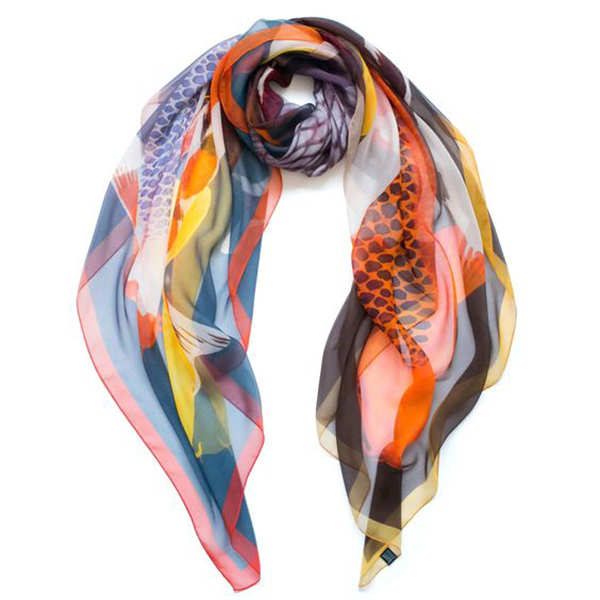 Image via Pinterest
Dilly 97% polyester / 3% spandex & 95gsm
Dilly is light-weight, silky, has a beautiful drape and a lustrous surface. This fabric is our most popular choice when looking for a polyester silk-alternative. Dilly has excellent colour reproduction when printed and is ideal for designs with bright and deep colours. The sheen to the fabric's finish gives printed colours an added vibrancy.
Dilly is a fabulous choice for a classic silk scarf dupe and for scarves designed for special events.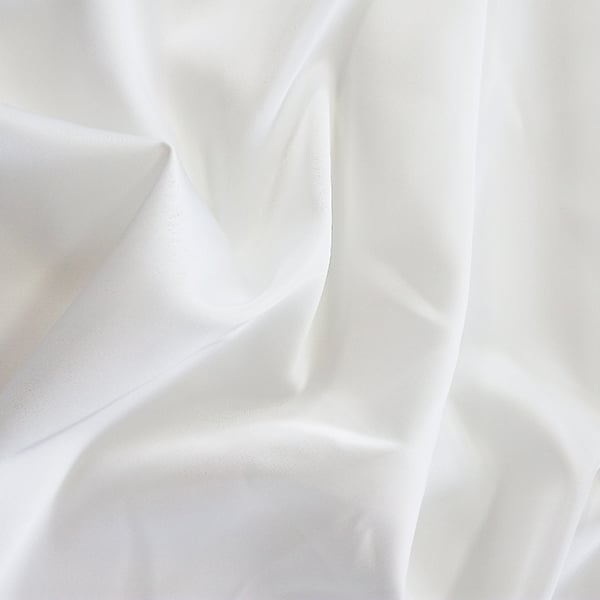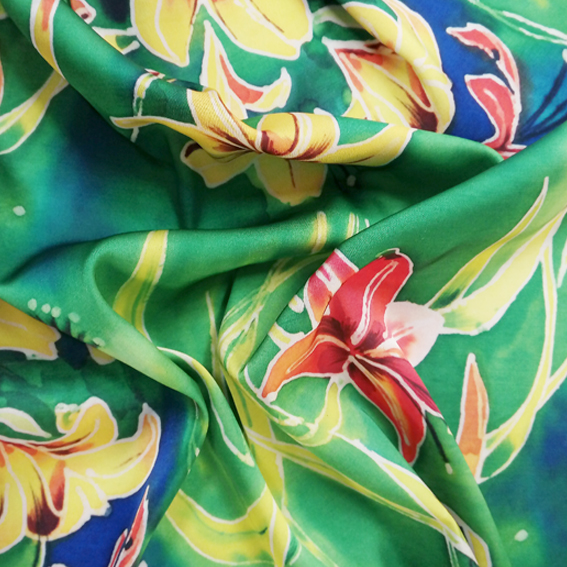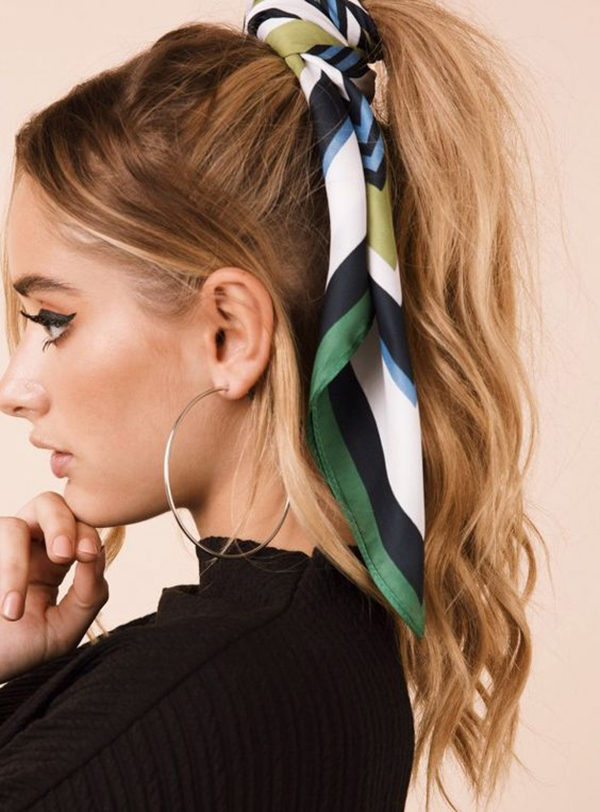 Image via Pinterest
Whisper 95% polyester / 5% spandex & 96gsm
Whisper is a light-weight fabric with a hint of stretch, a bright white base and zero shine which provides great colour reproduction when printed. Whisper's slinky, liquid-like drape makes it a great matte substitute for silk. The fabric's ultra-smooth surface also makes it perfect for designs with fine details and busy layouts.
Whisper is a great choice for matte finish scarves which are super soft to touch and comfortable to wear.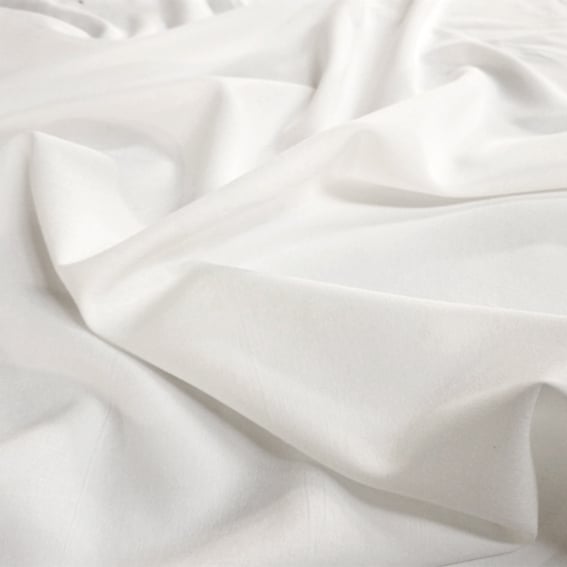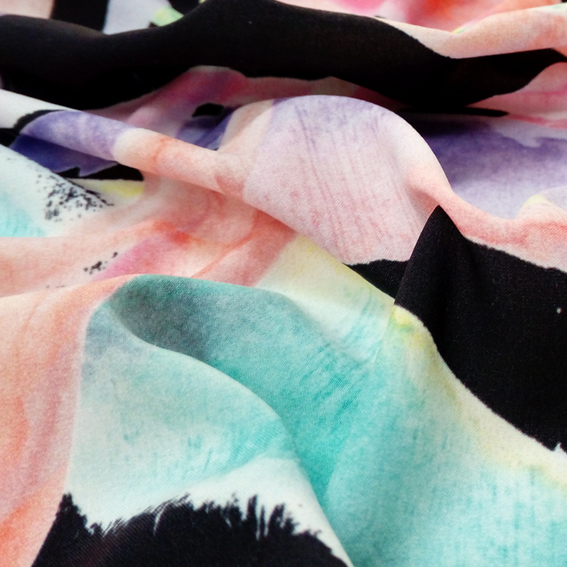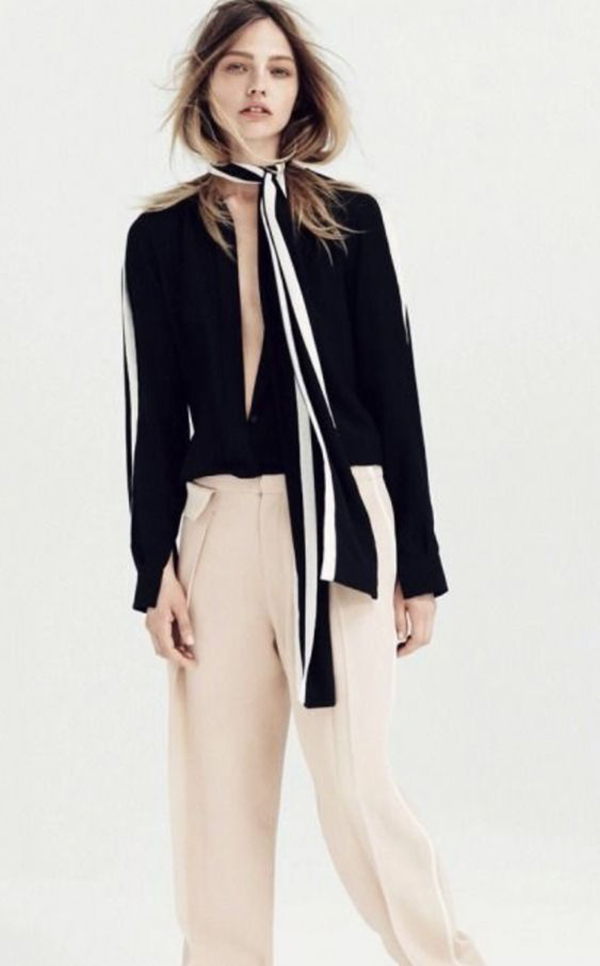 Image via Pinterest
Cotton Voile 100% cotton & 70gsm
Cotton Voile is similar to muslin, is ultra-soft and will only get softer after washing!  Cotton Voile has an off-white base colour, is semi-sheer and has a matte finish. Despite the fabric's transparency it provides strong colour reproduction when printed and has good colour show-through on the underside.
Unlike the vibrant printing results typical for polyester fabrics, printing results on our natural fabrics are softer. Some fading through washing is also normal and gives the fabric a soft 'worn' appearance.
The Cotton Voile is a perfect choice for breathable scarves for warm weather and scarves intended to have an understated yet elegant finish.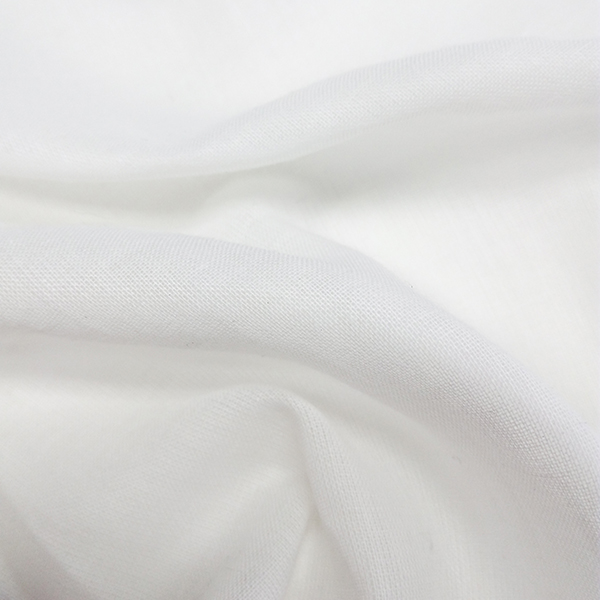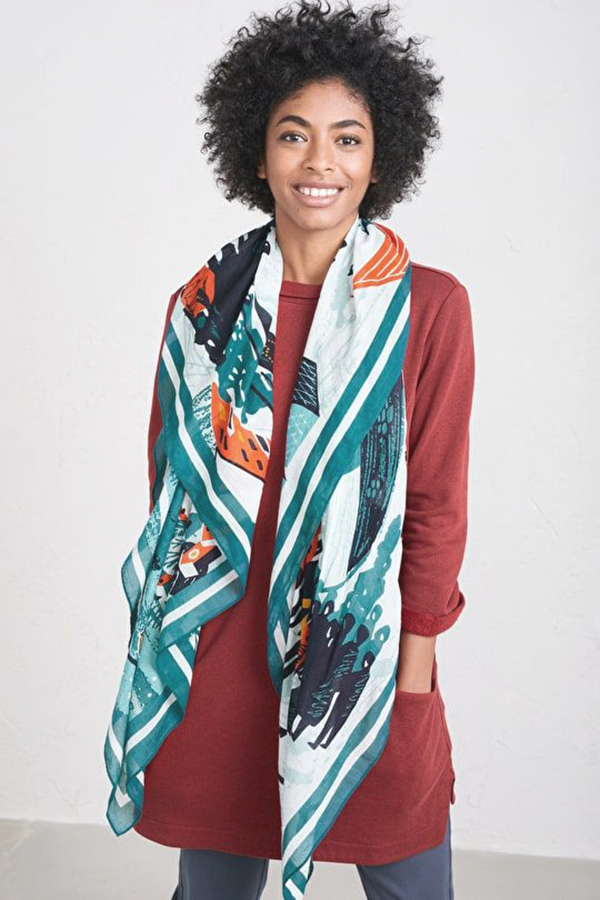 Image via Pinterest
Samples of each of these suggested fabrics are available in either our 'Fashion Fabrics' or 'All Stock Super Pack' sample packs which are available from our Sample Pack Order Form. Get in touch with us to find out which of these fabrics we would recommend for your upcoming scarf design!