Last month we held a very successful class for those keen to learn the Photoshop basics to get their designs on fabric. It was a full class and a big day of discovering the program, having a play and opening up the world of digital fabric printing possibilities to some eager creatives. We all had fun even if there was a lot of material to cover and get a handle on, we can't wait to see what the students come up with and print in the future!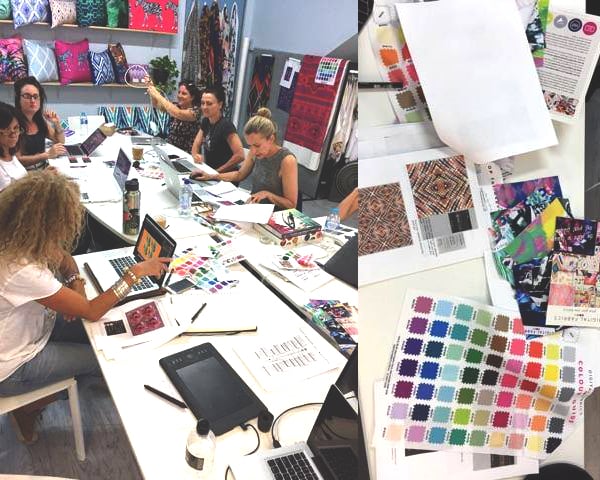 Coming up on December 3 we have another exciting class to get the creative juices flowing and it couldn't come at a more perfect time of the year. Our Design Your Own Product Workshop gives you a chance to have a play in Photoshop with some of the MANY manipulation options, and turn your photographs or artwork into a product ready for printing and gifting over the festive season. Two gifts in one really, you get the chance to discover the possibilities in Photoshop and learn about digital fabric printing, AND you have the option to have your creation printed at the end. Bonus!
If you've been dreaming of our own cushion prints or yoga leggings or even a statement scarf, Design Your Own Product is the workshop for you. This is a one day class focusing on the manipulation options in Photoshop and using these to develop a placement print ready for printing.
There's no time like the present to design your own unique present! Book online today before the class fills up!
Save