We' are super excited to be sharing another amazing project from Sydney-based textile artist Jo Mellor ! You can read more about her first incredible project here.

Jo spent a week at Fowlers Gap Research station, Northern NSW in August with The School of the Air kids (aged 4yrs old to 12 years old), teachers, governesses and parents.  Jo was resident artist and taught various art projects to approximately 80 children from the School of the Air (Broken Hill). Several of the art activities included using our remnant fabric that would have otherwise gone to waste, and we feel so fortunate to have contributed!
The artist herself has shared the blog below which details a few of the activities in which the remnant fabrics were used for and includes a series of photos captured of the art projects . Keep reading to find out more!
Here are some dyed pieces the children made with paint.
The small remnant fabric pieces were used to wrap tree branches and rocks and then use either a crayon, charcoal or pencil to press down on the bark or rock which caused different patterns to appear onto the fabric.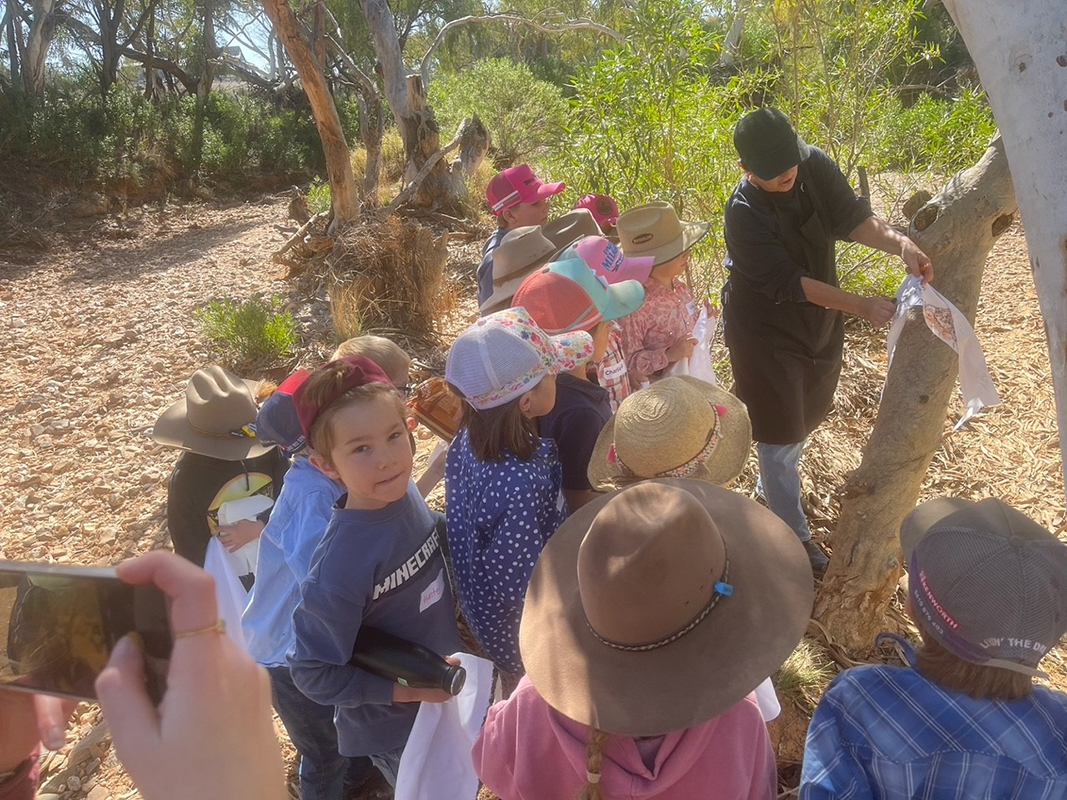 Artist, Jo Mellor demonstrating drawing with a crayon onto fabric which is wrapped around a tree branch to create natural patterns.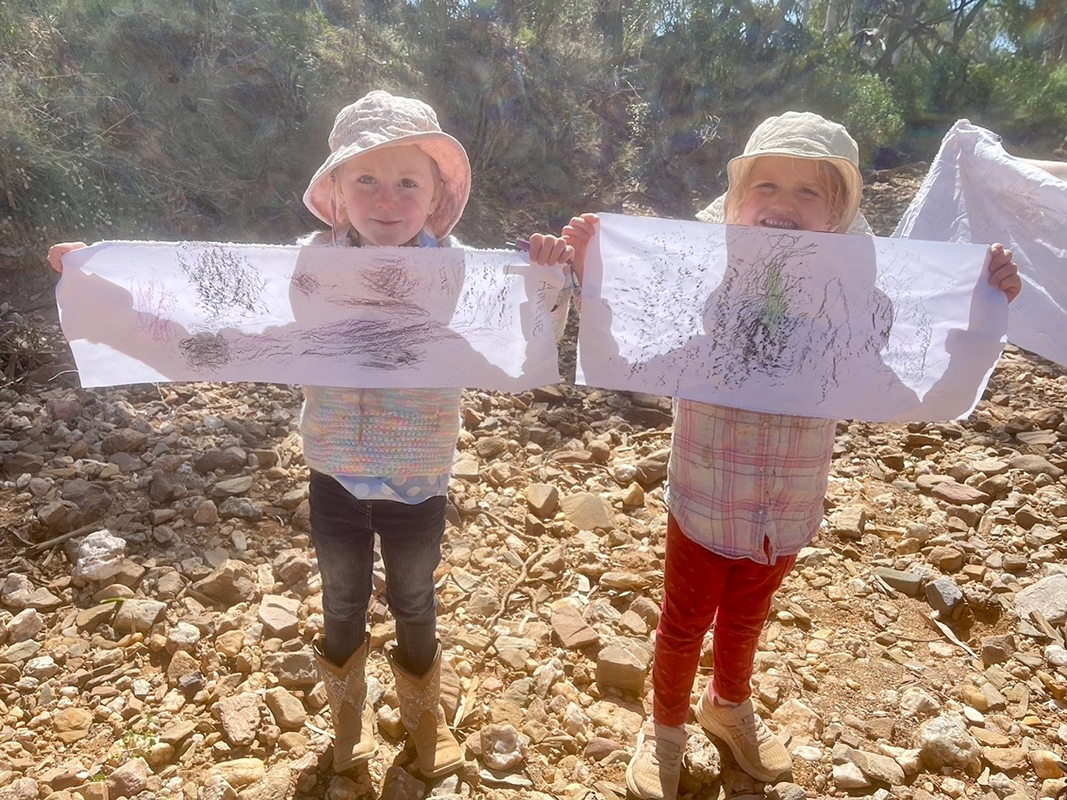 Kindergarten children with their natural drawings on remnant fabric.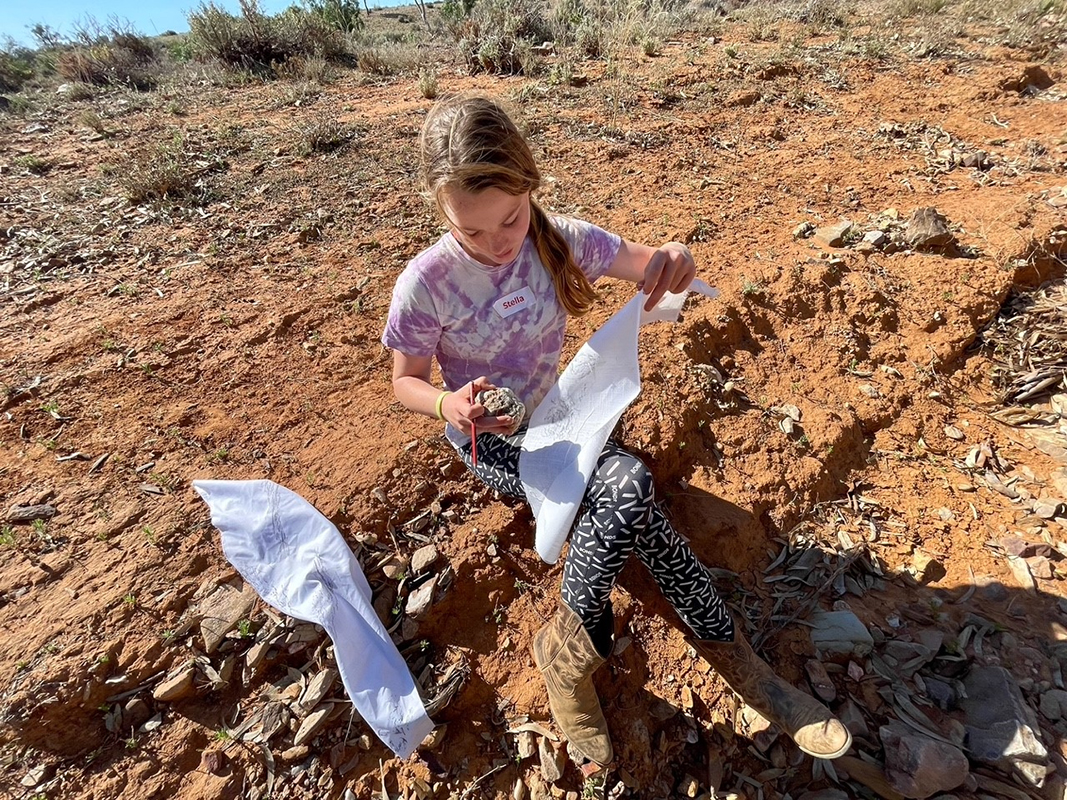 Wrapping a rock with fabric and drawing over the fabric with pencil
.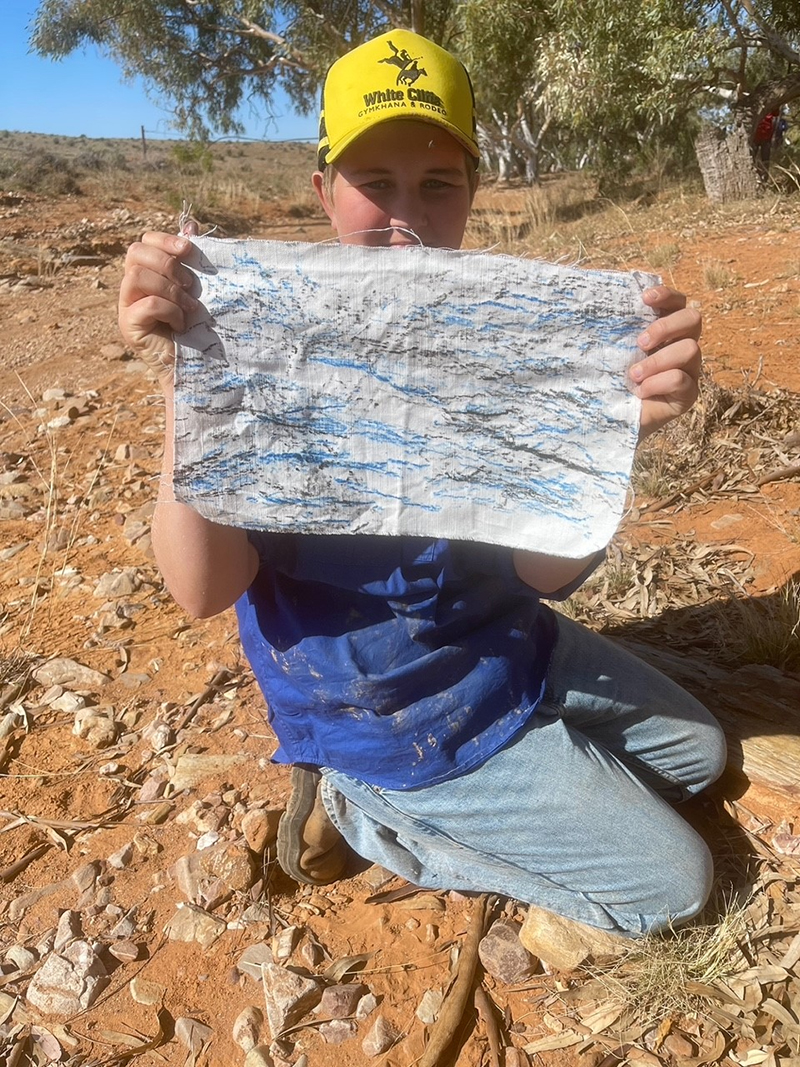 Natural drawing on remnant fabric
.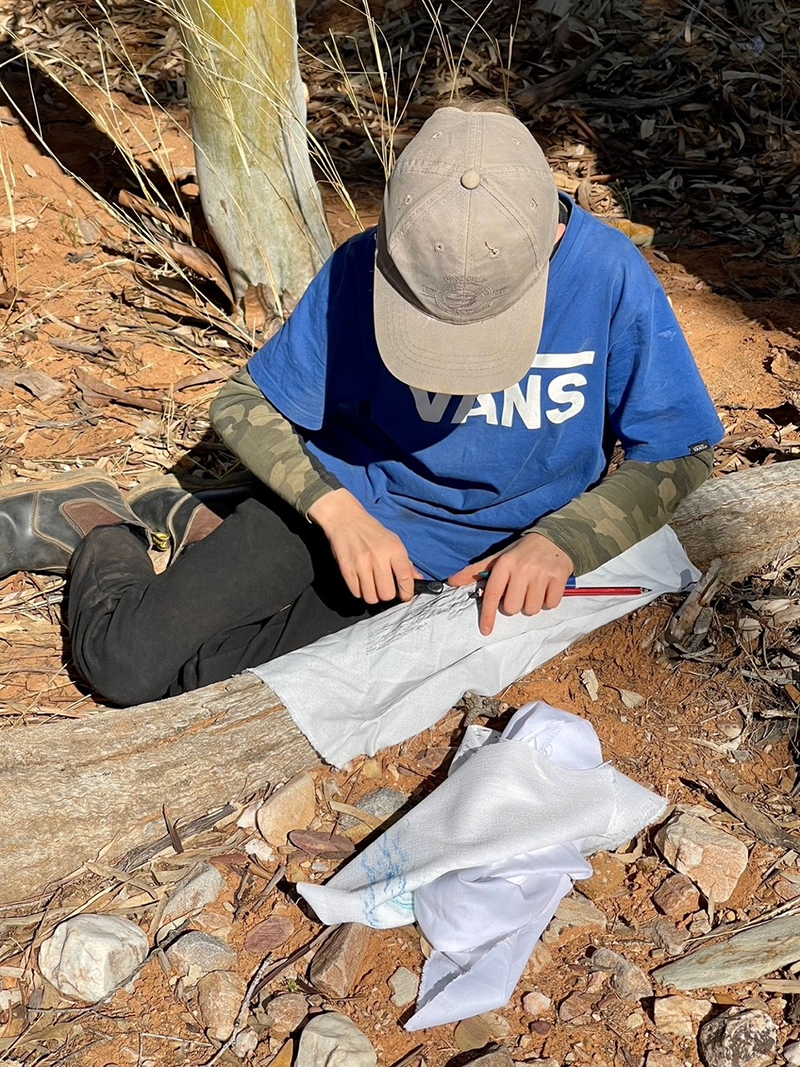 Natural drawings created on a large log with remnant fabric
.
The large remnant fabric pieces were made into fabric banners for each class at School of the Air as mementos of their time at Fowler's Gap Mini School.    
Each banner featured traced drawings of rocks, leaves  and sticks as well as each Child's painted hand print.
If you'd love some fabric off cuts to use for your DIY projects, come on down to our warehouse and grab as many as you need!
You can get in touch with us to organise a day and time to get your remnant fabrics via
email –  sales@digitalfabrics.com.au OR call us now at 02 8307 0258