Garment making and production can be daunting and a complicated process especially placement or engineered printing. A lot of time and effort goes into research and understanding where to start. We have put together tutorials on how to design, work with and prepare legging pattern for digital placement fabric printing. For this tutorial  you need to be proficient in Photoshop and Illustrator or at least have basic knowlage. Our tutorial is based on industry standards. This technic can be applied to printing other products such as bikinis, t-shirts, singlets , dresses etc.

How to prepare legging pattern for fabric printing in Photoshop
Open the PDF file in Illustrator. You can purchase our digital leggings pattern on our website or use your own.
Copy and paste the size you would like to use within the same file, we have selected size 10.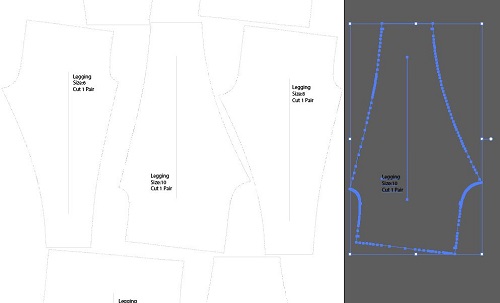 Delete all details and notches within the pattern piece and select the pattern shape and fill in black.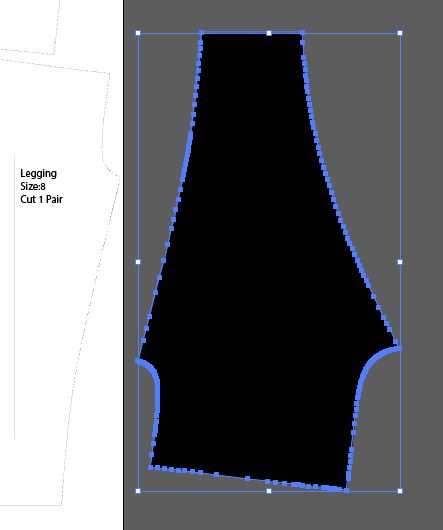 while legging is selected copy and take note on the sizing.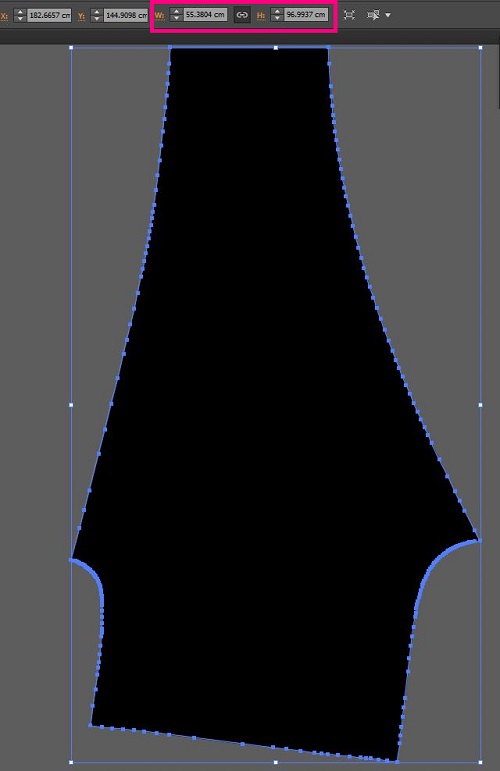 Open Photoshop and select a new artboard, keep the pixels and resolution the same, just make sure you've selected RGB color mode. Click OK and Paste pattern piece as a smart object, click enter to place.
Double check that the sizing is correct by selecting Image>image size, in this case it is only a few points off which will be fine.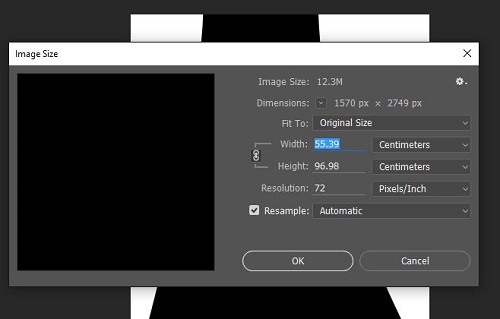 Next you'll need to increase your artboard size to fit the other leg, change the width of your artboard to the width of the fabric you'd like to use and select the anchor points to extend from corner.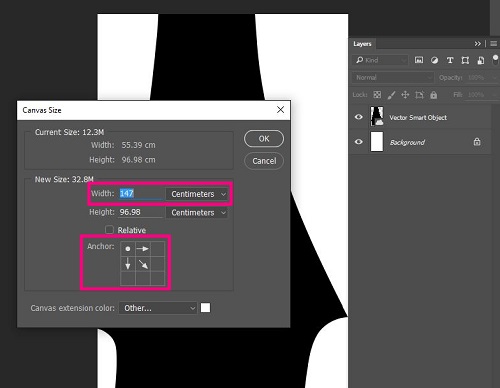 Copy Layer and while selected transform (Ctrl+t), while still selected right click on top of the layer and select Flip Horizontally, you know have a pair.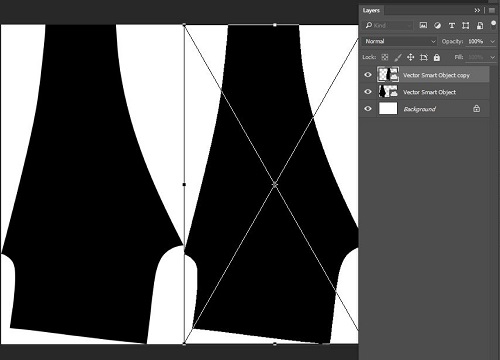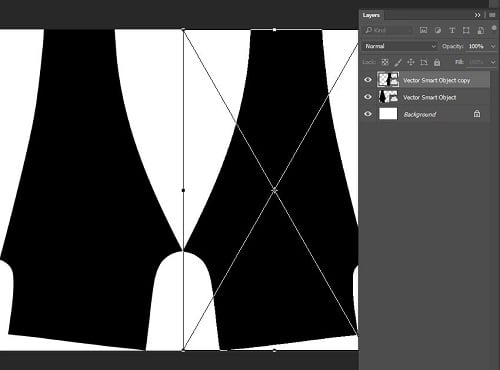 With both layers selected you will need to select transform again (ctrl+t) and while select cover over to rotate, when rotating make sure you hold down shift to make sure it rotates correctly.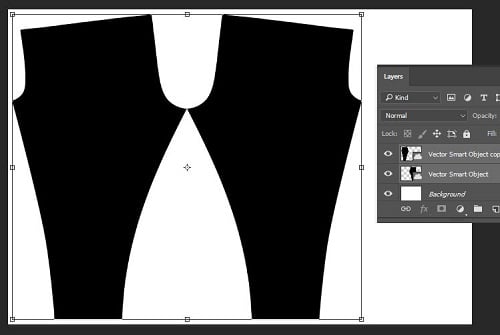 Copy and paste the design you would like on your leggings and place layer on top of the one of the pattern legs.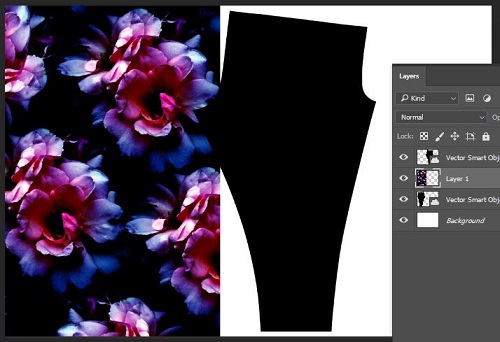 Right click on the design layer and in the drop down menu select create clipping mask.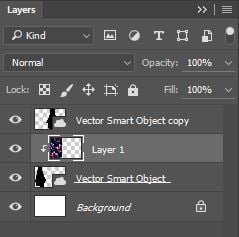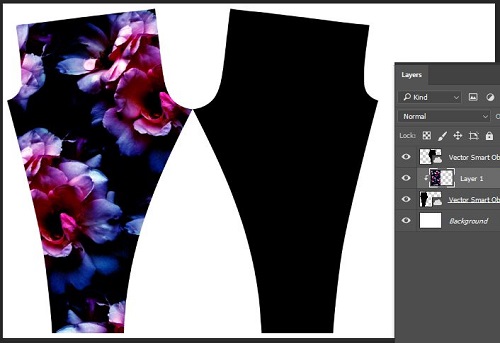 Repeat for other leg
Group all layers and centre.
Your file is now ready to print!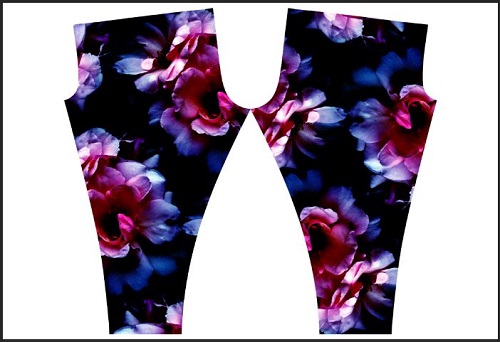 Soon you'll have your printed fabric which you'll be able to whip up into these comfy leggings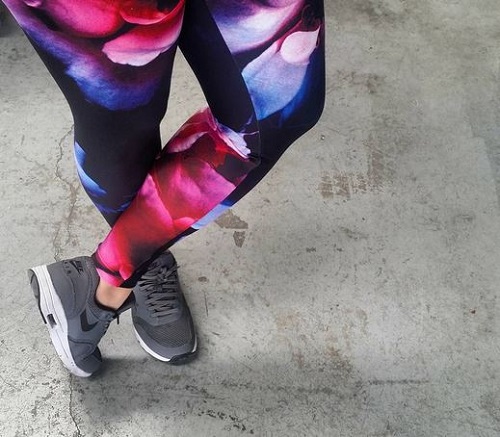 Save