Snippets. Chats with Creatives.
Here at Digital Fabrics we love everything print, pattern and colour and we love to know what makes print designers tick.
This series we are focusing on textile designers as our creatives to get into the nitty gritty of the thing we love the most, textiles and surface design! We have asked a different set of questions relative to this and as always we hope to inspire others by sharing snippets of these creative stories.
Today we are talking to Katy Dee, the textile designer behind the colourful print based brand: Shiztastic.
All of her designs begin as paintings and collages before she digitally edits them and creates repeat and placement prints that she turns into fabric with us then they are made locally or by her into a range of fashion accessories and most recently homewares!
You can find her products online here or you will find her at a local market, she has previously be seen at Makers and Shakers, Finders Keepers,  and The Slow Fashion Market which is coming up again in Sydney in September!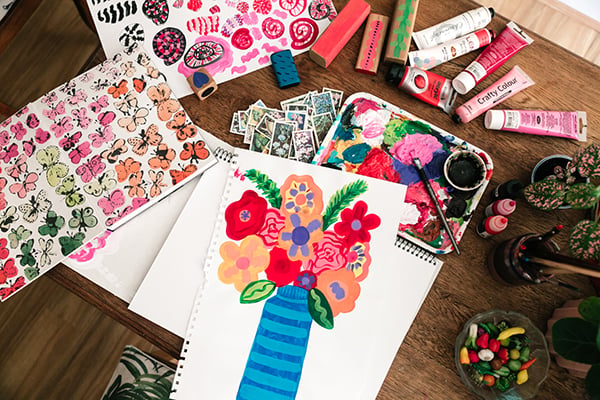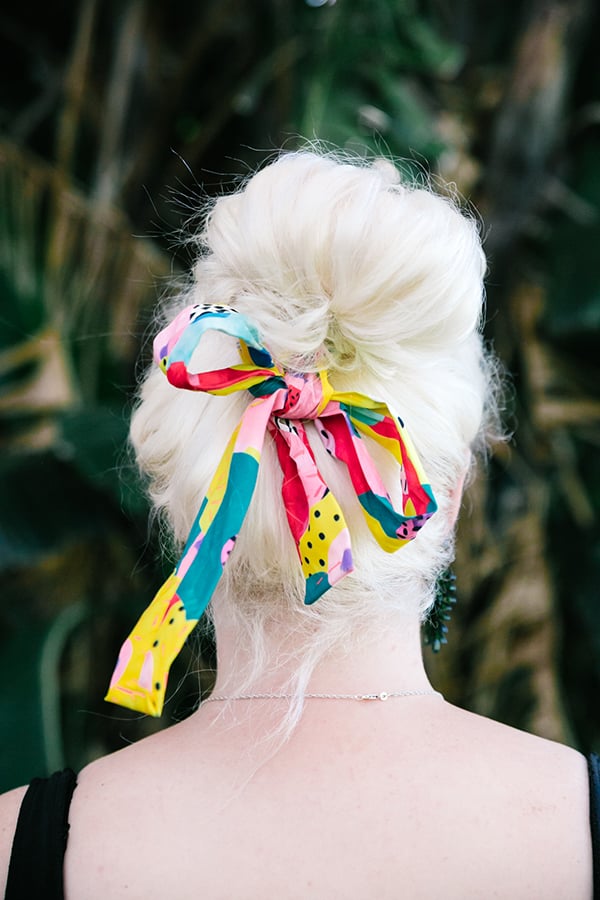 Tell us a bit about yourself, your brand/label name what your creative practice is, how and when you began:
Hello, I am Katy Dee. The creative lady behind 'Shiztastic', a fun print based label focused on creating cheerful textiles for you and your home. I consider Shiztastic to be part of the slow fashion movement and like to think that when someone purchases from me they have a treasured item that will last them a long time and be loved. Everything is proudly printed and made in Sydney.
I have been making things since I can remember, over my time I have studied glass, jewellery, ceramics, and found sewing about ten years ago. I started off using vintage fabrics and making softies and would sell these in London at the Spitalfields markets. When I moved to Sydney I studied Digital Textile Design at night at Tafe and became obsessed with print and pattern!
Then life took me and my husband to Malaysia for a year where I learnt to screen print and was so inspired by the colourful surroundings, which on our return led me back to textiles and I began working here at Digital Fabrics! Since then my product range has developed and changed and currently focuses on fashion accessories and homewares which I sell online, in stores and at markets around NSW.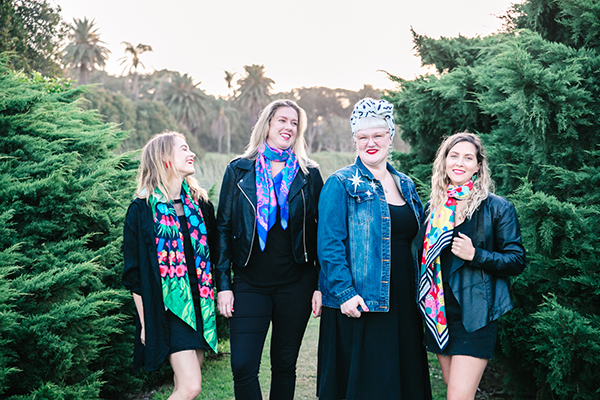 Where do you call home and what is your favourite thing about where you live? 
I have called the Eastern suburbs of Sydney home for the last ten years and I do love being near the beaches, you can't beat a swim & a picnic at Bronte on a Sunday afternoon. I also love being so near Centennial Park, I find nature to be a big inspiration to me and every time I go I find a new nook or cranny to explore. My latest discovery was the Wild Play Park area which practically has a Jungle inside!
What 3 words best describe your creative style.
Bright, playful and bold. A cheerful riot of colour!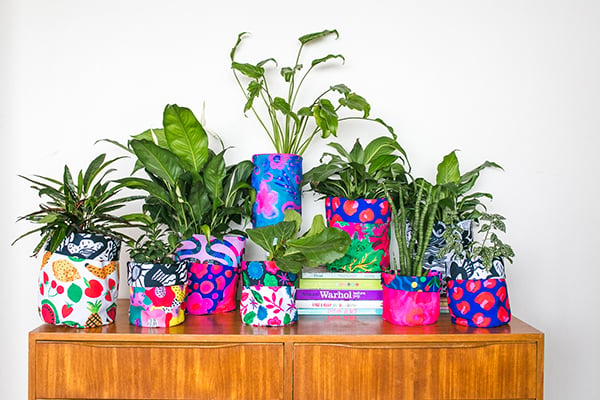 What led you to Textile design and what is your favourite thing about working with fabrics and/or print?
I have always loved fabrics and surface design, it took me a while to figure out that the two were linked though! I studied all sorts of things before screen printing and then Digital Textile design at Tafe before getting a job at here Digital Fabrics which I recently left to focus on shiztastic. I worked here for 3 years and gained so much knowledge and experience within Digital Printing, I still find the process fascinating and the quality amazing.
I love fabrics because their possibilities are quite endless and you can create almost anything! I love coming up with new ideas and thinking about what I can make next, to be able to use my own illustrations and artwork to create prints is so fun and the colours you can achieve with digital printing are so vibrant which obviously I love.
Tell us a bit about what kind of studio, space or practice you run? Do you sell online or license your prints, do you do commissions or lots of freelance and what do you like doing the most?
Currently Shiztastic is mainly product based, I design all the prints and then I make collections of products including fashion accessories such as scrunchies, headscarves and hair ties and I recently launched a homewares collection which has really fun cushions, pot pants and tea towels in it. I would like to start licensing my prints and doing more freelance work and am working towards this so watch this space…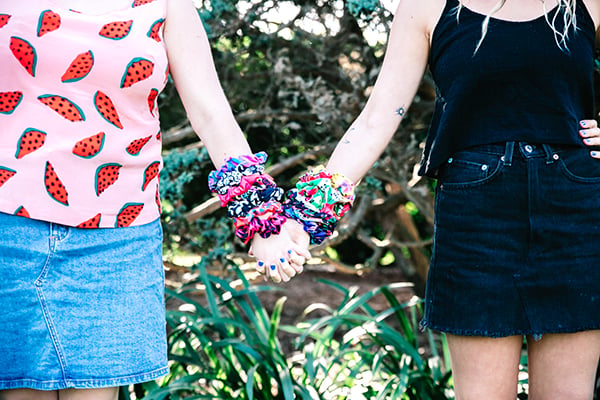 Tell us about your creative space, what are your tips for keeping a creative studio space organised? What would your dream space look like? 
I have always had a craft 'space' of sorts, first it was a table in our dining room, then a craft corner and it has slowly evolved into a studio space in our spare room. I wish I could say it was organised, sometimes it is but mainly it is piles of colourful stuff and things! My dream space would actually be a shop one day with a creative studio/showroom out the back.. I imagine lots of wood, plants, baskets and somewhere I can make a lot of mess.
Tell us about how you get your creative juices flowing, what is your process? Do you have a source of inspiration you want to share with us?

I have always been inspired by almost anything, it could be a fruit sticker on a lemon or a walk in the park. Botanicals and abstract versions of them feature heavily in my work and often they are nothing like their reality but that's ok with me! My process can be a bit random, I might get an idea for an overall feel and look and work backwards or I will be inspired by a road trip or an evoked memory.
In terms of inspiration, as corny as it sounds I think there is beauty everywhere, sometimes you just need to look a bit harder. We can all get a bit bogged down and obsessed with Instagram [which I love and hate!] and sometimes it is good to step away from it all and remember why you love what you do.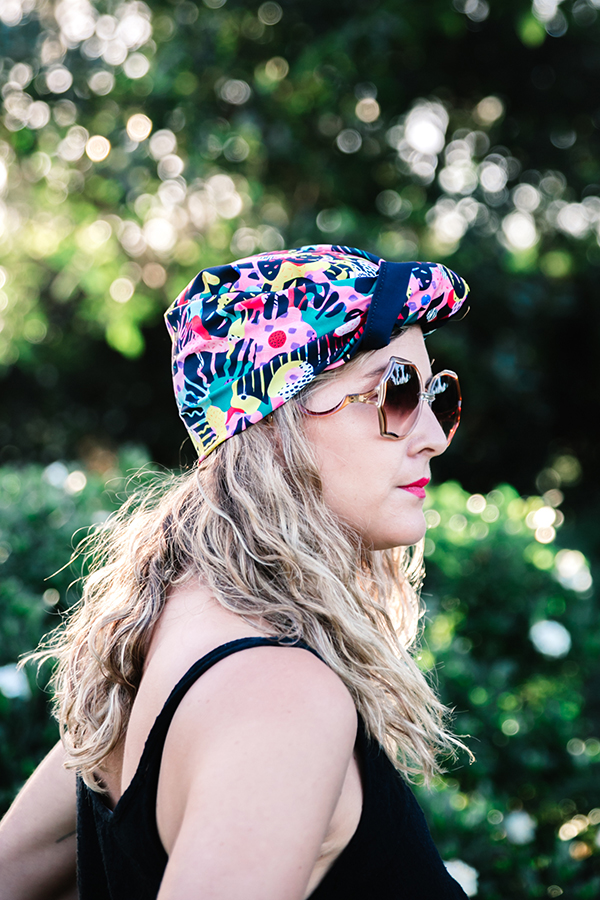 Do you have a favourite medium and/or method to work with, if so what is it and why?
Paint, with ink as a close runner up! It is messy, unruly and fun. Most of my designs begin as paintings and drawings which I then either collage by hand or digitally edit before turning them into repeats of various scales. There are just so many options with a painting, and once it is scanned those options just grow. I love still seeing the brushstrokes and marks in a design and feel it gives it a handcrafted look which is important to me.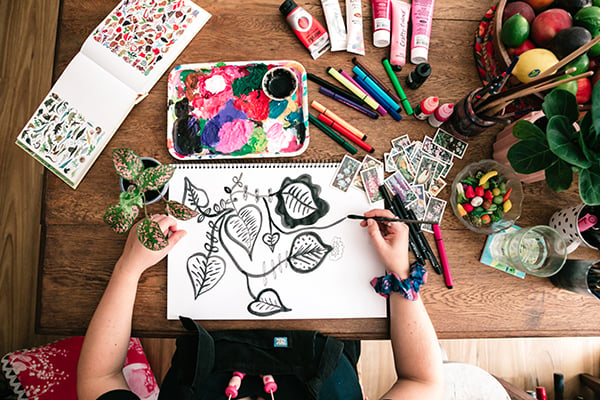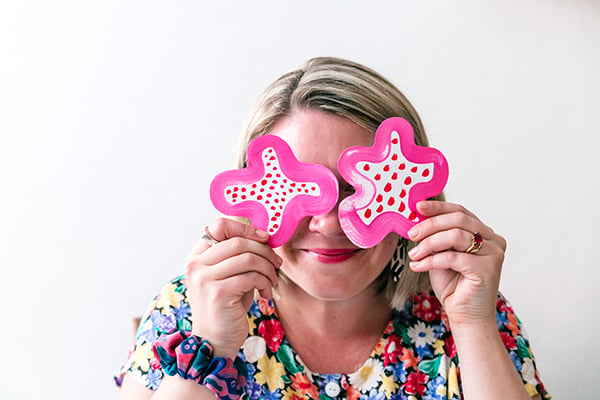 How do you think somebody else would describe your style? 
Loud, bright and quirky. Always wearing colourful earrings!
What would your dream creative project or collaboration look like? Tell us why you would love to collaborate with them and what you find inspiring about their work?

I would love to collaborate with Gorman or Mister Zimi because their prints are fabulous, daring and always so colourful and celebratory of life. There is also a UK brand called Lucy and Yak that make the most amazing Dungarees and I would love to do something with them so maybe the universe will help me out. A girl can dream..
Where would you like to see your work featured?
Ooh, well, on all sorts of things… weirdly I would like to see it on a bus, on glassware, and on a recyclable cup but I am very open to ideas and could imagine my designs on a wide range of things in the future. It will be fun and bright and made to make people smile.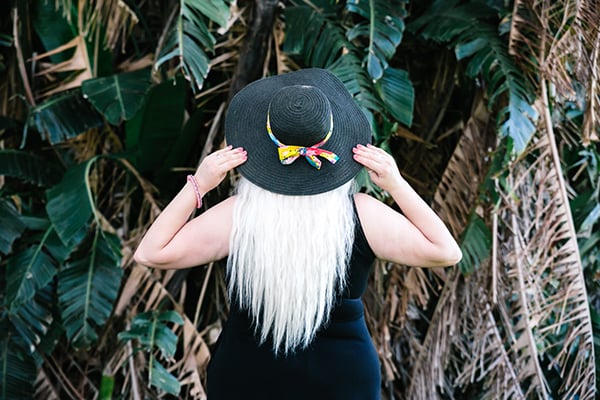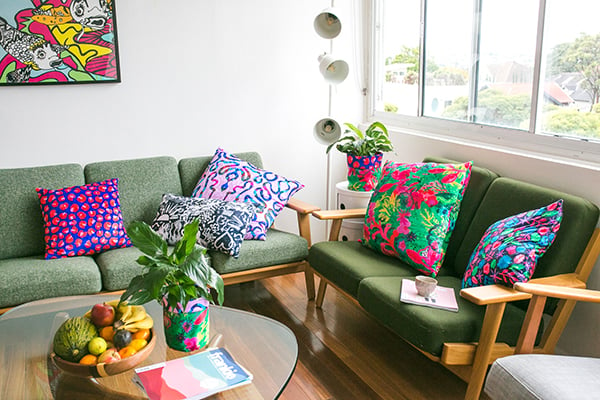 Read about what Katy is up to: Website, Instagram, Facebook.