Interested in our Aerocorp fabric but unsure what it's used for? We've put together an article that gives you some insight into this fabrics specifications, what to expect when printing and the type of projects it works well for. Keep reading to find out why this fabric is such a popular choice from our range of stock fabrics.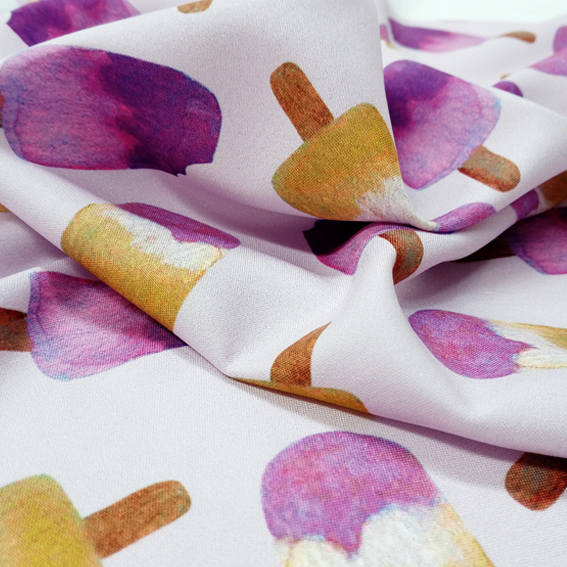 Aerocorp is a light-weight, fluid fabric with a fine texture and matte finish. It is 100% polyester, with a maximum printable width of 147cm and a weight of 125GSM. The fabric's smooth and plain weave gives it the look and feel of a cotton fabric. Due to it's bright white base Aerocorp provides excellent colour reproduction when printed making it a fantastic choice for designs featuring vibrant and deep colours.
Aerocorp is a microfiber fabric which provides moisture management and breathability which makes it an ultra comfortable fabric to wear. These qualities, teamed with the fabric's soft surface and good drape makes it ideal for fashion. Shirts, dresses, skirts, bandanas and pants are all popular applications for Aerocorp, as well as some homewares projects including napkins and tablecloths. We've included some examples below of the types of products that our Aerocorp would be perfect for!
Sample swatches of the Aerocorp are available through our Sample Pack Order Form and can be found in our 'All Stock Super Pack' and 'Fashion Fabrics' sample packs. Get in touch to find out if this fabric will be suitable for your next project!