It's come that time again to introduce our newest featured artist of The Designer Project! Today, we are delighted to introduce the exceptionally talented Dominique Collins and her awe-inspiring textile collection, 'Whimsical Nature". Join us as we delve into the enchanting world of the 'Whimsical Nature' textile collection, where textile artistry meets cuteness and child-like imagination!

Dominique draws her inspiration from the great outdoors, whether it's spending time with the kids or enjoying activities like running and cycling. Nature's vibrant palette of colors and shapes fuels her creativity, and her curated collection beautifully reflects this, featuring rainbows, leaves, snakes, and flowers.
What's even more exciting is that all of Dominique's exquisite designs can be transformed into custom designer fabrics of your choice. Now that we've given you a glimpse, it's time to dive deep into each of these cute enchanting designs. Keep reading to uncover the hidden treasures within 'Whimsical Nature"!
Foxes and Blooms is full of sweet fox and foral motifs, inspired by the whimsical movements and shapes foxes make while running and jumping, while the flowers are inspired by the dainty wax flowers you find in native Aussie flower bouquets.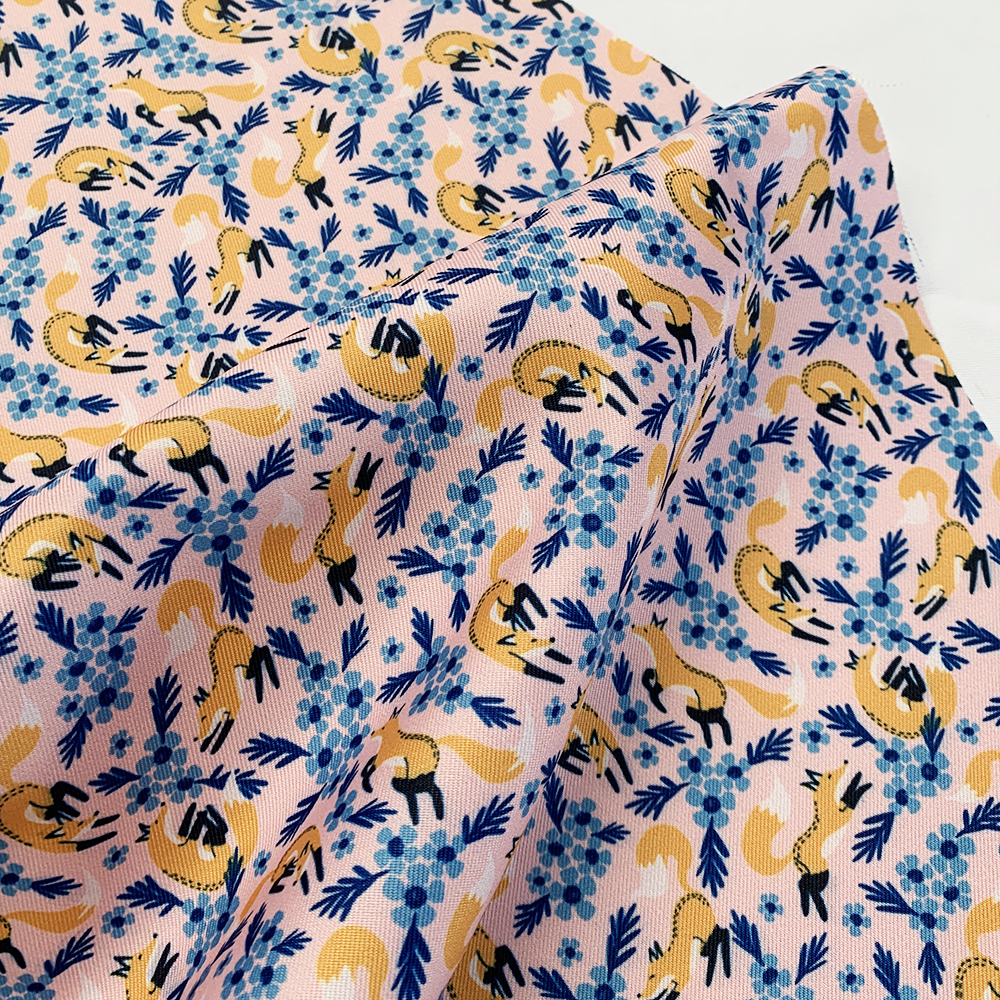 Foxes features super cute little foxes against the most lovely blue background. The blue really makes the orange foxes pop in the design! It was also inspired by the whimsical movements and shapes foxes make while running and jumping.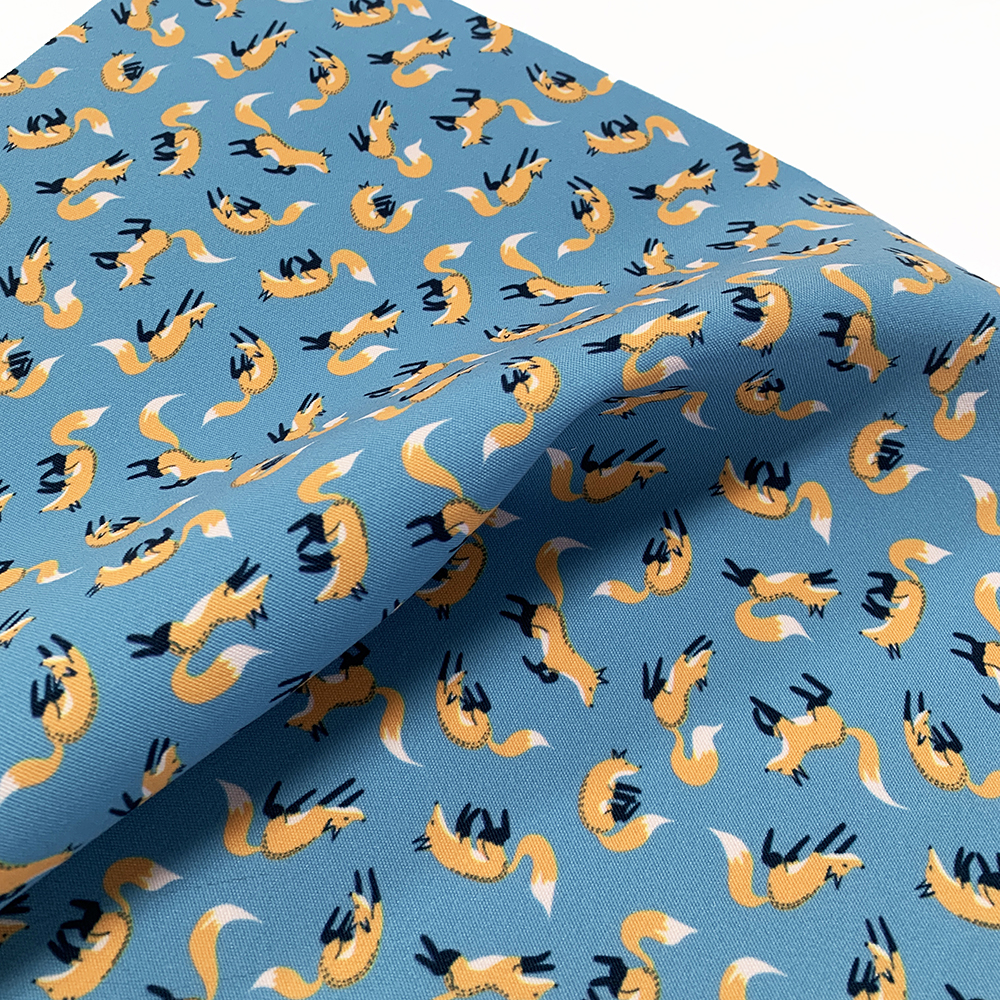 Rabbits and Blooms showcases the delicate and cute movements rabbits make while exploring a field of flowers. It has a wonderful pink colour palette with pops of blue and orange.Rabbits features the most adorable little pink bunnies! We love the soft and gentle vibe of this design and the white background really makes the Rabbits the star of the show.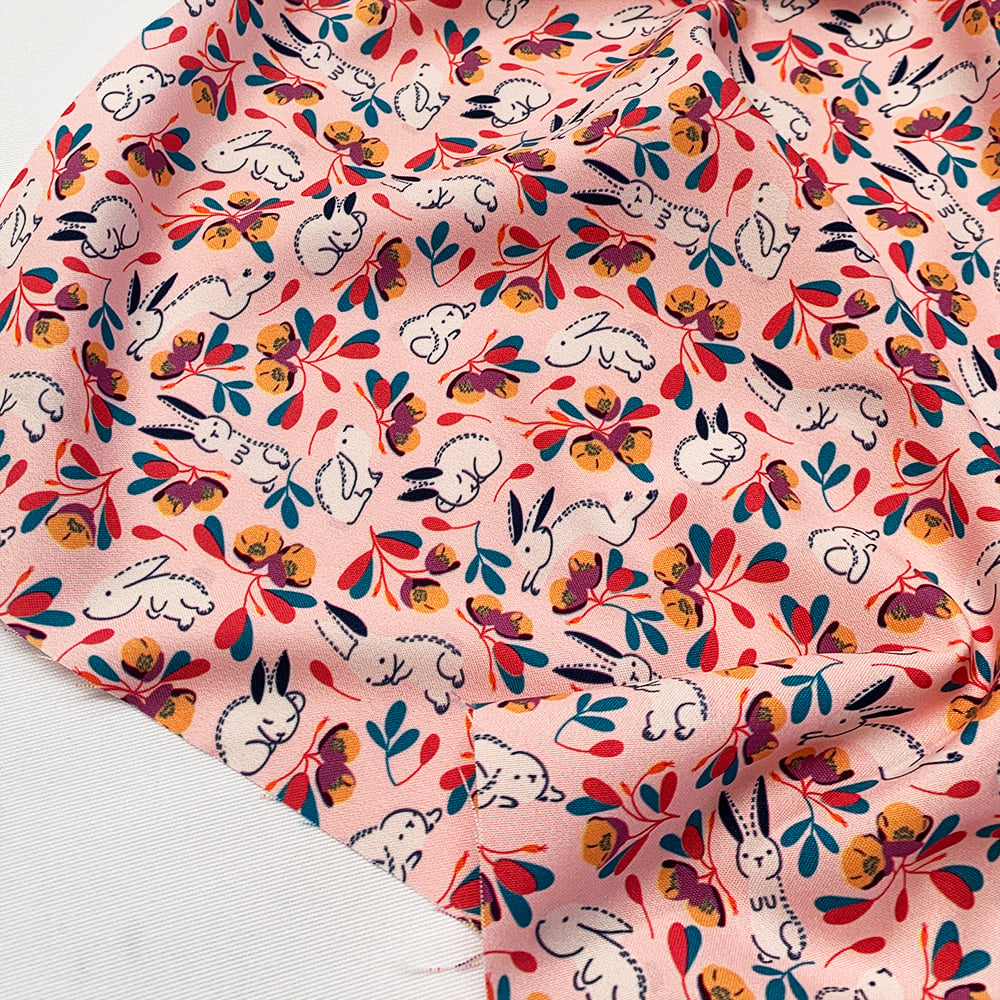 Rocket into Space is full of bright and playful rockship motifs. It was inspired by Dominiques son and his infinite love for space!
Blooms and Shrooms Midnight Blue and Blooms and Shroom Peachy Beige feature a magnolia tree and morel mushroom colour palette to create a bright yet whimsical feel. The motifs are inspired by vibrant mushrooms and Dominique's daughters love for pretty little flowers.
Rainbows Forever is a fun and colourful design, filled with gorgeous bright watercolour rainbows. The watercolour details and colour palette give a handmade fun feel.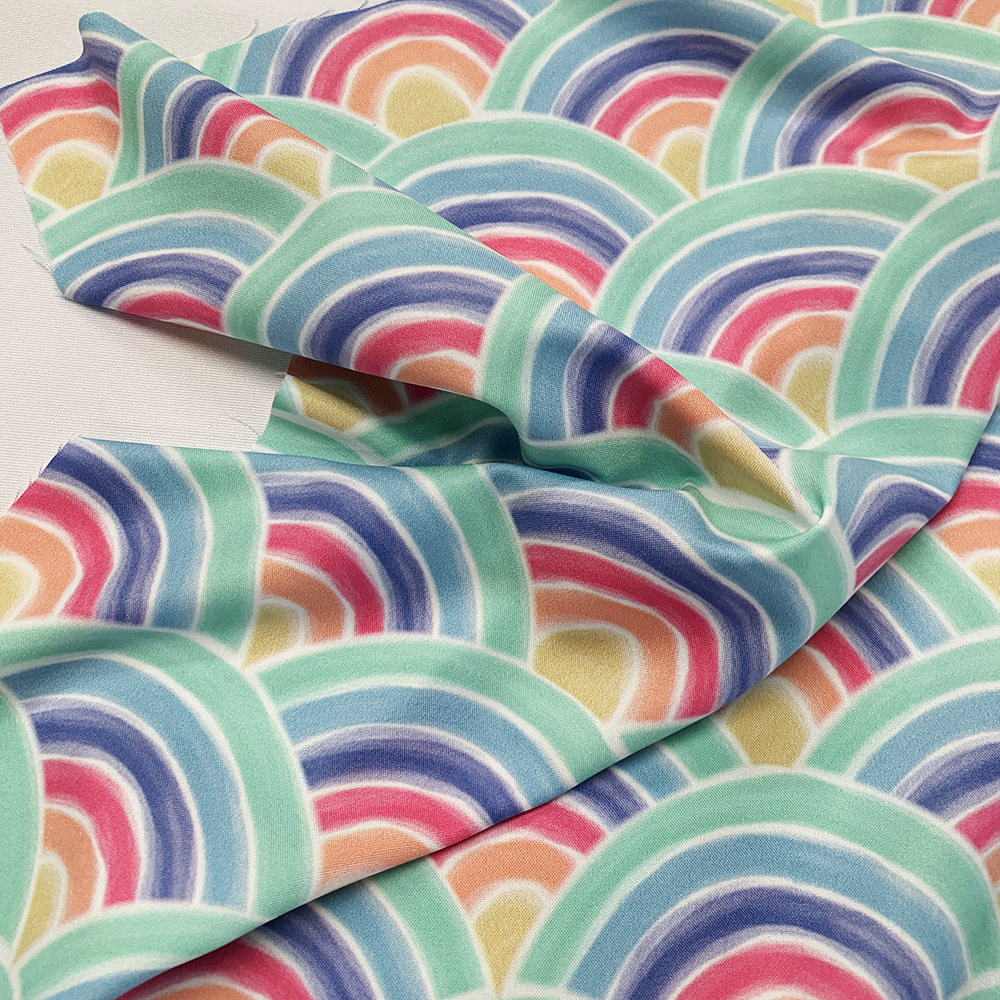 Falling Soft Blueberry Blue Leaves and Falling Peachy Pink Leaves are beautiful delicate designs, filled with soft rounded leaves. It makes you think of nature during the autumn and winter season, leaves falling from the tress making a confetti leafy art in the backyard.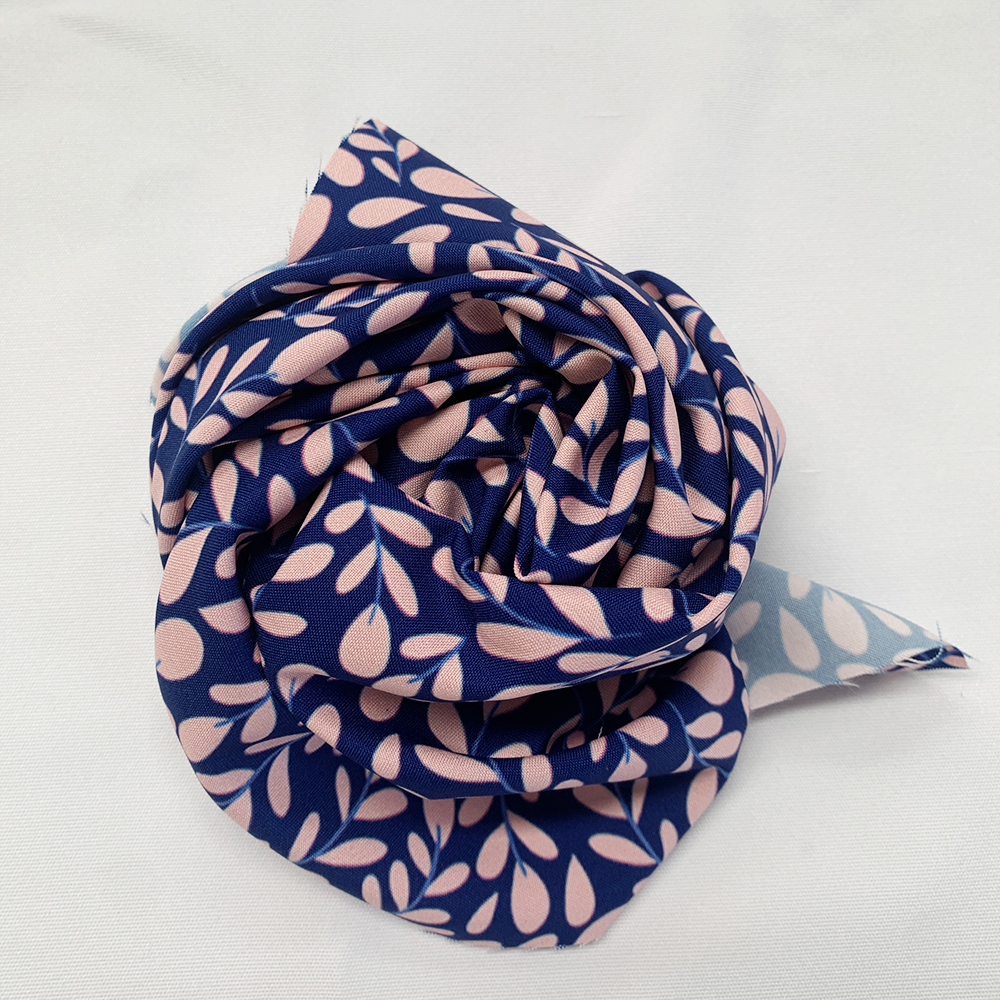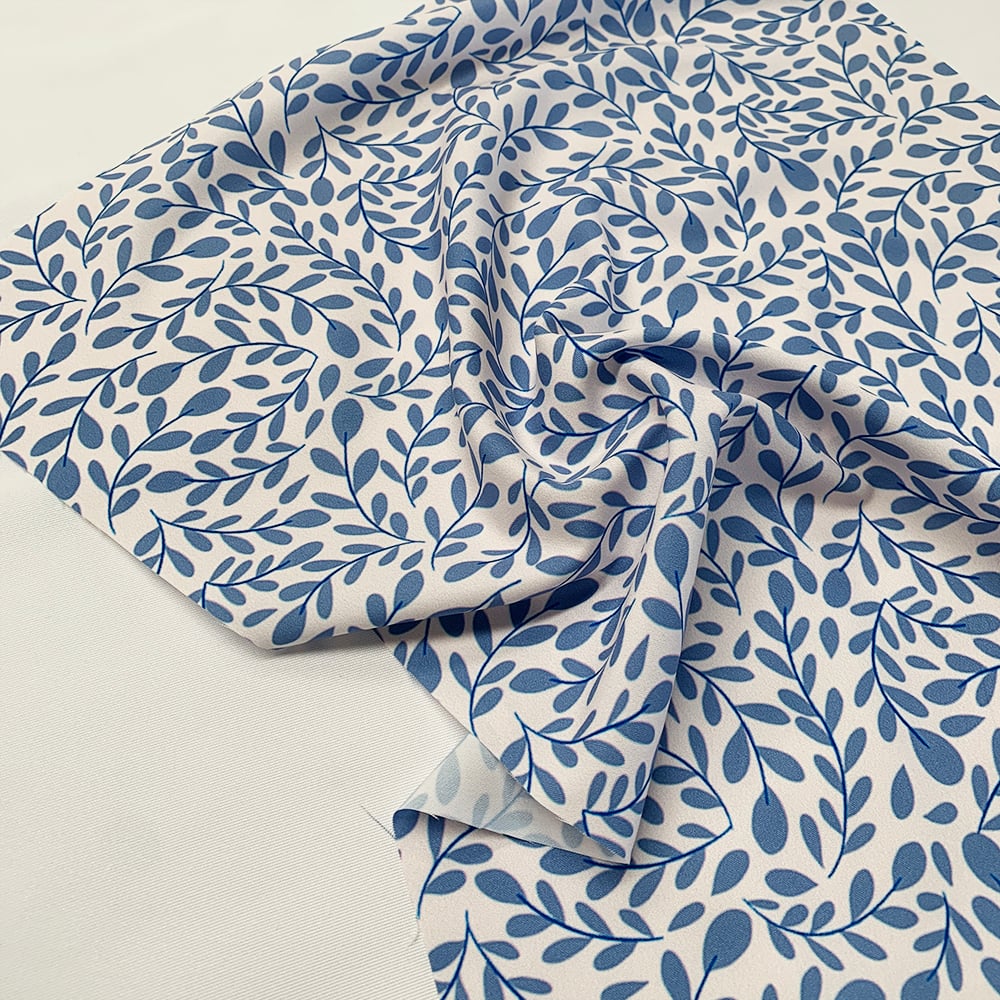 Snake in Leaves Peachy Pink gives a soft yet playful feel while popping with vibrant colour. Imagine snakes gathering in the leaves, their beautiful colours and how they flow from one destination to the next.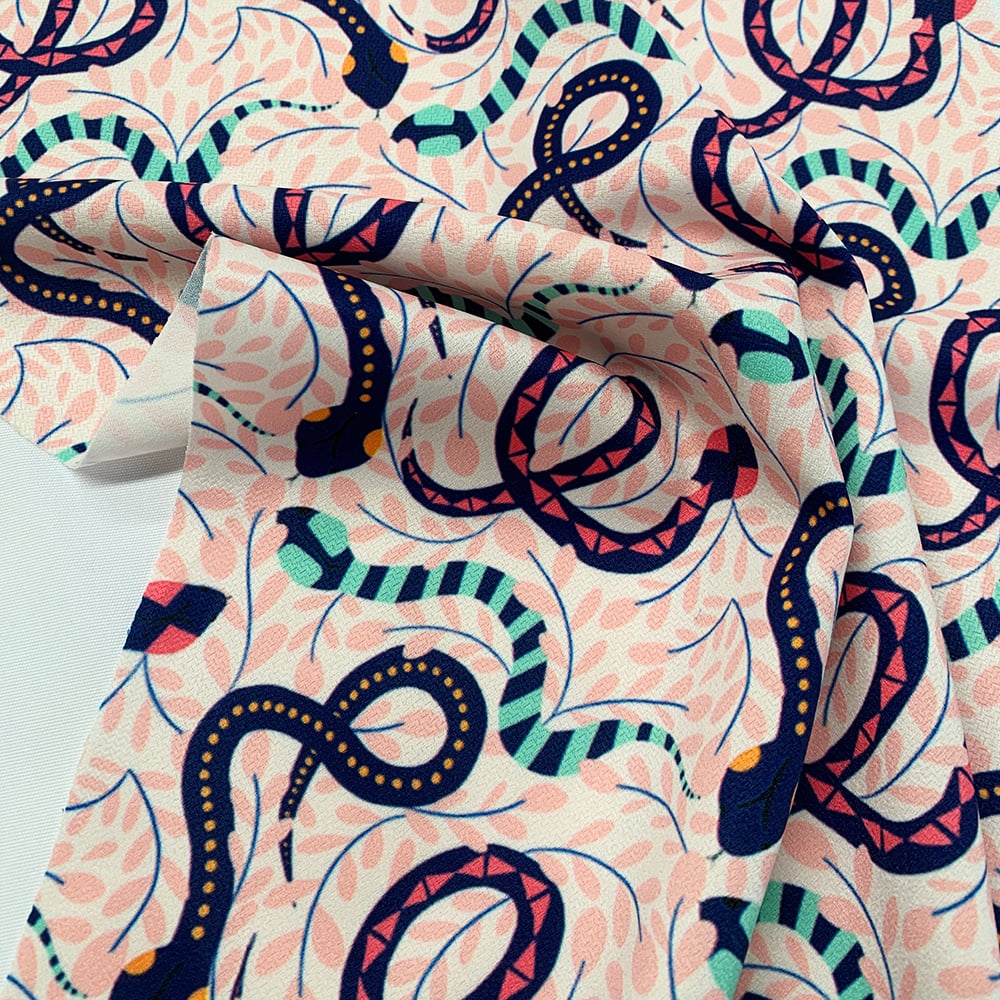 The possibilities are truly endless with Dominique's 'Whimsical Nature' collection. Our ideas above are suggestions only and we hope they've gotten your creative wheels turning! Each of Dominique's designs can be found in our Fabric Shop online.