Snippets. Chats with Creatives
Here at Digital Fabrics we love everything print, pattern and colour and we love to know what makes print designers tick.
This series we are focusing on textile designers as our creatives to get into the nitty gritty of the thing we love the most, textiles and surface design! We have asked a different set of questions relative to this and as always we hope to inspire others by sharing snippets of these creative stories.
Today we are chatting to Molly Fitzpatrick, a USA based textile designer who has designed for a wide variety of clients and products including major airlines, home furnishings, and baby accessories. She also works as a textile design consultant assisting with manufacturing and production needs as well as being the Founder and Creative Director of DittoHouse – modern, bold textiles for the happy modern house.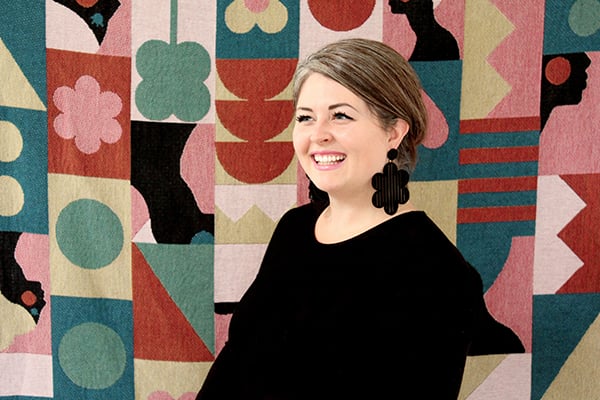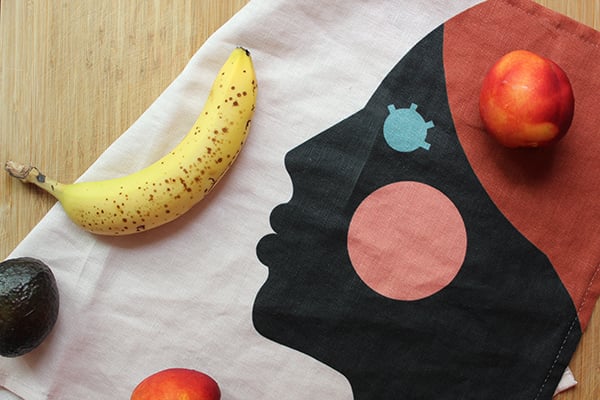 Tell us a bit about yourself, your brand/label name what your creative practice is, how and when you began:
My name is Molly and I own DittoHouse, a textile and surface design company based in Cleveland, Ohio, USA. My company got its start when we welcomed an adorable baby boy into our family four (almost five!) years ago. I quickly learned that comfy cozy blankets are an essential part of every happy house; blankets for the baby to play on, for our visitors to snuggle under, to throw an impromptu picnic in the back yard! Not only is it essential that our blankets be so cozy, but they must look at home in our happy modern house.
Where do you call home and what is your favourite thing about where you live?
My hometown is Cleveland, Ohio. I live with my husband and kids in our bungalow that we've redesigned together. We made the inside open and bright, with clean and modern lines. Will (my husband) has done all the work himself! My favourite part is my office/studio space, which is on the second floor. He created a walkway with a balcony to make it into a loft. It's got lots of fun design details to facilitate creativity (built-in bulletin boards, lots of storage space, and a fun hiding spot for our kids to play in, too).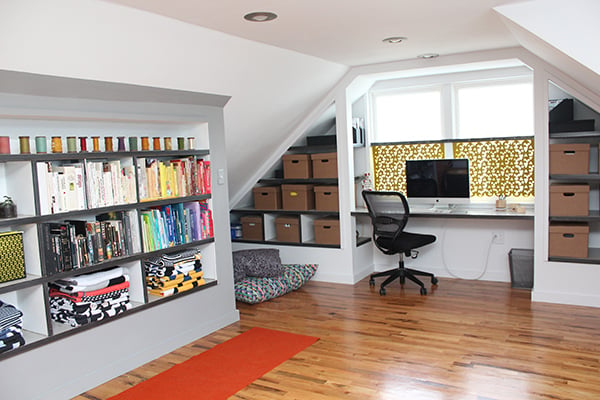 What 3 words best describe your creative style.
Rhythm, bold, colourful
Tell us a bit about what kind of studio, space or practice you run? Do you sell online or license your prints, do you do commissions or lots of freelance and what do you like doing the most?
I have three facets to my business: I work as a textile design consultant where I give creative direction to manufacturers on their textile products, I license my textile designs to companies, like CB2, and I have a product line of home textiles called DittoHouse.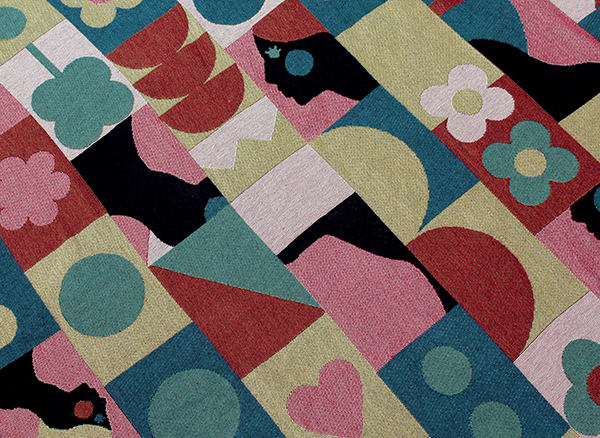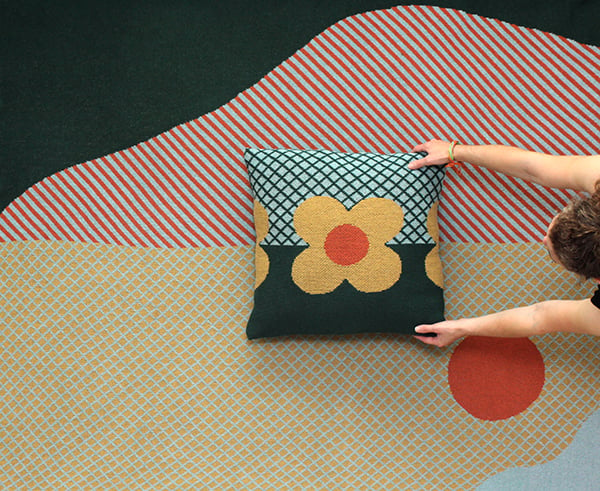 Tell us about how you get your creative juices flowing, what is your process? Do you have a source of inspiration you want to share with us?
I love looking at my favorite textile designers and optical artists of the '50s and '60s for inspiration. Anni Albers and Gunta Stolz are two of my favorite textile designers. I love the optical art of Julian Stanczak and Richard Anuszkiewicz.
When designing a new collection or set of work what is your process and how long might you spend on this?
I like to work late at night when my kids are asleep – distraction free! When I'm working on a new collection, I usually focus on a specific idea that I want to put energy and love into, and something I feel is important to share with my audience. My most recent collection is inspired by one of my heroes, Malala Yousafzai, and her calling to empower girls through education. I hope to illustrate hope, power and light through my current designs.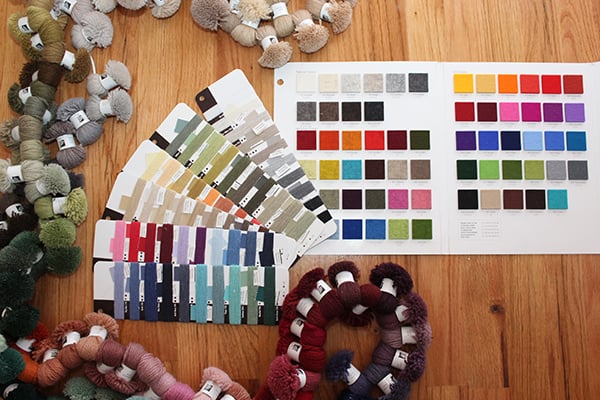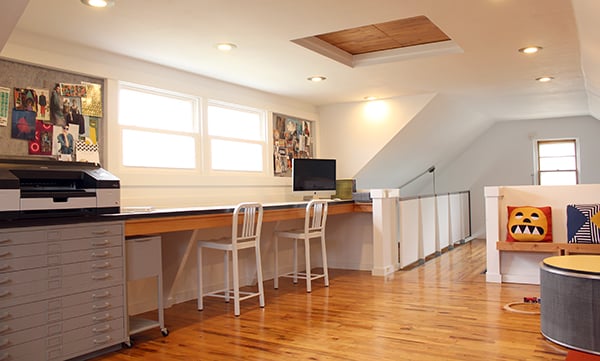 What has been your proudest creative business achievement to date?
Generally speaking, I'm so proud that I am able to do the work I love to do, and am able to support my family with that work. Specifically, I still get really excited every time I see my designs in publications!
What advice would you give an aspiring textile designer in today's challenging and competitive environment? Are there any resources you would recommend or websites that you couldn't live without?
Do things you love! Give yourself challenges to keep yourself creating, and making new designs as often as possible (daily or even more). Make the things you wish someone else would make – fill the space and the need for things that only you can create, with your own special vision!
What would your dream creative project or collaboration look like? Tell us about why you would love to collaborate with them and what you find inspiring about their work.
I would looooooooove to create designs for Ikea! I really respect that Ikea has a intentional sustainability component to their company mission, and they are a retailer that I use and enjoy in my own home.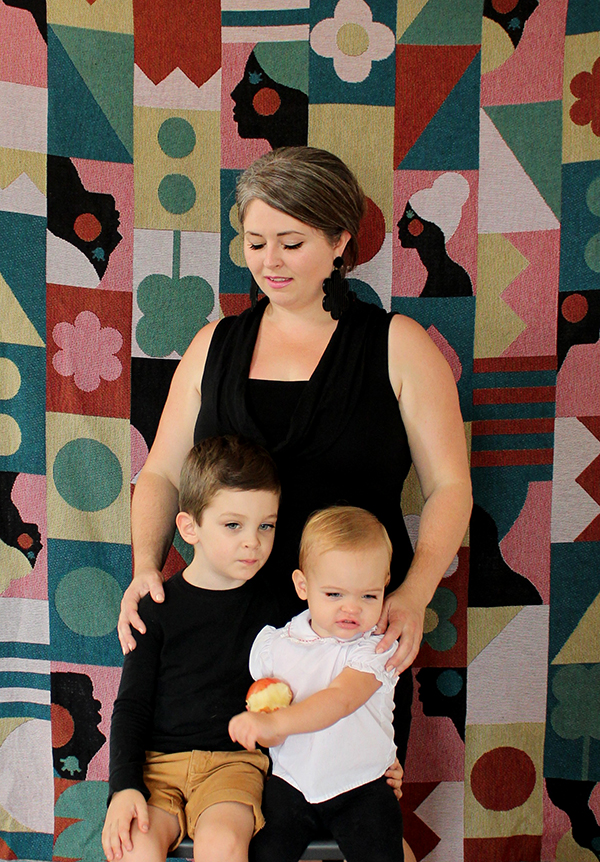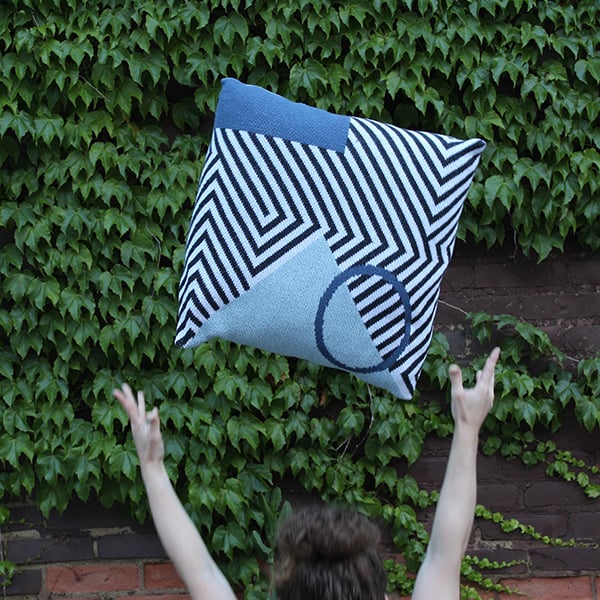 You can follow what Molly is upto: Dittohouse Website, Molly Fitzpatrick Studio Website, Dittohouse Instagram, Molly Fitzpatrick Studio Instagram.