It's come that time again to introduce our newest featured artist of The Designer Project for the month of May! Let's welcome the talented Kathrin Legg 
Kathrin was born in Germany and raised in Australia, she works as a surface pattern designer from her sunny studio, where she uses both traditional and digital media to create her designs and collections. 
Finding inspiration from both her surroundings and European heritage, her designs are a blend of aesthetically pleasing colour palettes, modern floral designs and trending themes. 
Each of Kathrin's wonderful prints can be printed onto any of our fabrics, which means you can order custom designer fabric that's tailored to you. Keep reading to find out more about Kathrin Legg and her 'Nostalgic Florals' collection! 
'Back to School' is a nostalgic design featuring blackboards, pencils and notebooks. 
We think this is so fitting for kids school projects; Whether that be some DIY pencil cases, book bags or even an apron for art classes!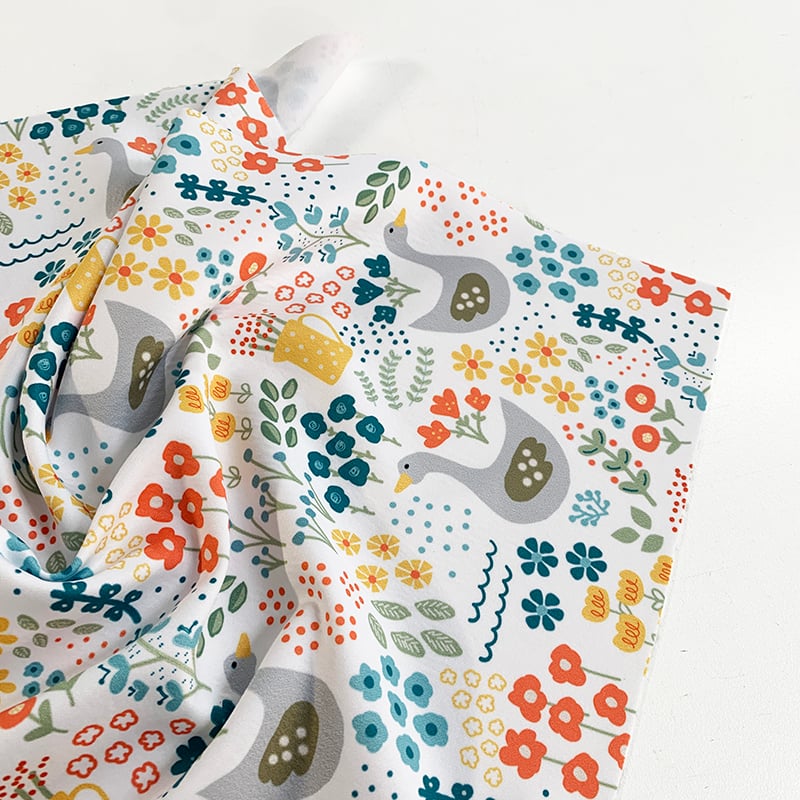 'My Two Geese' is a ditsy repeat floral pattern with a homey, country feel to it. A warm colour palette of orange and yellow blossoms and complimentary deep blue flowers sway between the farmyard geese. 
'My Two Geese' is such a perfect print for any homeware projects. We can definitely picture this print on a lovely Tea Towel in the kitchen.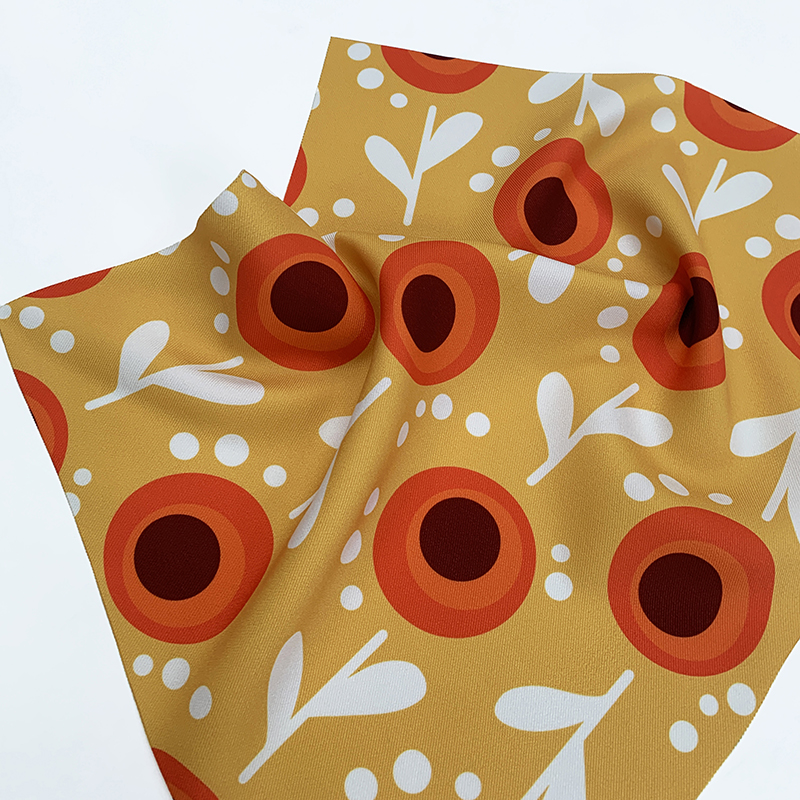 'Retro Floral' is a geometric repeat pattern featuring a 1970's inspired flower. The bold yellow and orange colour palette is sure to brighten up any space.  
We would love to see 'Retro Floral' on some statement cushions or curtains!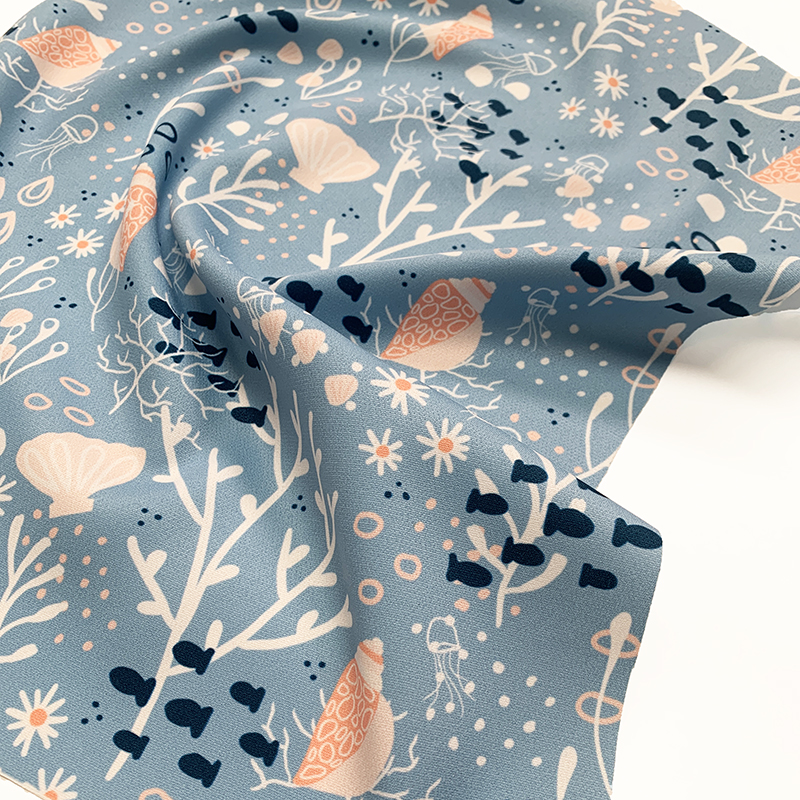 'Seashells' is a soft flowing, nautical print featuring underwater life in shades of blue and highlights in peach and white. 
'Seashells' is the perfect project for beachwear. Think beach towels or a beach bag, perhaps even a kaftan!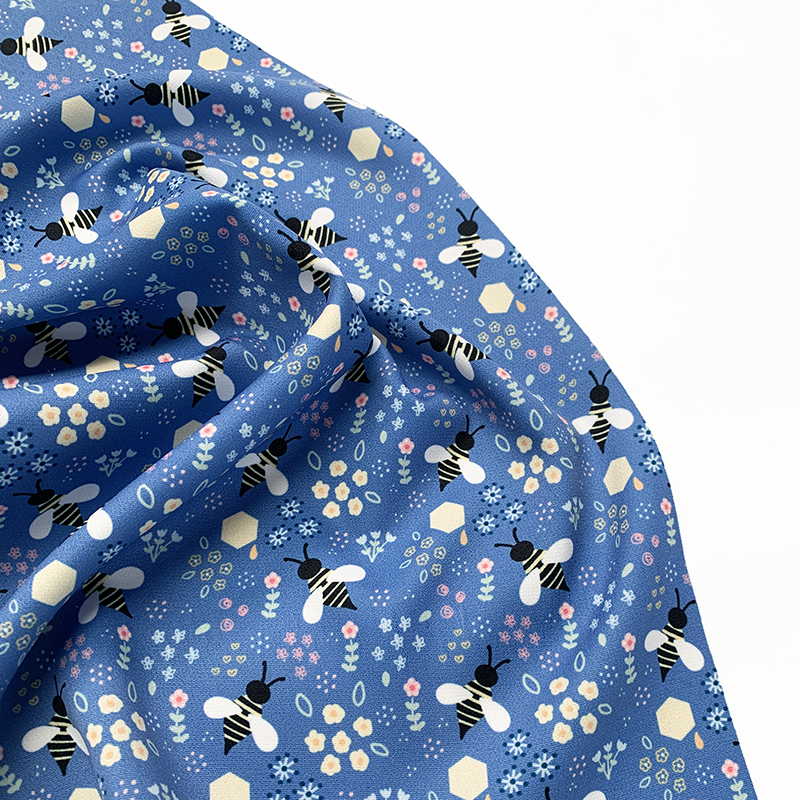 'Spring Bee' is a fresh, colourful springtime floral featuring an array of hand drawn flowers, busy bees and honeycomb dripping with sweet honey. 
These adorable little bees would look amazing on any DIY project! From homewares to fashion garments, the ideas are endless.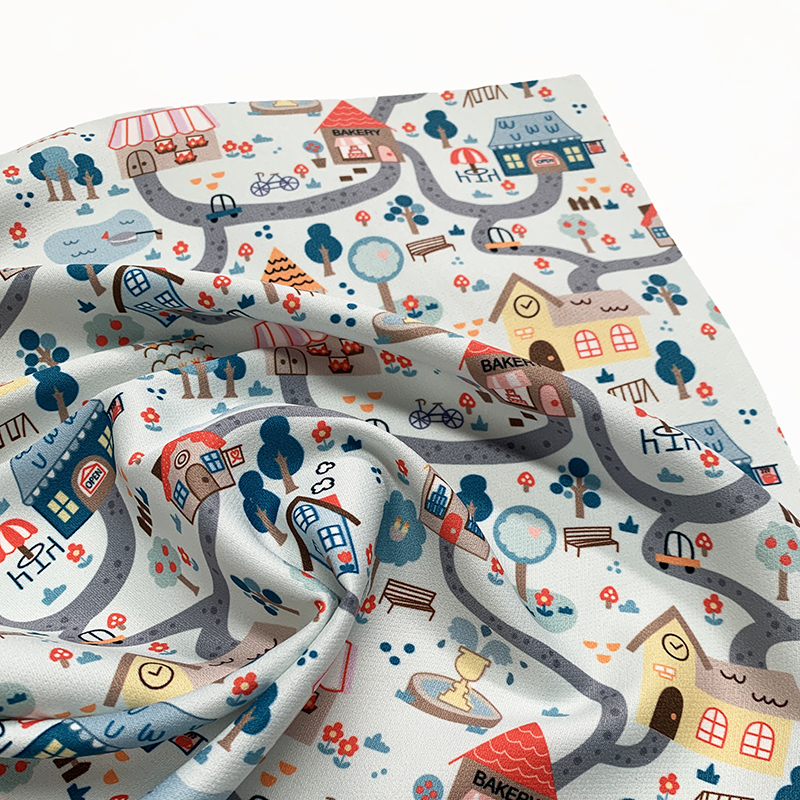 'The Simple Life' is a detailed, imaginary village with everything you need. From a delicious bakery to a small lake with fishing boat, a children's playground and a town fountain. 
'The Simple Life' is perfect for kids room homewares! We think it would look amazing on a playmat or even some decorative cushions. 
The possibilities are truly endless with Kathrin's 'Nostalgic Florals' collection. Our ideas above are suggestions only and we hope they've gotten your creative wheels turning! Each of Kathrin's designs can be found in our Fabric Shop online.