It's been such a treat having Meredith Simpson as our Featured Artist for the month of October! We have loved sharing her adorable animal prints and hope you've loved them just as much as we have! 
 To coincide with Meredith's 'Aussie Cuties' collection being made available to all of our customers through our Fabric Shop online, the artist herself has put together a guest blog which further explains her one of a kind creative process and what inspires her work. 
Keep reading to find out more about Meredith Simpson, her inspirations and design process!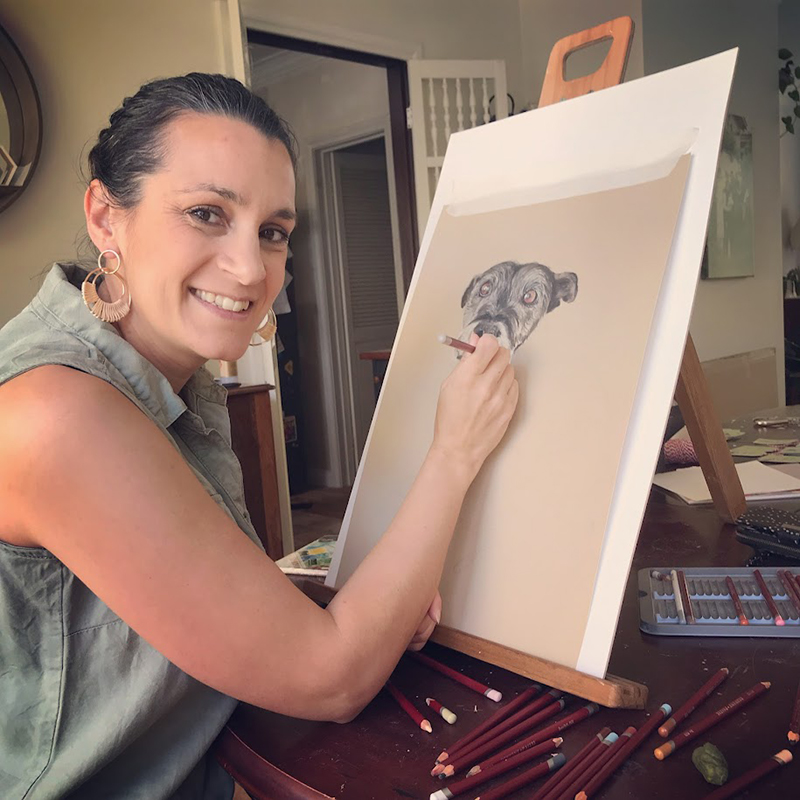 Meredith Simpson
This collection was inspired by our beautifully unique Australian native animals. I feel we are so lucky to have such wonderful creatures that are native to our home, they are just so gorgeous that I had to draw them. It started off only going to be a collection of 3 or 4 animals but grew as people kept suggesting others that were their favourites.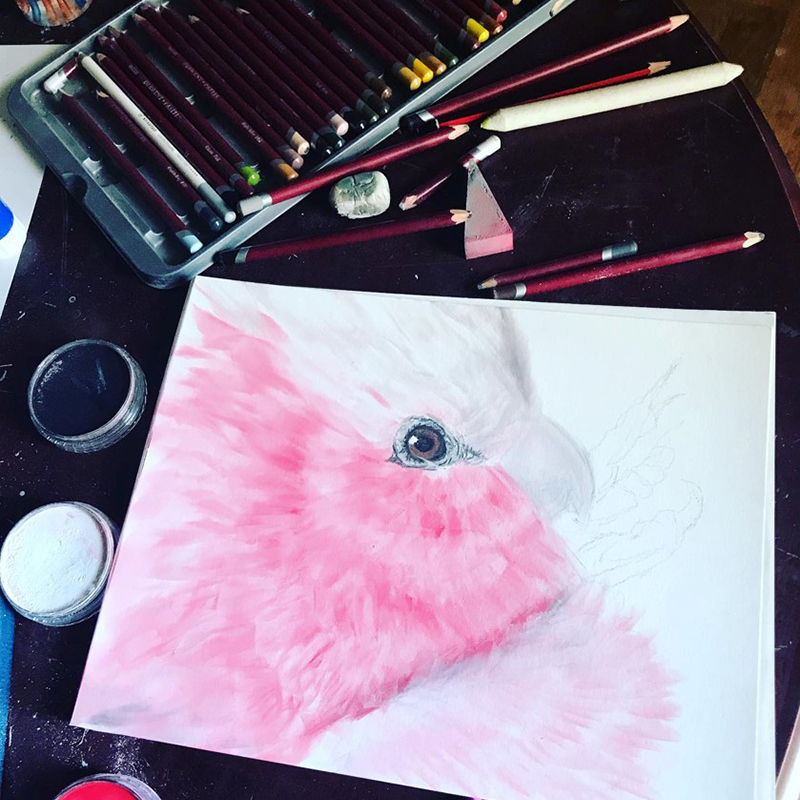 Galah Bird Drawing
This design process has been a learning curve for me, as it is my first real experience using my artwork to create digital designs. I love drawing and painting and now also enjoy using my artwork digitally too – it has opened up so many more possibilities of how to share my artwork with others. 
My designs all start off with hand drawn artwork. I enjoy working with both pastel pencils and watercolour paints, but find that for furry animals the soft texture I can achieve with pastel pencils is best.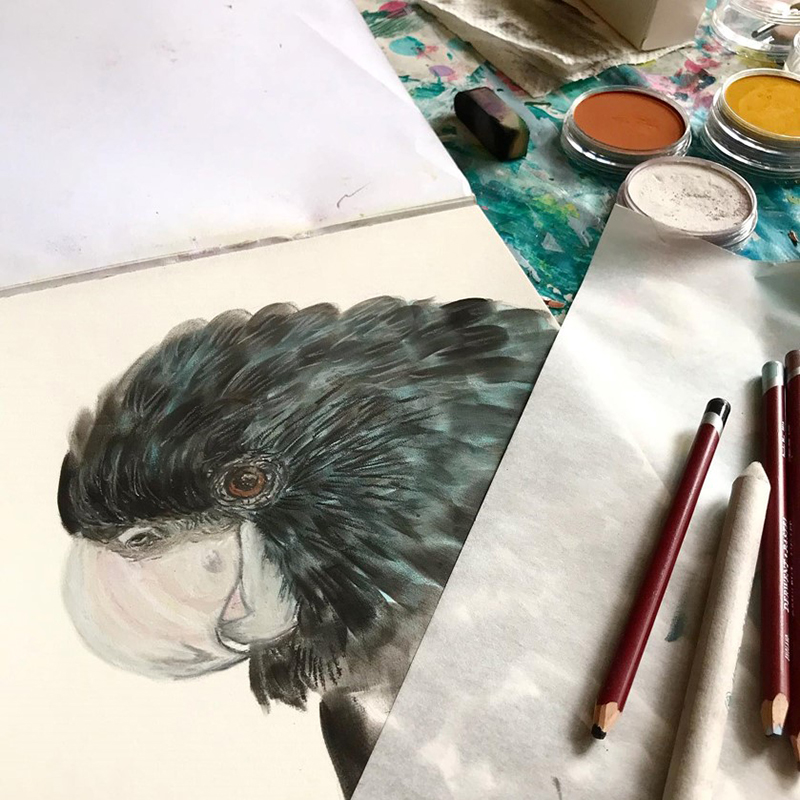 Black Cockatoo Bird Drawing
To create my prints, I first used an editing program to remove the backgrounds from my pictures and to cut small details, such as leaves and gum nuts, from larger art works. I then used Publisher to experiment with various backgrounds and combinations, with the ever patient help and feedback from Ella.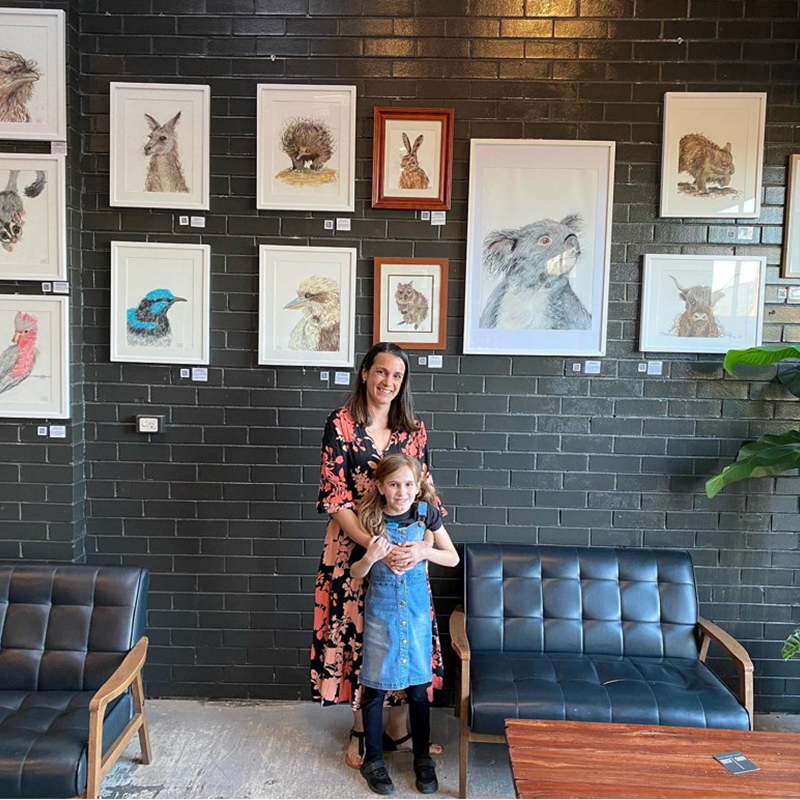 Meredith and her daughter with her Animal Artworks
The Australian animals used in the 'Aussie Cuties' collection were created by me as part of me finding time to create art work for the enjoyment of it. I had been drawing lots of pet portraits and then drew some woodland animals for my sister in law's nursery. I loved the freedom of drawing animals that weren't for a particular person and wanted to draw our native animals because I feel they are just so beautiful and unique.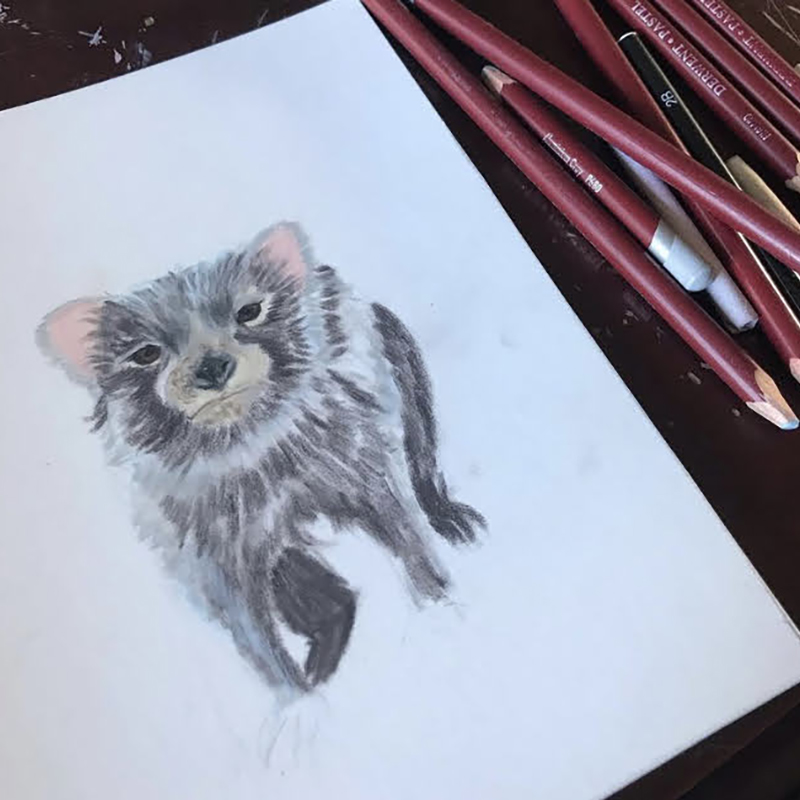 Titch the Tasmanian Devil Sketch
It was fun collaborating over email to create these designs and I am so thankful to the Design Project for their guidance and for this opportunity. I look forward to creating more from my artworks in the future. 
If you want to collaborate with us on The Designer Project and become part of this creative club, please apply! Send us an email with your portfolio and why you would like to be part of this initiative, and we will be in touch!