Whether it's Summer or Winter, a scarf is a timeless wardrobe essential that can come in handy anytime. Whether you want to bundle up during Winter time, tie it as a beach cover up or create a fancy hair up do, there is no limit to the many ways you can wear and style a scarf.
So why not customize your own scarf and create a beautiful and unique design for it?
Our mission at Digital Fabrics is to help you to bring your creativity and your amazing ideas to life!
September 15 Digital Fabrics will teach you how to design your own scarf. During this full day design your own scarf workshop we will provide you with knowledge of digital textile design for placement printing. You will be photographing floral inspired collage/layout and transferring your photography to a scarf! After the workshop you will receive printed large chiffon scarf with your own design!
Click here to participate in this creative scarf workshop.
Here are 8 fun, colorful scarves as inspiration to get you started!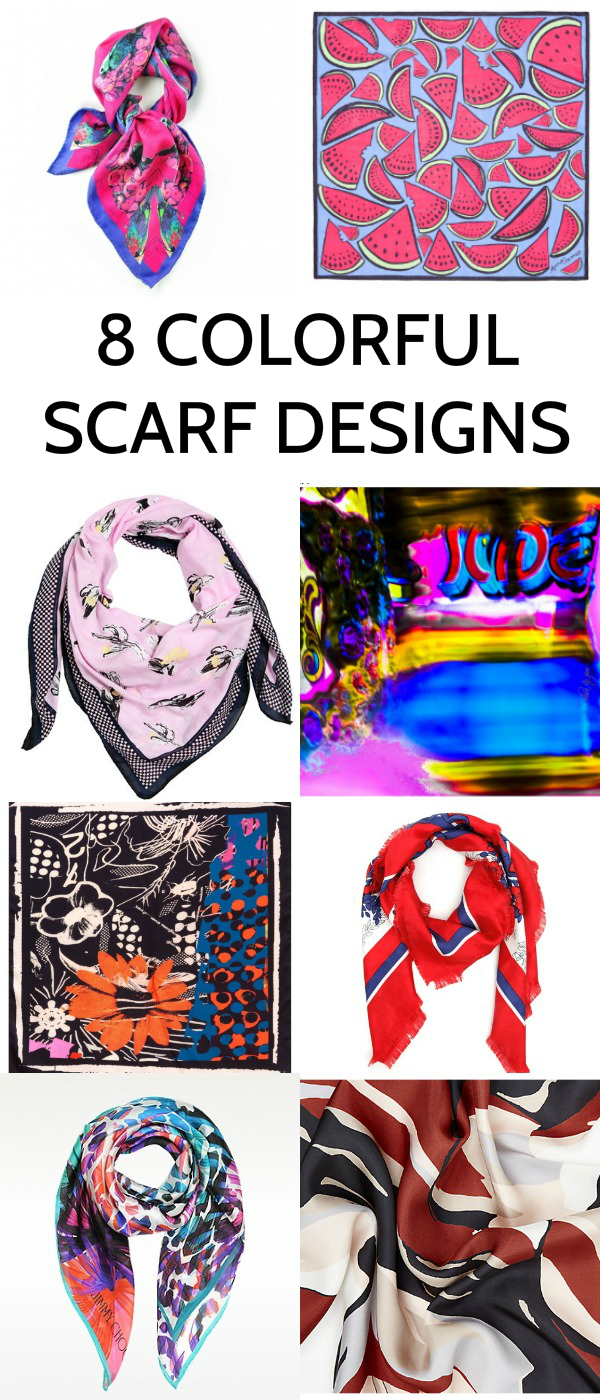 From top left to right bottom
Square Scarf Fushia Chorus – Anna Coronea Watermelon Print Silk Scarf  – Cactus printed cotton scarf – Graffiti Square Scarf – Bianca Elgar Orange Flowers Large Square Scarf – Gucci Printed Jacquard Silk Foulard – JIMMY CHOO Palm Print Pure Silk Square Scarf – Hobbs Jessica Silk Scarf, Multi