We have absolutely loved sharing these beautiful floral designs by Brisbane-based designer Amanda Laing and hope you've loved her designs as much as we have! To coincide with Amanda's "Garden of Memories" collection being made available to all of our customers through our Fabric Shop online, the artist herself has put together a guest blog which further explains her one of a kind approach to creating surface patterns and what inspires her work. 
Keep reading to find out more about Amanda Laing and her stunning designs!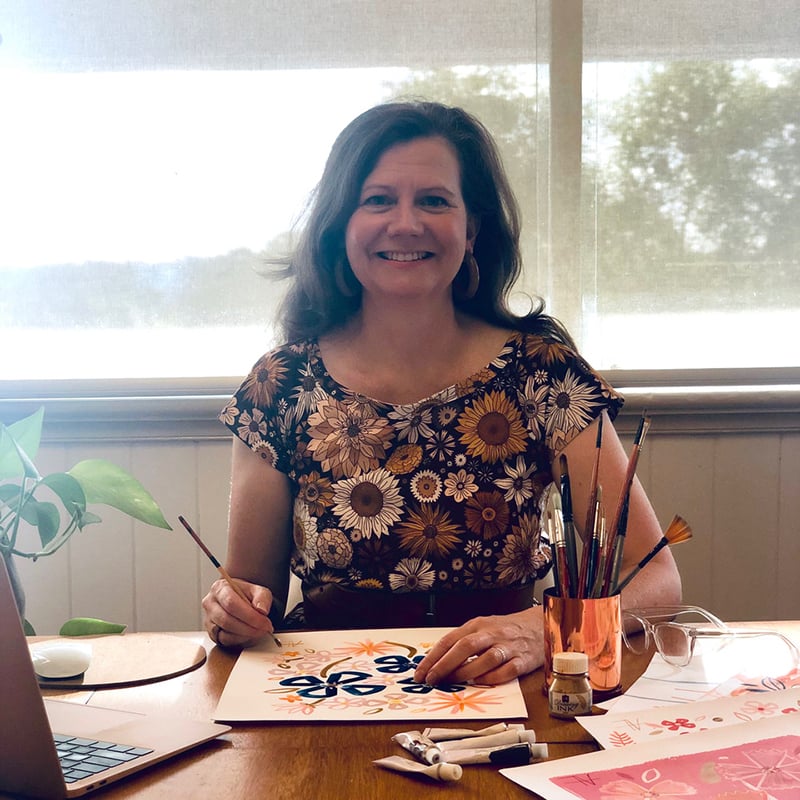 Amanda Laing
I'm Amanda Laing, a surface pattern designer from Brisbane, Qld. My inspiration comes from my surroundings whether they be the natural world or the built environment. I am always finding things that catch my eye and love to express it visually through colour, form and pattern.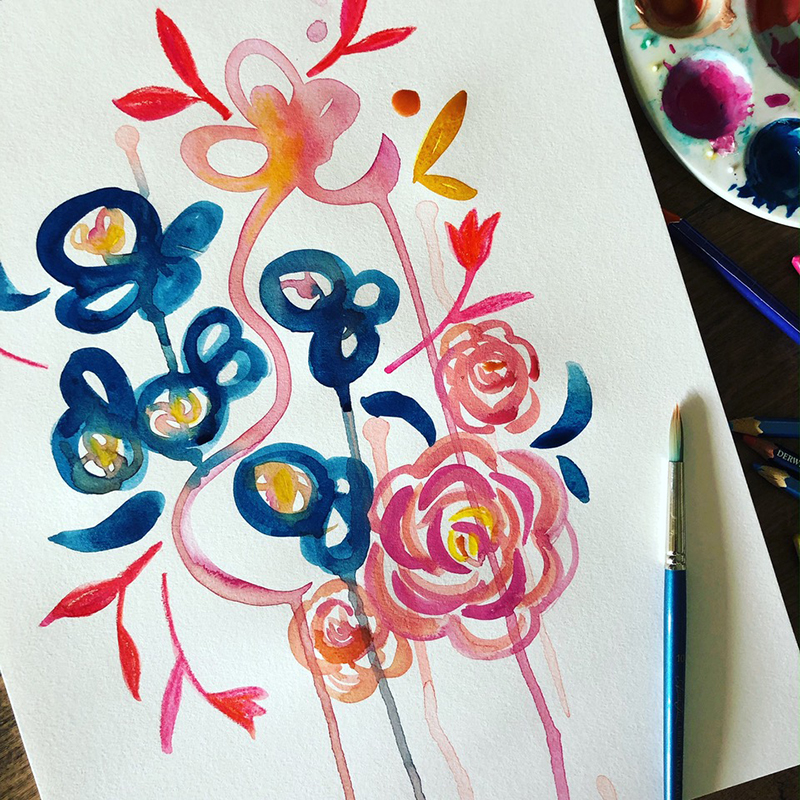 "Rosie – Watercolour Painting"
With a background in Interior Design and Art teaching I design surface patterns for both paper and fabric. Paprly is my small business designing for wrapping paper, gift cards and tea towels.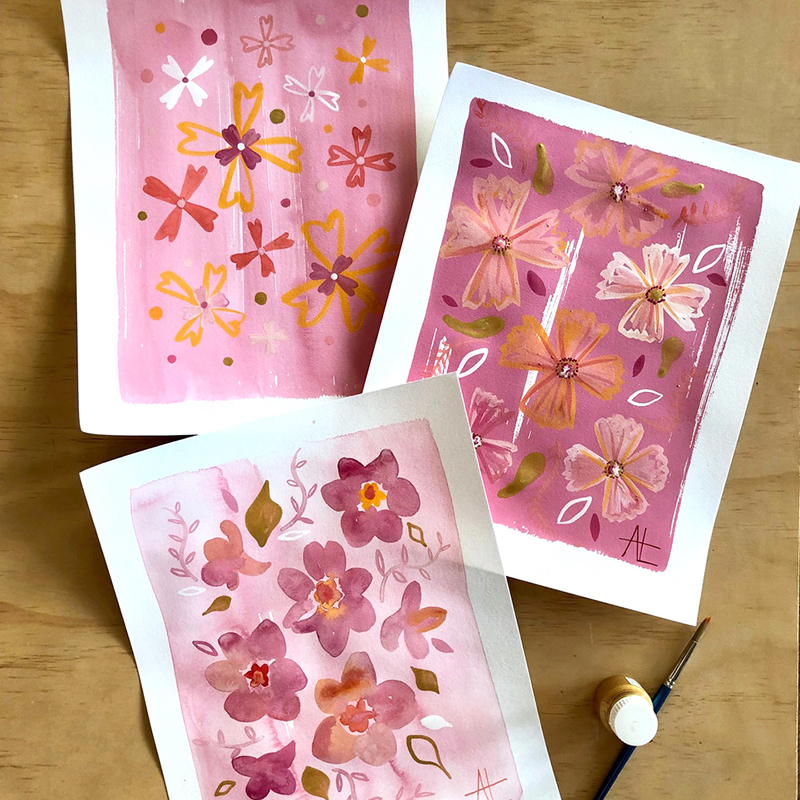 "Eloide + Pink Petal Gouache Paintings"
I teach art workshops in primary schools and just completed a graduate certificate in visual arts. I also have a background in commercial Interior Design and Art Teaching. When it comes to surface pattern design, I'm pretty much self-taught and constantly being driven by the need to design and make things.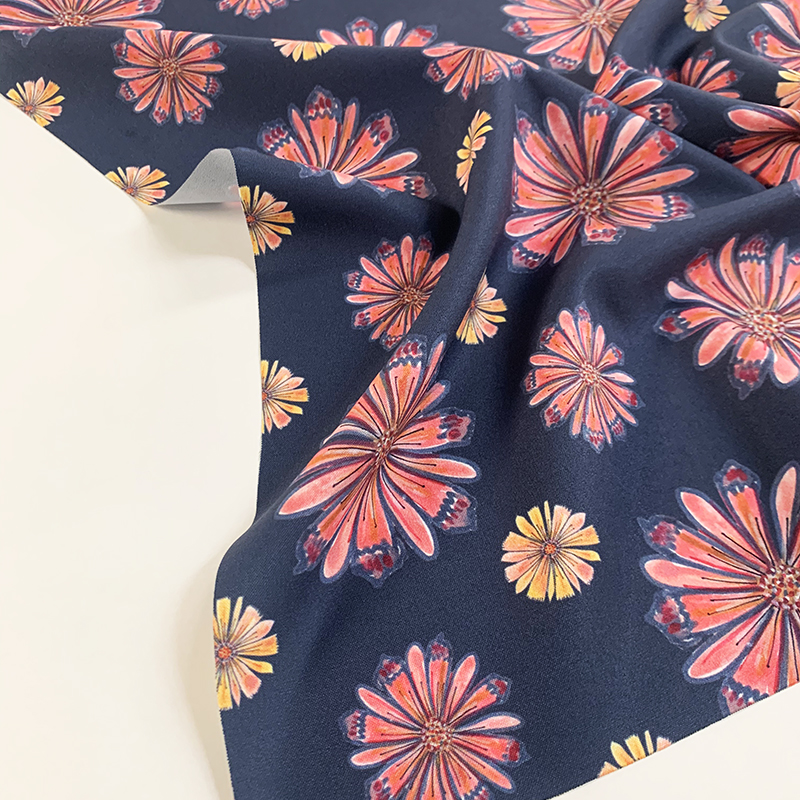 "Daisy Drop – Fabric Design"
Personally, I prefer hand drawing to digital and use a wide range of media from pen, watercolour, gouache and paint. Experimenting with textures and layering is also something that I love, as well as experimenting with different mediums. As a result, my style is wide and varied. My designs are both naïve and realistic prints but always with the aim of trying to create unique and original work. 
You can check out more of Amanda's work via her Instagram @mandalouau or view all of her lovely products on her website https://www.paprly.com.au/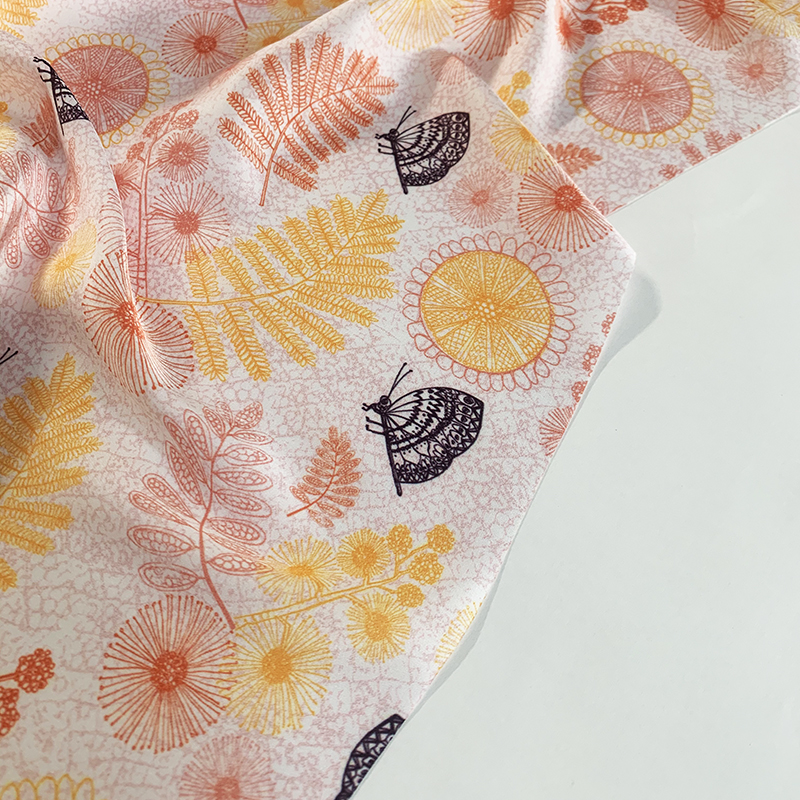 "Lace Mimosa – Fabric Design"
If you want to collaborate with us on The Designer Project and become part of this creative club, please apply! Send us an email with your portfolio and why you would like to be part of this initiative, and we will be in touch!