For our latest instalment of The Designer Project we'll be featuring the work of Perth-based surface pattern designer Shelley Lee Steere! Originally a primary school teacher, Shelley is now the owner and designer behind surface pattern focused design studio Motif Manor which primarily creates patterns for home décor, kitchenware, and stationery. We're very glad that Shelley's career went in a very different direction because it means she can share her gorgeous surface designs with you all!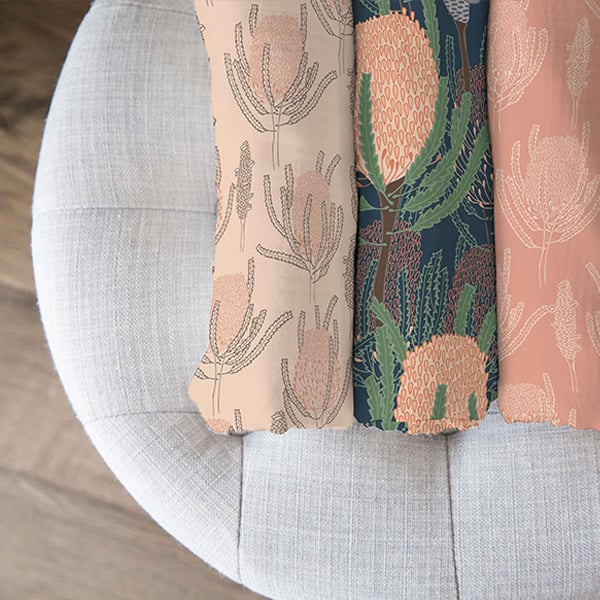 Shelley's "Australian Flora" collection is a gathering together of mini collections which are each inspired by a different native flower. The designs reflect a new and deeper appreciation of the fantastic range of unique and unusual flowers we have here in Australia. The collection features a versatile colour palette and intricately drawn motifs which are truly stunning. What's more fantastic is that the whole collection has been made available in our Fabric Shop online, meaning each of the designs can be printed onto any of our stock fabrics. Below we've shared a bit about each of the designs and the types of projects we think they'd be great for so keep reading!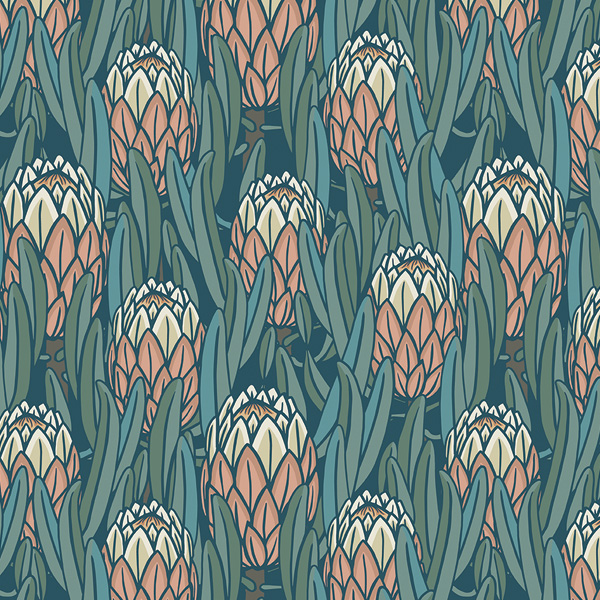 "Gum Blossom at Night" is a rich artwork which sets dancing gum blossoms against a deep, moody backdrop. The design layers lines and motifs, keeping the eye entertained.
We think "Gum Blossom Night" would be a gorgeous design for statement tableware and sleepwear.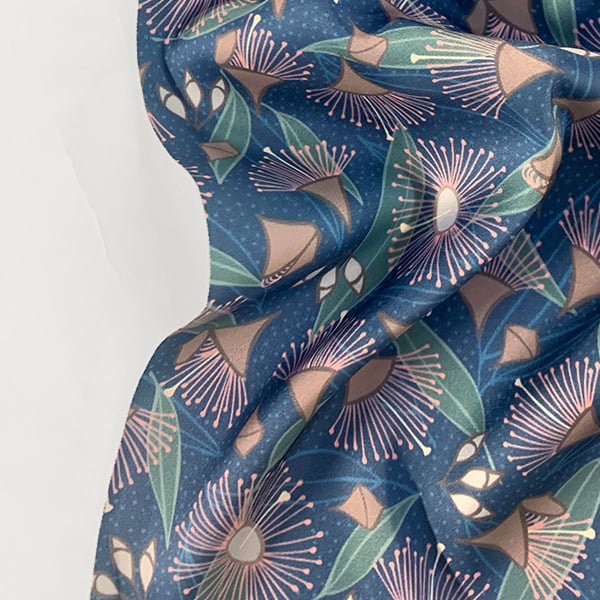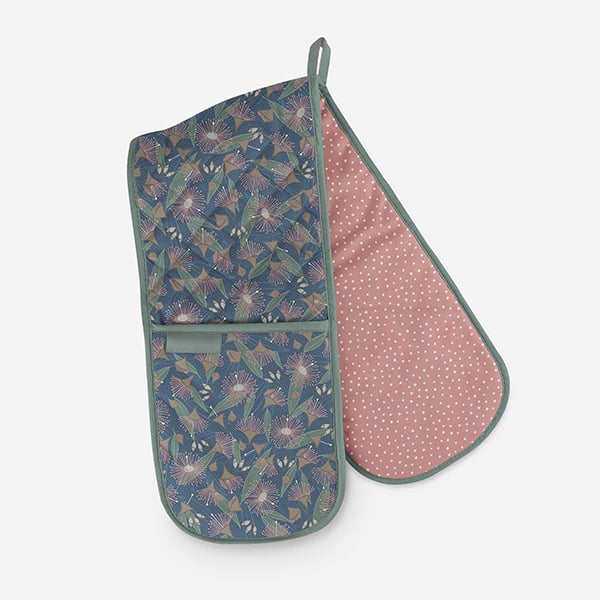 "Gum Blossom Leaves" features a timeless colour combination of petrol blue and cream reminding us that sometimes simple is best. The delicately drawn leaf motifs are perfectly scattered evoking the earthy floor of the bush.
"Gum Blossom Leaves" would be a great choice for smaller scale products such as pocket squares, bow ties and zipper pouches.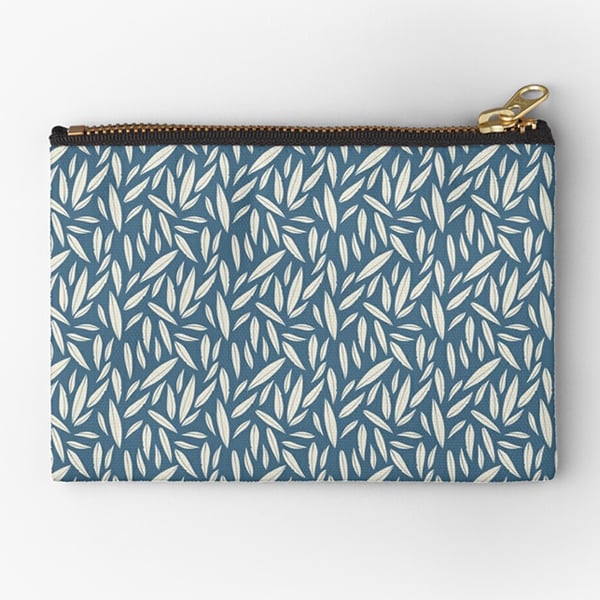 "Gum Blossom Spots" is a perfectly imperfect polka dot print pairing pale pink spots with a warm blush background. This design, along with "Gum Blossom Leaves" are perfect complimentary designs to "Gum Blossom at Night".
We would love to see "Gum Blossom Spots" used for hair ties, hair scarves and camisoles.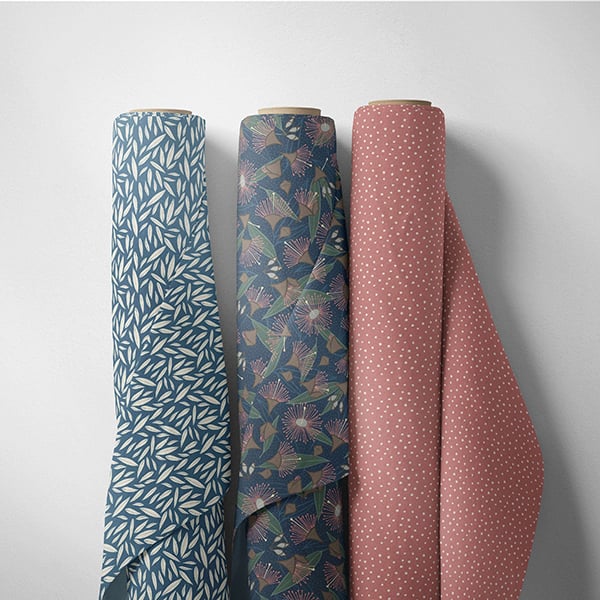 "Grevillea in Bloom" heroes the incredible grevillea flower through it's wonderfully intricate design. The floral motifs are structured through a classic ogee shape making the design feel wonderfully decadent.
"Grevillea in Bloom" is the perfect print for statement homewares!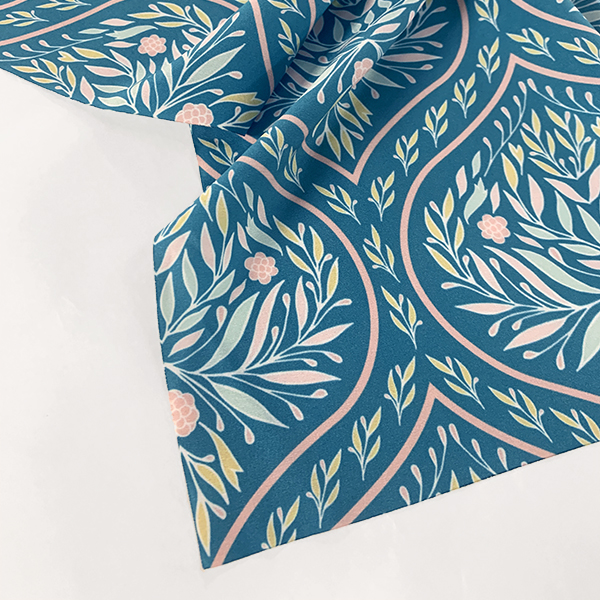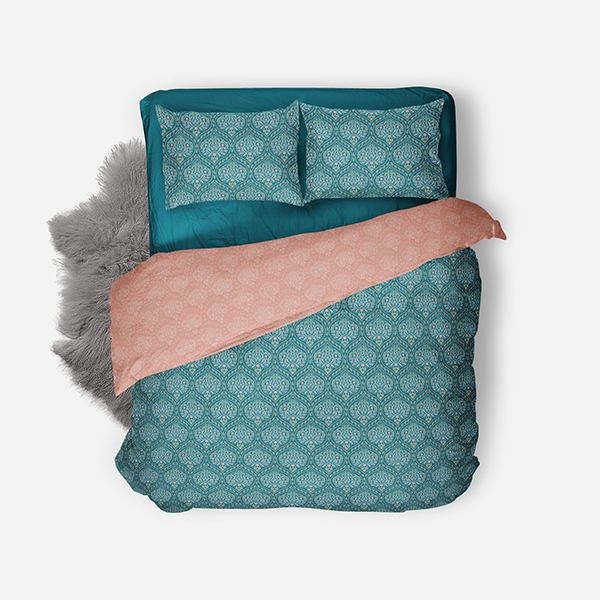 "Grevillea Ogee" is a smaller scale, monochrome iteration of "Grevillea in Bloom", making it the perfect supporting design! The artwork pairs soft coral shades with the delicately illustrated floral elements.
We think "Grevillea Ogee" would be a great choice for bedding and kitchenware.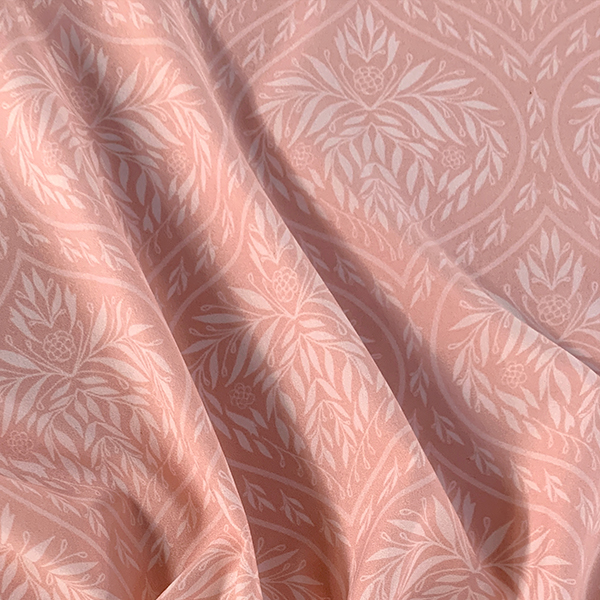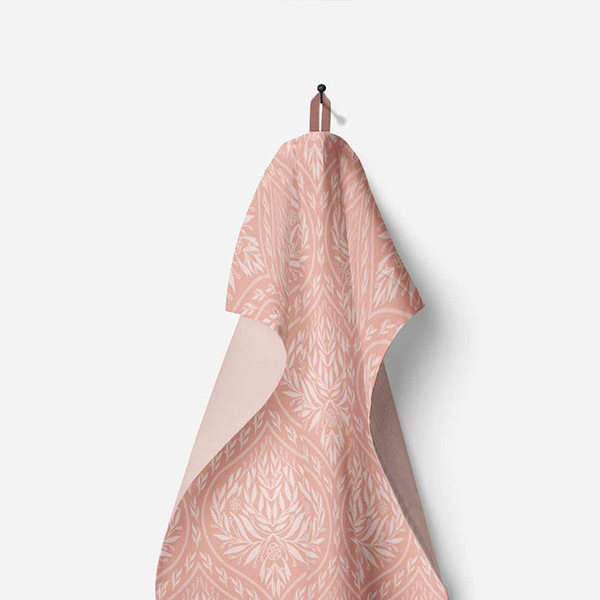 "Banksia" is a real statement print, bursting with banksia flowers recognised by their unique sawtooth leaves. The variation seen throughout the warm colour palette gives the design dimension.
"Banksia" would be a fantastic print to use for cushion covers and upholstery.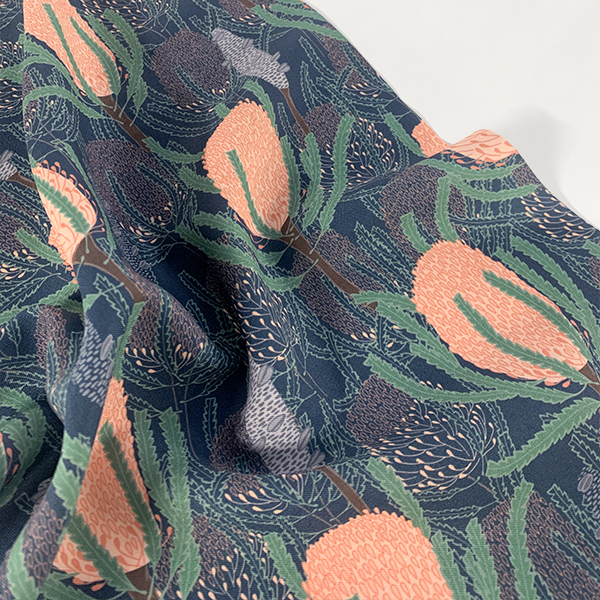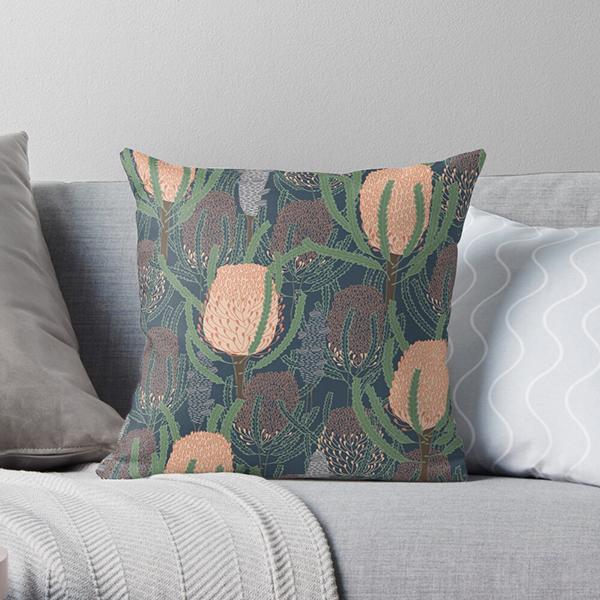 "Sunrise Banksia" features illustrated banksia flower and seed pods in the same layout, with plenty of space seen throughout allowing the elements to breathe. The design pairs soft peachy tones with a rich chocolate brown to create a really versatile print.
"Sunrise Banksia" is a great design for women's blouses and wide leg pants.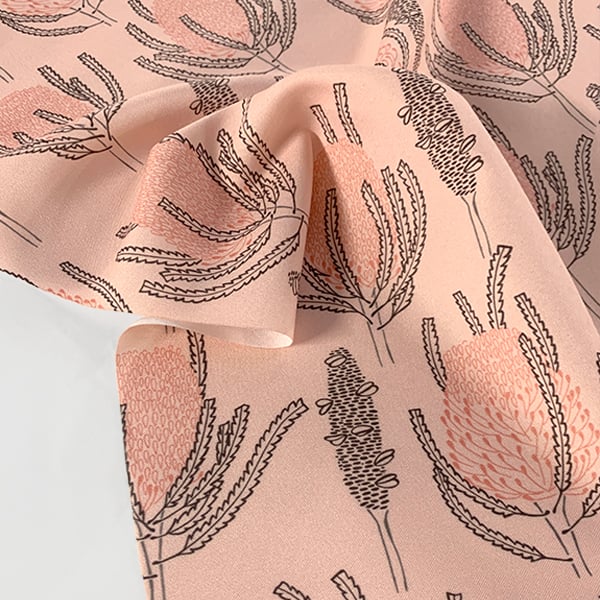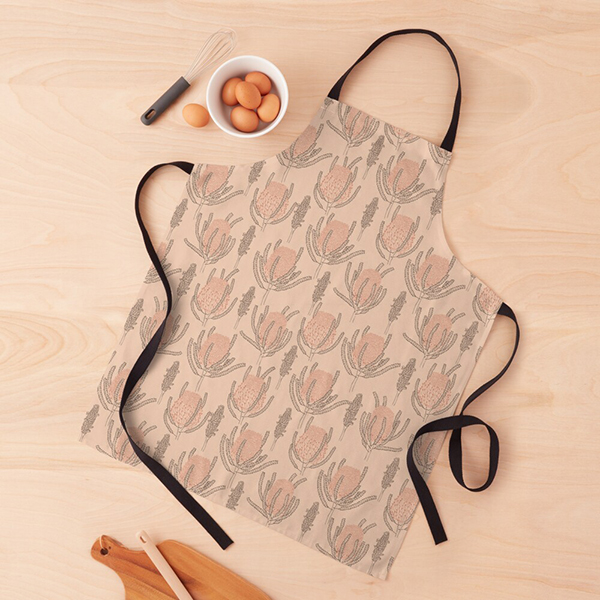 The warm and earthy colour palette of "Sunset Banksia" has us very much feeling as though we're watching the sun go down. "Sunset Banksia" along with "Sunrise Banksia" are complementary designs to the "Banksia" print.
We would love to see "Sunset Banksia" be used for accessories or swimwear!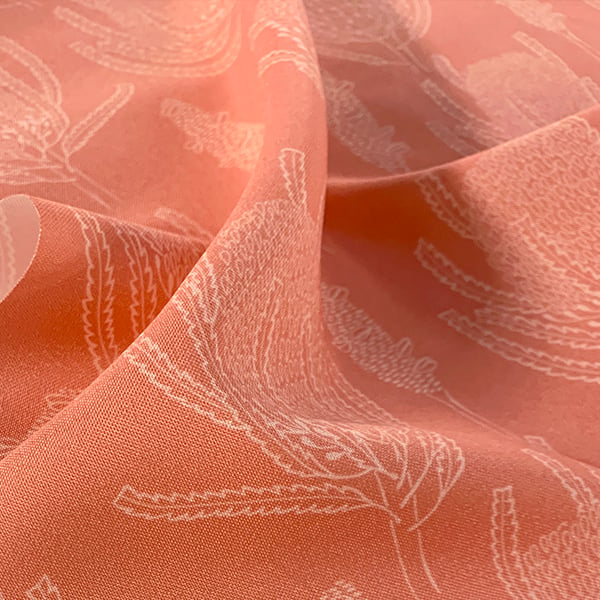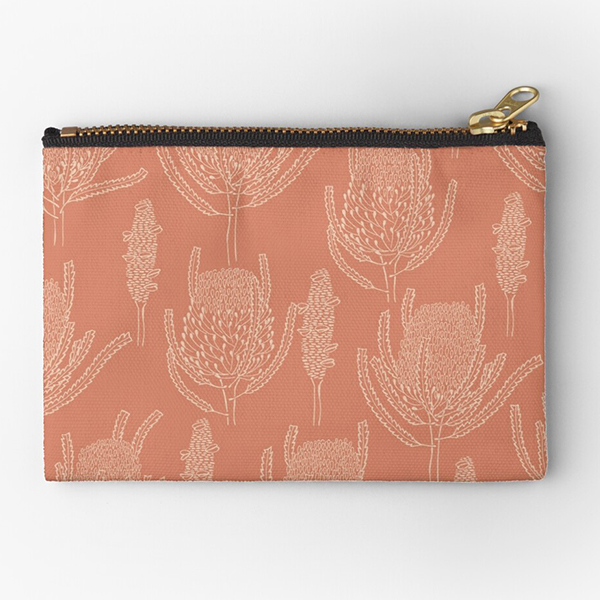 "Golden Wattle" uses teal and mustard to pay homage to the traditionally Aussie "green and gold"! The design features boldly outlined wattle branches whilst subtle echoes of the motifs can be seen layered in the background.
"Golden Wattle" would be a gorgeous choice for sarongs, tote bags and cushion covers.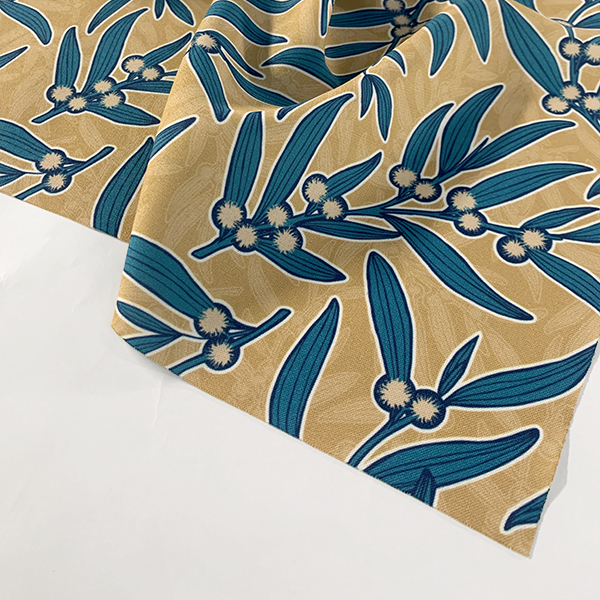 "Wattle Blossom" features delicately drawn sprigs of wattle set against a rich, teal backdrop. The artwork is a pared-back, complimentary design to "Golden Wattle".
We think "Wattle Blossom" is a wonderful design for bucket hats, swimwear, and tote bags.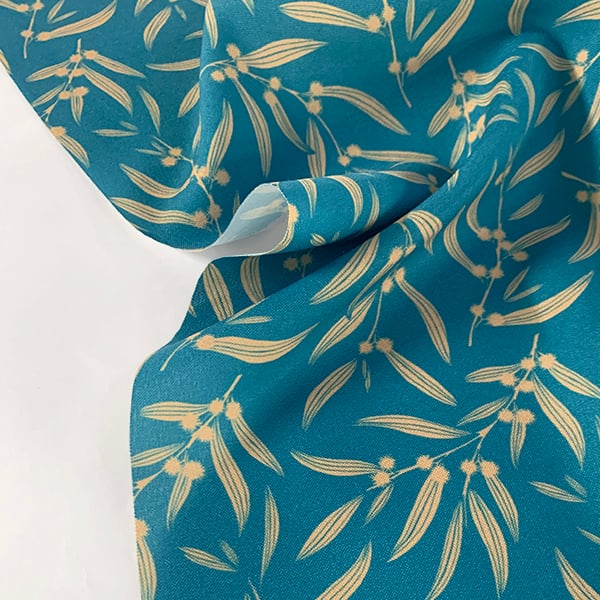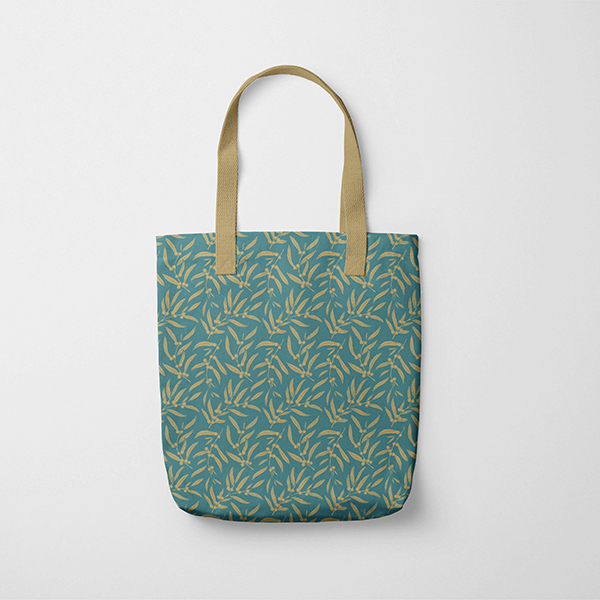 Shelley admits that "Protea" isn't inspired by a native flower, however it's definitely one we'd like to call our own. Strong, hand-drawn and layered protea flowers peek out from behind rustling leaves in this large-scale print
"Protea" is the ideal statement print for homewares which we'd love to see used for cushion covers, tableware and over the top curtains.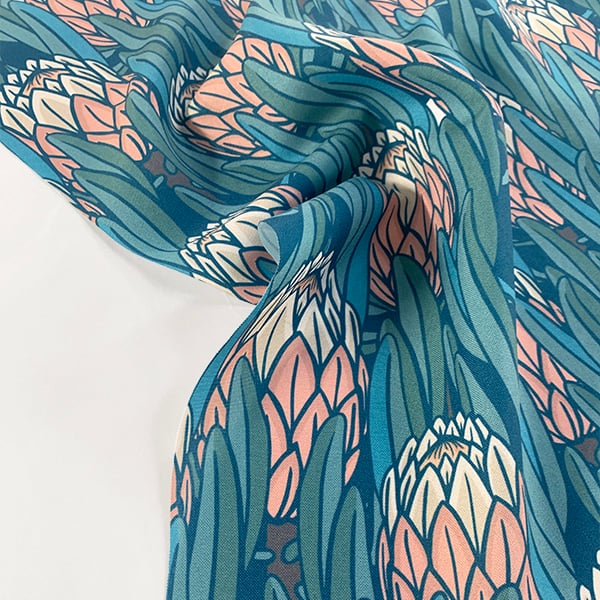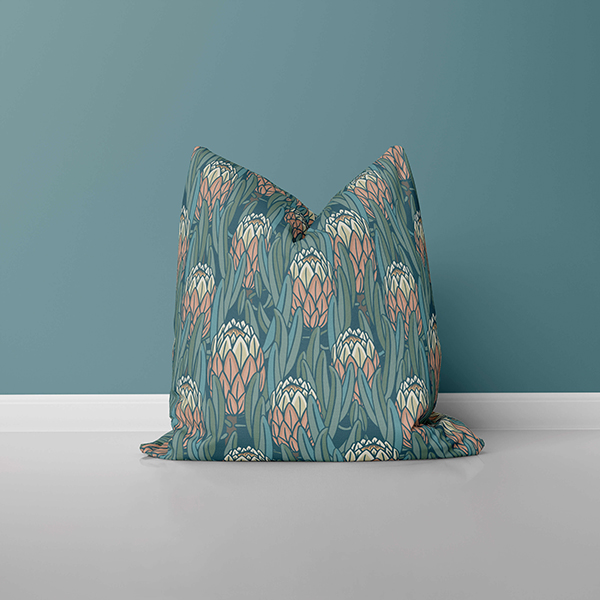 The possibilities are truly endless with Shelley's "Australian Flora" collection. Our ideas above are suggestions only and we hope they've gotten your creative wheels turning! Each of Shelley's designs can be found in our Fabric Shop online.