You asked and we delivered! After receiving plenty of enquiries over the last few years into custom printing on natural fabrics with stretch, we've recently added two new printers to our studio which has made this a possibility! We couldn't be more excited to introduce you to one of our newest additions to our stock fabric range – the NEW Ashton fabric.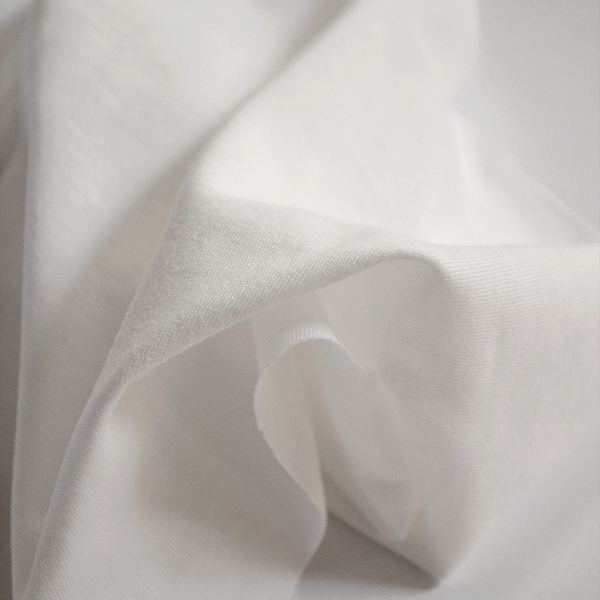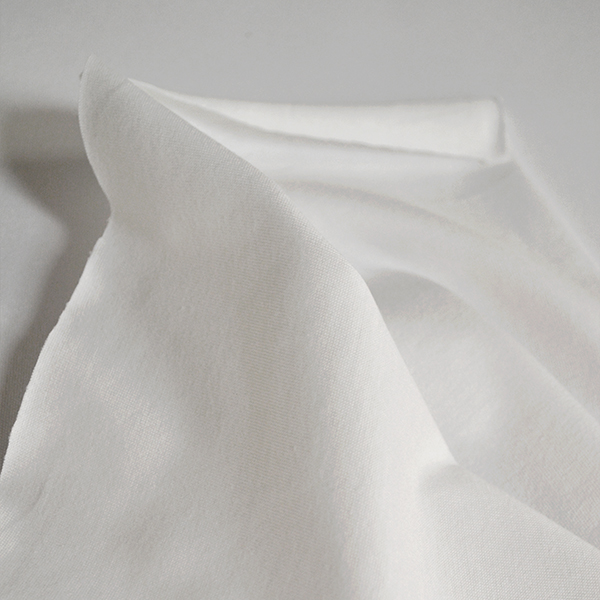 Ashton is an ultra-comfortable cotton jersey fabric which is beautifully soft to handle. The fabric is lightweight (150GSM), 100% cotton and has a maximum printable width of 150cm.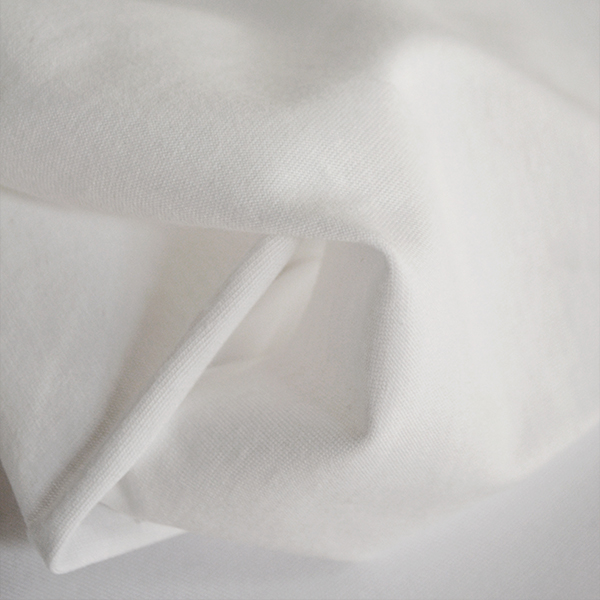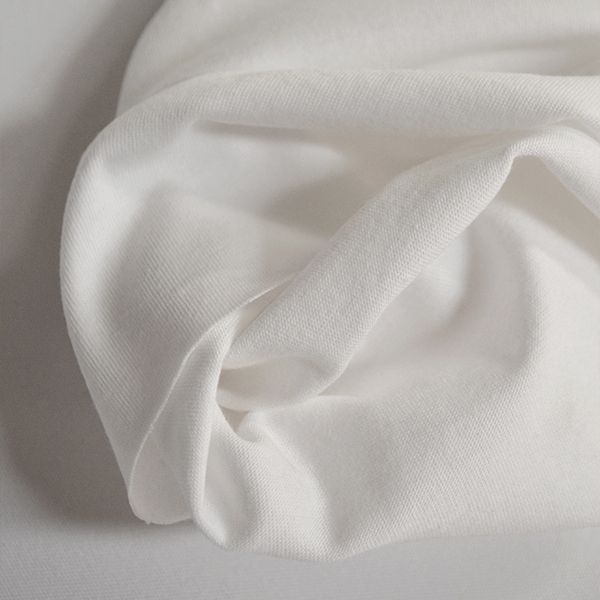 Ashton has a crisp white base colour, a smooth texture and matte surface. The fabric provides soft colour reproduction when printing. As a result, we do not recommend this fabric for designs with vibrant or deep colours. It is best chosen for designs where a more delicate, worn finish is desired.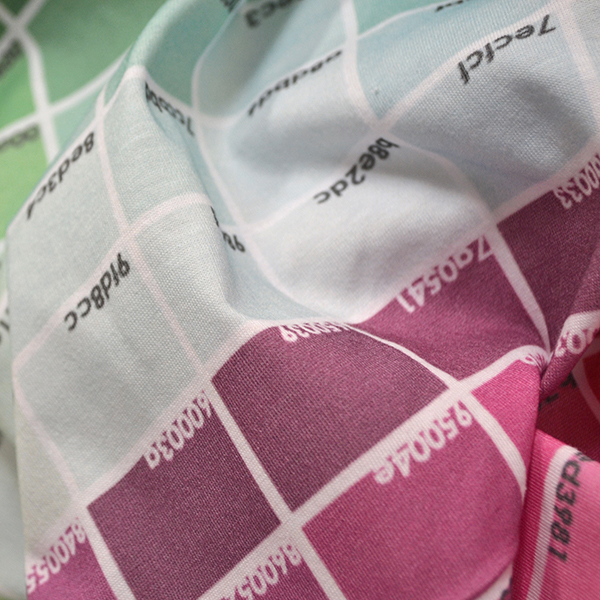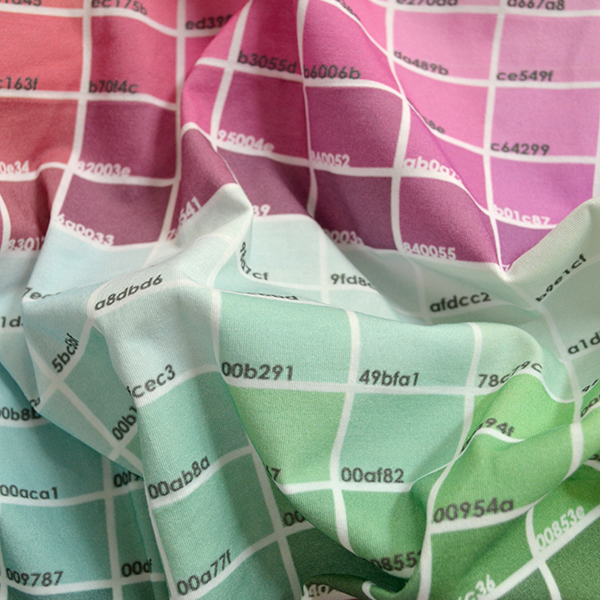 Ashton has been knitted in Australia with good stretch in the width of the fabric making it wonderfully comfortable to wear. This fabric is perfect for summer fashion, relaxed garments, baby swaddles, pyjamas, kids wear and scarves.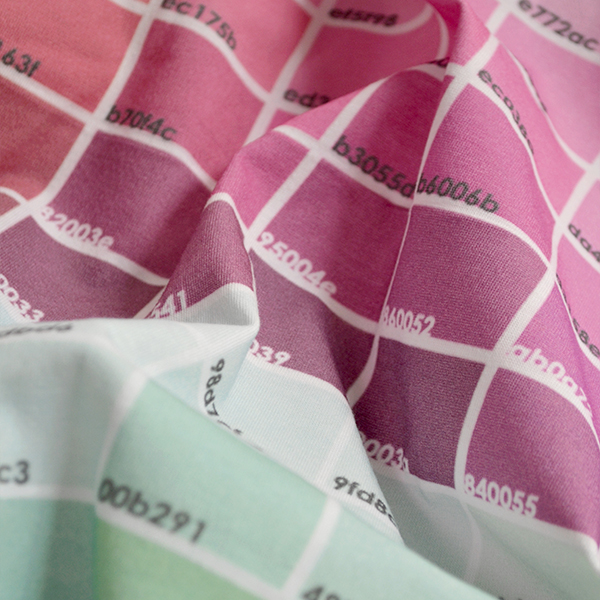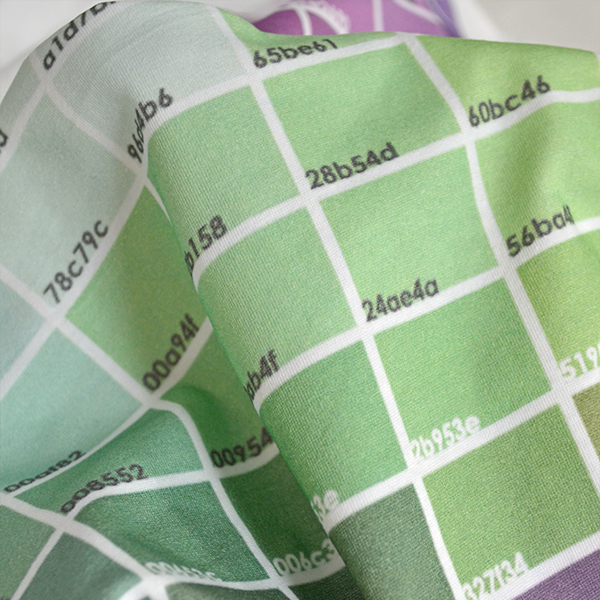 Sample swatches of the Ashton are available in our either our 'Natural Fabrics' or Super Pack' fabric sample packs which can be ordered online. Want to know if the Ashton is suitable for your next project? Get in touch – we'd love to help!