Snippets'. Chats with Creatives. Here at Digital Fabrics we love everything print, pattern and colour and we love to know what makes designers tick. This series is all about asking some fun and different questions and learning about the inspirations and ideas behind the artist and their work. We hope to inspire others by sharing snippets of these creative stories. We gave the artists and designers featured a varied list of questions to choose from so we will learn something new from everyone involved, should be fun!
Today on Snippet's we are talking to Dawn Tan. Melbourne based artist, soap maker and teacher who's colourful work is inspired by travel and grocery shopping among other things..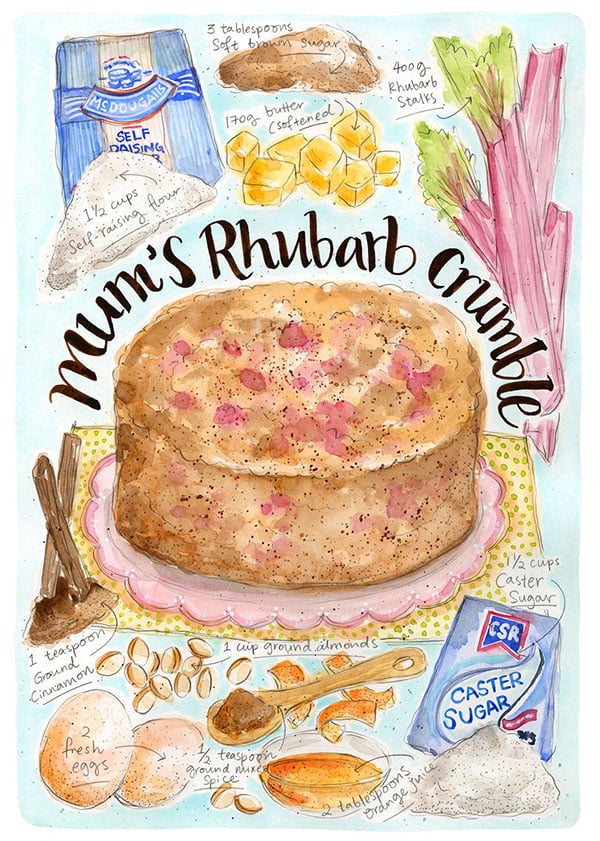 Tell us a bit about yourself and what your creative practice is, how and when you began:
Hello! My name is Dawn Tan and I'm an artist, soap maker and teacher! As a young child, I've always loved art and knew I wanted to pursue and art career. I guess being terrible at everything else apart from art, helped me discover that being creative was my thing. Hah! I discovered teaching many moons ago, while doing research for a children's book I was creating and I ended up falling in love with it! To me, being able to teach and share my love for art – that's simply the best so I just keep doing what I do! Our world needs more art so the more people share, the merrier!
Which five words best describe you? Funny, dreamy, kiddy, happy and hmmm.. CLUMSY! (The kids often have to catch my flying paintbrushes!)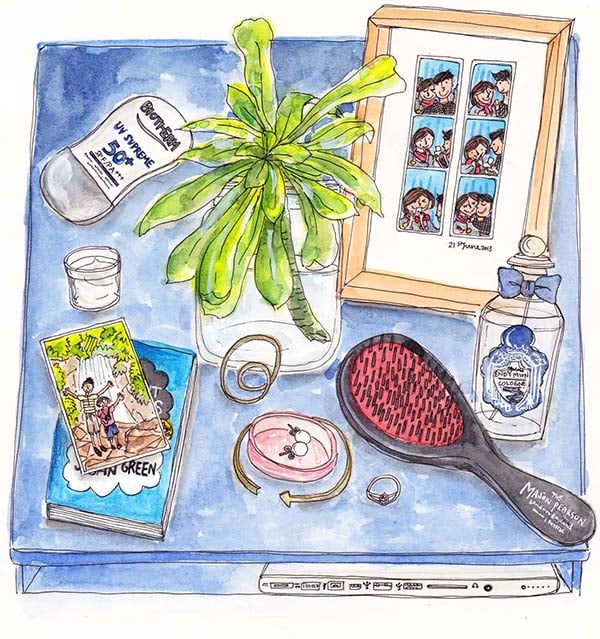 If you could spend a day in another artist's studio shoes who would that artist be?
No doubt, Quentin Blake. He's my number one art hero and I absolutely LOVE the way he paints and creates. If I could watch him on you tube all day, I could definitely use a visit to his studio!
In another life what natural talent would you wish for?
To fly! Although I must say, I'm pretty scared of heights. Actually no. Scrap that. I'd love to be able to blink my eyes and teleport. I looooove traveling but hate the flying part. I get all anxious like a headless chook. So to be able to teleport (for free!) – that'd be super awesome. This way, I can go visit whatever place on earth I'd wish to go and I can get so much more inspiration.
City/Town/Village where you currently reside:
Sunny Yarraville in Melbourne.
Favourite spot for a bite:
Corner store, Goje for the best, healthy yoghurts!
Secret Inspirational spot:
Pompello – My local green grocer. Haha! It's a tiny little spot but it's such a happy place for me. I find so much of my inspiration through grocery shopping.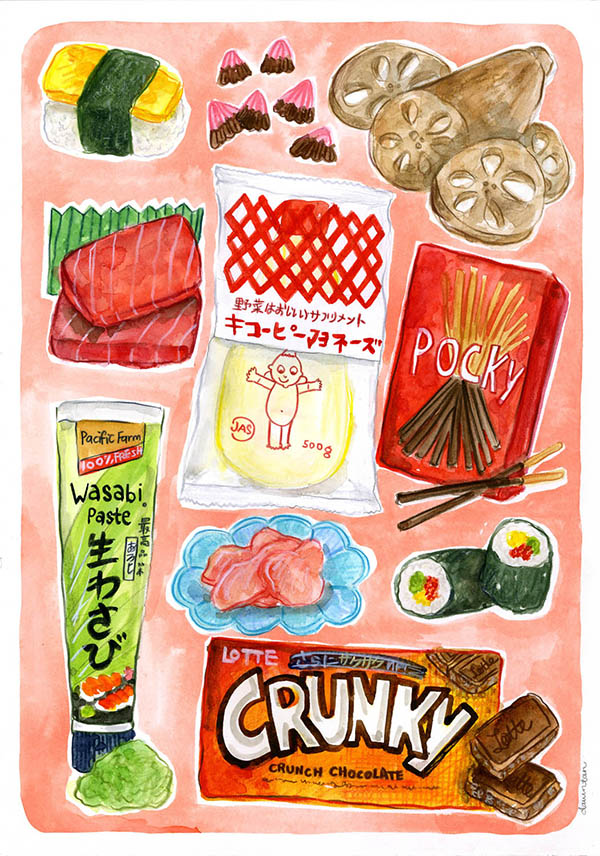 You can follow what Dawn is upto: Website, Instagram, Facebook