Snippets'. Chats with Creatives. Here at Digital Fabrics we love everything print, pattern and colour and we love to know what makes designers tick. This series is all about asking some fun and different questions and learning about the inspirations and ideas behind the artist and their work. We hope to inspire others by sharing snippets of these creative stories. We gave the artists and designers featured a varied list of questions to choose from so we will learn something new from everyone involved, should be fun!
Today on Snippet's we are talking to Lauren Bower from Lauren Skye Studio, a Textiles and homewares brand making unique cushions featuring original artwork ideal to brighten up your home and garden.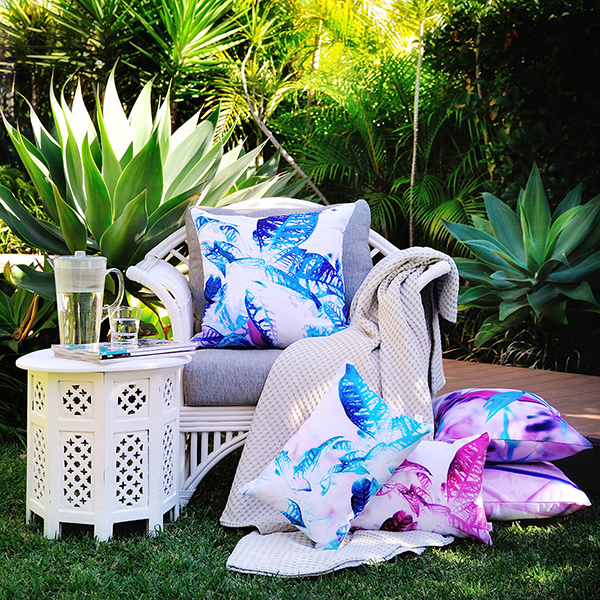 The Snippety Snips:
Tell us a bit about yourself and what your creative practice is, how and when you began: 
Lauren Skye Studio is a handmade textile homewares brand creating both indoor and outdoor cushions as well as personalised name cushions.
From around the age of 7 I knew I wanted to be a fashion designer. It was all I was ever interested in and would spend hours cutting pictures from magazines (I bought my first issue of Vogue when I was 12) to make endless collages. I studied Fashion Design at TAFE and then started working as a Design Assistant and ultimately a Fashion Designer for various brands for about 10 years. After leaving fashion to start and raise a family, I desperately missed working with fabrics and colours so I started buying fabrics and making cushions (a task perfectly timed to a babies nap!). It didn't feel authentic enough to be using a fabric that someone else had designed so drawing on my skills acquired during my years in fashion, I started creating my own fabric designs and quickly found that it is my favourite thing ever! I feel so fortunate to live in a time where digital fabric printing has made textile design so accessible for small businesses. Even during my fashion years it was outrageously expensive to have an artwork made, get a screen cut and get a strike-off printed.
Which part of the creative process is your favourite and why?
I live for design, particularly the search for inspiration. I love starting from nothing and just allowing my eye to be led and tell me where I should be. If inspiration is not coming then it is not the right time. I never force it.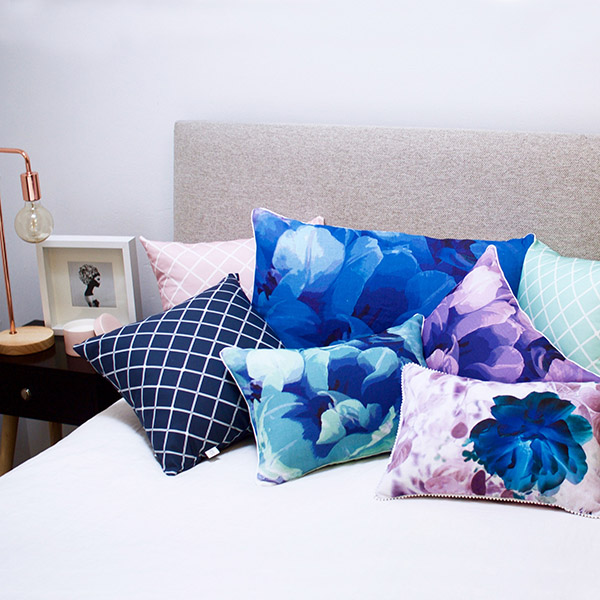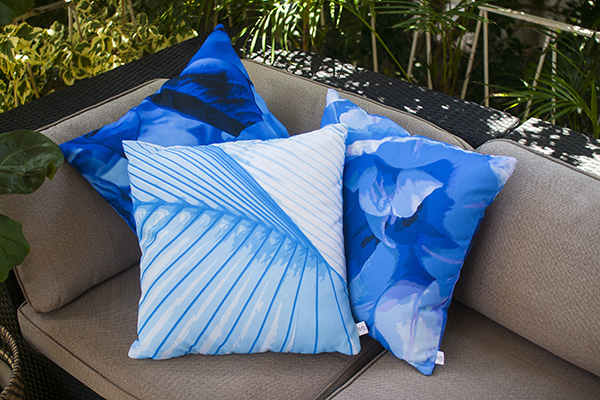 Which five words best describe you?
Determined, thoughtful, conscientious, friendly, chaotic.
How would you describe your work, and what influences your style?
I would describe it as unique and colourful. I think my biggest influence is my years in fashion. To counteract the things I didn't like about fashion design, particularly the copycat aspect, I am purposefully different to other designers. I don't follow trends and will go out of my way to ensure my work is unique. Also colour, I am always inspired by colour.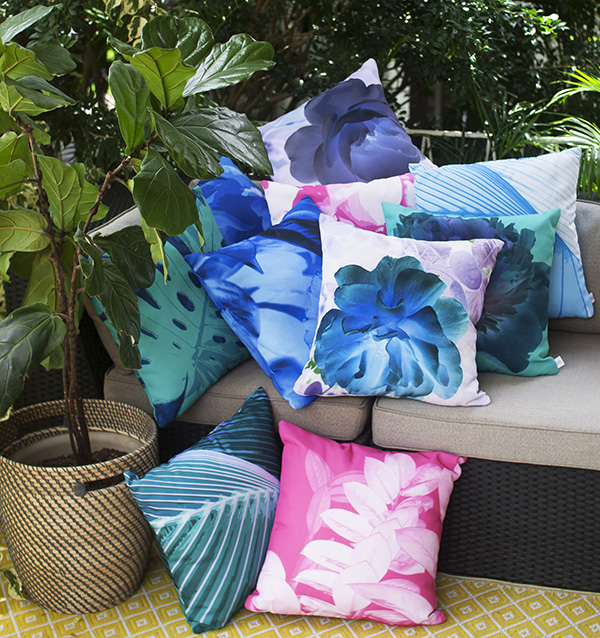 What does a typical day look like for you? I have one child in school and one at pre-school three days a week, so the juggle is a little crazy right now. My three days with no kids have to be efficiently managed. From the minute I get home from drop-off to the very last minute I have to leave to pick them up I am like a woman possessed. Sometimes I'm enjoying my work so much I forget to eat! Then when the kids are home I spend time with them doing homework and just hanging out. After they are both in bed I start working again until late. Weekends are spent either selling at the local markets, or trying to juggle work and family time. It sounds terrible but I love it really!
If you could only use one colour in your work what would it be?
I'm drawn to pink always, and I have a sneaking suspicion it has something to do with having two sons!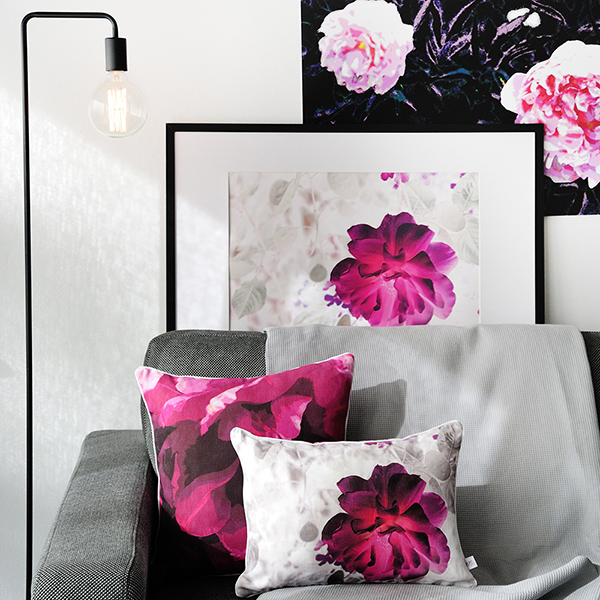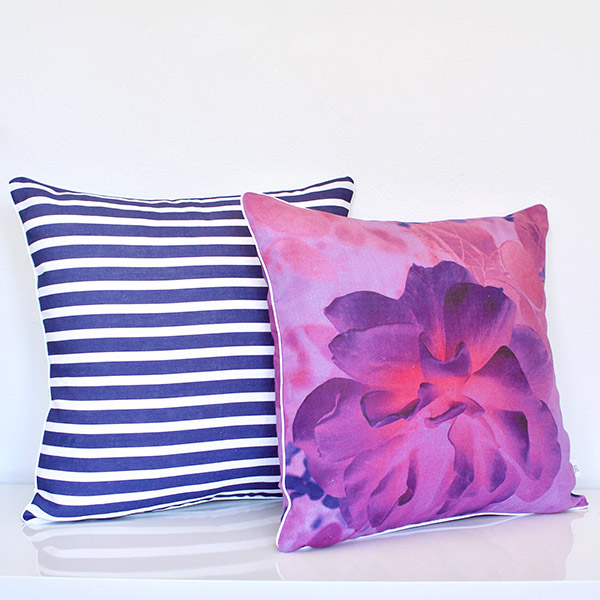 Love your Locals:                                       
City/Town/Village where you currently reside:
Roseville NSW
Favourite spot for a bite:
Salt Pepper Nutmeg or Sous le Soleil, both at Roseville
Secret Inspirational spot:
Swain Gardens, Killara. It is almost literally a secret garden.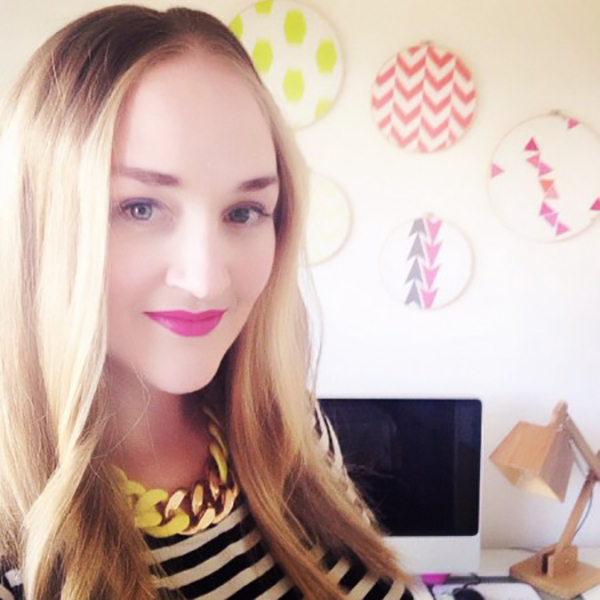 You can follow what Lauren is upto here: Website, Instagram, Facebook