Snippets'. Chats with Creatives. Here at Digital Fabrics we love everything print, pattern and colour and we love to know what makes designers tick. This series is all about asking some fun and different questions and learning about the inspirations and ideas behind the artist and their work. We hope to inspire others by sharing snippets of these creative stories. We gave the artists and designers featured a varied list of questions to choose from so we will learn something new from everyone involved, should be fun!
Today on Snippet's we are talking to Margot Warre from Margot Design, a Sydney based Textile artist and designer with a passion for supporting Local and Ethical Production.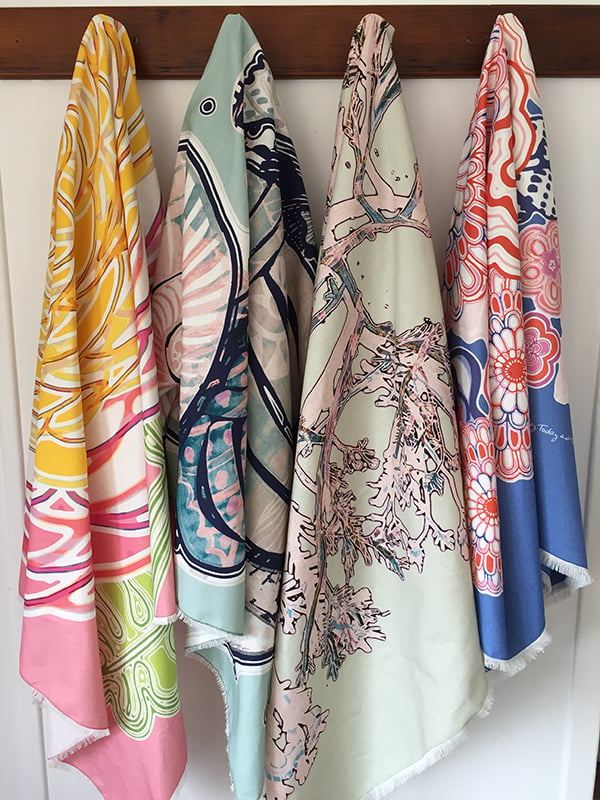 Tell us a bit about yourself and what your creative practice is, how and when you began:
Creative practice for me is all about telling a story through my designs. That story will be carried all the way through the complete integrity of the design – where the designs are printed, finishing style and packaging.
I want to tell stories about the city I love. When I first started designing it was all about the trends in NY, London etc which didn't resonate with me. I felt that my country and city is so unique that we didn't have to look to others for inspiration it is all around us. Inspiration and stories such as uniqueness of Sydney summer, the beach on a winters day and more recently the beautiful Art Deco buildings all over Sydney.
After I have the realised the story – I start researching images, sketching, painting patterns sometimes in gauche, water colour, texta, collecting scraps of fabrics, paper – a real mixture of process, never are two collections developed the same way.
The sketches are scanned and then played with in illustrator and photoshop to create the designs digitally. I started designing my own range of textiles after years of designing for some of the industry leaders, such as Warwick Fabrics. I moved back to Sydney after living in Melbourne and began my own ranges.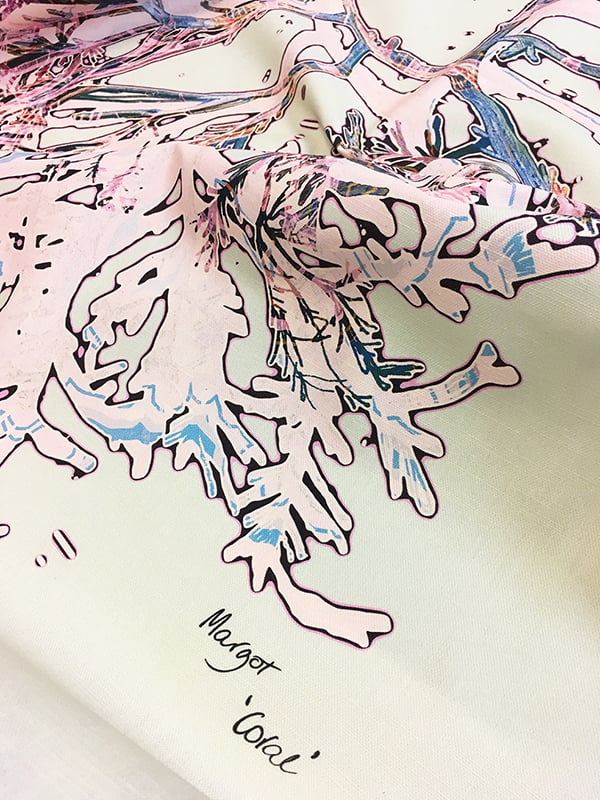 Which part of the creative process is your favourite and why?
Putting a concept / mood boards together, sourcing images that communicate your idea and colour palette. I could look for images for hours.
Which five words best describe you?
I have been told and don't disagree: Energetic, Fun, Personable.
How would you describe your work, and what influences your style?
It has a very distinctive style, it not pretty style but handsome and I would hope reflects how we live in Australia.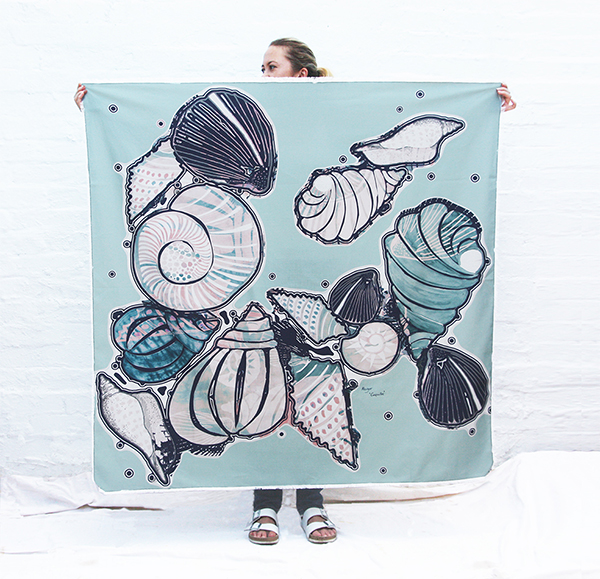 What does a typical day look like for you?
I am up early and generally do most of my work after a morning workout before heading to my "day" job.
What would your dream creative project look like?
I would love to work on a full collection of prints, weaves, knits, embroideries all made here in Australia and then work with an amazing photographer to shoot the collection.
Which other Australian designers, artists or creative people are you enjoying at the moment?
Loving what the Mirador team are doing with their textiles and knits
What has been your proudest achievement to date, creative or otherwise?
That changes, I had so many amazing moments working with Mokum and Warwick, travelling to international mills and textile trade fairs. But I do get a huge buzz when someone buys one of my designs.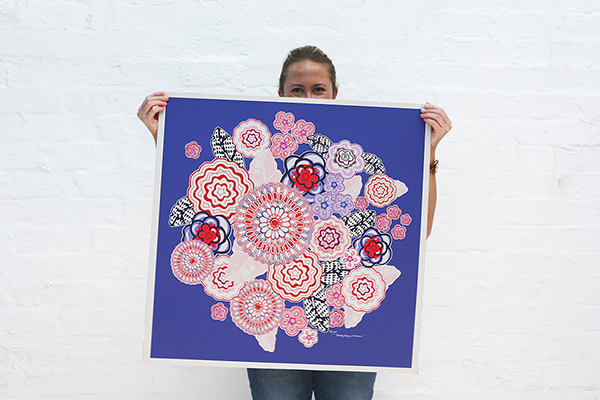 If you could spend a day in another artist's studio shoes who would that artist be?
Ahhhh that is SO hard – Sonia Dealunay
In another life what natural talent would you wish for?
I would love to be a dancer….. Another way of using my energy and being creative
If you could only use one colour in your work what would it be?
PINK! And all is shades.
Love your Locals:

City/Town/Village where you currently reside:
Sydney
Favourite spot for a bite:
Love Supreme, Oxford Street
Secret Inspirational spot:
Swims at Bronte pool on a winters day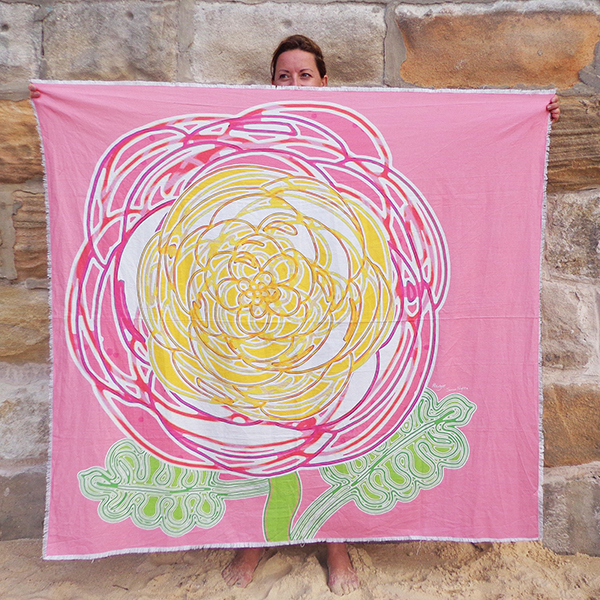 You can follow what Margot is upto: Website, Instagram, Facebook