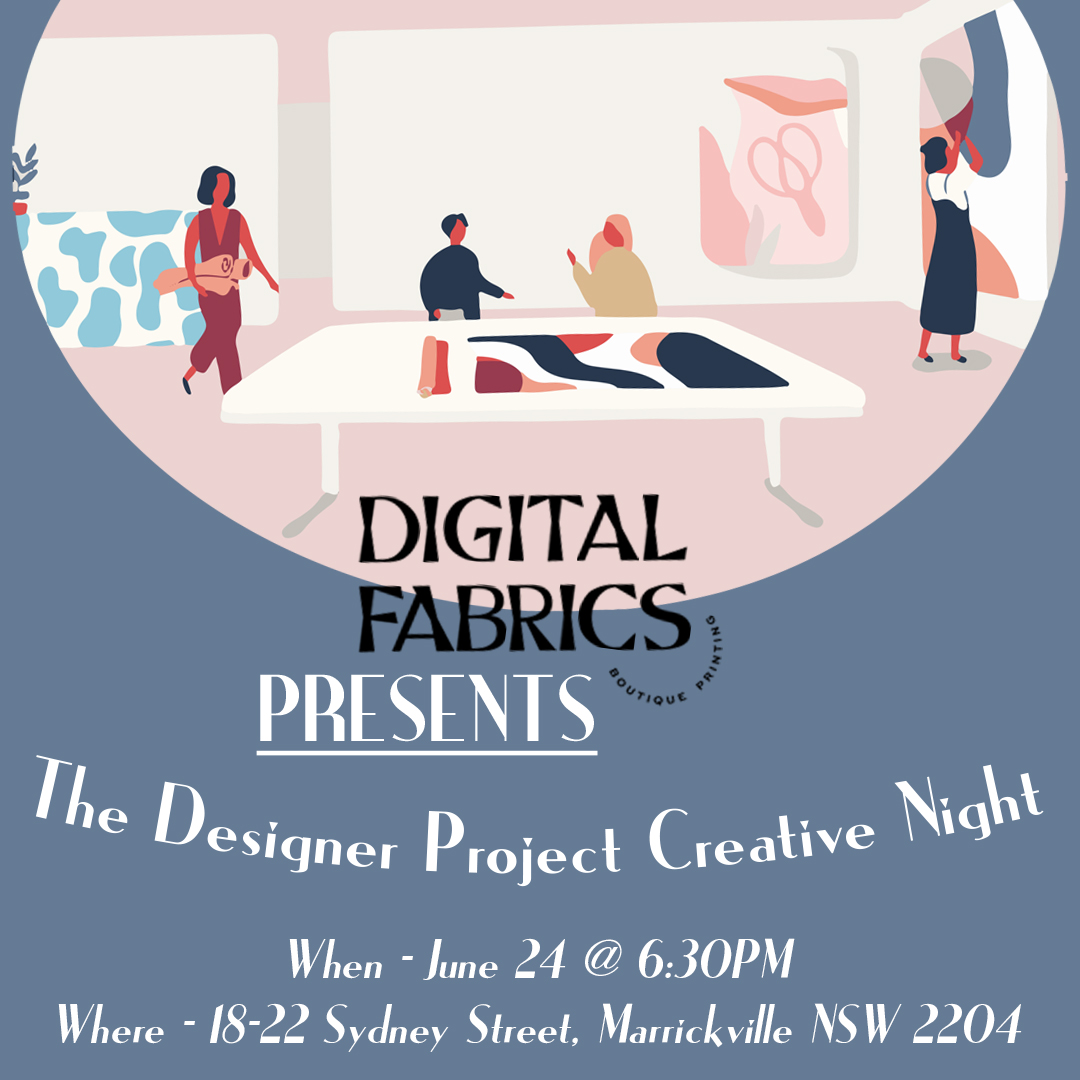 JOIN US FOR A CREATIVE NIGHT TO CELEBRATE FABRIC PRINTS AND PATTERNS!
If you are like us who love fabrics, prints, fashion, creative design, art, DIY, and craft, join us for a creative night to celebrate fabric prints and patterns! On Friday 24th June, Digital Fabrics will be hosting our first ever Exhibition!
This exhibition will be in support of The Designer Project to celebrate all the designers we work with through this creative initiative as well as to demonstrate what we do at Digital Fabrics. On a daily basis, we are in touch with so many amazing people who have enough talent, passion, and ideas to cover the whole world in prints and patterns and this event is to celebrate them and all about fabric design and printing.
It's been something we've been working on for a while and we're overjoyed to be able to finally open up such an amazing event for you all. ​ We will be having a live "Design transfer to fabric" demonstration, a gallery display of fabric prints by The Designer Project designers, fabric headers flip-through station, a "Creative Opportunities" custom products display, complimentary drinks, photos, DJ, and lots more fun. Come with your family and friends! Register your interest in the form below!
Digital Fabrics Exhibition Opening Night
Friday, June 24th. 2022
18-22 Sydney Street, Marrickville
6.30 pm to 10 pm
——————————————–
Digital Fabrics Exhibition – by appointment
18-22 Sydney Street, Marrickville
Saturday, June 25th 10 am to 2 pm
Sunday, June 26th 10 am to 2 pm
Monday, June 27th 10 am to 3 pm
Tuesday, June 28th 10 am to 3 pm
——————————————–
HEALTH & SAFETY
Please note, that due to potential exposure to Covid19 at the event, we may require the full name, email addresses, and phone numbers of each person attending the event.