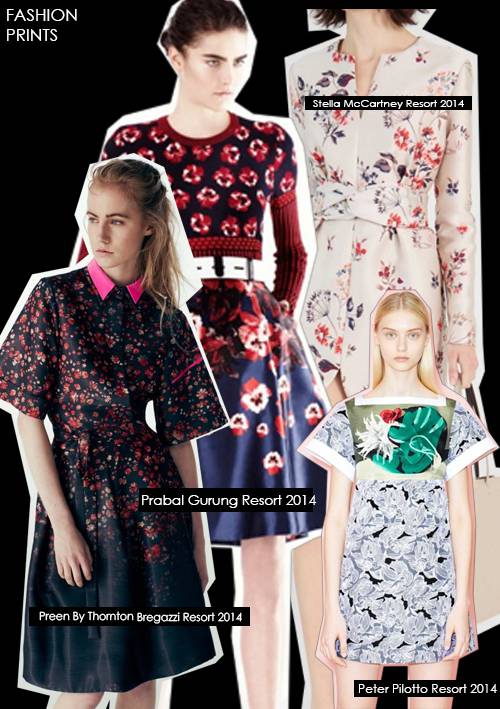 Fashion prints refer to the printed designs on fabrics specifically for the fashion market. Whether it is a Haute Couture label in Paris or a small local designer at the markets in Byron Bay, almost every clothing designer will incorporate a fashion print within their collections from season to season.
Just like the ever changing landscape of fashion design styles, so too do fashion prints follow trends in style and subject matter. Even a simple printed stripe or spot pattern is following a trend on colour, size and location on the finished garment.
Fashion prints are becoming an increasingly utilised tool in a fashion designer's tool kit. We live in a hyper-visual world, where images of fashion parades stream the internet just as instantaneous as they happen. The increasing need to have a positive impact on sales delivers an exciting and diverse fashion print market. The inspiration for these fashion prints come from as varied a source as the combinations of things to search for on the internet.
Fashion prints find their way onto fabric in a multitude of ways, in combination and alone. Fashion printing techniques include screen printing, rotary printing, burnout, sublimation and are not limited to embellishments such as flocking and foiling. Printing can be applied with inks or dyes and can be found on almost all fibre types and constructions in one form or another.
Designing a fashion print takes consideration not only of trends and seasons, but also the type of garment it will be used in as well as the target market of the fashion label. Developing the seamless repeating pattern can be tricky but also highly rewarding seeing the final product on the body.
At Digital Fabrics, we can assist you with your fashion print selection and development for you next seasonal range. Please ask us for more information on the types of fashion prints we have on offer for you to purchase, as well as the digital design services you can employ to get you fashion prints looking great!