Been looking for a new textile design for an upcoming project? We strongly recommend checking out the latest and very fabulous "From the Garden" fabric designs which have just been added to our 'Fabric Shop' online, catering to both fashion and homewares applications. These divine new prints are by Sydney-based designer Crystal Kruger who is the creative force behind the textile and surface design focused Skye St. Studio. Crystal is also our second contributing artist to The Designer Project and we are so excited to share her work and process with you! Crystal's designs are often inspired by travel and adventures, however, her latest collection celebrates the comfort and joy of having a backyard garden, a quaint courtyard or even a favourite local park. The 'From the Garden' is available from our 'Fabric Shop' online and features a range of prints which are both nostalgic and contemporary. Keep reading to find out more about each hand-painted design and the types of products and garments we think they'll be perfect for!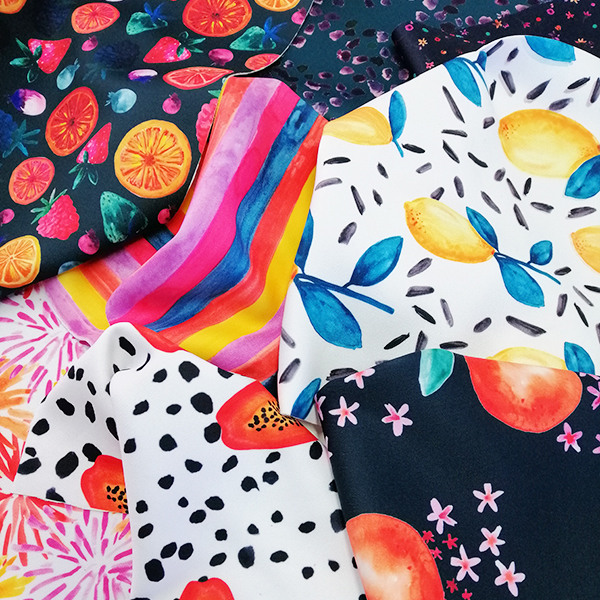 'Clementine Rose' fabric designs perfectly captures the beauty of the humble clementine and pairs deliciously warm orange and pink tones with a deep teal background. 'Clementine Rose' features beautifully undulating watercolour textures arranged in a mid-scale design.
This design would be a fantastic choice for a statement upholstery project.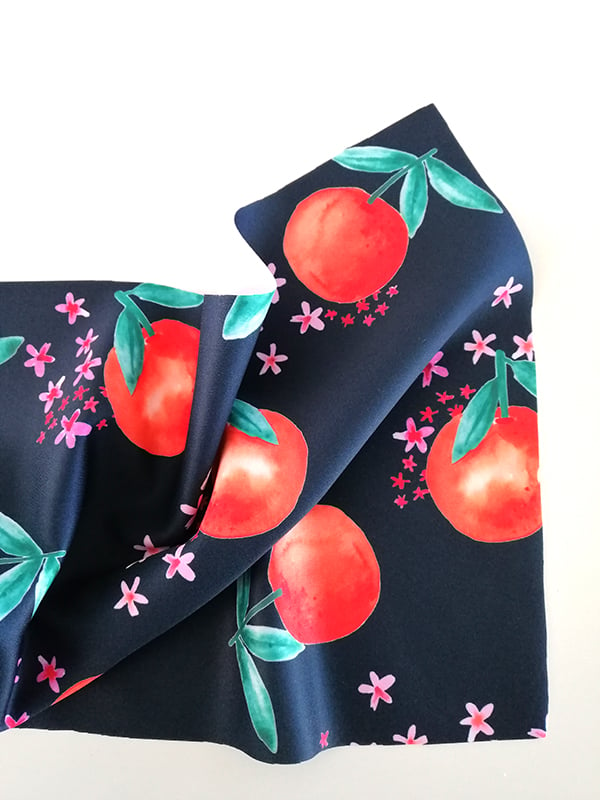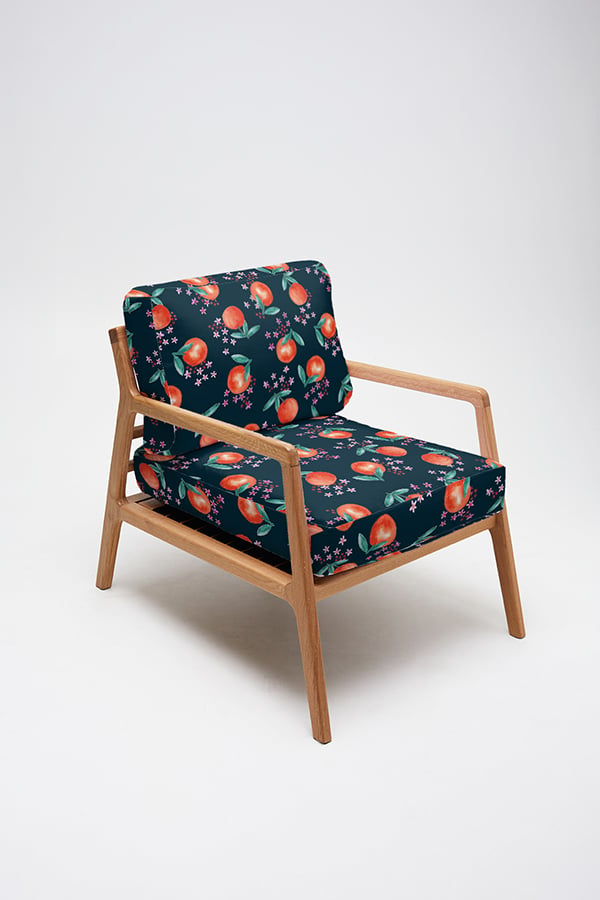 'Summer Dahlias' print is absolutely bursting with energy and reminds us of long summer days spent in the backyard under the hot Australian sun. A riot of colour and joy, this mid-scale design is the perfect choice for statement fashion applications.
This design is simply begging to be the hero of a gorgeous summer shirt-dress.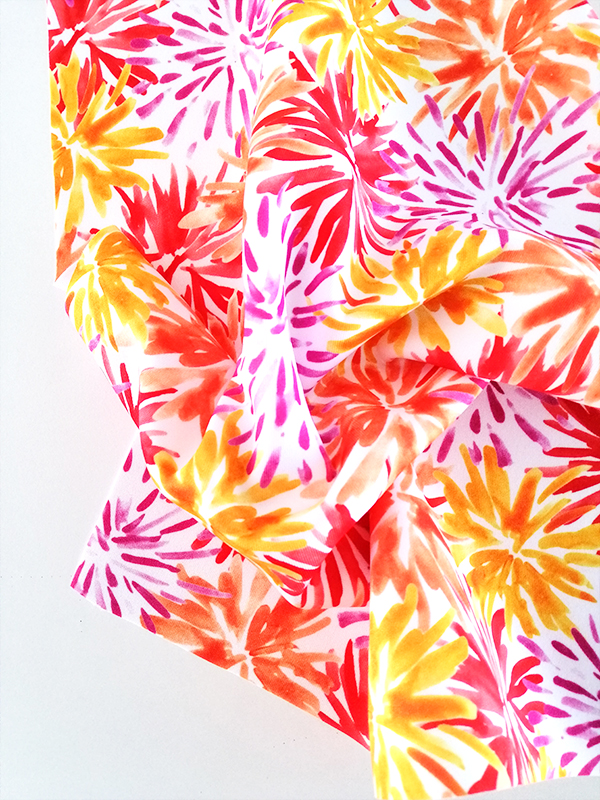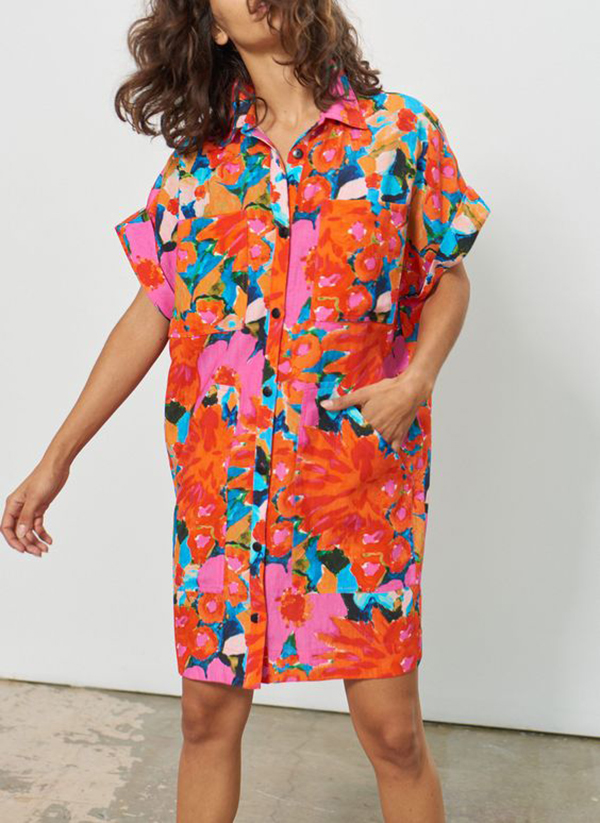 'Pebbles' features delicately painted stone motifs and is inspired by the crunchy gravel driveways from Crystal's childhood. This small-scale design features an understated colour palette making it versatile for home fashion and homewares.
'Pebbles' would be the perfect print for a pair for leggings.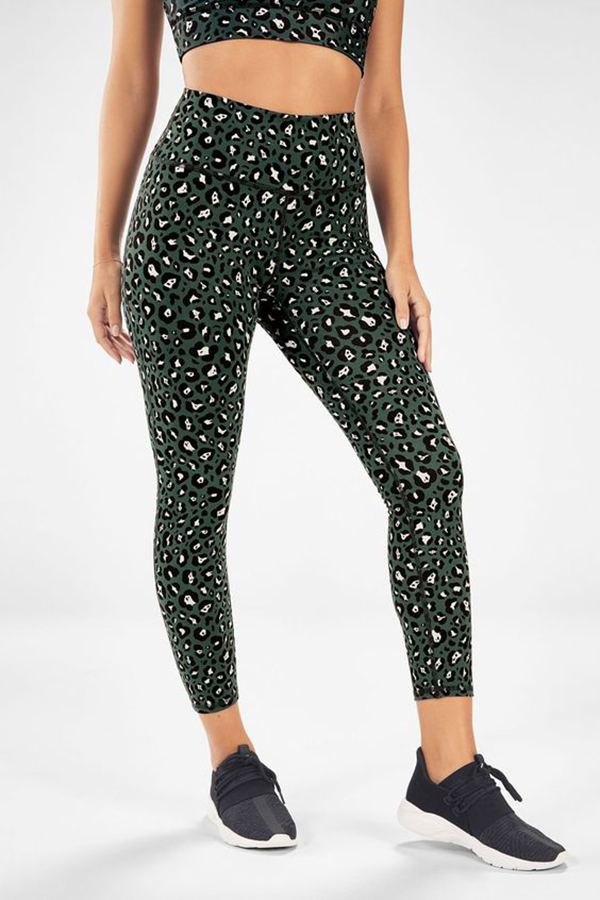 'Papaya Spots' fabric is a bold graphic print inspired by Crystal's childhood memories of summer afternoons in Queensland eating tropical fruits. The mid-scale design features a wonderfully crisp colour palette where the vermillion motifs really pop.
We're seeing this design as the perfect choice for a statement dress.
'Inky Botanical Ditsy' celebrates classic ditsy florals and features a warm autumnal colour palette. This small-scale print is a fantastic choice for fashion garments and accessories.
'Inky Botanical Ditsy' would be a great choice for a really pretty and easy to wear wrap-dress.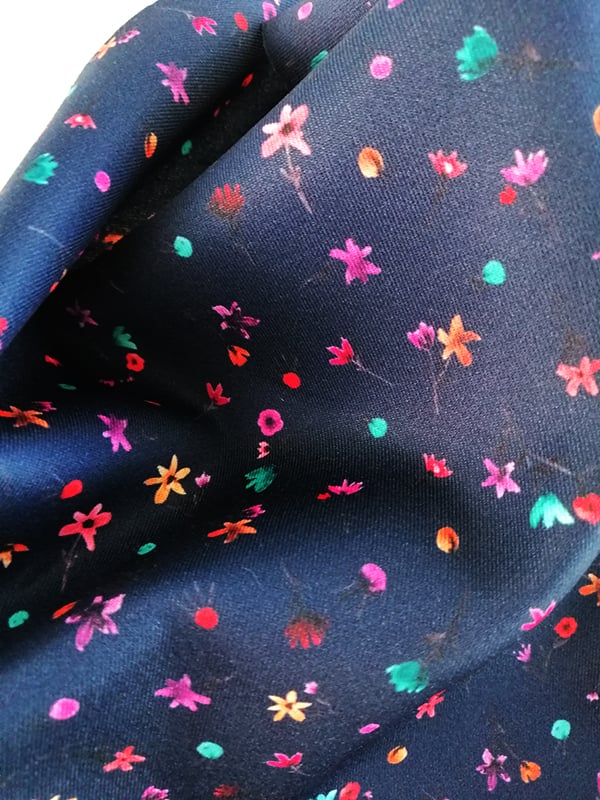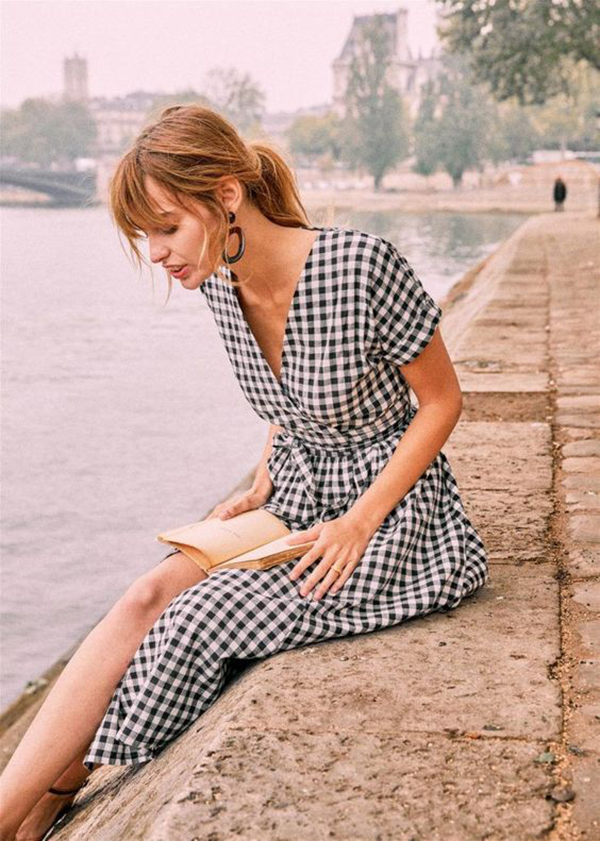 'Fruitti Tutti Blood Orange' is reminiscent of retro outdoor furniture and has been reimagined as this beautifully versatile print. A modern twist on the classic stripe! This relaxed stripe design has been hand-painted and would work well both on it's own or used as a coordinate.
We think a skirt with pockets is the perfect application for this gorgeous print!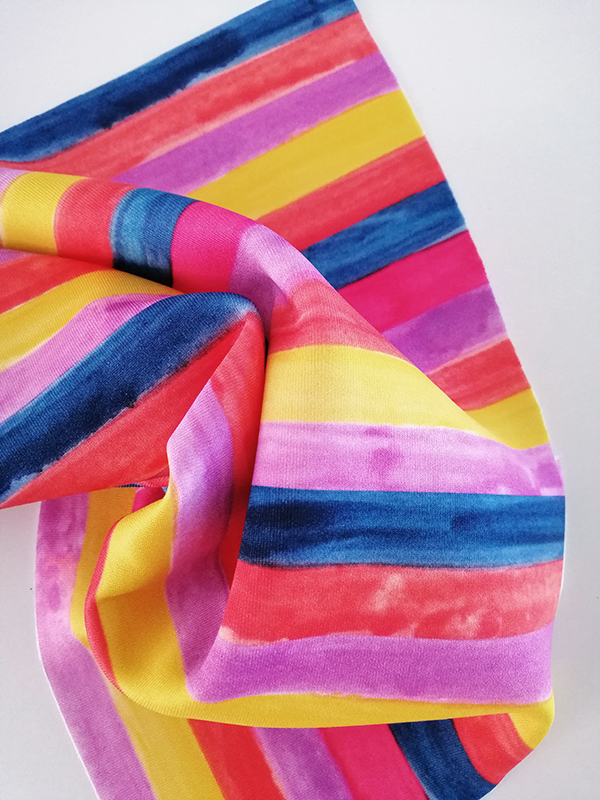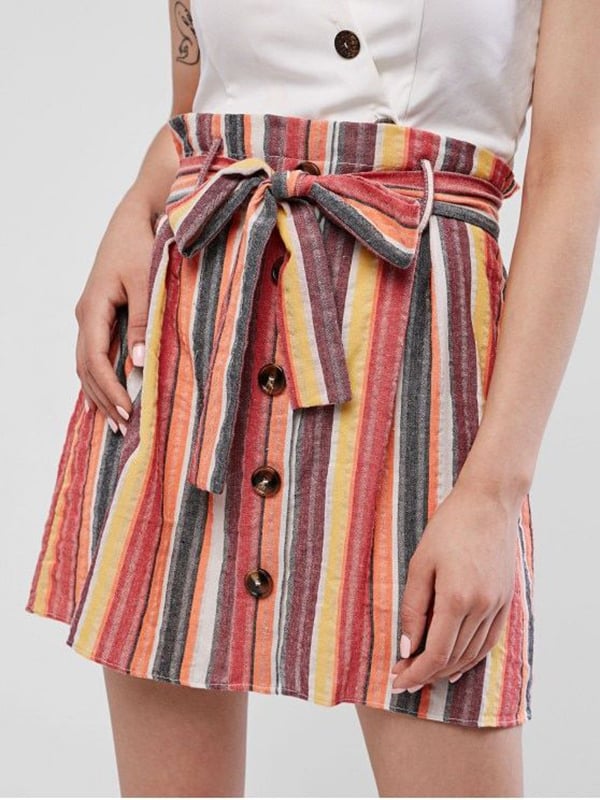 'Lemonade' is a playful design which pairs glistening lemon motifs with a graphic monochrome background. This mid-scale design is a simple yet effective way of adding a little pop of colour to any outfit or space.
We're imagining this design as a fresh and calm drapery in your bedroom.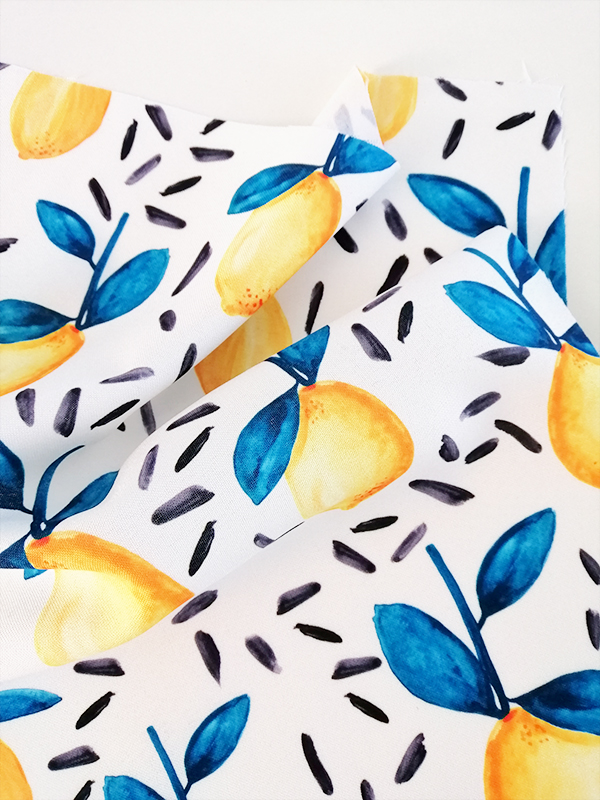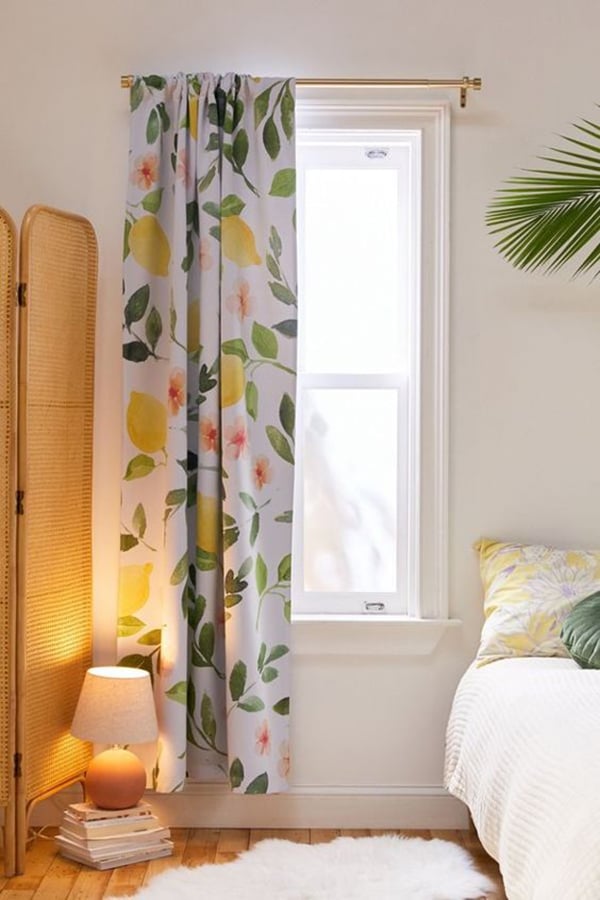 'Rainbow Fruit' fabric print is a rich homage to a summer classic, fruit salad. The hand-painted watercolour motifs glisten like gems set in a deep green background. The small-scale design is a real focal point of the range and is a great choice for both homewares and fashion.
'Rainbow Fruit' would be the perfect print for a statement jumpsuit or an accessory bag!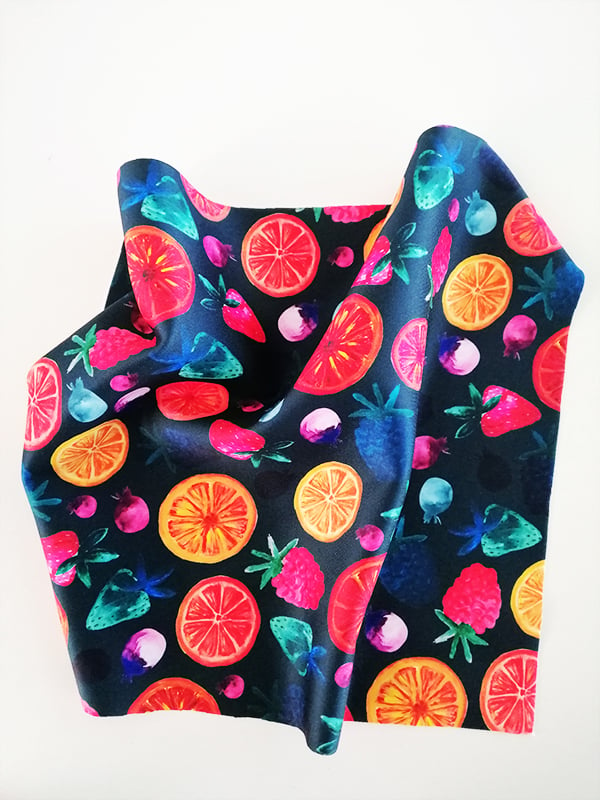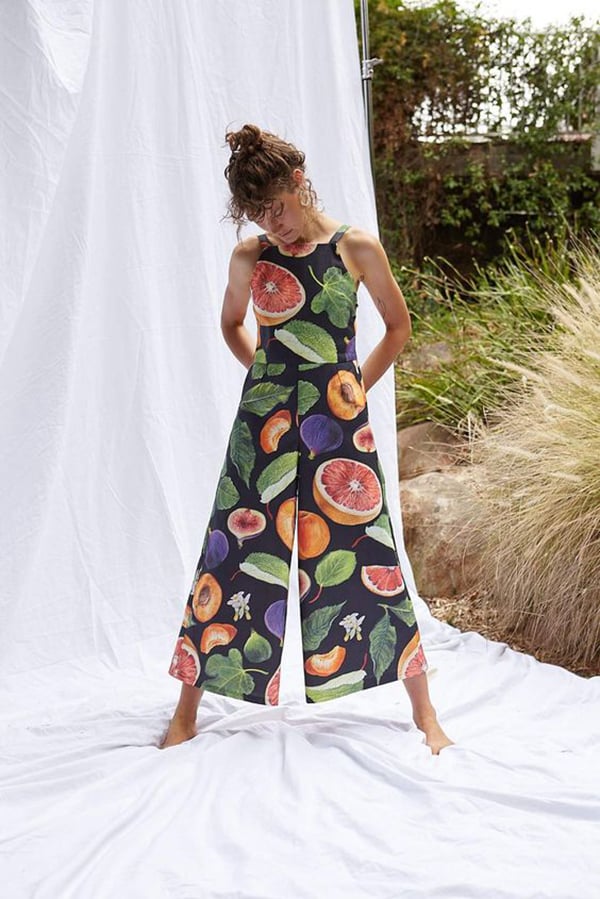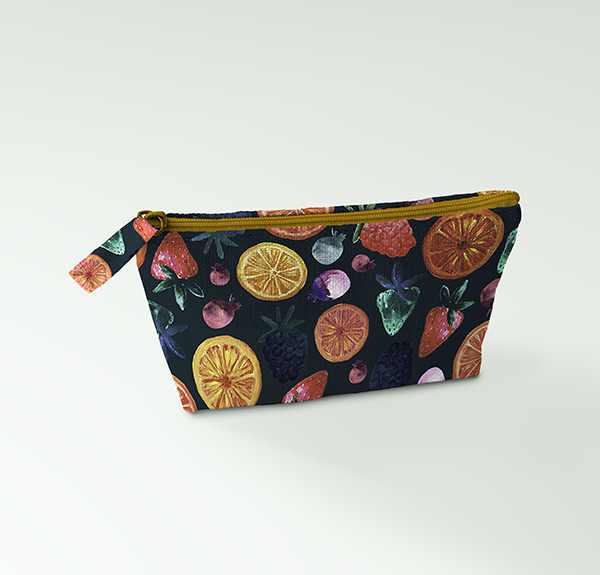 We're thrilled to have Crystal taking part in The Designer Project, with each of the designs in the 'From the Garden' collection available to print on any of our stock fabrics. Our ideas above are only suggestions and we can't wait to see all the different types of projects you use these designs for.