Next up as our feature artist in The Designer Project is self-taught artist, photographer, and surface pattern designer Lauren Powell! Lauren is based in the gorgeous Southern Highlands, NSW and creates her designs under the studio name Lozzie Eliza Designs. Lauren has been creative for as long as she remembers, with her design journey truly beginning towards the end of high school as she began utilizing online art classes which helped her develop key digital skills for creating digital artwork and surface pattern designs.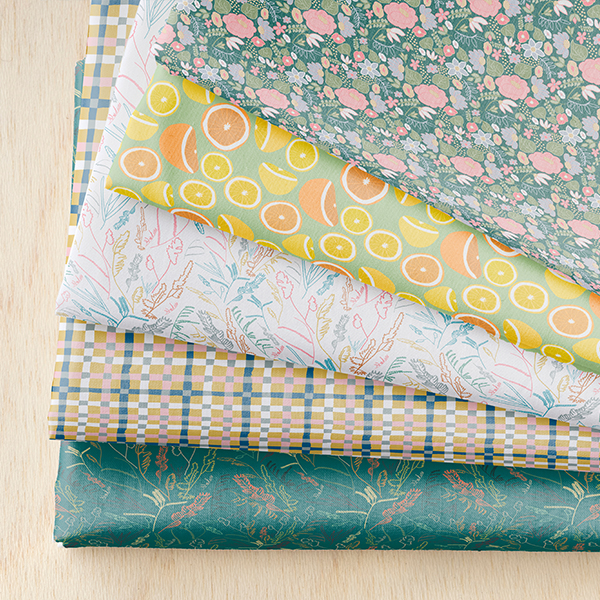 Lauren creates designs which feature crisp graphic artwork and are often influenced by nature and the everyday. We're so excited to have Lauren take part in The Designer Project which includes a range of her designs being made available in our Fabric Shop online. The designer's "Home Sweet Home" collection is inspired by her life living on a semi-rural property, with each design available to be printed onto any of our stock fabrics. Below we've shared a little bit about each of Lauren's designs, including their background and the types of DIY projects we think they'd be perfect for. Keep reading to find out more about Lauren's "Home Sweet Home" collection!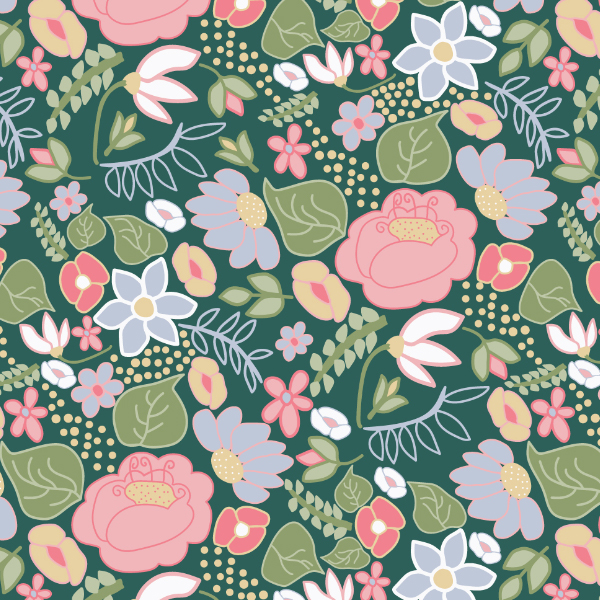 "Painted Tartan" is inspired by Spring days spent by a dam painting pop art style geometric shapes and is also a nod to Lauren's Scottish heritage. The design was originally a watercolour painting which has been digitally refined to create this print-ready design.
We think "Painted Tartan" is a really versatile geometric print that could work across fashion and homewares. We're already imagining it used for tailored garments, small accessories and cushion covers.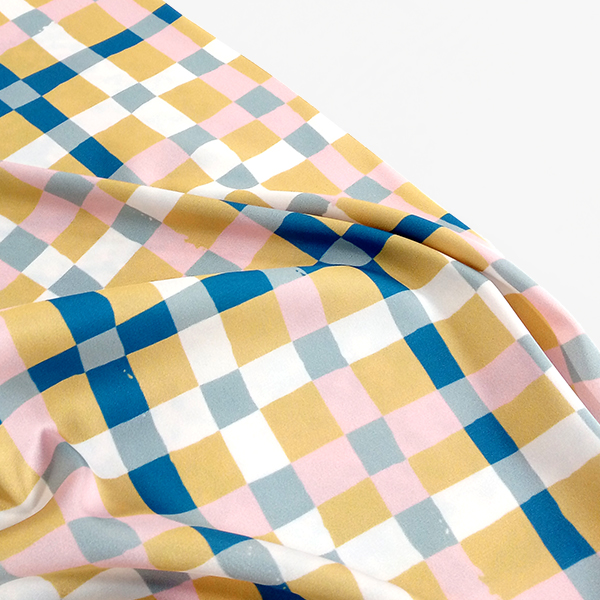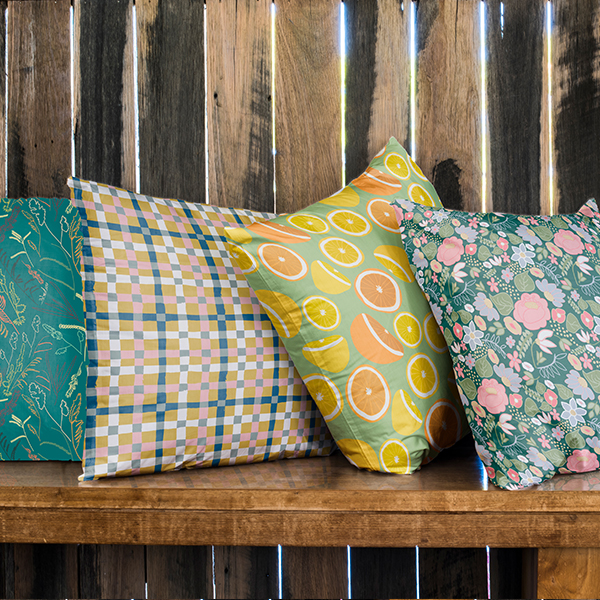 "Wild Grasses" is inspired by the beautiful, swaying grasses which surrounds Lauren's property; where horses roam and kangaroos warm under the sun. The design is available in two gorgeous colourways, "Emerald" and "Rainbow".
"Wild Grasses" would be a great design to use for hair ties and hair scarves, cosmetic pouches and camisoles.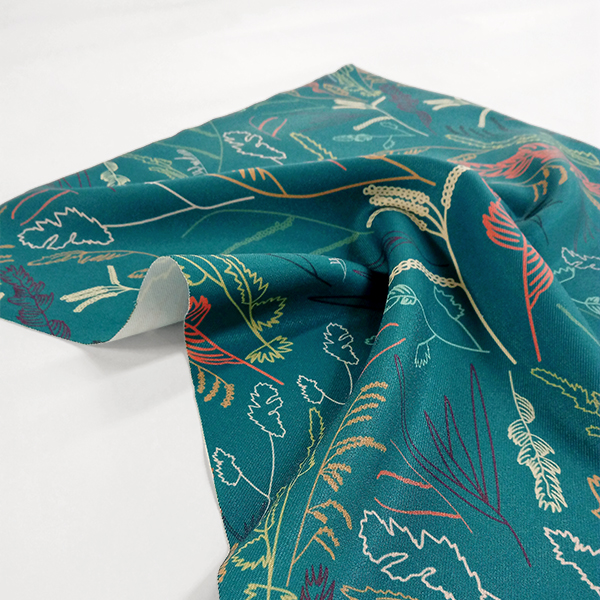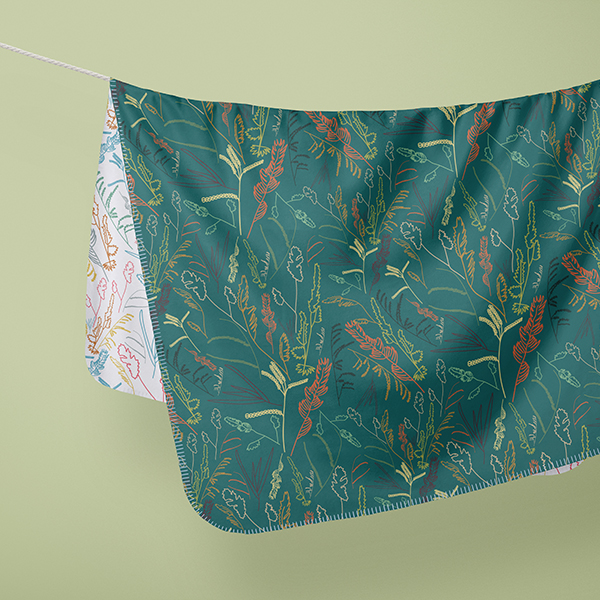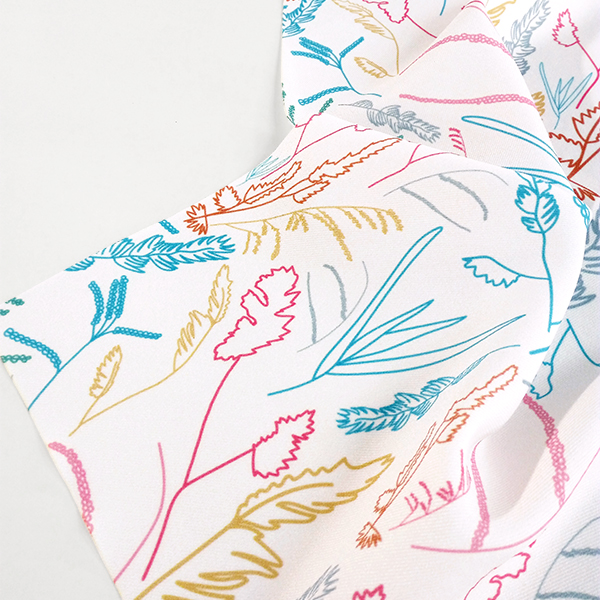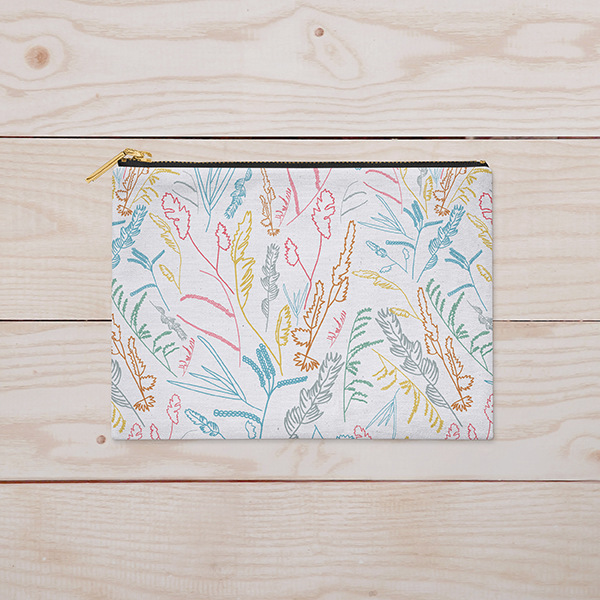 "Folksy Floral" is a homage to Lauren's grandmother who use to paint beautiful folk art pieces. "Folksy Floral" is a contemporary rendering of classic folk art and features a playful colour palette of greens, pinks and lavenders.
We would love to see "Folksy Floral" used for pocket squares, kids wear and cushion covers.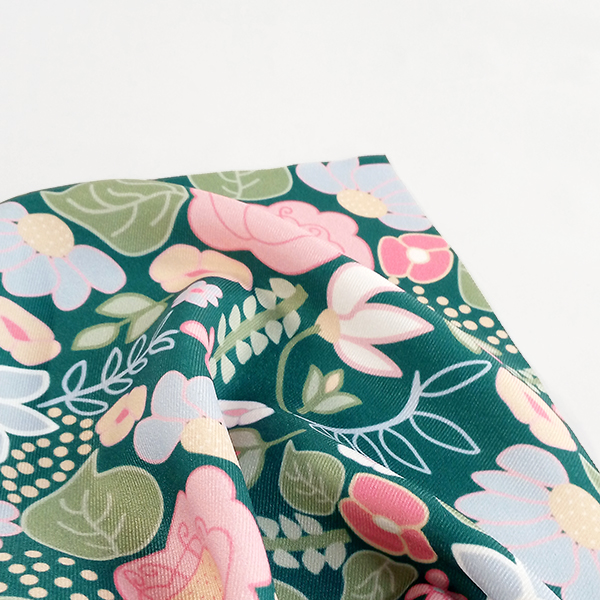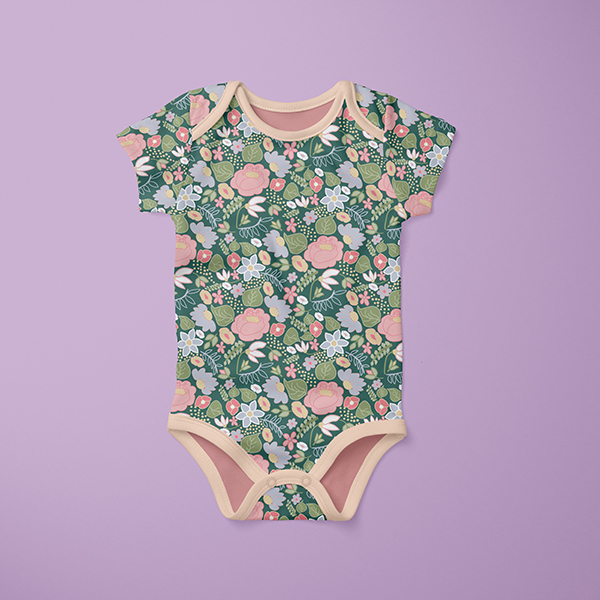 "Oranges and Lemons" is inspired by Lauren picking fresh citrus grown on her farm, sharing the fruit with their chooks and baking sweet lemon meringue pies when the weather gets cooler. This design perfectly balances the bright colours of the fruit with a soft, sage background.
"Oranges and Lemons" is a perfect print for fun applications, such as swimwear, kids wear and dog bandanas!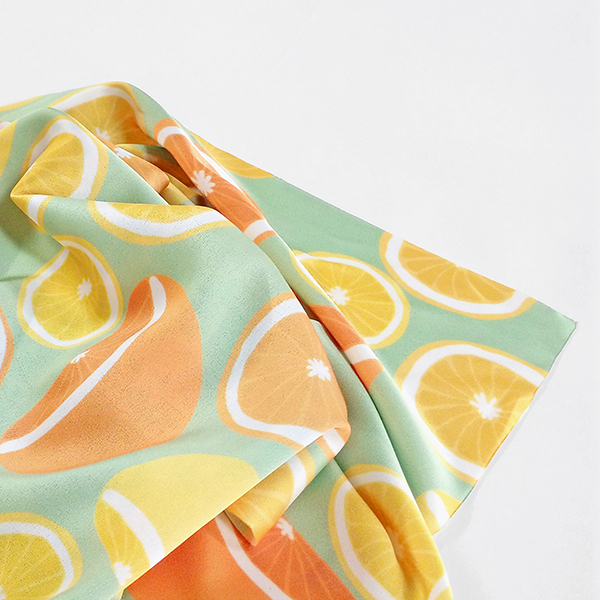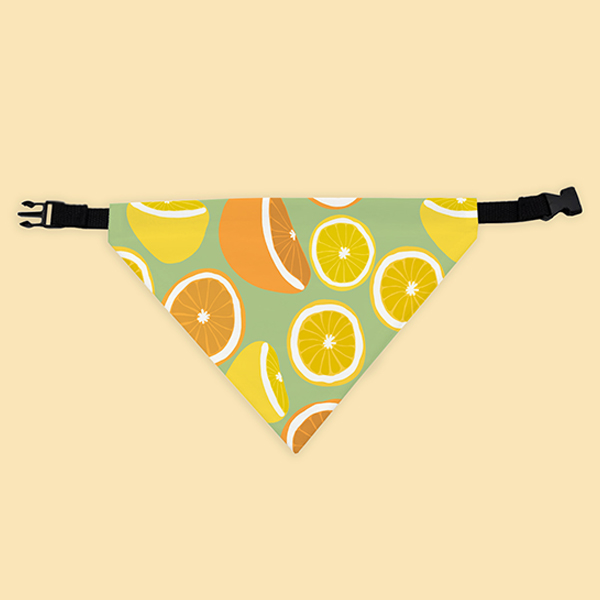 All of our ideas above are suggestions only as we hope to inspire you and your next DIY project! Each of the design's in Lauren's "Home Sweet Home" collection can be found in our Fabric Shop online and can be printed onto any of our stock fabrics. Simply choose the design + the base cloth + the metres required. It's that easy!