We've absolutely adored sharing the beautifully detailed work of Sydney-based designer Ianny Munari Bastos and hope you've loved her designs as much as we have! Ianny's designs are rich, intricately illustrated, and feature warm muted tones that are sure to delight. To coincide with Ianny's "Jasmine Bloom" collection being made available to all of our customers through our Fabric Shop online, the artist herself has put together a guest blog which we've shared below! The blog takes a closer look at Ianny's creative process, detailing every step from initial sketch to final design. The blog also includes gorgeous photographs and process images which really help tell the story of Ianny's work and the "Jasmine Bloom" collection. Keep reading to find out more about Ianny Bastos and her stunning designs!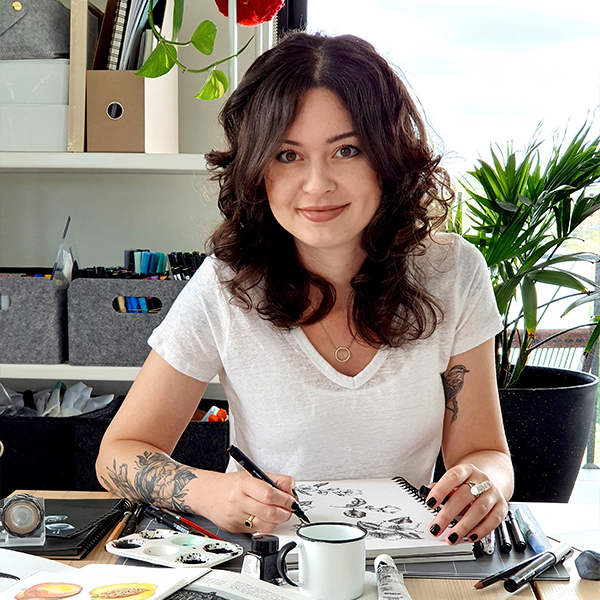 Hi there! It's Ianny here from IMB Design, hope you're all great. I'm so excited to say that I've created an exclusive collection of artworks for Digital Fabrics, which is now up and running in their Fabric Shop!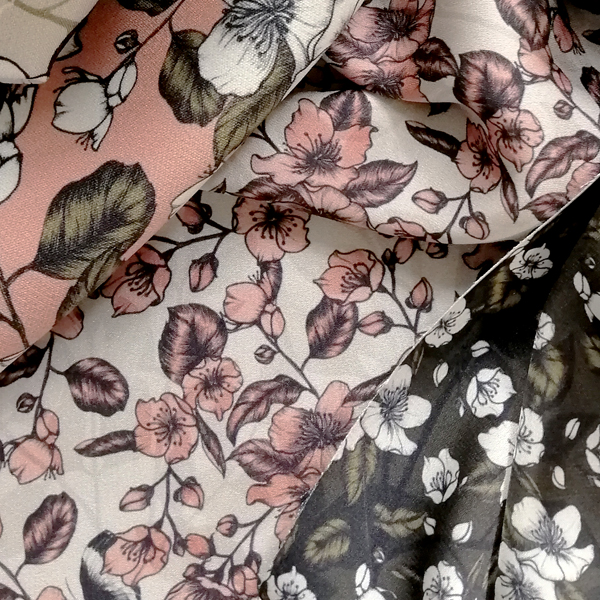 Click here and you'll find a compact line of original prints suitable for fashion or interior items. I'm thrilled to present beautiful unisex designs that are perfectly suited to shirts, dresses and as well as homewares items such as bed linen and more.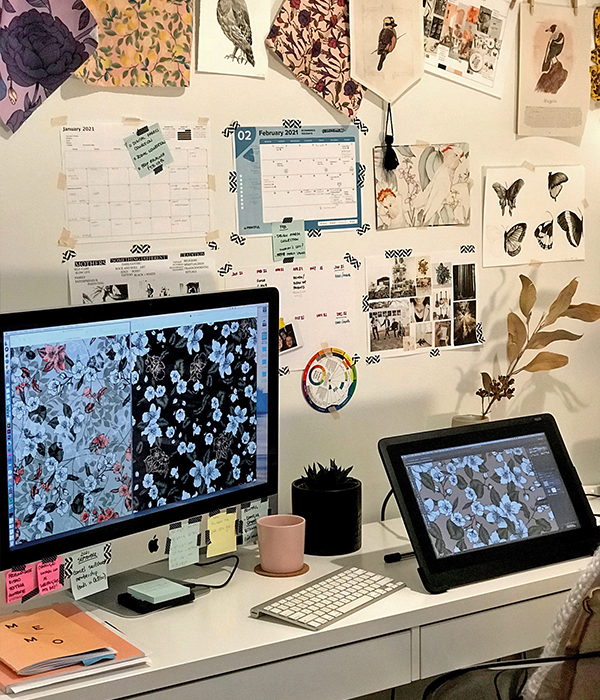 All of the designs are firstly created by hand, in the 'old school' traditional media of pen, paper, pencil, watercolours, inks and markers. Since I love to draw, I thought it would be cool to take you through my process and show you a bit of the 'behind the scenes' of my home studio.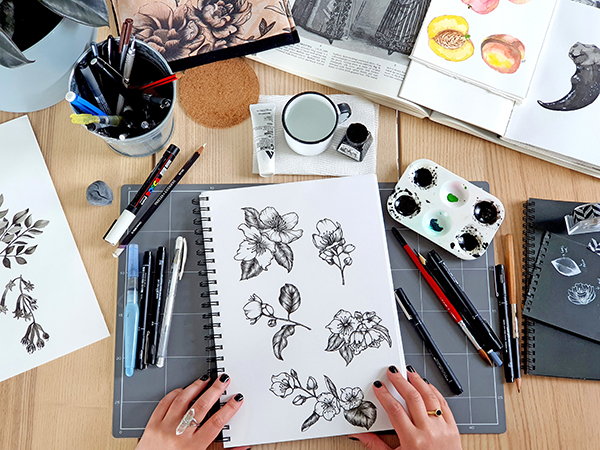 I am constantly experimenting in the realm of art and illustration and often find inspiration in all things vintage. Layered, intricate and elaborate artworks are key to most of my projects, and I have to say, black ink and detailed outlines have been my favourite ways of expression and are what I'm currently diving into the most.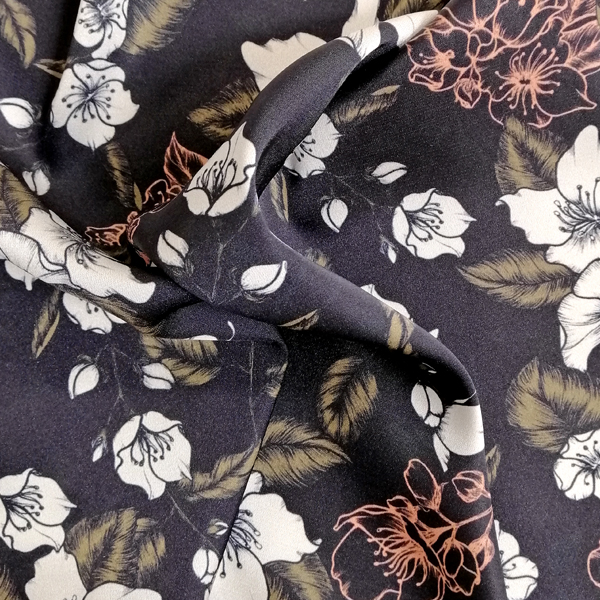 "Jasmine Bloom" is what I named my collection, which is inspired by the scent of these tiny delicate white flowers. The dark, vintage, hand-painted designs were a way of registering on paper the comforting and nostalgic feeling I have just from smelling their perfume.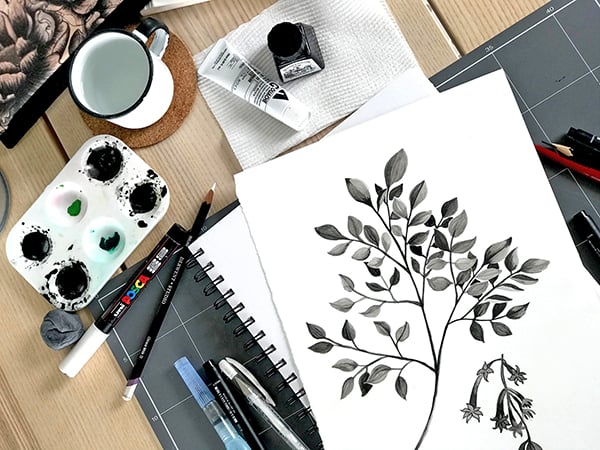 Let's get to the point of how I designed these prints! As I mentioned before, everything begins on paper, and it's one of my favourite steps. I spend some time drawing and painting the motifs, just making sure I have everything well-detailed and nicely painted. This time I used black ink to paint the leaves and fine liners to outline the jasmine flowers, which would later be re-coloured on Photoshop.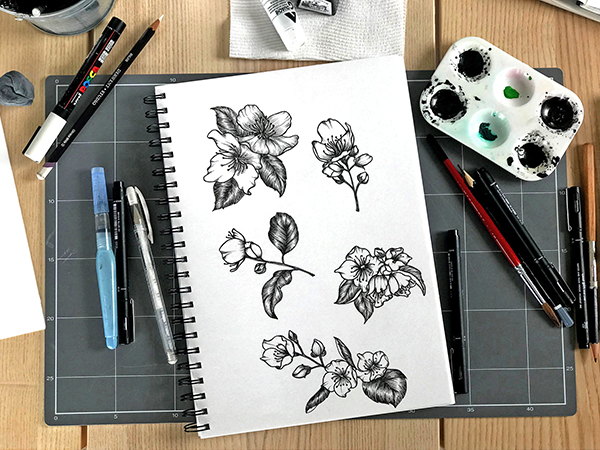 After that, I scan the motifs at 300 dpi, clean all the little marks and work on levels to get a nice, clear image. I also remove the background and re-colour the elements digitally. Here's an example of the scanned and cleaned images.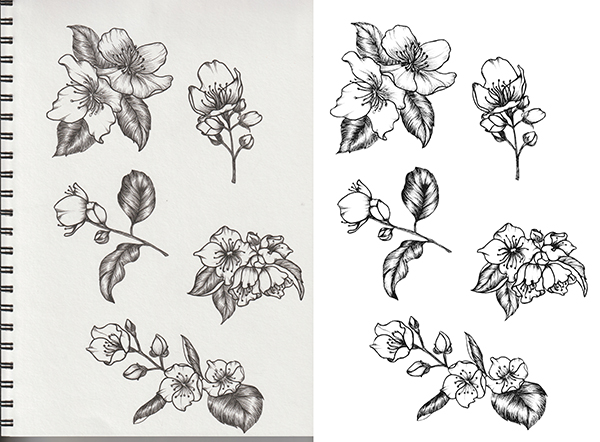 Then I go to my computer and that's when the magic happens! I play around with the motifs on Photoshop, just trying to find the right balance and harmony between the different sizes of flowers and leaves as well as the colours.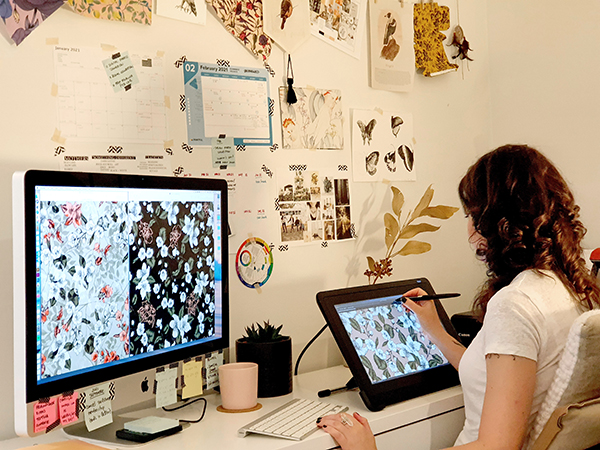 For this collection I envisioned a dark and muted palette, and below you can see how my screen looks when I'm in the middle of the process on Photoshop: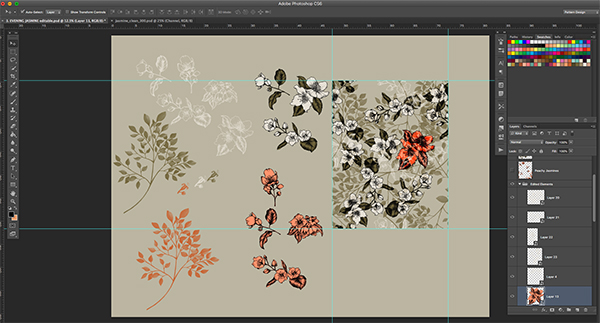 And that's the final print. Voilà!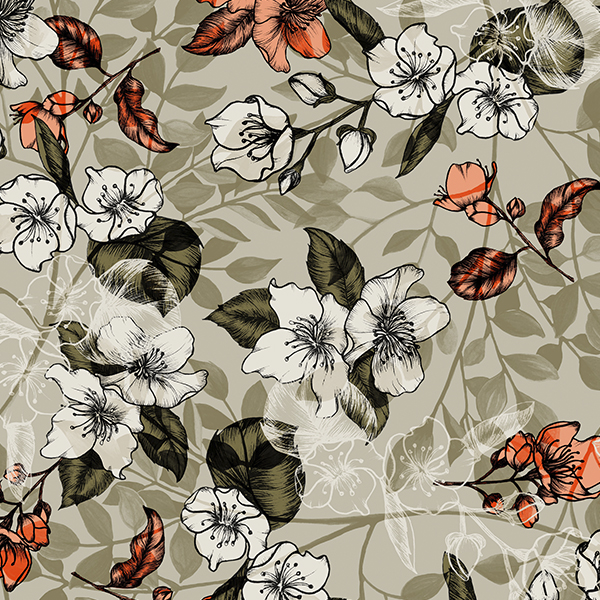 This design is called "Evening Jasmine". With muted and earthy tones, "Evening Jasmine" has a vintage feel. I wanted to give it multiple layers of flowers to create a rich artwork, that could print perfectly on dresses, blouses and shirts.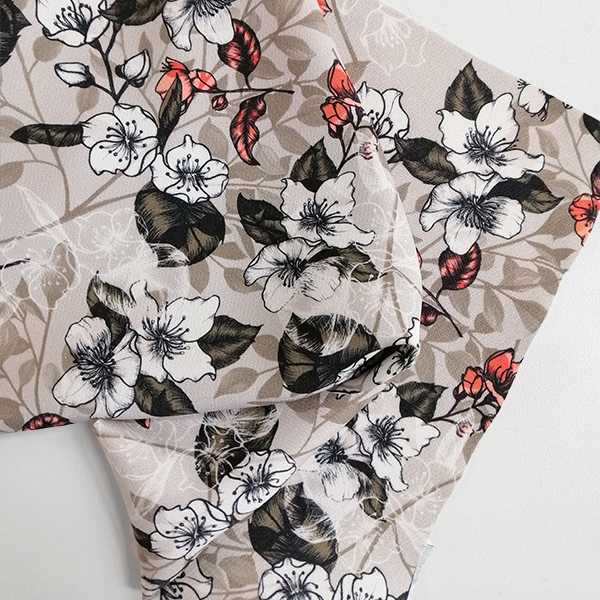 Hope you enjoyed a little sneak peek behind the curtains and that it may inspire you and generate ideas for your next DIY project. How about a skirt or a new cushion cover? Don't forget to check the Fabric Shop to see this collection as well as other designer prints, where you can choose your fabric and order online.
Thank you for coming along with me in this journey! I can't wait to see what you make with my designs! Please tag Digital Fabrics and myself in any projects you create with these fabrics. Also, please join me on Instagram and Facebook, and have a look on my website www.imb-design.com to see my new adventures in the printed t-shirt world!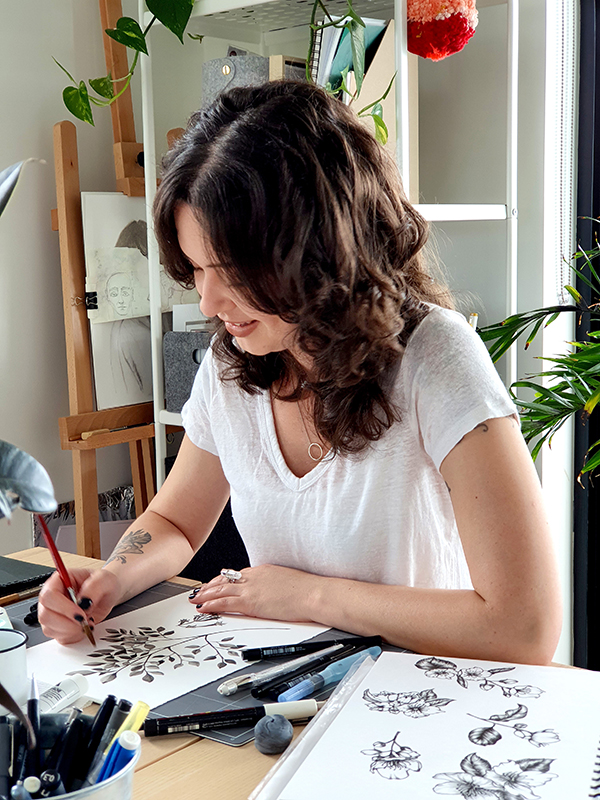 If you want to collaborate with us on The Designer Project and become part of this creative club, please apply! Send us an email with your portfolio and why you would like to be part of this initiative, and we will be in touch!