We're very excited to share that for our latest instalment of The Designer Project we'll be showcasing the creative work of Sydney-based designer Lillie McDonagh! Lillie is currently in her final year at UTS where she is studying a Bachelor of Design in Visual Communication. The creative primarily creates illustrative and print design works and in particular loves risograph printing. Her designs perfectly balance a playful charm with chic simplicity, and we just can't get enough!
We're over the moon that Lillie has lent us her talents by making a range of her designs available in our Fabric Shop. Lillie's "Lil' Bit of Sunshine" collection is warm and sunny, featuring bright and playful prints which are intended to bring a sense of joy to any DIY project. The designs all feature delicate hand-drawn illustrations set against big, bold colours. Each of Lillie's designs can be printed onto any of our stock fabrics and we can't wait to see the different types of projects you use them for! Below we've included a little bit about each of the designs and the types of projects we'd love to see them used for.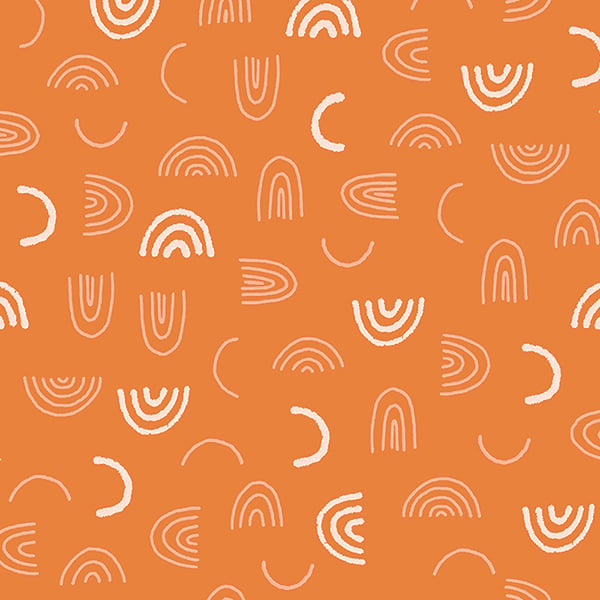 "Golden Moon" is inspired by the night sky and features minimally drawn star and moon motifs with a warm neutral colour palette. We love the variation in star motifs seen throughout the design.
We think "Golden Moon" would be a fantastic print to use for bedding, pocket squares and swimwear.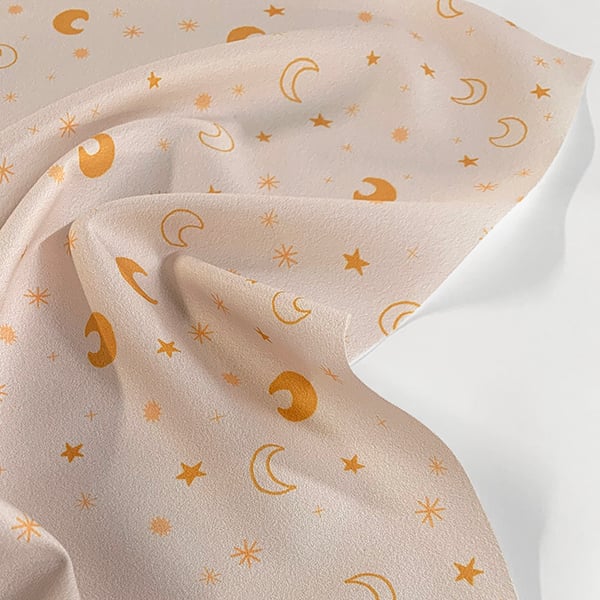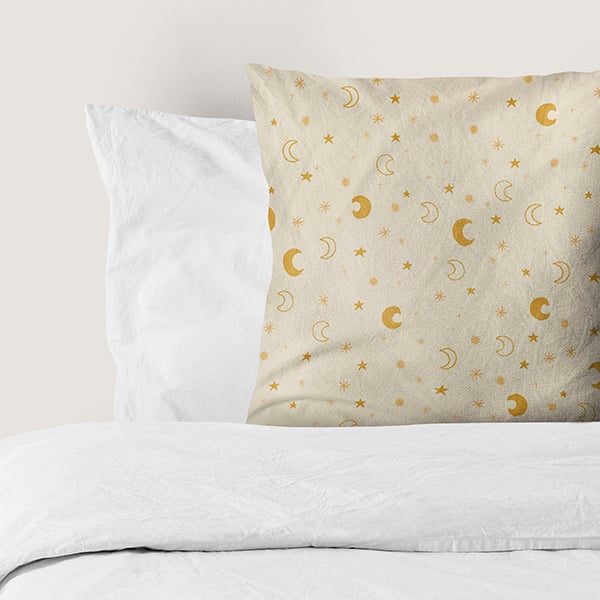 "Summer Sunset" is a wonderfully warm print, featuring a bold colour palette inspired by the drawn-out sunsets of summer. We love the combination of pale pink and vivid coral.
"Summer Sunset" is an ideal design for swimwear and hairscarves.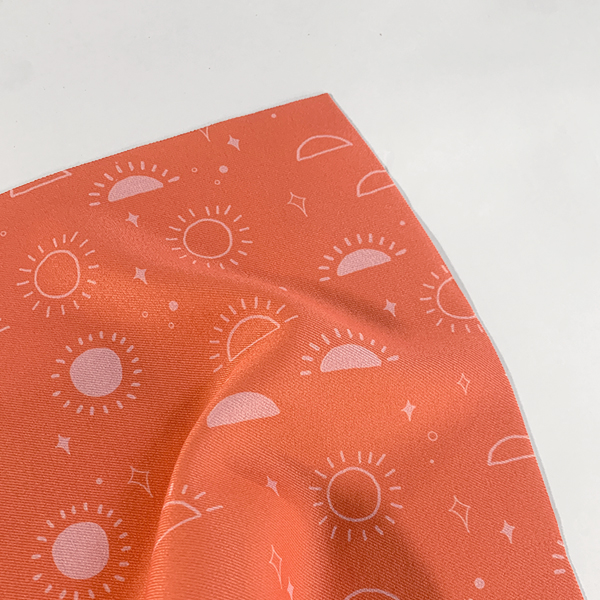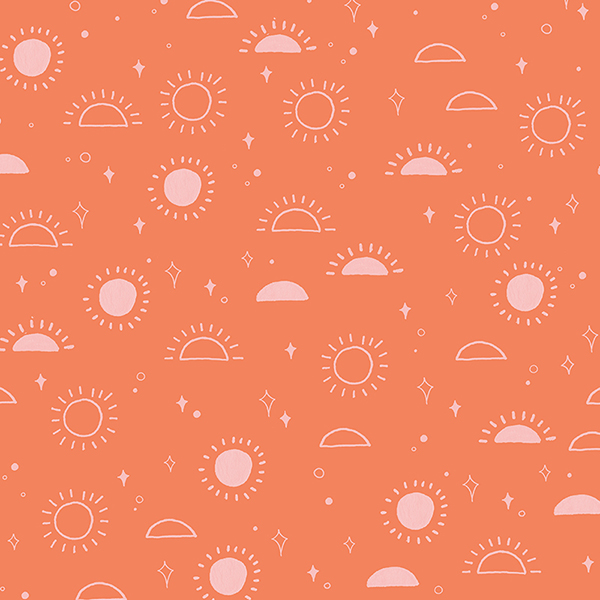 "Sunshine Confetti" is a fun and playful print which encapsulates the joy of celebration! The design features squiggle and spot motifs reminiscent of small paper streamers and confetti.
We would love to see "Sunshine Confetti" used for tote bags and button up shirts.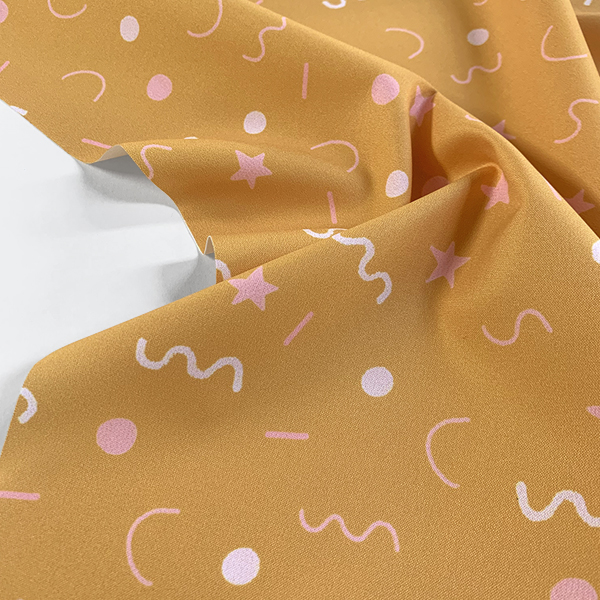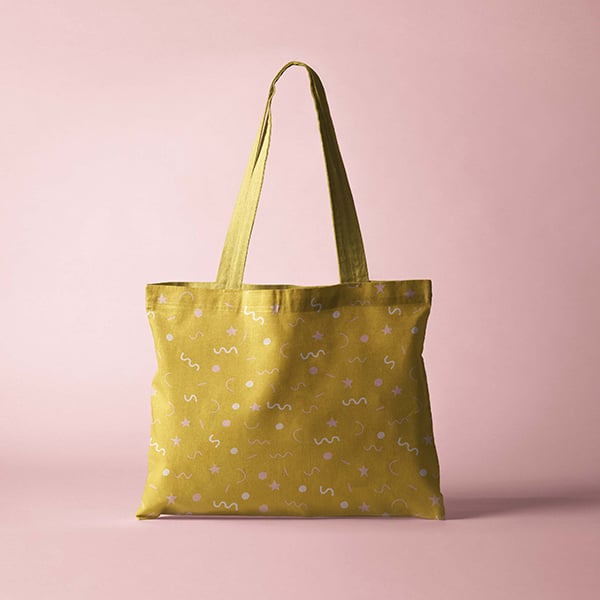 "Autumn Leaves" features beautifully illustrated leaf-motifs which give the sense of falling leaves.
We would love to see "Autumn Leaves" used for bedding, pocket squares and bow ties.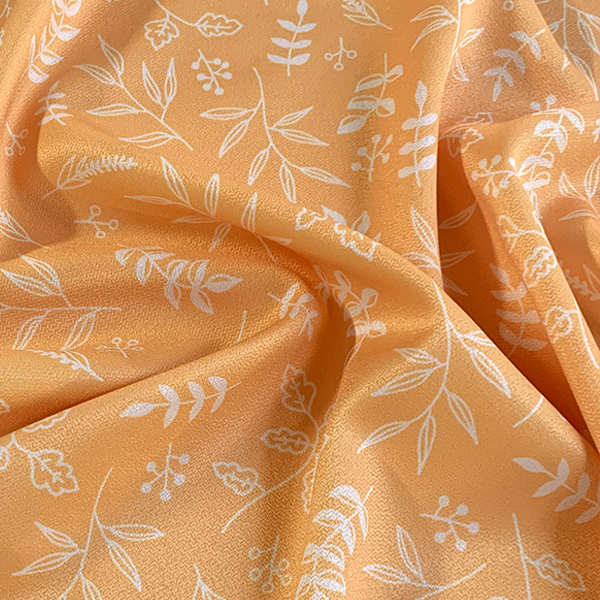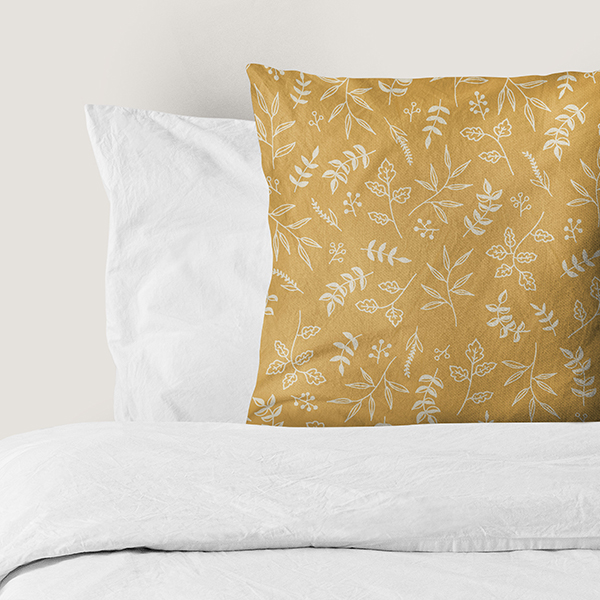 "Spring Blooms" features one of our all-time favourite colour combos, pink and red, which gives this delicate floral design a contemporary feel. The beautifully drawn motifs are so dainty they invite you in to take a closer look.
"Spring Blooms" is a perfect print for soft accessories, camisoles and pocket squares.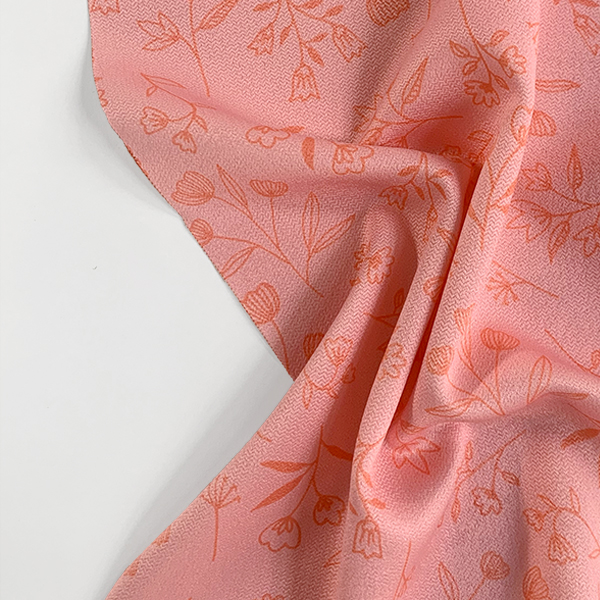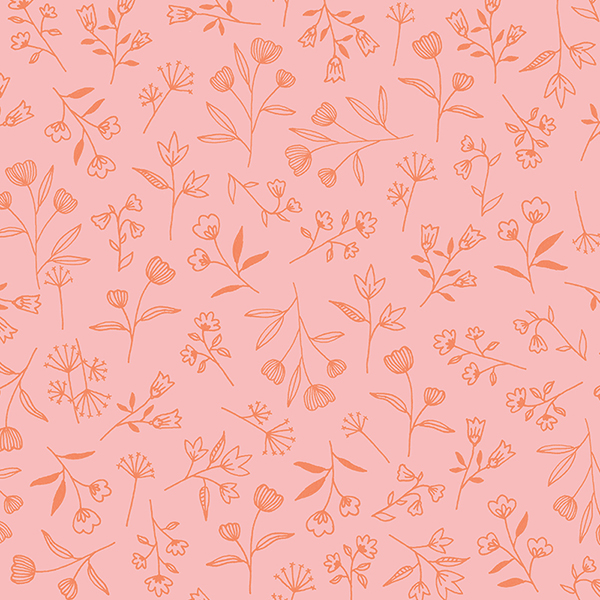 "Warm Rainbows" features playfully drawn rainbow motifs set against a warm, earthy backdrop. The variation in rainbows is simply a joy!
"Warm Rainbows" is the perfect print for statement wide legs pants and tote bags.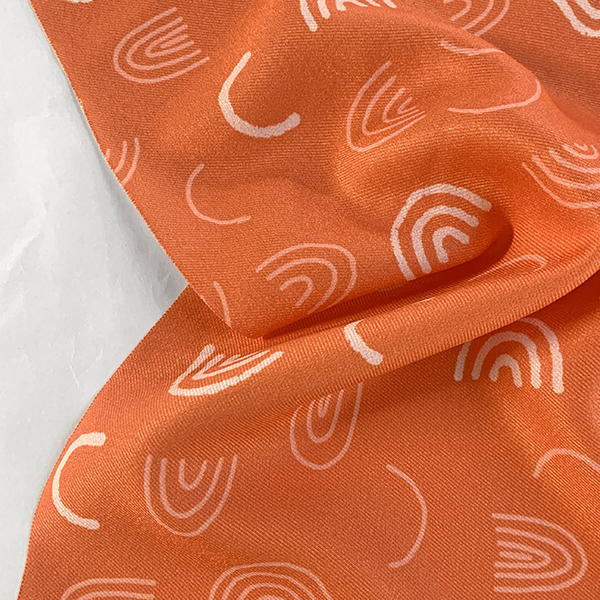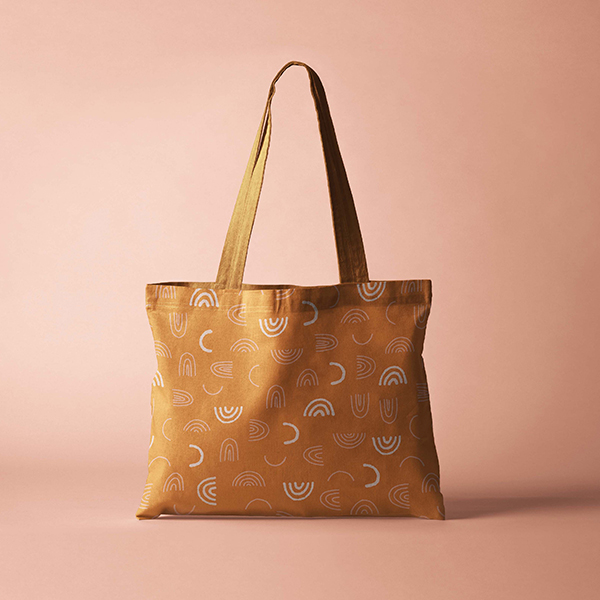 The possibilities are endless with Lillie's "Lil' Bit of Sunshine" collection and we hope the above suggestions have helped get the ideas flowing! Each of Lillie's gorgeous designs can be found in our Fabric Shop with the minimum order for printing just 1m!