Hi, I'm Louise from Radge Design. I'm a graphic designer & surface pattern maker based in outback Australia. I've always enjoyed creating. Art was my favourite subject at school and a bit at odds with my other maths/science subjects although they come in handy when working out repeats.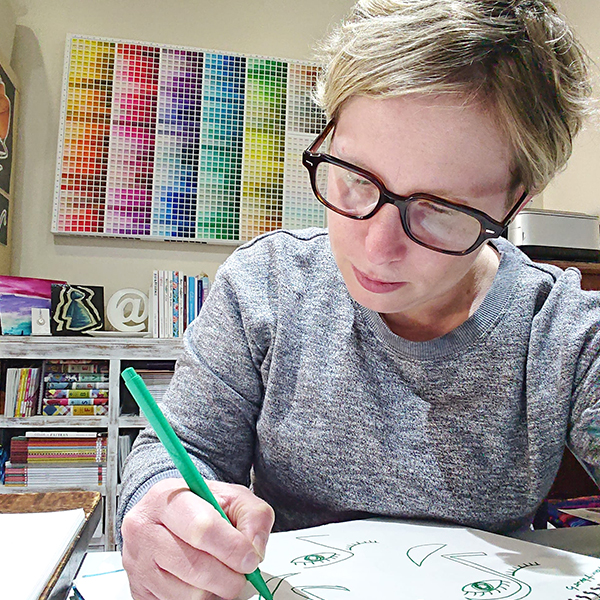 Louise Addison in her studio
My process is a little backwards in the day and age of digital design (I don't own an iPad or digital sketching device).
I love pen and paper, almost all my designs start from sketches in my sketchbook.
I may have an idea in mind when I start, or I could be filling in time and in that case you never quite know where the illustrations will go as often. I sketch at night when sitting on the couch and watching TV.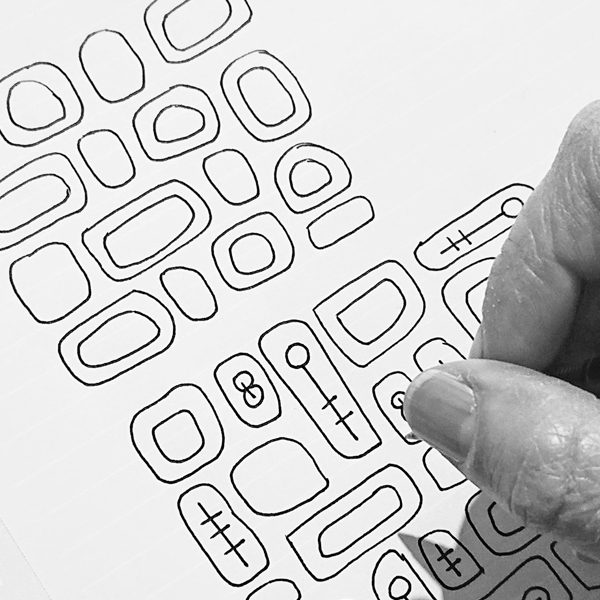 Louise sketching motifs
After creating the random sketches, I scan them in and convert them to digital formats so that I can then edit and manipulate the motifs in Illustrator.
Some designs I design on the page as a repeat, others I create each individual element and then layer and arrange them on the screen to create a repeat pattern I am happy with.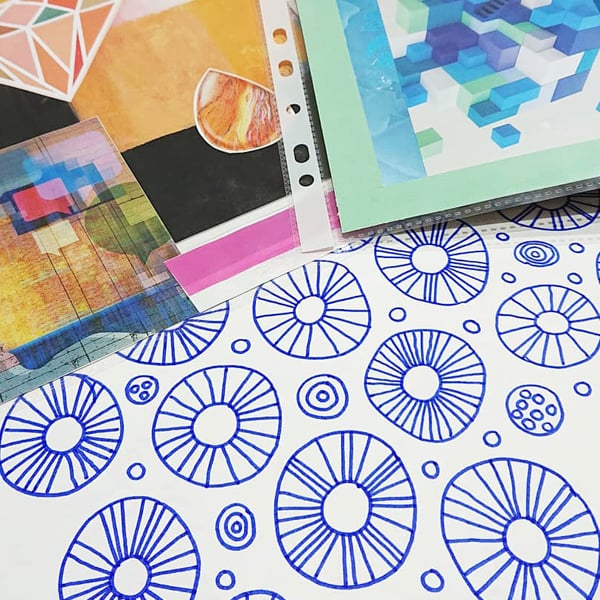 Process works by Louise
The "Paintbrush Faces" collection is based on a few different sets of illustrations that I layered together to create the collection that is available at Digital Fabrics.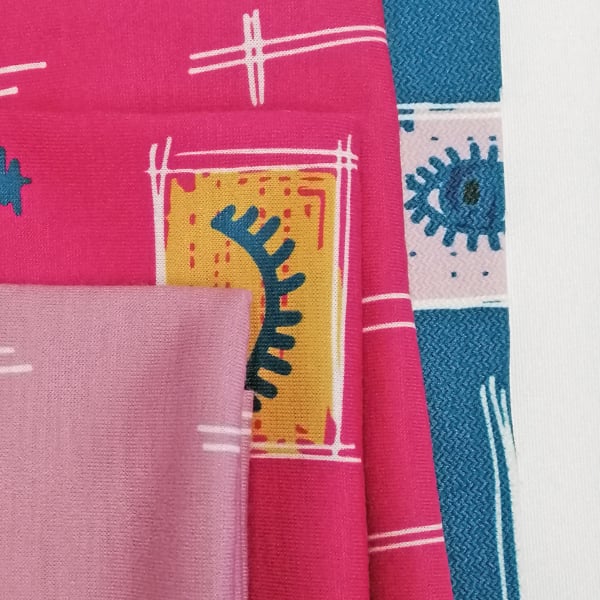 Printed fabric from the "Paintbrush Faces" Collection
I'm inspired by artists from a range of different movements and styles and especially like the Art Deco period for design in particular. I tend to design with limited colours in any one design. There may be a number of colours within the collection that complement each other without being evident in each pattern from the collection.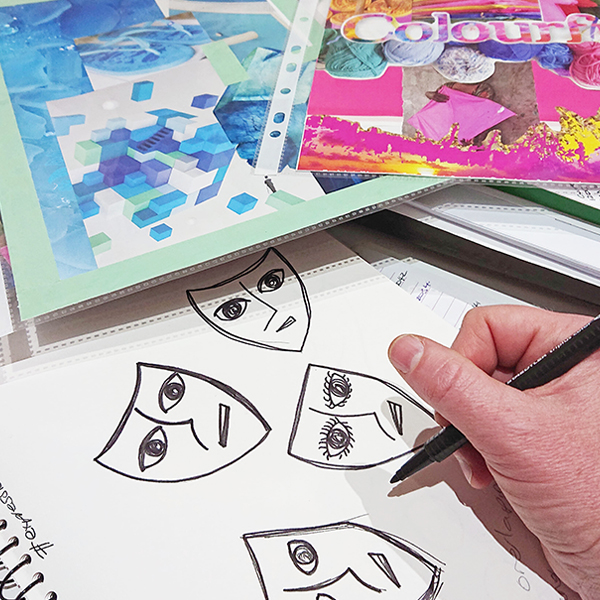 Louise sketching motfs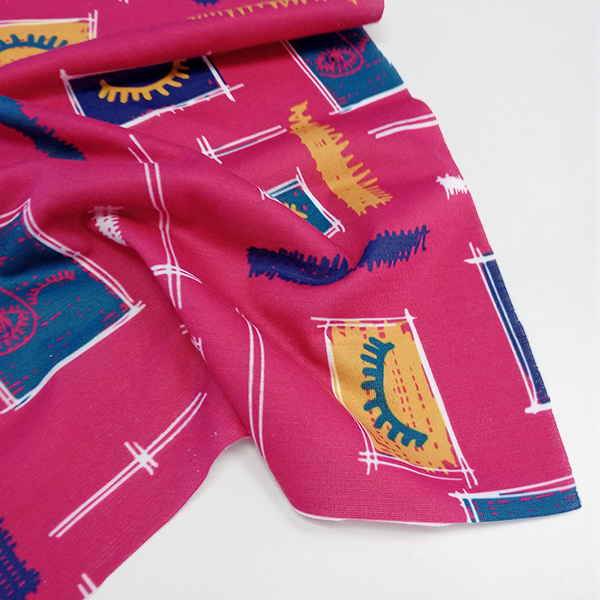 "Funky Friday"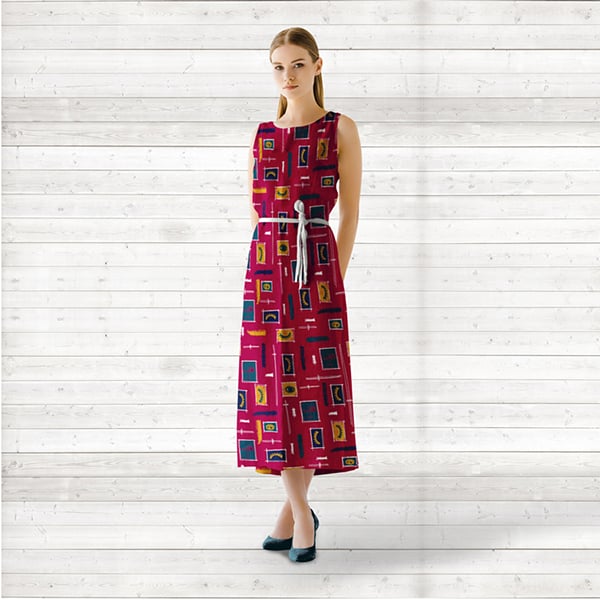 "Funky Friday" dress mock-up
When working to a brief I will look at the information and then go away and brainstorm/sketch ideas for what I feel will work. Before then taking the next steps of scanning, altering motifs, adding colour and creating the repeat design.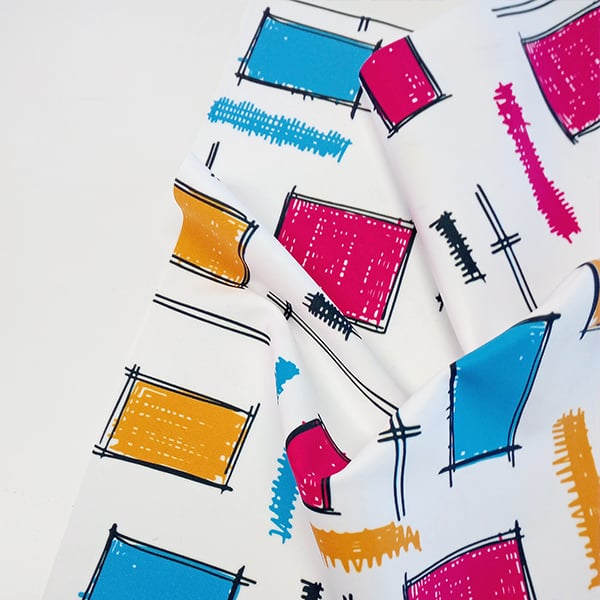 "Mondrien Monday"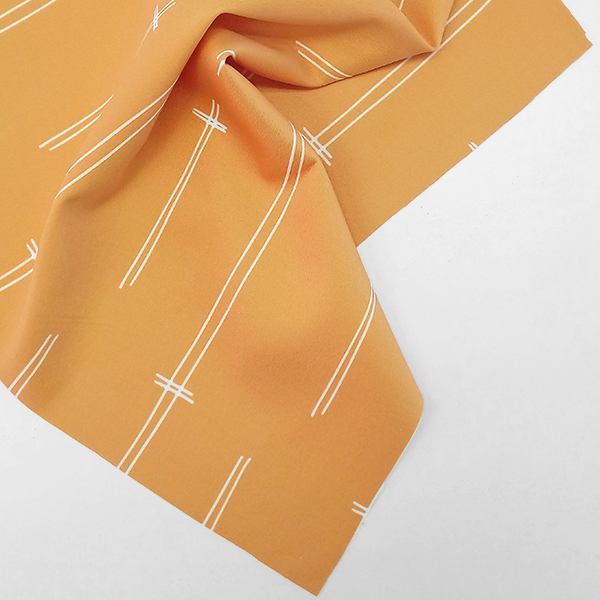 "Basic Sunshine"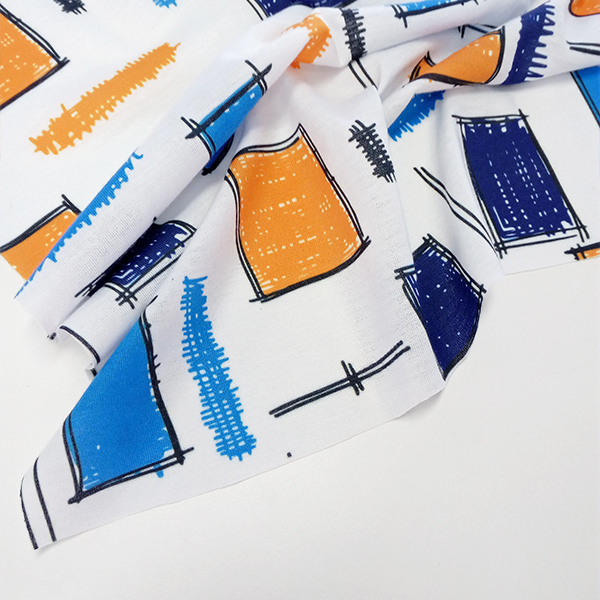 "Blue Sunday"
I enjoy the challenges associated with taking the elements and creating a pattern that is pleasing to the eye and versatile so it can be used across a range of items from fabric to paper products or homewares items.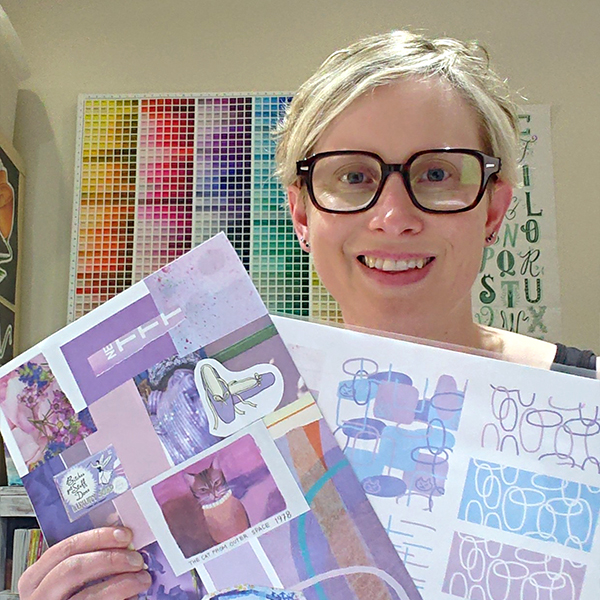 Louise in her studio
You can check out more of Louise Addison's work at Radge Design and via Instagram @radgedesign & @radgedesignfabric
If you want to collaborate with us on The Designer Project initiative and become part of this creative club, please apply! Send us an email with your portfolio and why you want to be part of this and sure, we will be in touch.