It's been such a treat sharing these wonderfully sweet designs by illustrator and pattern designer Madeline Hawkins. We hope that you've enjoyed all of her amazing prints as much as we have!  
To coincide with Madeline's 'Scenes from a Daydream' collection being made available to all of our customers through our Fabric Shop online, the artist herself has put together a guest blog which further explains her one of a kind approach to creating surface patterns and what inspires her work. 
Keep reading to find out more about Madeline Hawkins and her beautiful designs!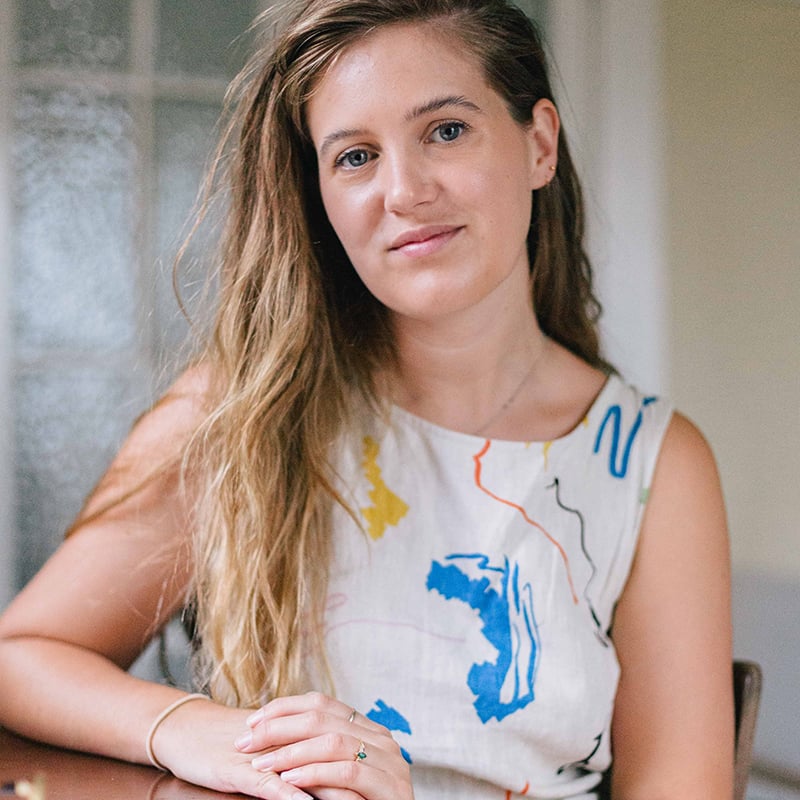 'Madeline Hawkins'
Heya! I'm Madeline, Artist behind Wilder Studio. I create whimsy illustrations, from which I design into repeat patterns for textiles. I work from my home studio based in Murwillumbah, NSW – a beautiful, creative and vibrant town where my little family and I reside. I have lived and breathed drawing since I could hold a pencil and have in recent years found a love of home textiles. When I put two and two together and began teaching myself online, I knew I had found where I wanted to play – textile pattern design!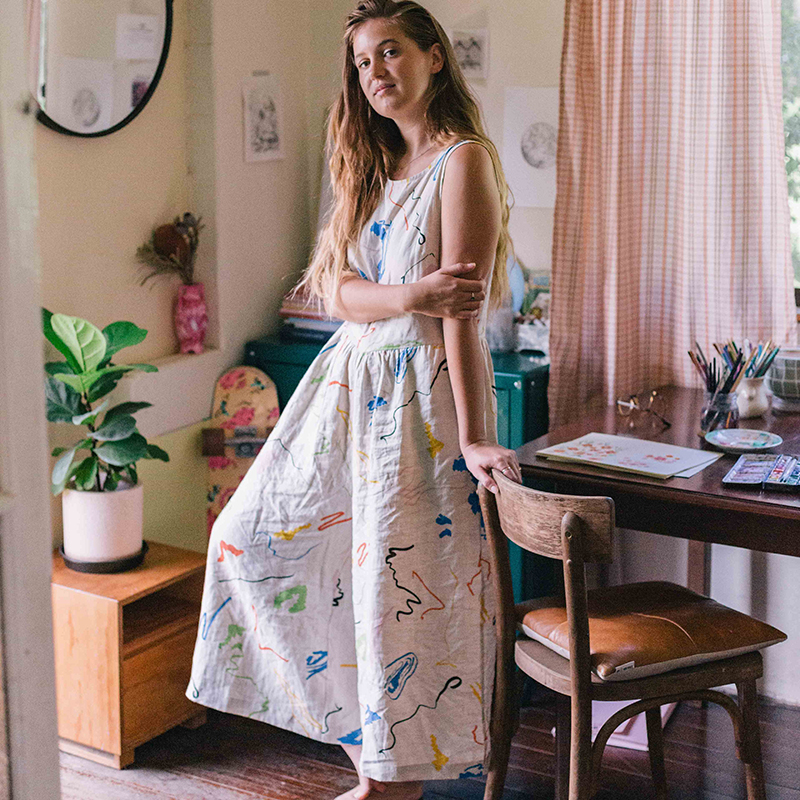 'Madeline Hawkins in her studio'
 I'm super excited to have an array of Wilder Studio repeat patterns available here at Digital Fabrics. This collection of handcrafted, stand-alone patterns speaks of romance, femininity, nostalgia and wonder. Inspired by the likes of Lewis Carrolls 'Alice in Wonderland', these patterns are an ode to day-dreaming.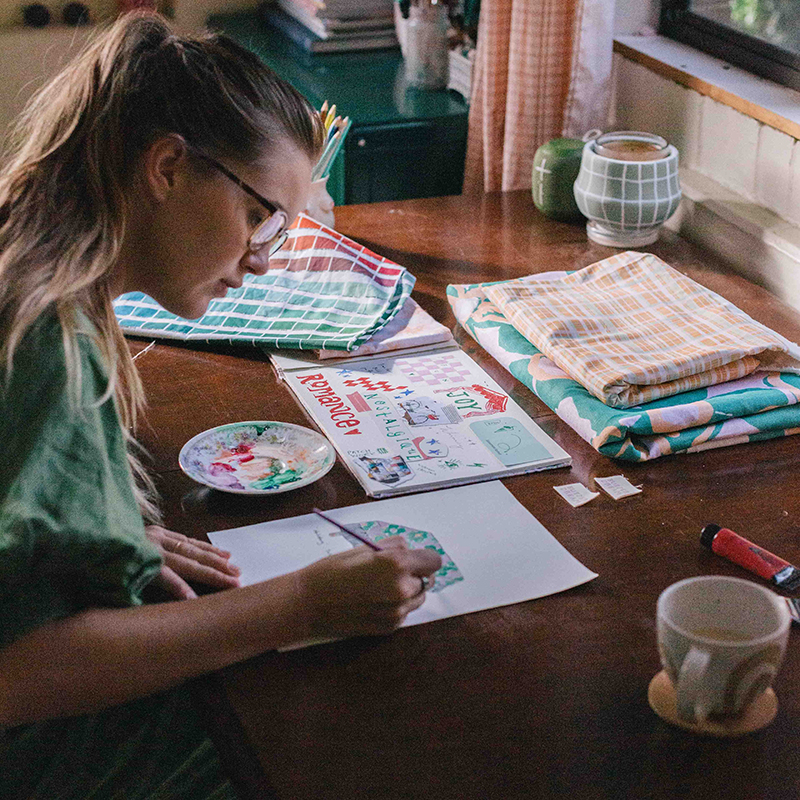 'Madeline creating in her studio'
An ideal start to a morning in the studio consists of music, a brew and a little playtime- sketching or painting anything that comes to mind with no pressure to turn it into anything. Then I'll get stuck into whatever I have on the to-do list.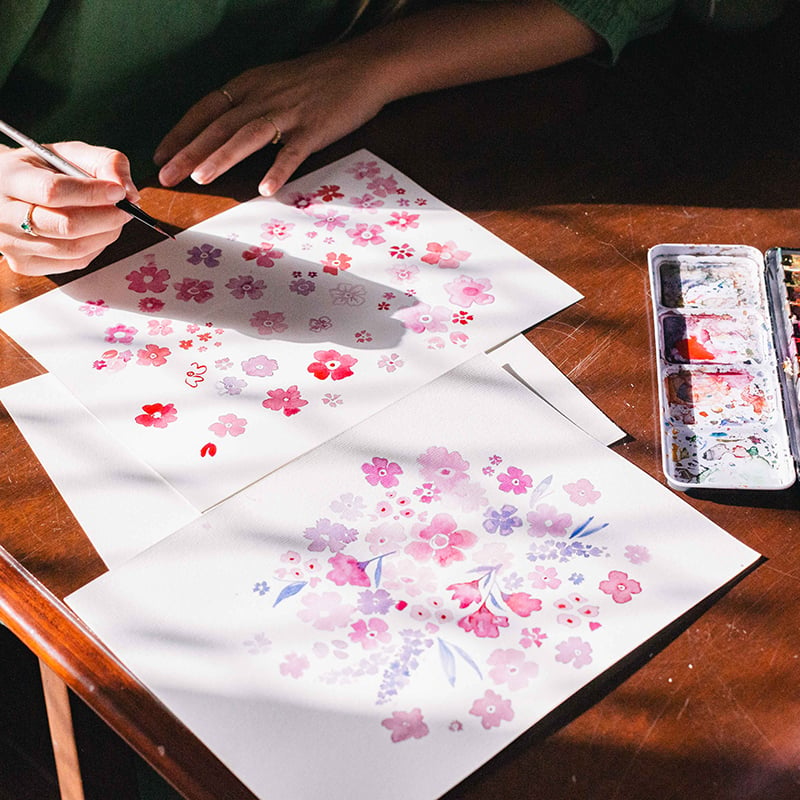 'Madeline working on original paintings'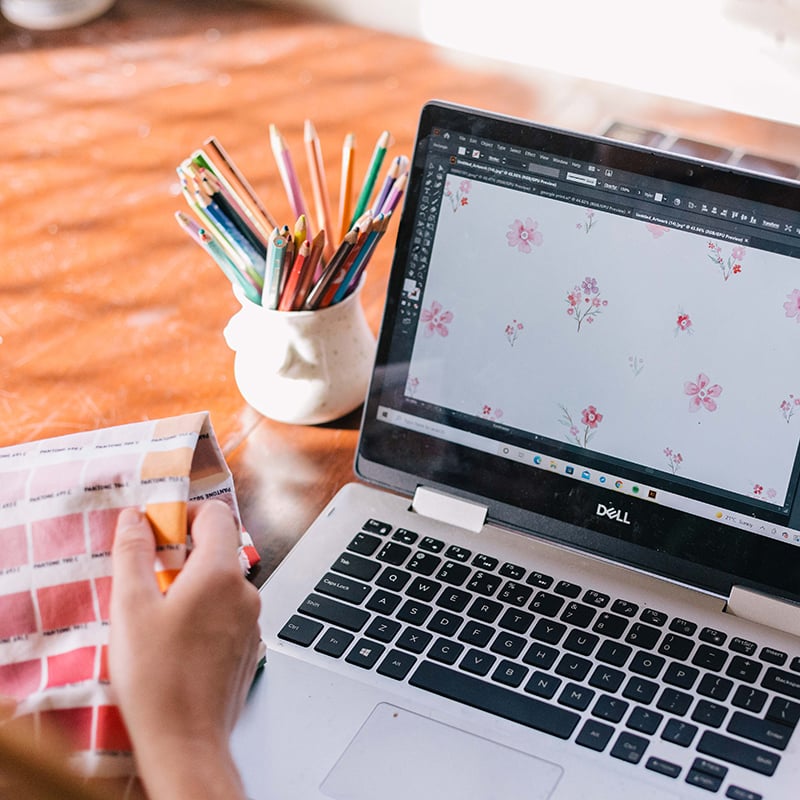 'Madeline colour matching her design'
When designing a repeat pattern for a client, I generally write down a bunch of descriptive words of what the general feel is I'm wanting to create, and a rough description of the colours, layout and orientation and any other parameters the brief has set. I then have a little rough sketch of motif ideas. Sometimes these may be used in the final design, otherwise they are set aside with the rest of my notes for when I begin illustrating. I love using watercolors and gouache for romantic florals, but I'm most fond of inkline pens, poscas and pencils for whimsy, detailed illustration.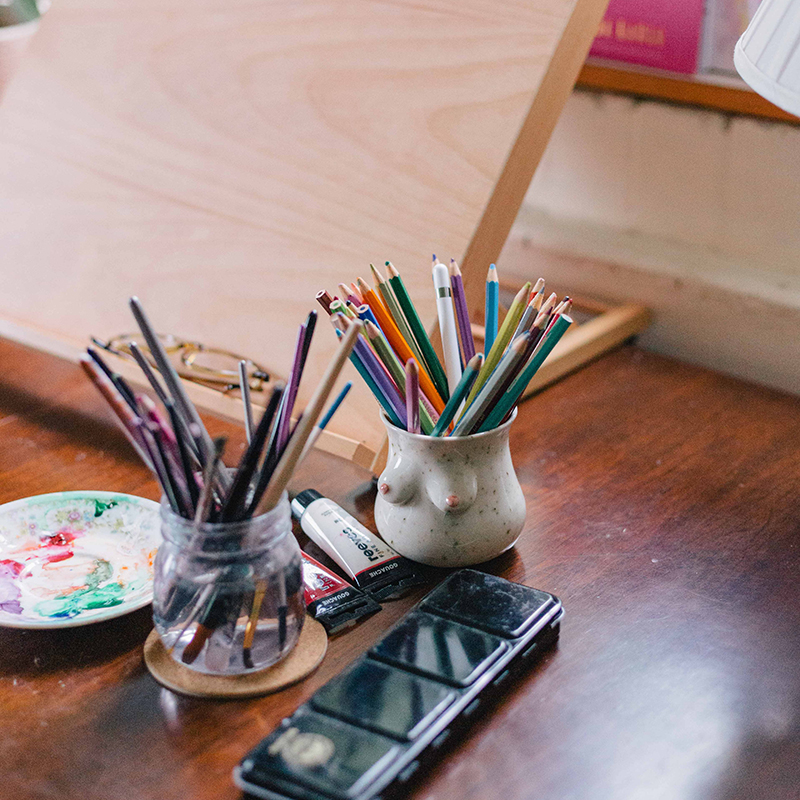 'Close up of Madeline's studio'
I love watching my illustrations come to life on fabric and seeing others make something with a piece of my imagination. It's really a collaboration with other creatives. I think there's the most magic in collaboration. The coming togetherness of it. Expressing ourselves and inspiring others to do the same. A ripple effect of creativity. It brings me deep joy as I hope my prints inspire joy in others.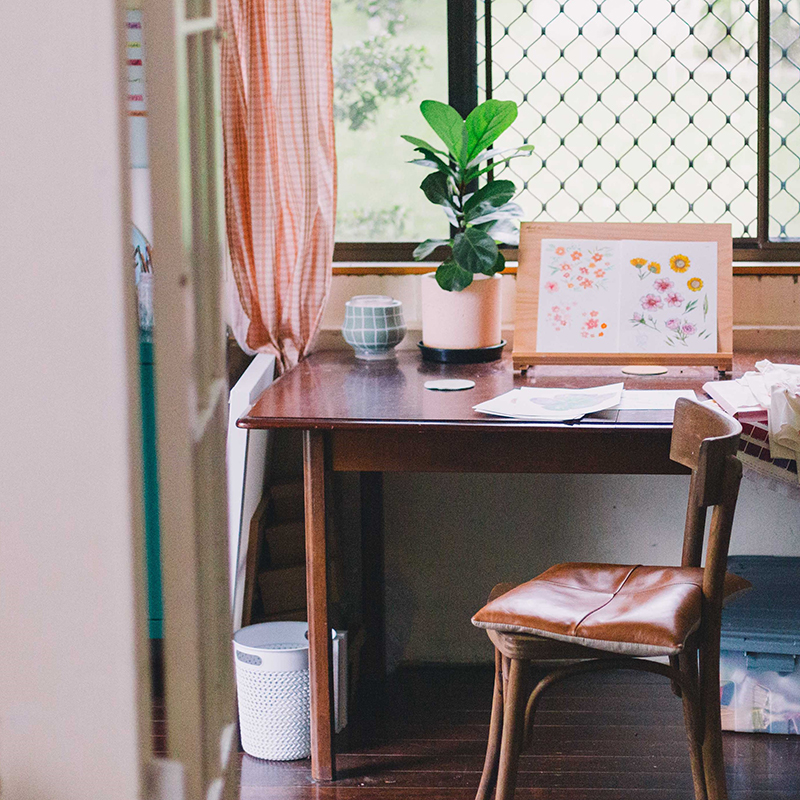 'Madeline's studio'
If you want to collaborate with us on The Designer Project and become part of this creative club, please apply! Send us an email with your portfolio and why you would like to be part of this initiative, and we will be in touch!