What a fantastic start Michaela Burgess' feature has been for what's now our third year of The Designer Project! Michaela is a multidisciplinary artist with a teaching position that enhances her professional design work with fine art practices. We're so excited to have not just one, but two of her collections, "Bombay Mai Tai" and "Jungle Blue" available in our Fabric Shop. These designs are available to all of our customers as print-ready designs which can be printed onto any of our fabrics. We adore Michaela's beautifully detailed designs and hope you've been as captivated by them as we have. As part of this feature the designer herself has put together a guest blog which we've posted below!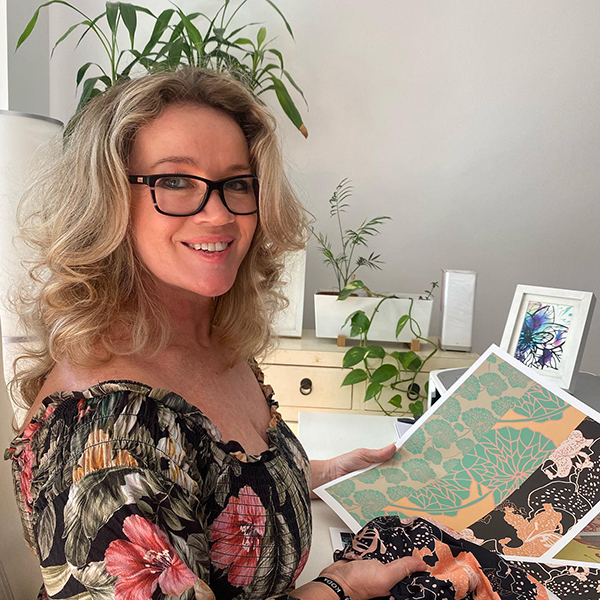 Michaela Burgess
Hi my name is Michaela Burgess and I'm really thrilled to be working with Digital Fabrics as part of The Designer Project and making these collections available for fabric printing. My early studies were in Object Art and Design, in both ceramics and glass and I've been teaching Visual Arts and Design for almost 20 years now. I balance teaching with creating my own work and have continued to exhibit throughout my career.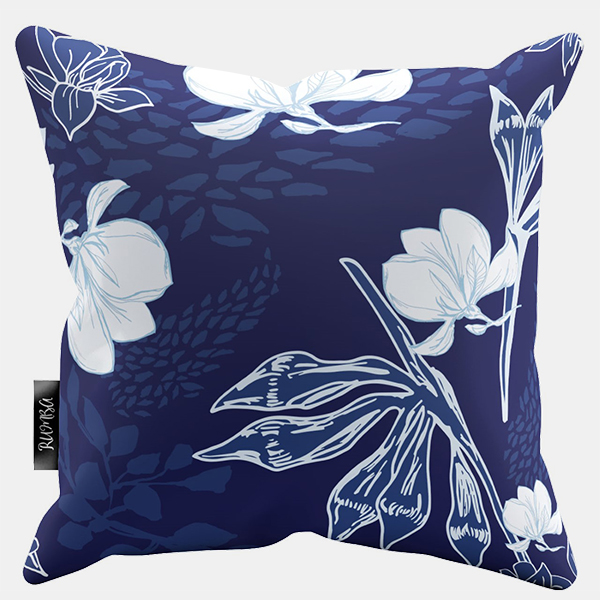 "Indigo Magnolia" cushion cover mock-up
I ventured into surface design in 2014. I love the process of surface design and seeing my work on a range of surfaces, especially fabrics – continually thrills me! One of my earliest memories is diving into my mother's scarf bag, it was full of fabulous prints and fabrics from the 70's, and creating wonderful wrap around creations for myself with her beautiful scarfs before going to a friend's birthday party.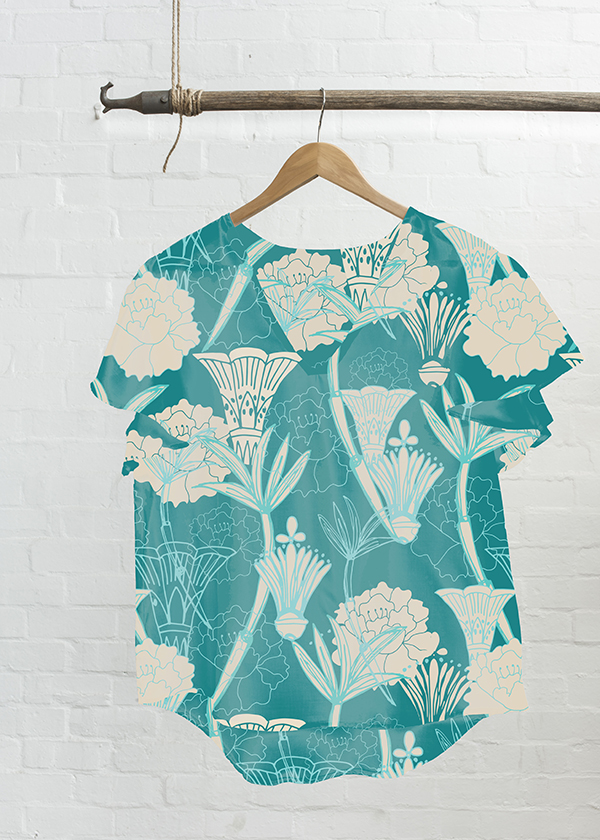 "Marigold Teal" blouse mock-up
I draw influence from the world around me and find that nature is a huge influence on my process. I use a range of techniques; hand-drawing, etching, printmaking and painting, to create the bases for my designs for fabrics. I then use Illustrator to bring the elements together and place into repeat.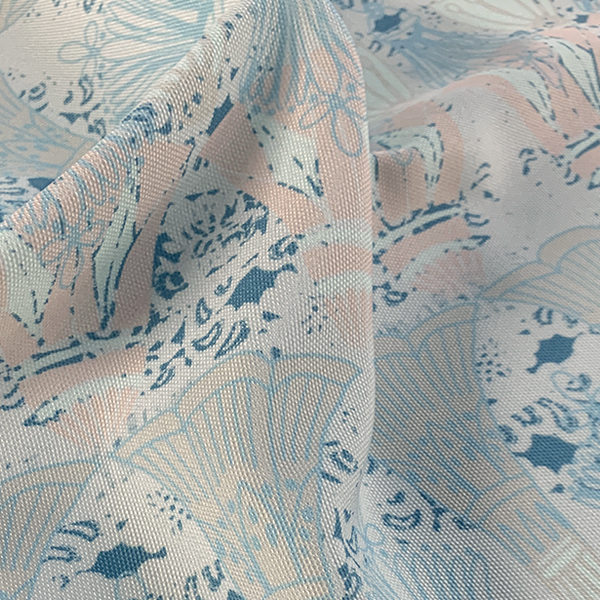 "Taj Mahal Nude"
I've shown work at Premier Vision in Paris and Surtex in New York. From experiencing both of these events I truly believe Australian design is in a unique position on the world stage, in that it is fresh, dynamic and informed by Australian aesthetic sensibilities that allow it to hold its own in a first-class arena.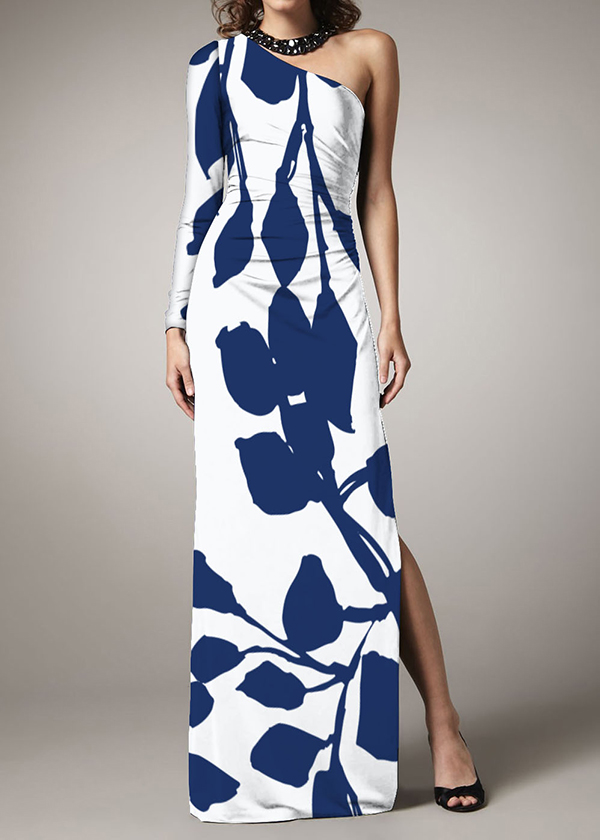 "Indigo Blue Vine" dress mock-up
After completing a Master's of Cross Disciplinary Art and Design in 2015 with studies in Textiles, Fashion, Interior Design, Urban Design and Community Projects, I've got several projects coming to fruition over the next year so keep a look out for the updates. A hint on what's to come: I'll be using Digital Fabrics and having several designs printed on their gorgeous Dilly fabric! The print and fabric quality that you are able to access through Digital Fabrics is incredible.
You can find updates on Instagram @_michaelaburgess or my website!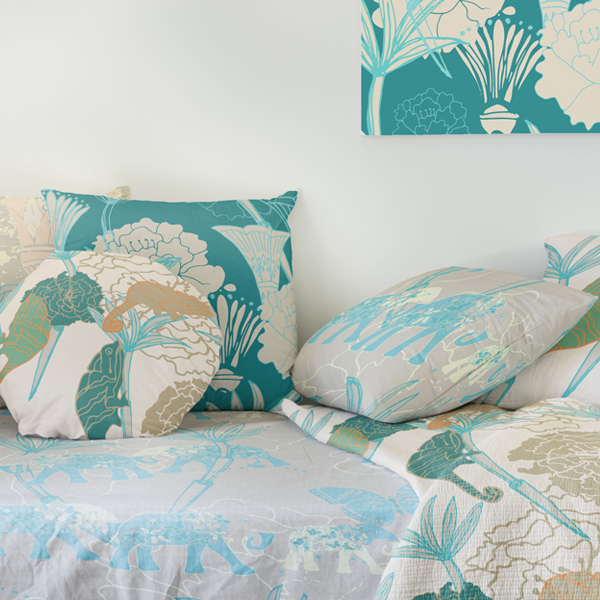 "Bombay Mai Tai" collection day bed mock-up
If you want to collaborate with us on The Designer Project and become part of this creative club, please apply! Send us an email with your portfolio and why you would like to be part of this initiative, and we will be in touch!