Nailed It. Creative business success story
Here at Digital Fabrics we love finding a new and interesting success story on a brand or business that is inspiring to the creative community. We thought it would be useful and informative to find out how these creative businesses nailed it, lessons learned on the way and tips they might have. We have asked them to share important "How to's" and growth hacking tips for start-ups and emerging designers. Read it, get motivated and nail it yourself!
Today we are talking to Sarah Kalidis, the artist and designer behind Textile label and self-named bricks and mortar shop: Studio Onethirty. We will be chatting to her about how and why she began, what challenges she faces and what she sees for the future of her growing brand.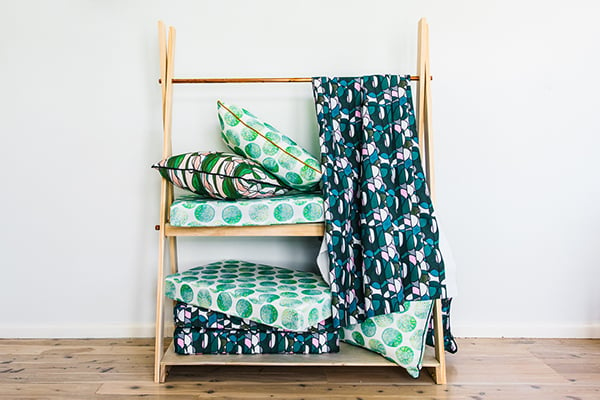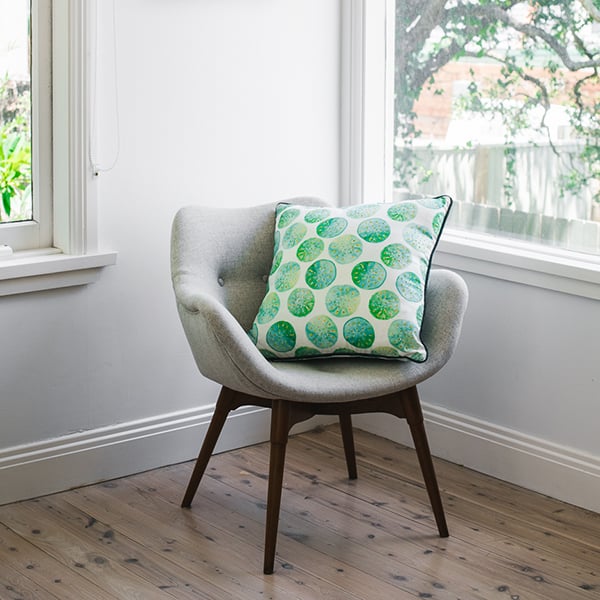 Tell us about your creative business, what do you create, how did it begin and where did the name for the brand come from?
Hello I am a textile designer, furniture designer and artist. The business began while I was taking time off as a new mum; I started drawing and painting in my down time. After trying to source fabric for homewares pieces, I found there was a lack in the market for something bold and playful, and at that moment I decided that I would create something myself. Thus began the transition from drawings to textile pattern.  The name 'Studio Onethirty' is where my studio first began; my home address number of 130. It would be a reminder of a humble beginning, and those few precious years being a new mum and juggling a new venture.
You began your career in interior design, what led you to start your own business and if you could go back and tell yourself anything what would it be.
After becoming a mum and taking time off, it gave me plenty of thinking and reflection time. I decided I wanted to forge my own path rather than help some someone else achieve their dream. Having my own business would give me flexibility of choosing my own adventure. It hasn't been easy, as working solo from the beginning meant that all responsibilities were mine, and working on designs, prototypes, sampling; meant plenty of back and forth while carrying an infant around.
If I could go back and tell myself something, it would be not to stress the small stuff; things may seem difficult and every day you may feel like you are pushing up a very steep hill, but keep looking forward and try to remember the reasons why you took this path. The pure joy and satisfaction of creating your own collection is far worth it.
What did you learn through the interior design industry that has helped you with building your own brand and what skills are transferable?
Being an interior designer has definitely helped with conceptual development of the range, and I give myself a brief and manage all aspects of the product from initial sketch through to assembly. I not only see each piece aesthetically, but it is important that there is a relationship between form and function. Certainly the skills of being able to visualise a product from conceptual stage has helped. I have a vision right at the beginning of how the piece should look, and having the material knowledge allows me to liaise with different local artisans and collaborate on the manufacture process.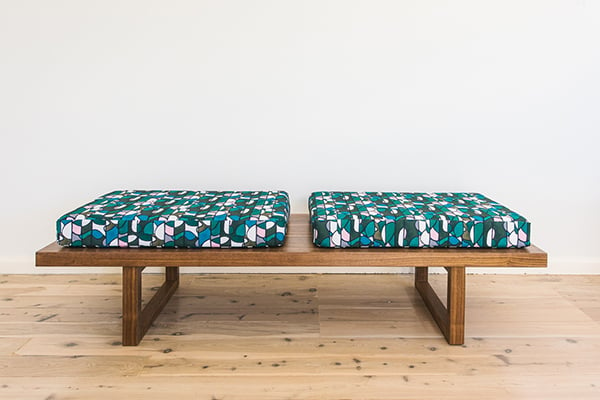 You opened a bricks and mortar shop earlier in the year, a designer's dream some would say. What were the biggest challenges in doing this and what led you to make the bold move.
Yes it is a dream move most certainly! And having only started the business a little over a year before, it was a very quick progression. However a store came up in my local area, in a lovely boutique little shopping strip, and it was a blank canvas. I thought what an amazing opportunity to provide locals with something unique and inspiring, and bring something different to the area. The space is my retail flagship store, and it also houses my art studio upstairs. I love that I can create pieces entirely onsite, and customers can visit to experience the whole design process.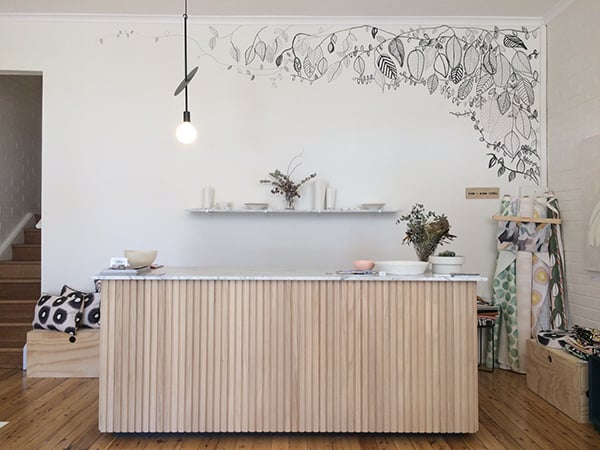 What do you love most about what you do, what does a typical day in the shop look like and do you ever miss elements your old job?
The thing I enjoy most is being able to design and create each piece myself. It is a real sense of pride to be able to introduce people to the collection and explain that the art, textiles, homewares & furniture are my very own designs. And they are proudly made in Sydney! A typical day in the store during opening hours, is working in-store serving customers, along with tending to emails, orders & social media. And if there is some quiet time I can work on some new concepts and art pieces. I do miss my old job where I worked with some fabulous people and clients, however having the opportunity to be creative in a completely hands-on way is a really lovely new direction.
What would your advice be to someone dreaming about opening a shop or creative space? Have you faced anything you didn't foresee as a challenge?
Making the decision to open up a creative space is one that takes a lot of consideration. You need to have a clear goal of what you are setting out to achieve, and know the risks at hand. The retail market is not an easy during this economic climate, so you need to offer your customers a unique experience and a level of service that would make them want to return. The challenge I faced right at the beginning was educating the local community on the store concept. The site had been a beauty salon for over 15years, and not expecting a creative space in an area such as this; it took a little while for people to realise what Studio Onethirty was all about.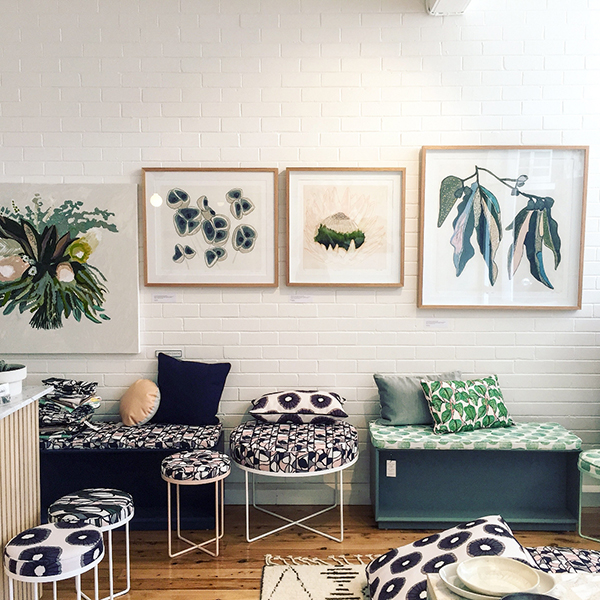 As well as having a real life shop you also do the independent design markets, what do you think the main benefit of these are to Studio one thirty and what would your advice be to someone keen to showcase their brand at these events.
I love doing design markets! I feel that my products need to be experienced first-hand; and what better way to see a product than to touch and feel, and meet the artist themselves. My first ever launch to the public was at The Finders Keepers Market 2017 in Sydney, and over 3 days 20,000 people came through the doors! So the exposure my brand gained in the early days was incredible. Exhibiting at a design event is something I highly recommend when developing your brand. You will be exposed to a diverse range of customers, & gain feedback on your product that enables you to grown and adapt to the retail market.
What are your biggest inspirations and favourite materials to work with and is there a material or discipline you would like to work with in the future?
I love painting botanicals and native flora, and I do like to give my pieces a contemporary feel. It is all about colour and texture. I do enjoy working with linen as I love the organic feel of the fibre, and there is something about the way my designs translate to the cloth; it adds dimension to the artwork yet achieves a softness. I try to be eco conscious when developing the range, working with more recycled materials would be a great step.
How do you approach new work or designs, do you create for seasons or trends? In your experience is this valuable or do you prefer to follow your own path and see what comes naturally.
I prefer to follow my own path when designing pieces. My range is quite unique, and so it is important for me to keep inspired by external influences other than trends. I do feel that my work is a reflection of the season; I am often inspired by the natural environment, and so many of my artworks include colours that I am surrounded by at the time of their conceptualisation. It is generally a natural progression while painting and drawing.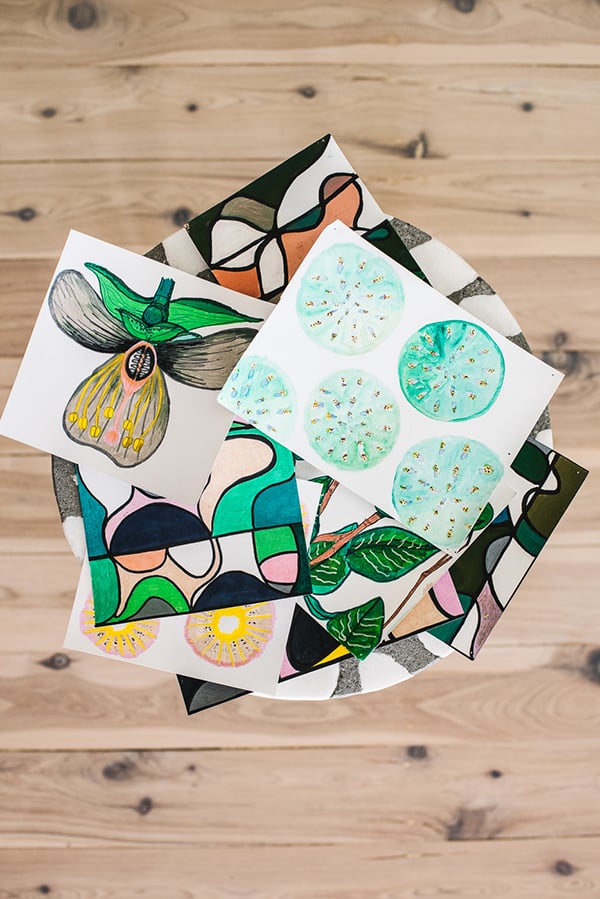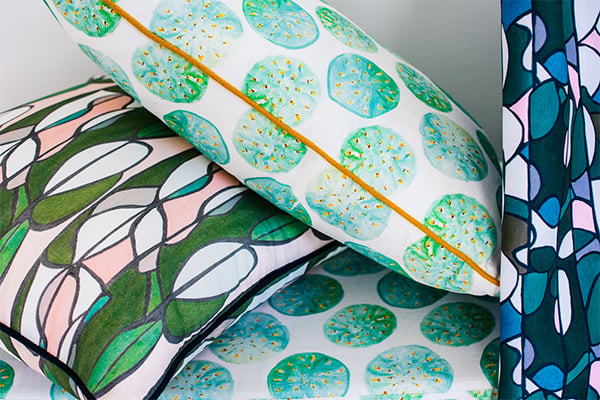 What do you see for the future of Studio One Thirty, do you have any projects in the pipeline you want to let us know about? 
I hope that my pieces can continue to bring a smile 🙂 and one day I would love to see my upholstery fabrics in an amazing hotel somewhere fabulous, like New York or Paris. Dreaming BIG I know!
What is the best piece of business advice anyone has ever given you and if you can pass on any words of wisdom what are they.
One of the best pieces of advice was that you should believe in yourself and have the confidence in your product, as it will evidently show in the quality of work you produce. Words of wisdom would be to find something creative that you really enjoy, even if it is just a small hobby, and make some 'me' time to really enjoy it.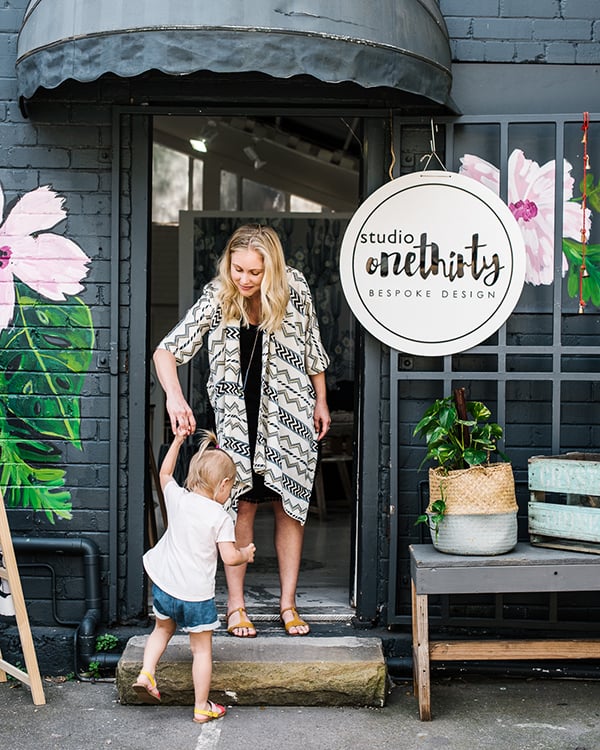 Thank you Sarah! We loved having you as part of our Nailed It series.
You can follow what Studio Onethirty is upto: Website, Instagram