We couldn't be more excited to announce that our next featured artist of The Designer Project will be none other than the absolutely delightful Gabrielle Marlow! 
Gabrielle is based in the Southerland Highlands of NSW.  She loves drawing and painting and using pure paint pigments to create her beautiful designs, as well as working with oils and pen and wash as well. We love how she takes inspiration from everything around her; picking flowers on walks in nature or photographing flowers, plants, foliage, insects, birds, and other animals. 
Her 'Natures Garden' collection was inspired by everything around her; picking flowers on walks in nature or photographing flowers, plants, foliage, insects, birds, and other animals. This range features beautiful Australian floral motifs with a couple floral designs taking inspirations from some classic Indian inspired florals  
Keep reading to find out more about Gabrielle Marlow's wonderful designs, which are all available in our Fabric Shop now!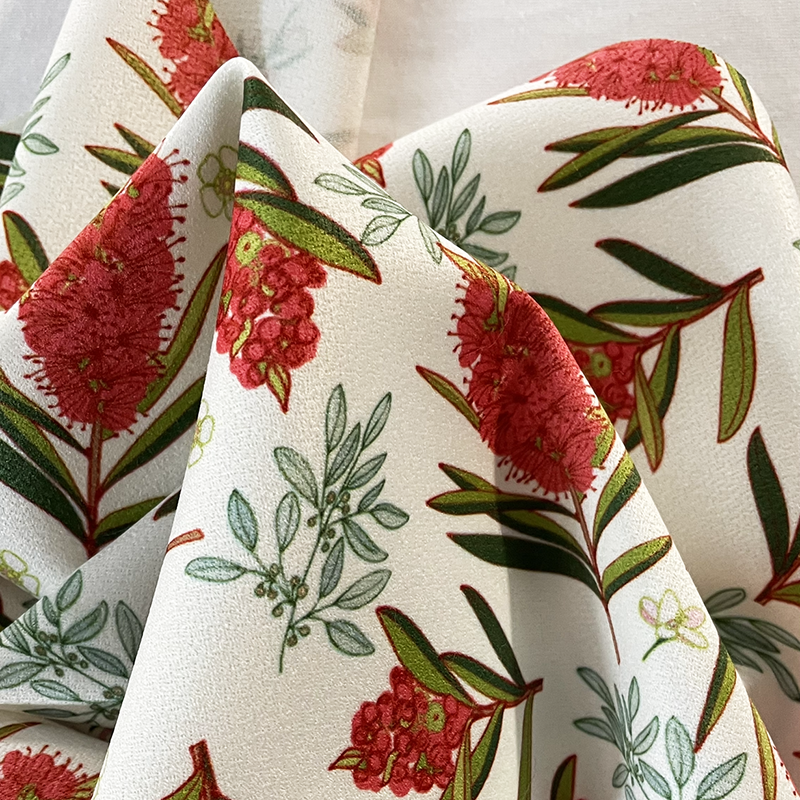 Australian Floral with Red Bottlebrush 
Bright and cheerful red bottle brush and sweet pink wax flowers and foliage on a beige background. There are single pinkish white wax flowers as well as little wax flower sprigs with buds. It has lovely soft grey green foliage with little brown berries that bring this Australian wildflower design together on a soft light beige background.
This design would make some amazing statement cushions that are sure to bring character and colour to your home!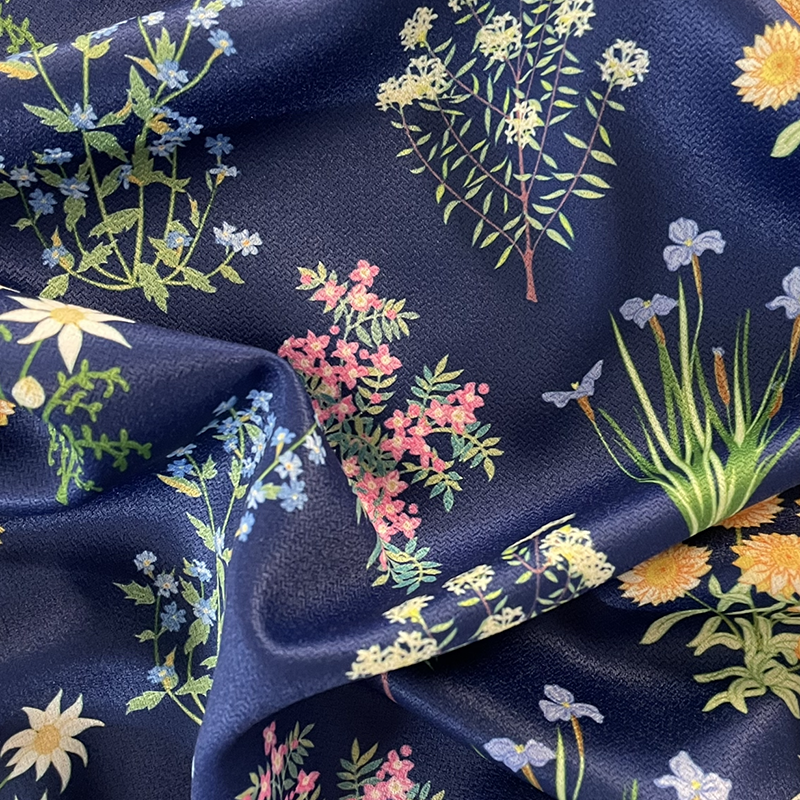 Australian Springtime Bush Flower 
Inspired by bushwalks and nature study sketches as well as the classic Millefleur designs from the Arts and Crafts movement.  This design features sweet small springtime flowers: Flannel Flowers, Pink Boronia, Yellow Paper daisies and more.
This design as bedsheets…yes please! We think it would be great for any bedding projects and even some fashion garments, perhaps a fancy dress or a lovely little skirt.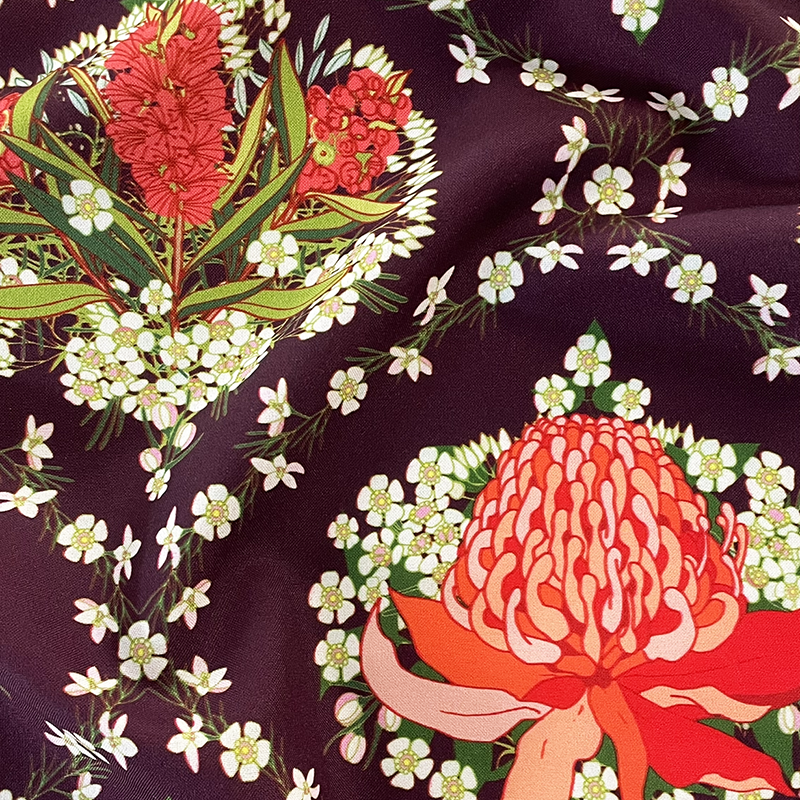 Bright and bold Australian Floral 
An Australian floral design with red Waratahs, red Bottlebrush, and lots of pink and cream coloured dainty native flora in an Ogee Classic design on a rich dark red. Surrounded by Ogee shaped floral chains with sweet wax flowers creating a rich and joyful Australian wildflower design.
We think this is such an excellent print for Home and Interior projects. Imagine this on some statement curtains!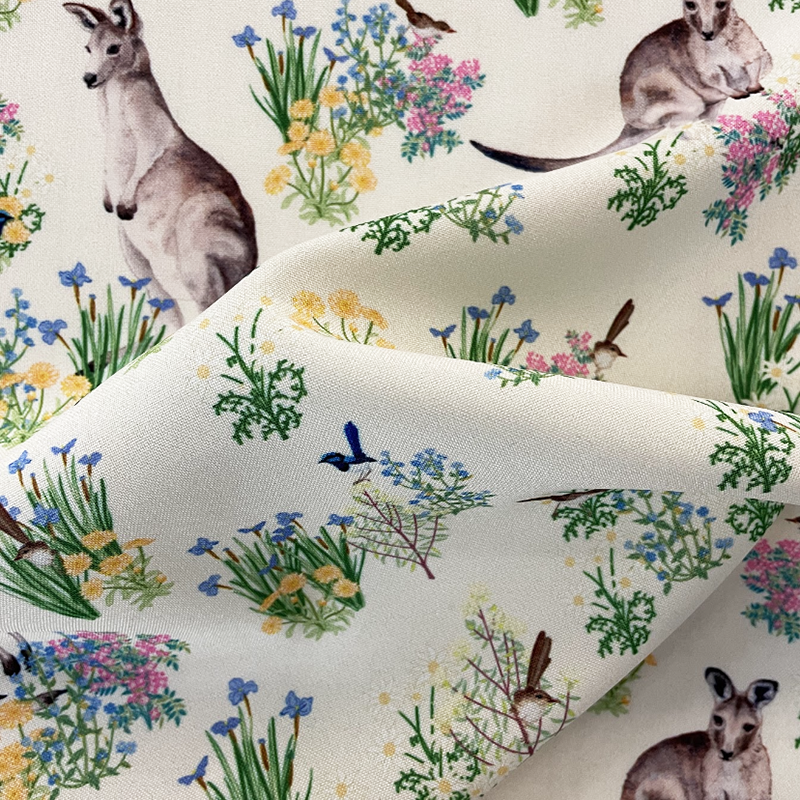 Kangaroos, tiny Fairy Wrens and Springtime 
Vintage style Australian flora and fauna design features watercolour paintings of kangaroos and springtime wildflowers on a soft pale yellow.  There are also some cute little fairy wrens dotted around this design.
This design would work so well for fashion garments, especially pyjamas! This printed on our Cotton Poplin and turned into some adorable pyjamas? We think yes.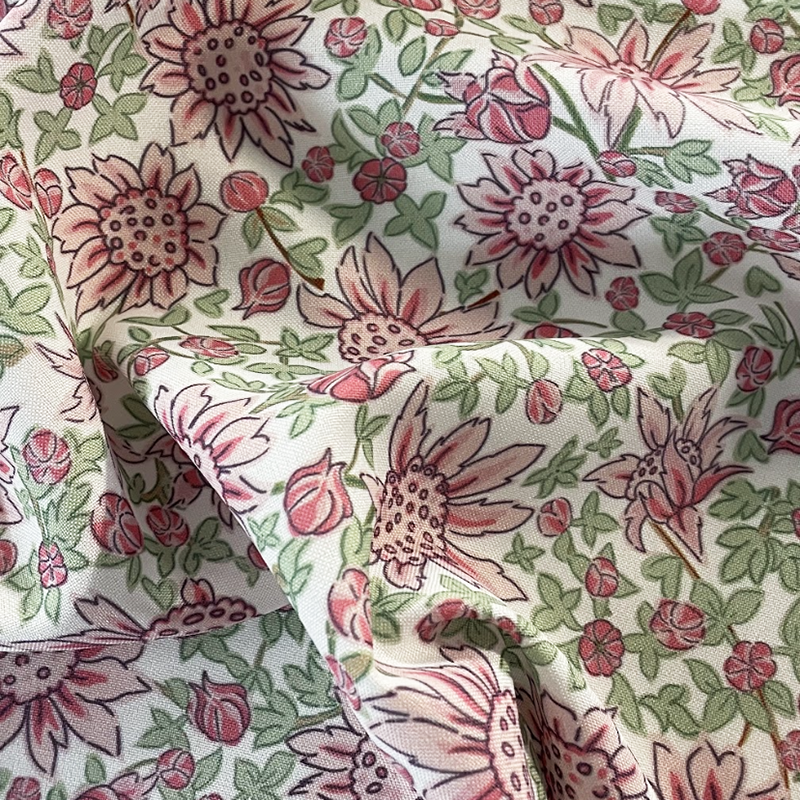 Pink flannel flowers only flower after extreme heat from fires and Gabrielle created this design to celebrate the regeneration and beauty of nature coming back after the bushfires. It's a deliciously pink floral design, quite loose and sketchy with soft greens to complement the flowers.
Pink flannel flowers would just be so lovely as any and all fashion garments! A beautiful flowy dress or a cute little top.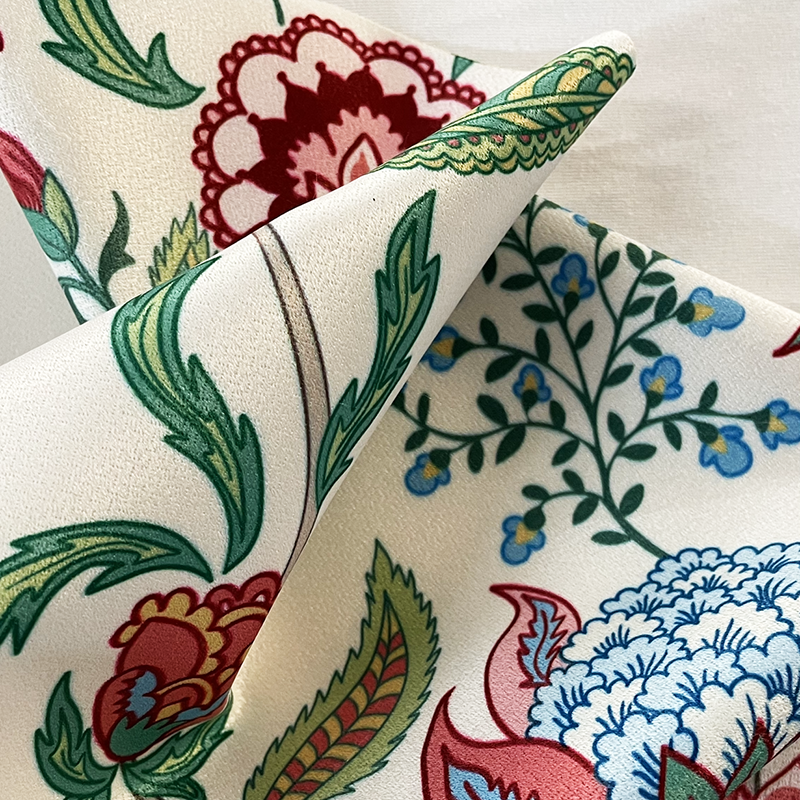 This bright and detailed Classic Indian floral design is full of many rich warm colours.  There are lots of different flowers and leaves that Gabrielle said were so delightful to draw, paint and use for this design which is classic and yet playful at the same time.
We think this would be the perfect print for fashion projects! Can't you just imagine this on a beautiful linen set?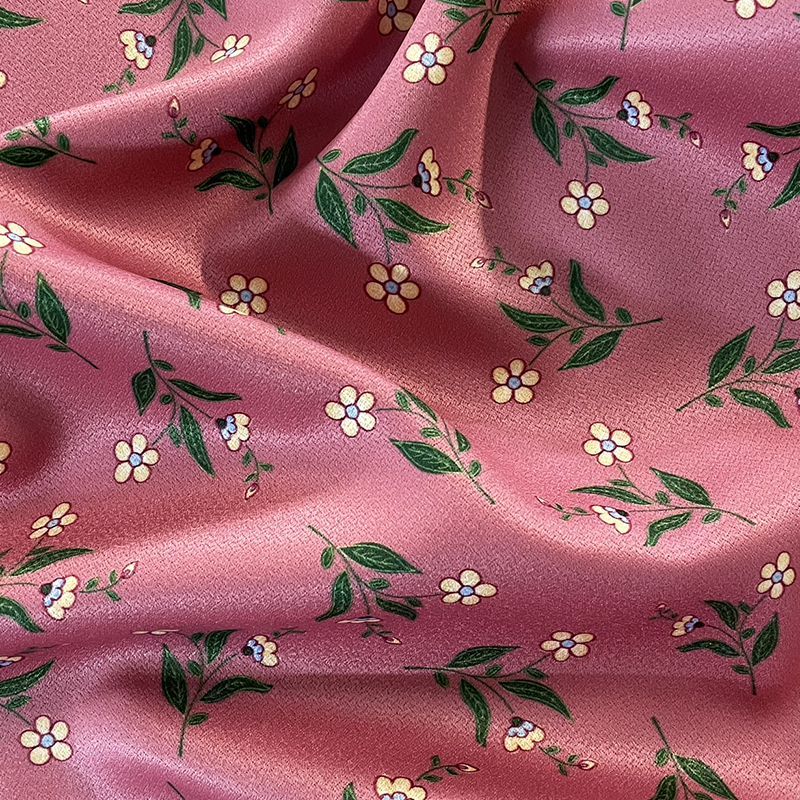 Another beautiful Indian Floral is such a colourful and warm design with dainty stylised flowers. It features tiny flowers in Blue and Gold scattered around on a rich coral red background.
How amazing look this design look as some kidswear? Even some cute bed sheets for the little ones!
Social Links
www.planetwombat.com
Instagram: https://www.instagram.com/gabriellemarlowdesign
fb: https://www.facebook.com/ahappyplaceforeveryone