We're so excited to announce that for our newest instalment of The Designer Project we will be focusing on the fantastically fun work of Melbourne-based surface designer and maker Beck Ng! Beck initially worked as a graphic designer before finding a passion for surface design. Now the maker showcases her designs on gorgeous paper and fabric products through her label Fabric Drawer.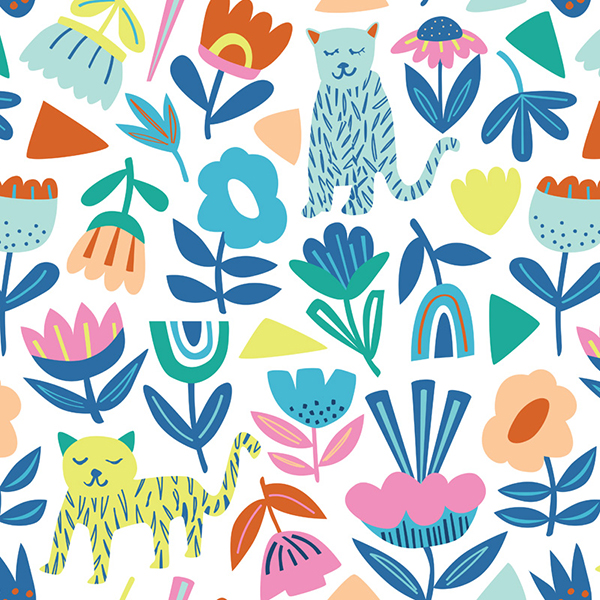 Beck finds inspiration from her travels, everyday life and the city she calls home, with her designs often sporting playful shapes, florals and quirky animal motifs. Her crisp graphic style and love of colour can be seen throughout a range of stunning designs which the designer has made available in our Fabric Shop online. We're so excited to Becks's designs with you all and can't wait to see the different types of projects you use them for! Below we've shared a little about each of Beck's designs and the different types of applications we think they would be perfect for. Keep reading to find out more about Beck Ng's charming designs!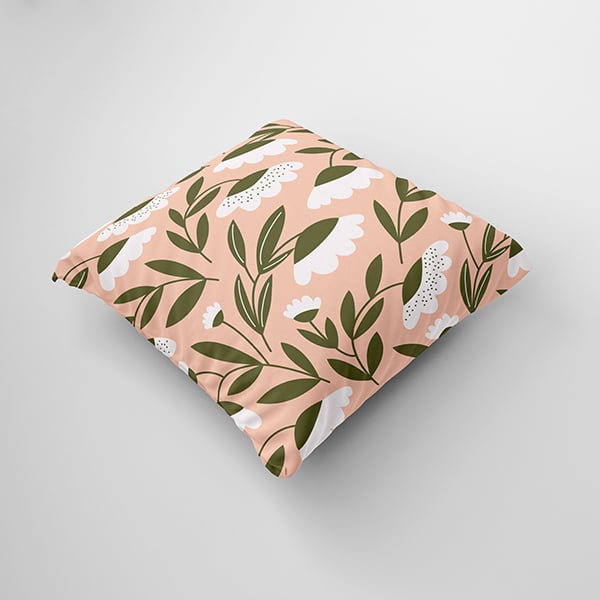 "Colourful Blooms" had a bit of a bumpy start creatively. The elements were meant to be used for a different design however Beck felt it wasn't quite right. Determined to use the stunning floral motifs the design was completely overhauled to create this very fun celebration of all things floral!
We would love to see "Colourful Blooms" used for kitchen and dining accessories such as playful aprons and tablecloths.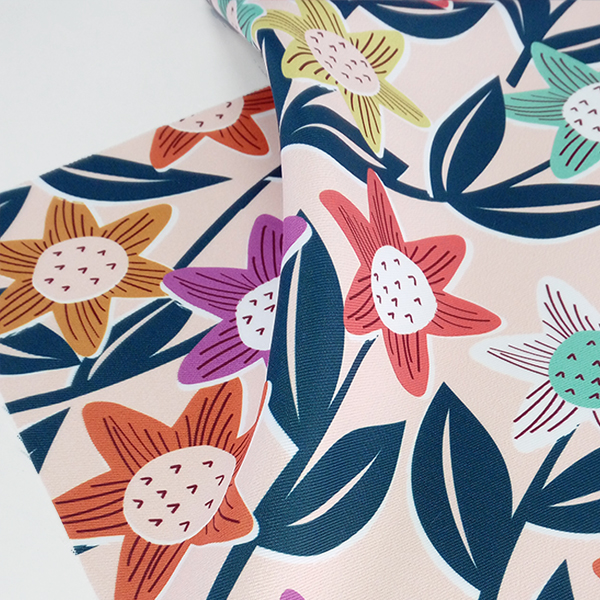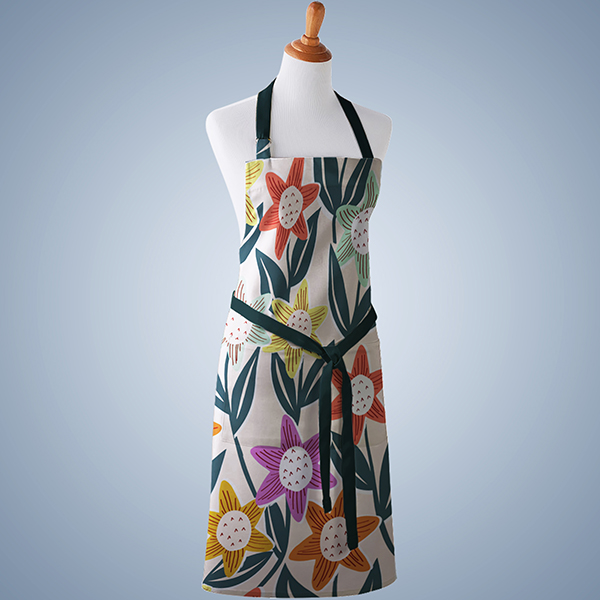 "Full Bloom Pink" is a wonderfully feminine print with gorgeous flower motifs. We love seeing the weight of the flowers play against the humble stems.
We think "Full Bloom Pink" would be a perfect choice for small accessories and bed wear.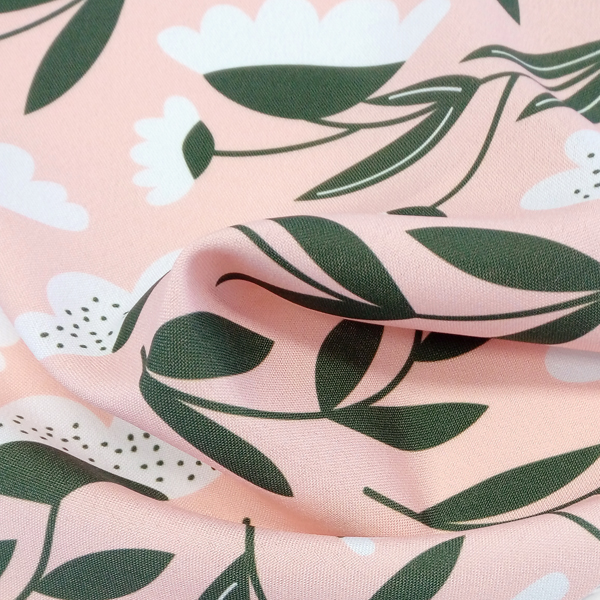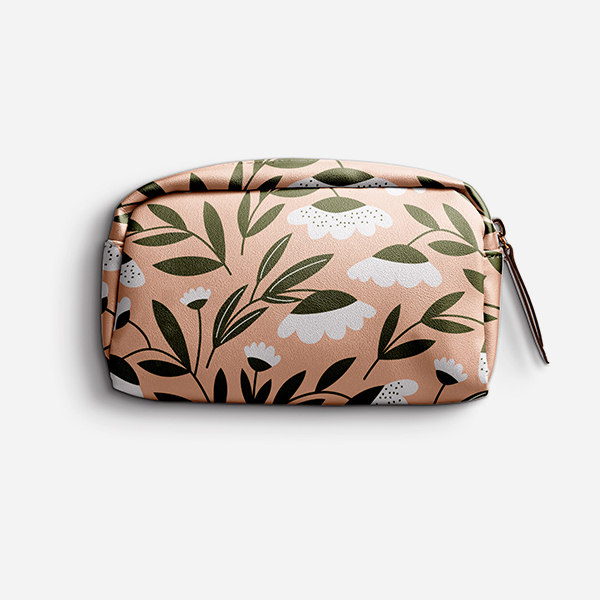 "In The Meadow Strike" is a fun and richly coloured print! Beck felt drawn to creating cat prints despite never owning one. The feeling seems to have foretold the designer's exciting news that she adopted her first kitten this year!
"In The Meadow Strike" is the perfect statement print for tote bags and soft purses.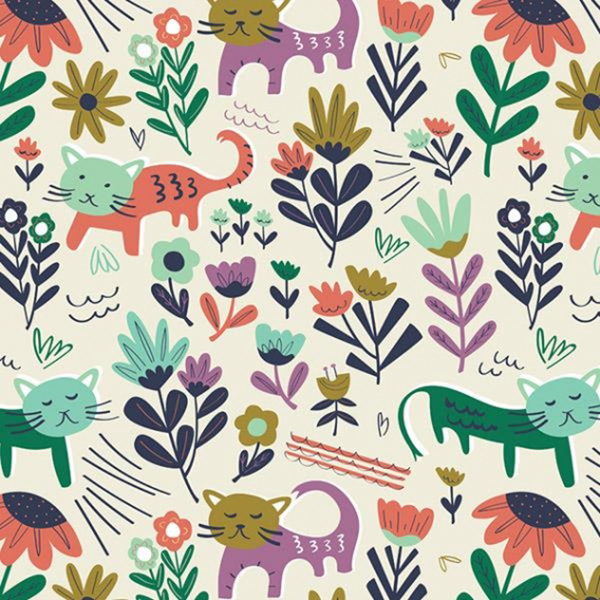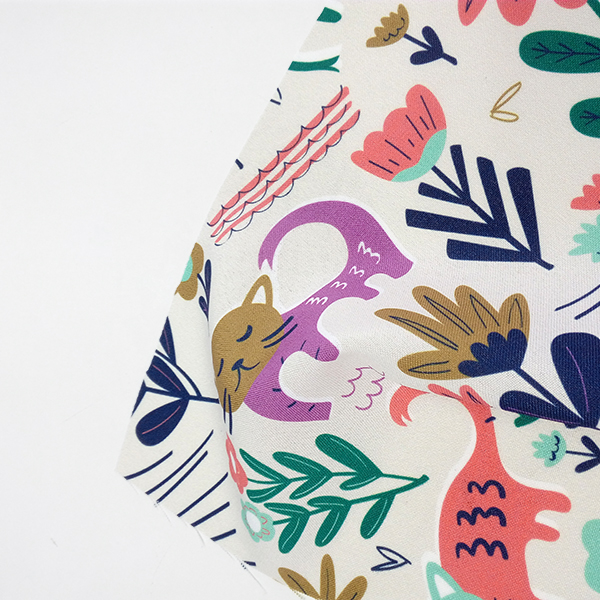 "Siesta Blue" features gorgeously sleepy lion motifs tucked away with playfully illustrated leaves and flowers. "Siesta Blue" celebrates negative space leaving plenty of breathing room between the elements.
We think "Siesta Blue" is perfect for tote bags and drawstring backpacks!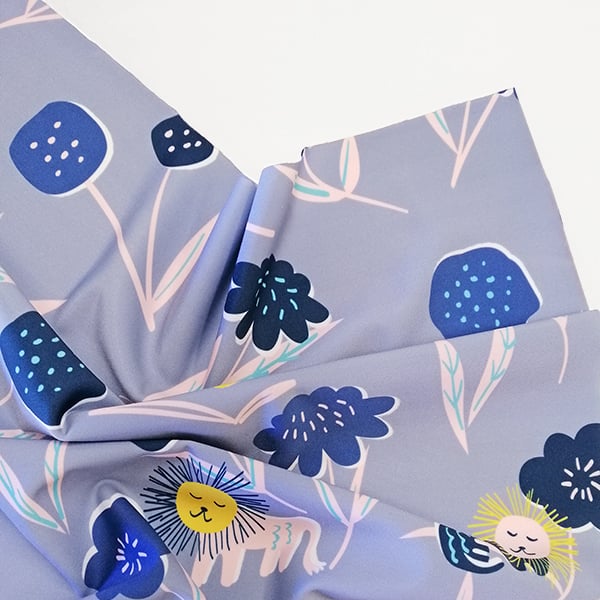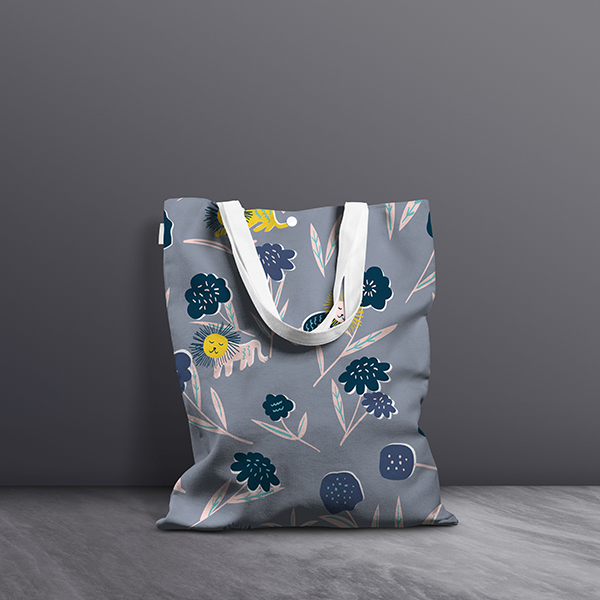 "Paper Cut Shapes Light" is a playful experiment using bold block shapes. We love the pairing of graphic motifs with a warm, pastel colour palette that just begs for the return of summer!
"Paper Cut Shapes Light" would be great across both fashion and homewares! Cushion covers, wide leg pants and swimwear are just a few ideas that spring to mind!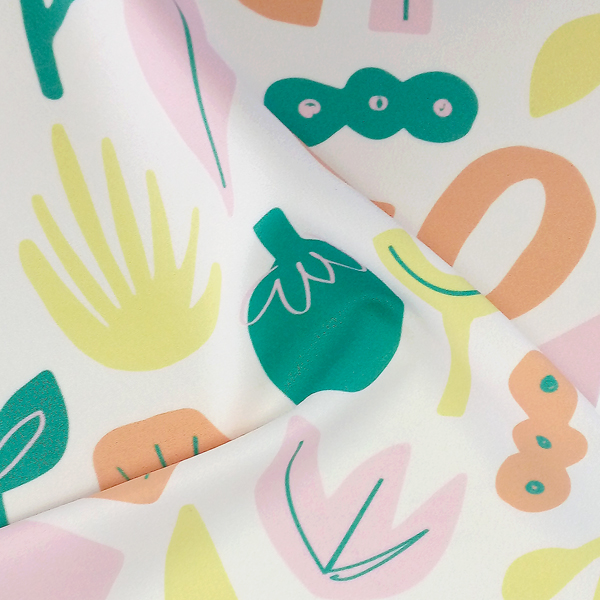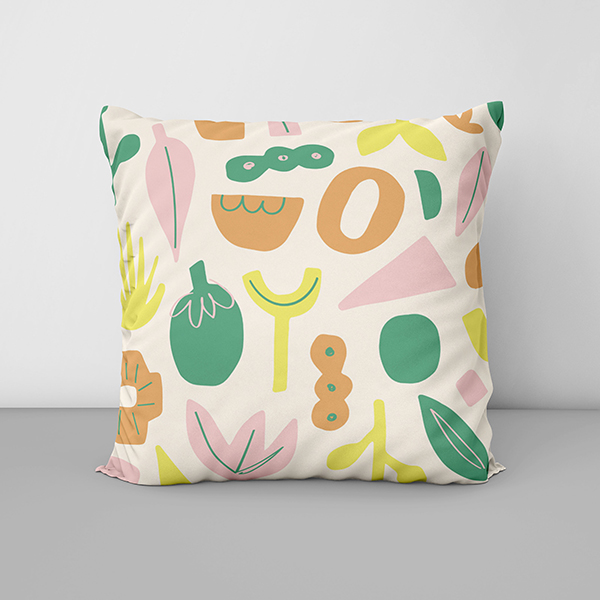 "Roar Neon" was inspired by one of Beck's favourite camping spots and features such a joyous use of bright colours throughout. The motifs have a paper-cut style feel to them and are so perfectly nestled against the crisp white background.
"Roar Neon" is the perfect statement fashion print! We think this design is perfect for oversized bags and summer dresses.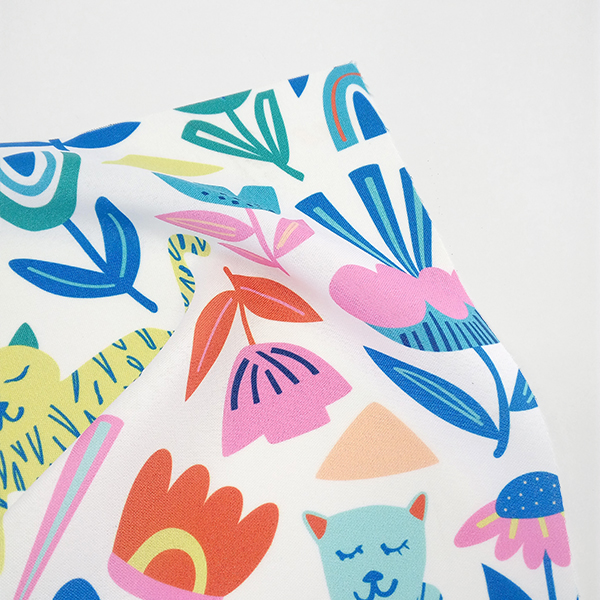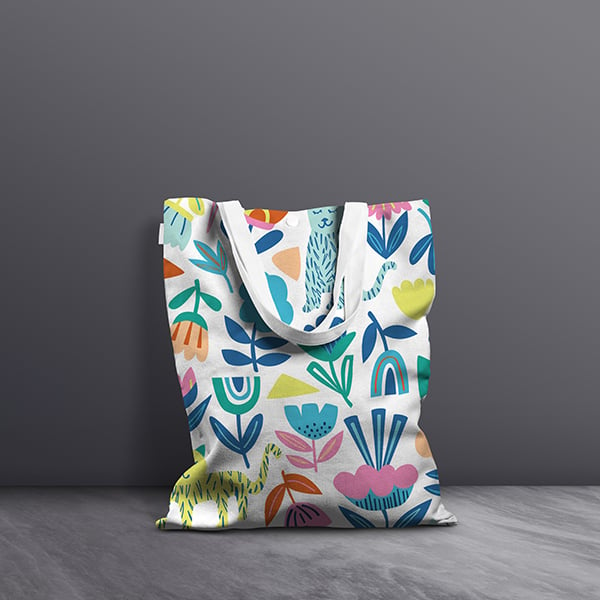 "Sleepy Animals Light" captures an imagined garden and features Beck's pet rabbit Snowy! The designer thinks it's fantastic to add a little of yourself to your patterns, and we couldn't agree more!
"Sleepy Animals Light" would be a great design to use for kids wear and bed wear!
"Under The Sea Light" was drawn when the designer was staying by the beach for a family holiday. Whilst the designer might not be too keen on heading far out into the ocean, she was more than happy to bring the ocean to her surface designs.
"Under The Sea Light" would be a fantastic design to use for kids apparel and swimwear.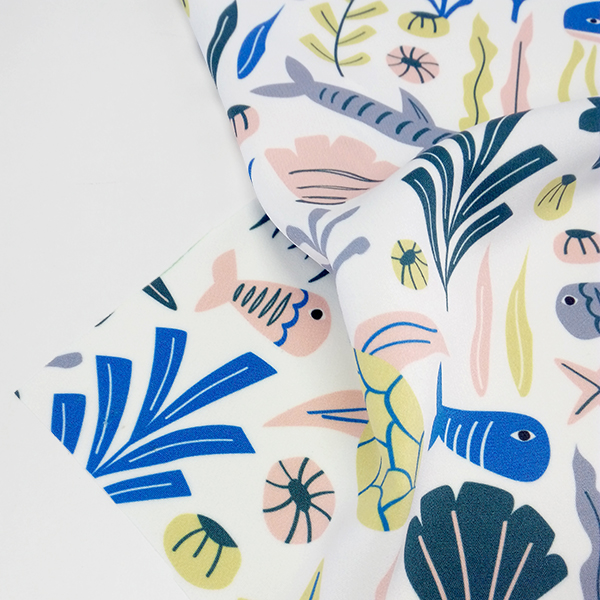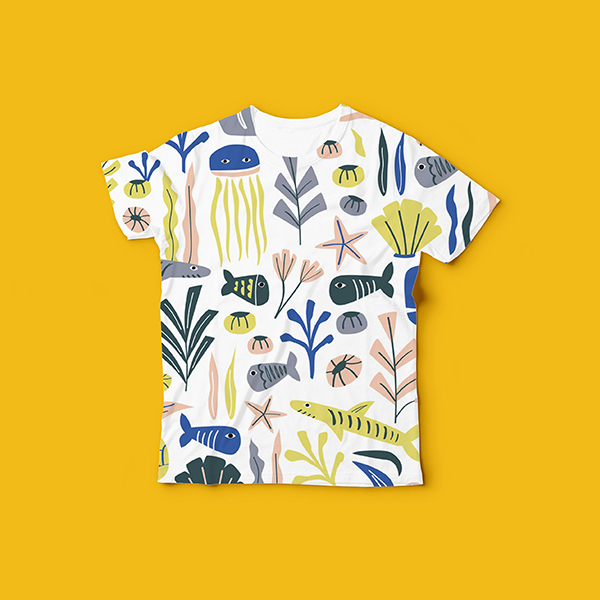 All of our suggestions above are simply starting points to help get those ideas flowing! Each of Beck's designs are available to be printed onto any of our stock fabrics and can all be found in our Fabric Shop. Simply choose your design and the fabric that suits your project best. It's that easy to order custom designer fabric!