We couldn't be more thrilled to have the incredibly talented Tanya Freitas as our final feature artist for The Designer Project 2021 and think she's the perfect finish for what's been a truly fantastic year of showcasing local talent! Tanya is a Sydney-based designer who creates stunning print and surface designs. Tanya first studied Textile Design at university and then worked as an in-house designer for several years before launching her surface design studio Wild Coral Design. The designer's work reflects her love of nature and colour, and gives a nostalgic nod to her Indian heritage while maintaining a fresh and contemporary feel.
We adore the designs that Tanya has made available in our Fabric Shop with the selection focusing on florals and features a playful variety of styles ranging from muted line-art through to a vivid celebration of botanic forms. Each of Tanya's designs can be printed onto any of our stock fabrics, and with minimum orders of just 1m, custom designer fabric is accessible for even the smallest of DIY projects. Below we've shared a bit about each of Tanya's stunning designs and the different types of projects we think they'd be great for so keep reading!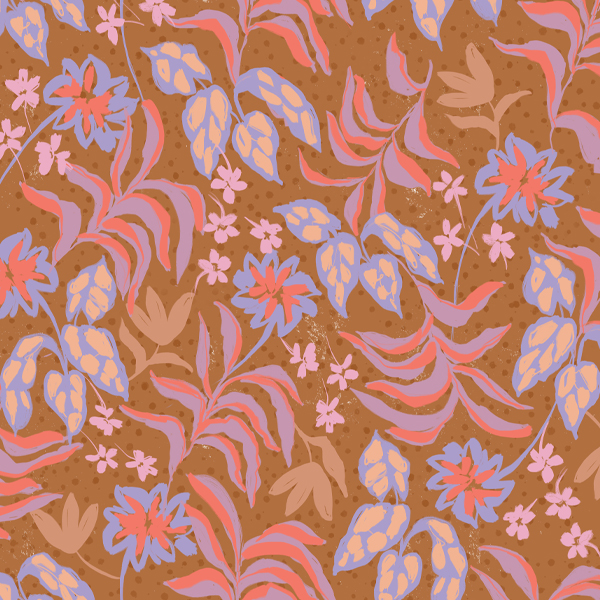 "Boho Fleur" features beautifully drawn flower motifs, delicately outlined to give a vintage feel. The design gorgeously pairs vibrant and muted hues to create a versatile print.
We would love to see "Boho Fleur" used for wide leg trousers, button-up shirts and tote bags.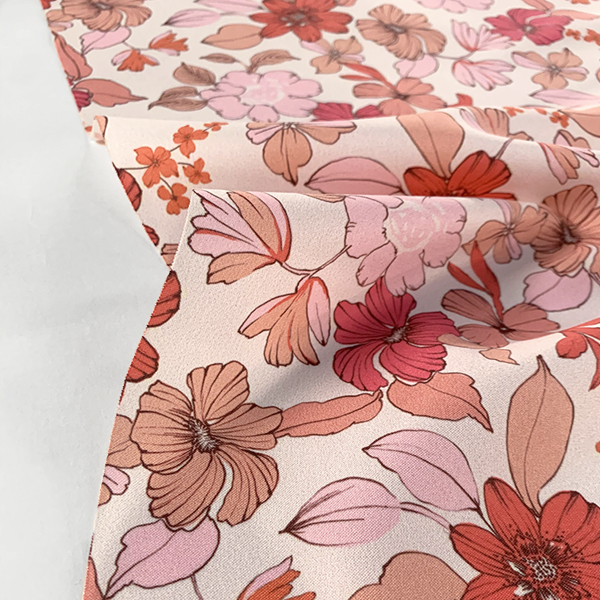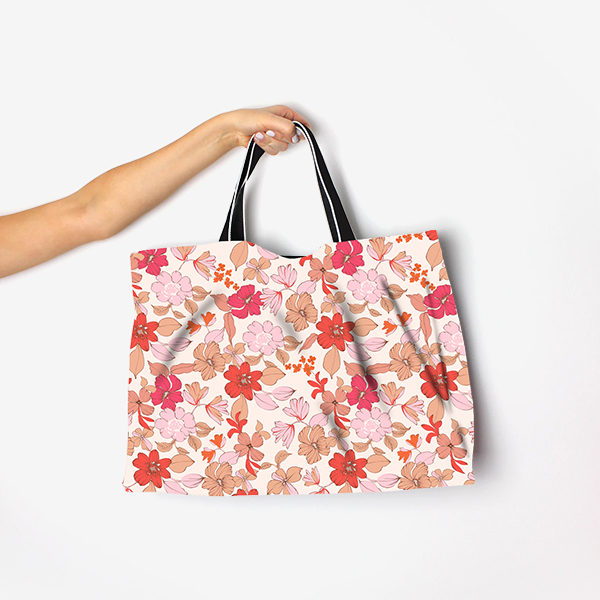 "Rosetta" is a stunning garden rose inspired floral with a statement colour palette of rusty reds and blush pinks. The illustrated details have us swooning!
"Rosetta" would be the perfect print for decadent tableware, scarves and pocket squares.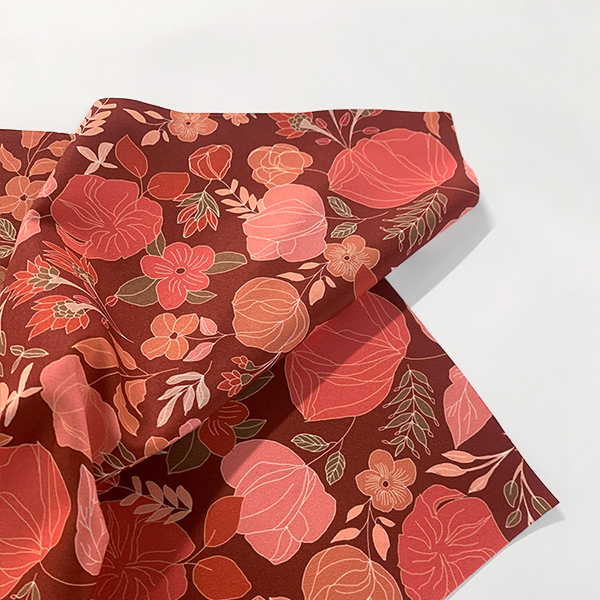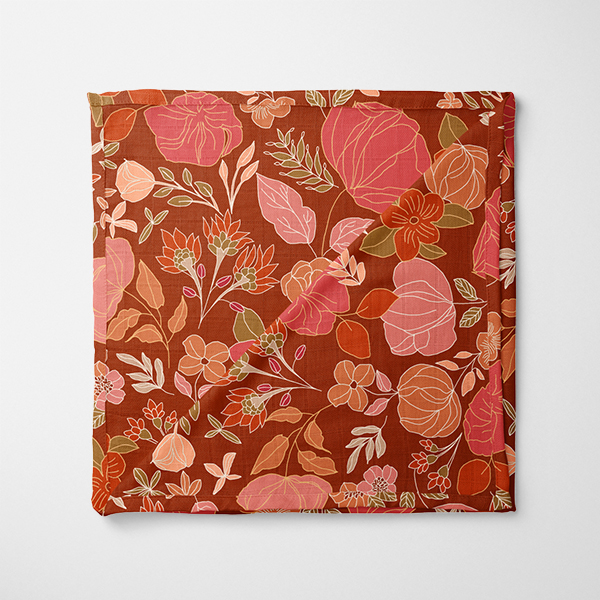 "Floral Bokeh" is a hand-painted boho inspired print. The design features dainty flower motifs in pastel hues, which are set against a deep background.
We think "Floral Bokeh" would be fantastic for blouses, camisoles and aprons.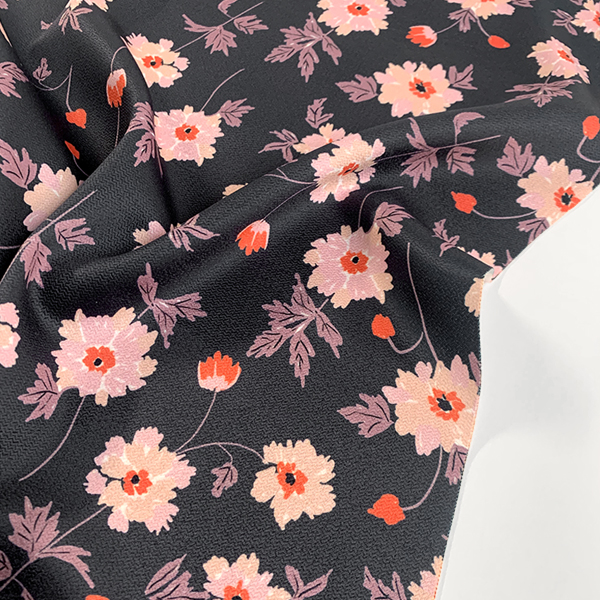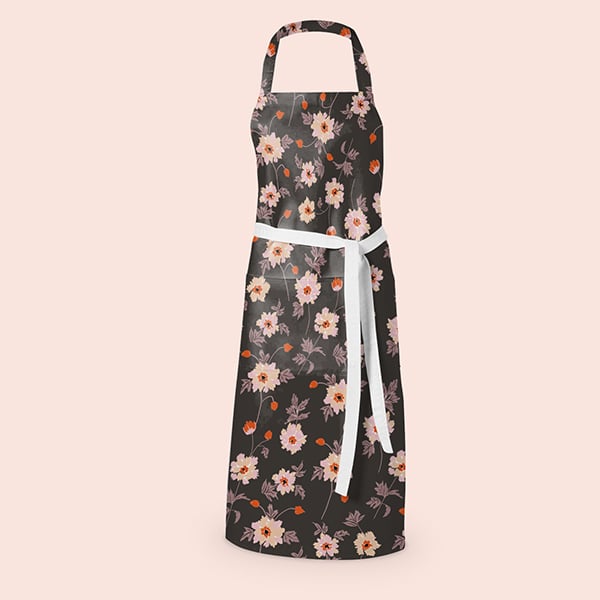 "Ditsie" is a sweeter than sweet floral print! The design pairs soft dusty pinks with pops of pastel denim blue to create the prettiest of colour palettes.
"Ditsie" would be great to use for tea towels, oven mitts and hair scarves.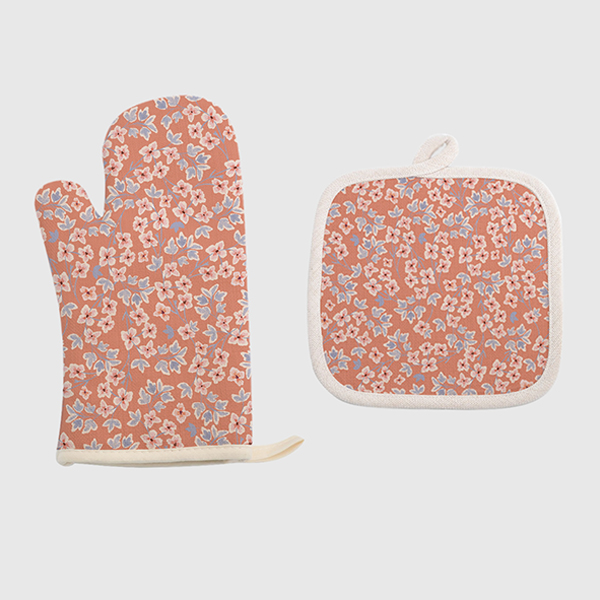 "Burra" is a beautifully rich design, layering plenty of gorgeous floral and foliage elements. The design has a wonderfully warm colour palette setting lilacs and corals against decadent caramels.
We think "Burra" would be the perfect design to use for statement jumpsuits and sarongs.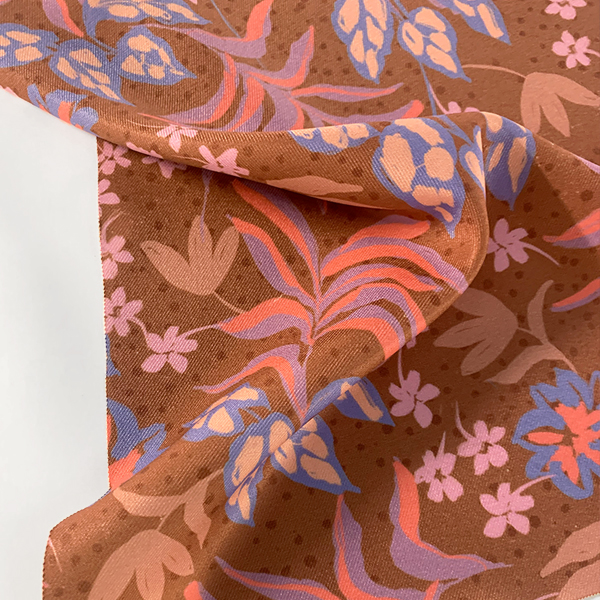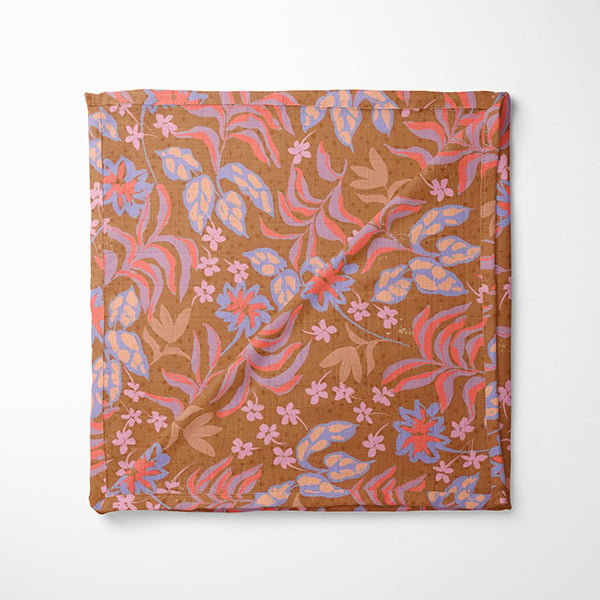 "Carlotta" is bursting with life and colour, inspired by neighbourhood gardens and sidewalk foliage. The vibrant print has a statement colour palette of lilacs, midnight blues and chartreuse.
"Carlotta" would be an excellent design to use for statement homewares and summer dresses.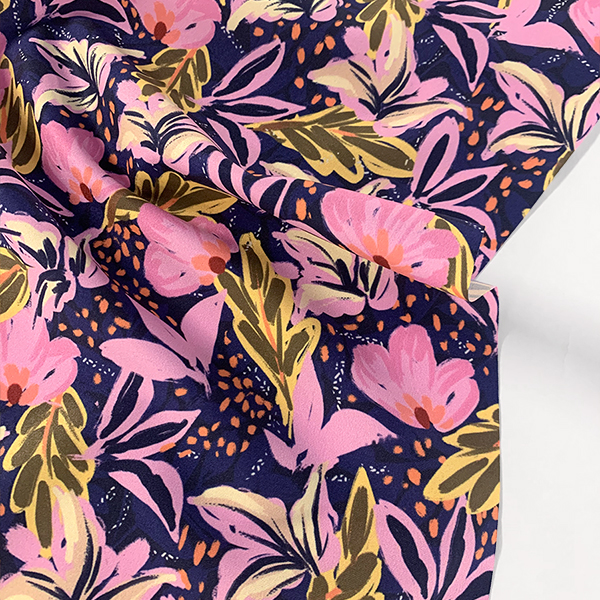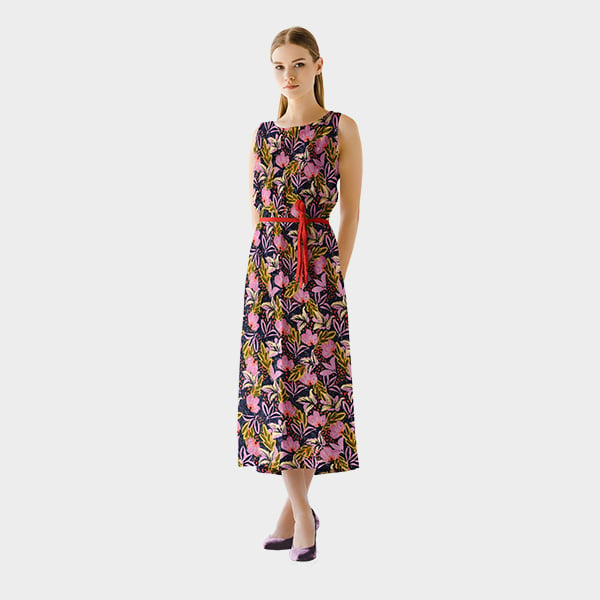 "Coree" takes a more pared back approach, with sweeping linear details and a simple two-colour palette. We adore the combination of dusty lavender and burnt orange.
"Coree" would be the most stunning fabric for upholstery and bedding!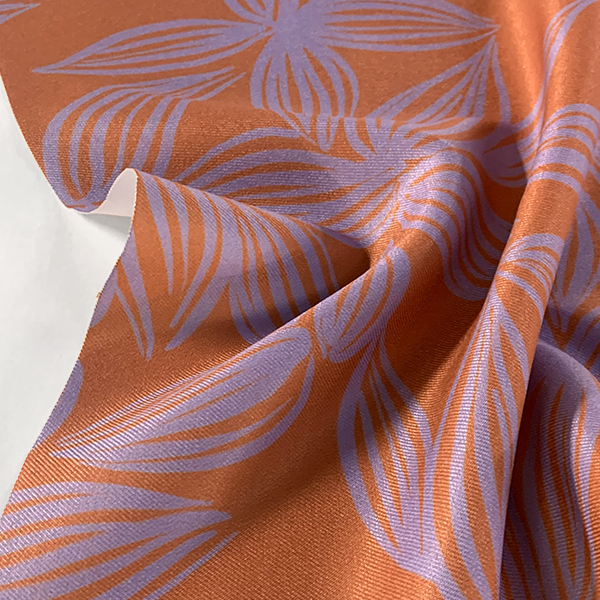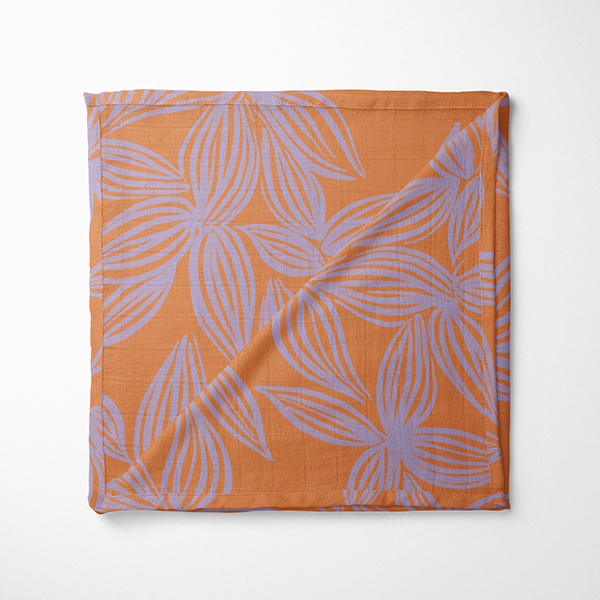 "Parkes" is a fun, quirky print, inspired by sidewalk bushes and fallen foliage in autumn. The design layers big, bold, leafy motifs with a playful colour palette of chartreuse and bubble-gum pink!
We would love to see "Parkes" used for statement cushion covers and tote bags!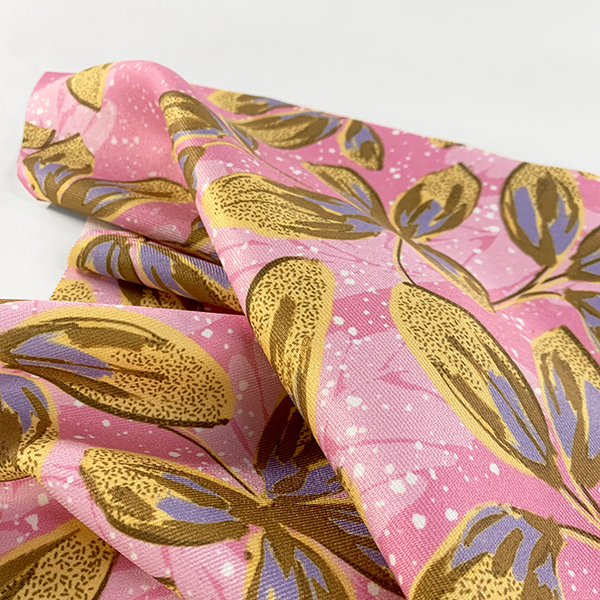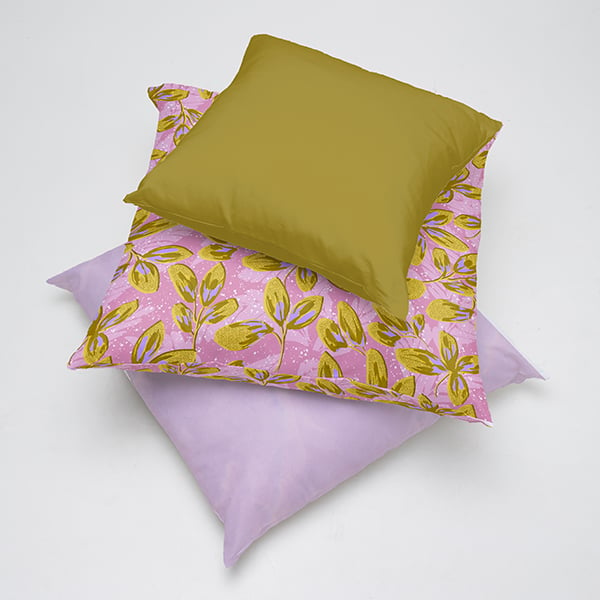 All of our project ideas above are suggestions only as the sky's truly the limit with Tanya's stunning collection! Each of Tanya's designs can be found in our Fabric Shop, so head on over and elevate your next DIY project!