We're very pleased to announce that we can finally share the new prints that we've been working on. Introducing our latest designs: Hand Dyed and Green Lily! For these new prints we've drawn inspiration from the 'wearable art' trend! Whilst the term can be used broadly, when it comes to print design think heavily textured dry brush strokes, pools of inky watercolours, emotive gestures of line and colour and scratchy pencil illustrations.
To create our first print we experimented with tie-dying techniques to create a watercolour effect. To steer away from the ultra-colourful, psychedelic designs that tie-dye is often associated with, we wanted to create a print that felt more abstract.
The final design chosen was one with sporadic ink blots, plenty of negative space and a softer colour palette of denim blues and muted corals. The design's organic feel and chosen colours gives the print a contemporary feel that we think would work beautifully for both fashion and interiors.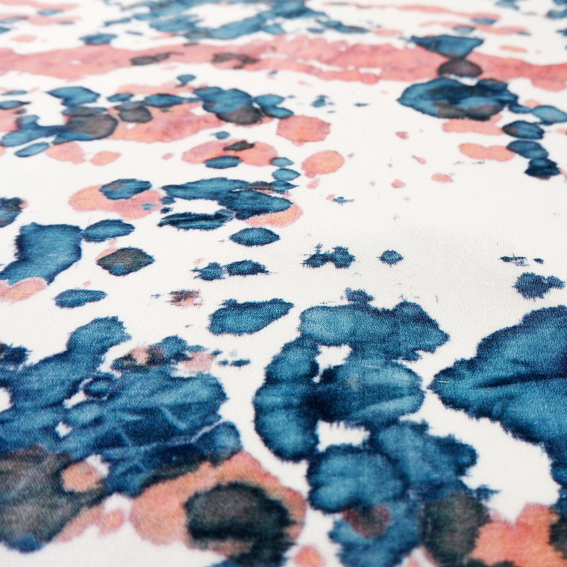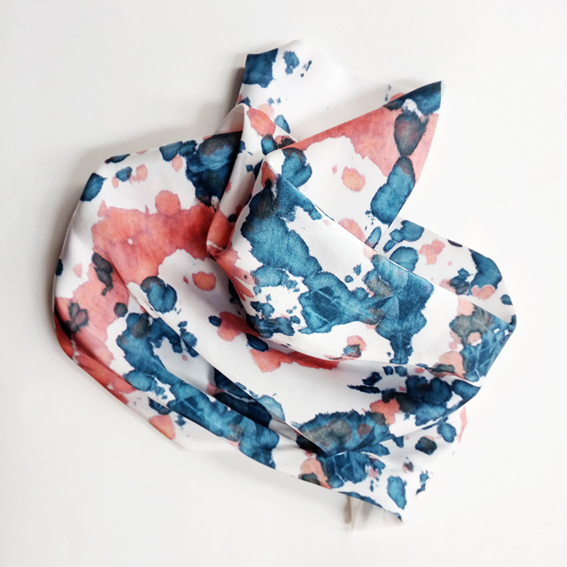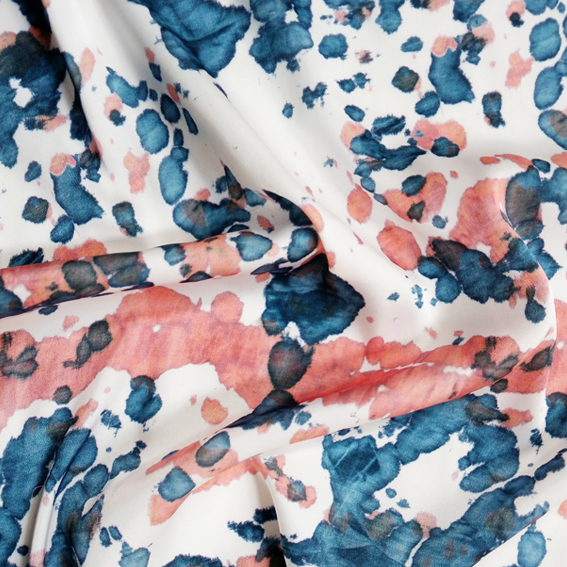 With the success of using tie-dyed fabric as a way of creating a repeat pattern we then tried painting directly onto silk using batik techniques. For this print we wanted to create floral motifs that felt looser in their form than those used in our other floral designs.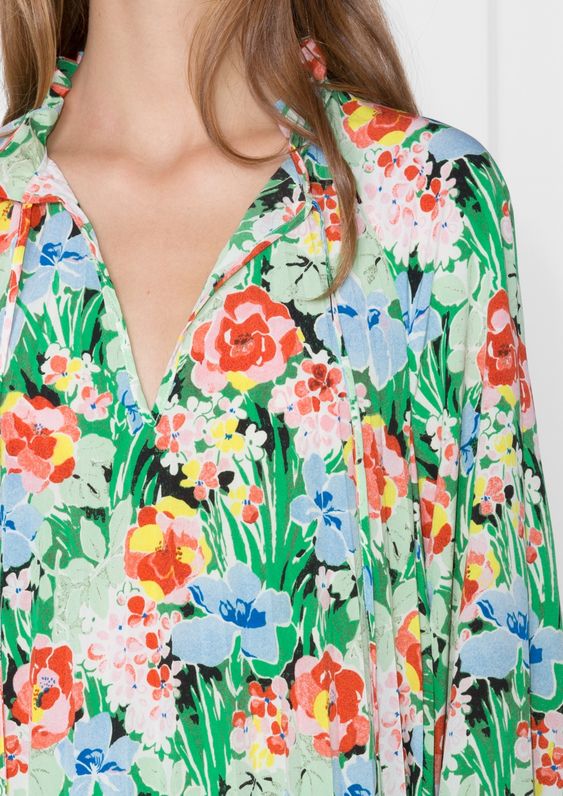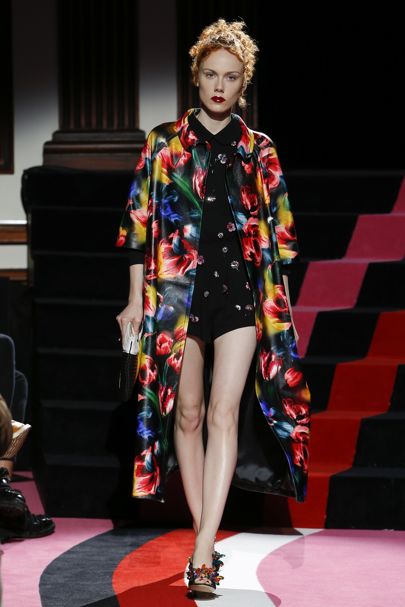 Image source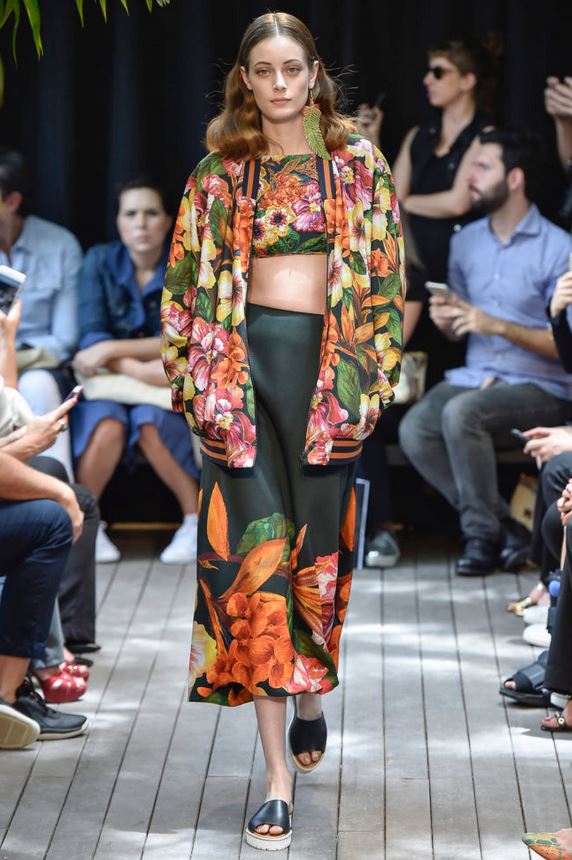 Image source
The dyes allowed not only for the creation of flowing motifs, but also an inky, spontaneous feeling background. The final design has a free-flowing, tropical quality, and is desperate to be made into gorgeous wardrobe staples such as dresses, trousers and head scarves.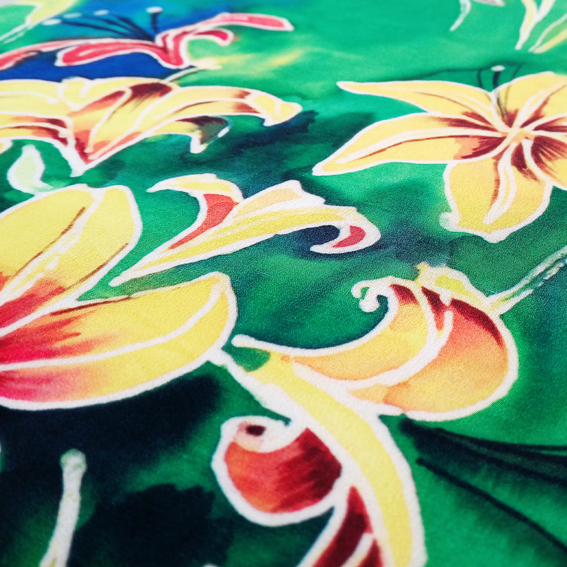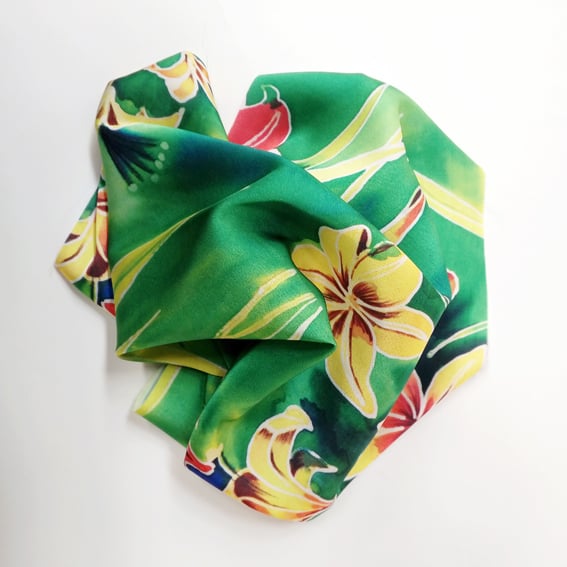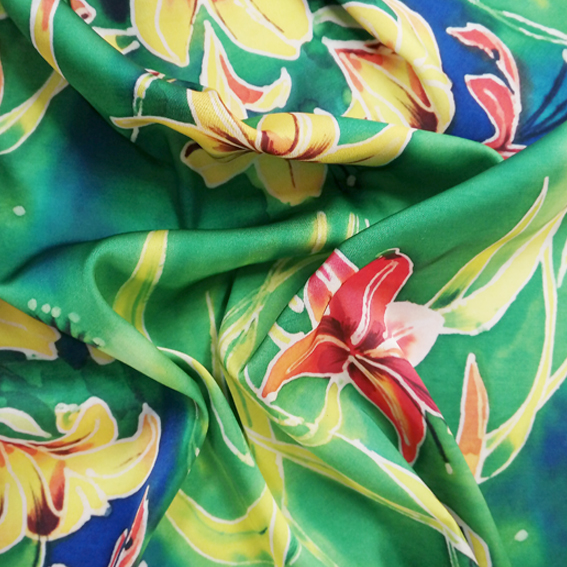 Both designs were resolved as repeat patterns by scanning the original dyed fabric, and then manipulating the artwork digitally. These photographs show the repeats designs digitally printed onto our silk-like fabric Dilly, which beautifully maintains the hand-painted quality of the original artworks.
Whether you like prints that are crisp and minimal, or big, bold and colourful, the wearable art trend is certainly one to try! These prints are now available for purchase in our Design Library.