Exciting news, we now print on towelling fabric!  SPEEDY is our NEW FABRIC Speed Dry Microfiber Towelling.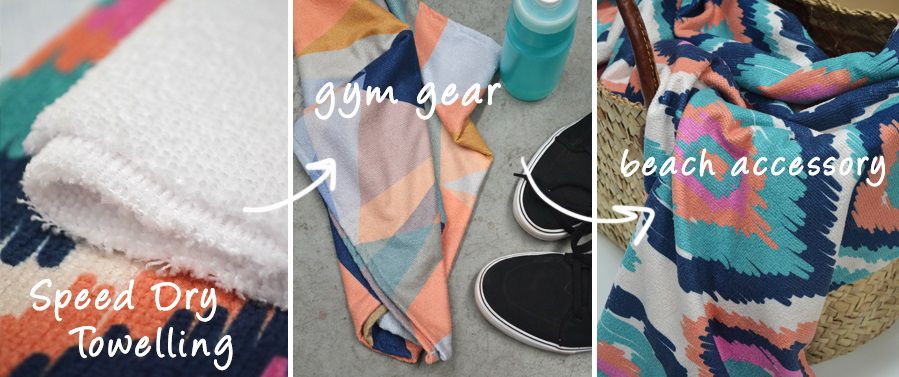 Fast to dry
Super moisture absorbent
Easy to care
Ultra-light weight, fold and carry with ease
100 % quality microfiber polyester
This fabric is perfect for gym towels, beach towels or blankets, kitchen towels and kid's bath wraps.
Interested? Give us a call NOW to organise your sample or simply order your sample here!