We've been really committed of late to sourcing gorgeous new fabrics to offer all of our customers, and are very pleased to introduce the second NEW addition to Digital Fabric's polyester range – the Whisper. If you've been dreaming of a fantastic alternative to silk, with a hint of stretch and zero sheen, then this dreamy fabric's for you!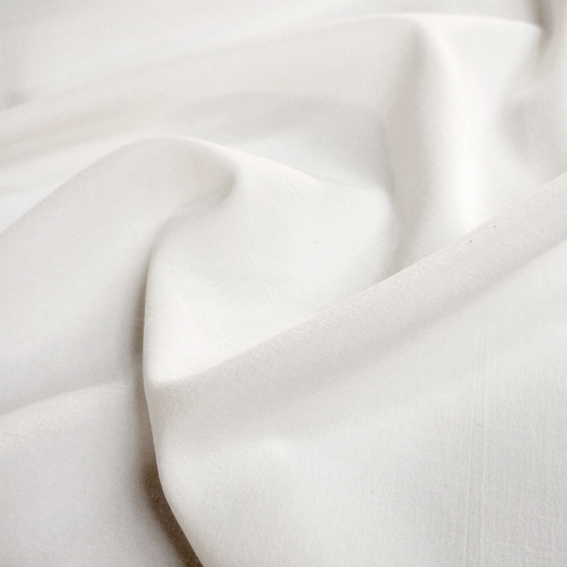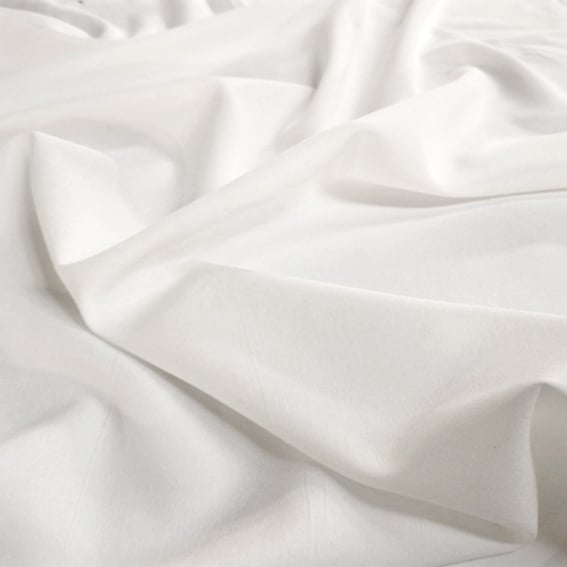 Whisper is a light-weight fabric with a matte finish and a bright white base, which provides excellent colour reproduction when printed. The fabric's smooth textured surface makes visible the fine details of designs making it perfect for prints with lots of elements and / or texture.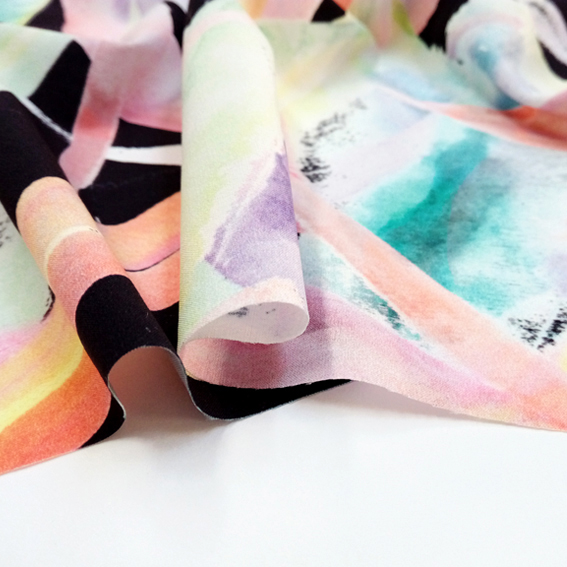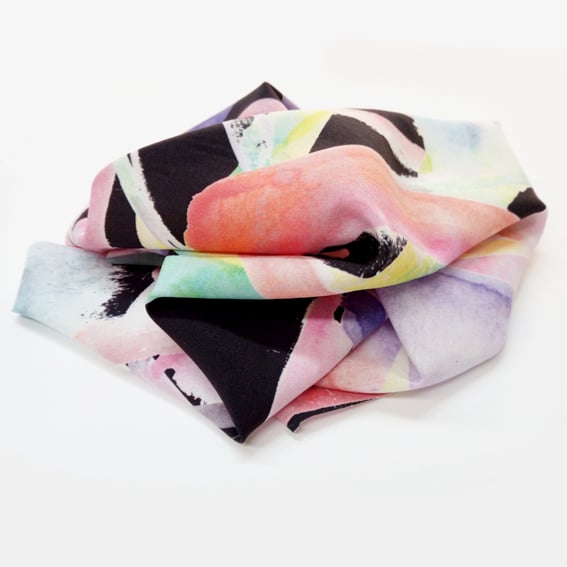 The fabric is a polyester / spandex blend with a good amount of stretch, and has an ultra-fine surface. Whisper's feel and flexibility makes it a perfect choice for fashion garments and accessories as it is really comfortable to wear, and soft to touch. Whisper's slinky, liquid-like drape makes it a great matte substitute for silk, and is most similar to our Dilly fabric. We think this fabric will be just perfect for scarves, skirts, dresses, blouses, lounge-wear, undergarments and soft accessories.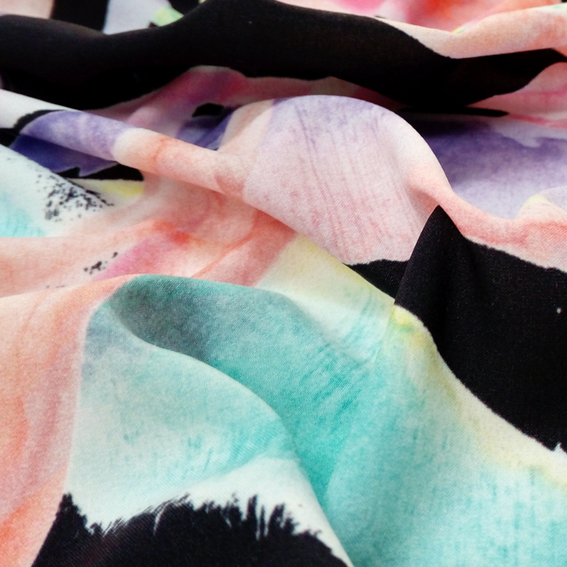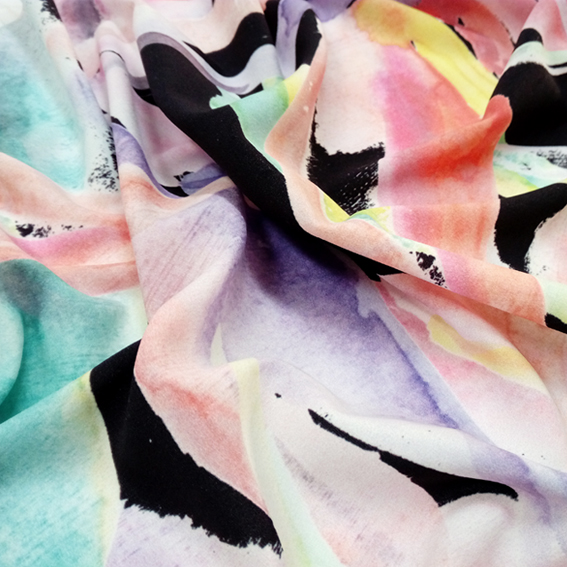 Sample swatches of Whisper are available now through our Sample Pack Order Form. Get in touch with any projects you feel the Whisper would be fabulous for!