We have absolutely loved sharing these divine floral designs by Queensland-based designer Nicole Spencer and hope you've loved her designs as much as we have! To coincide with Nicole's "Take Delight" collection being made available to all of our customers through our Fabric Shop online, the artist herself has put together a guest blog which further explains her one of a kind approach to creating surface patterns and what inspires her work. 
Keep reading to find out more about Nicole Spencer and her stunning designs!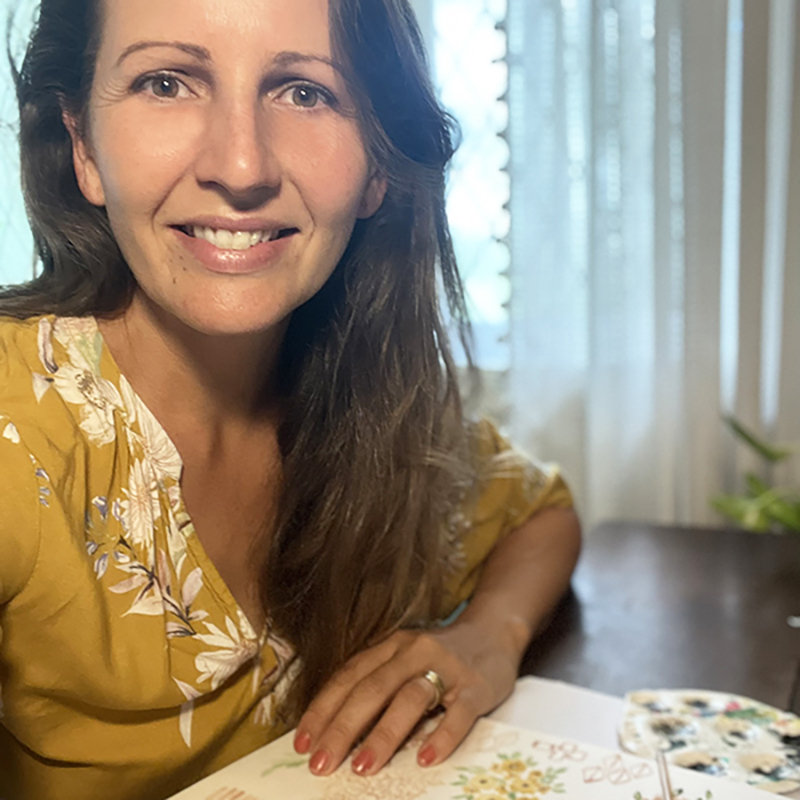 Hello! I'm Nicole, the face behind Ebb & Flow Surface Design. I am a wife to one, mum to 5, painter to some and emerging as a surface designer to many. My family I and live in Bundaberg, QLD, a town not far from the beach, which is our happy place. I love to paint, enjoy a hot morning coffee, have the sand between my toes and just be with my family. Being a stay home mum to 5, I realised a few years ago I had no hobbies and needed to do something for myself. I quickly fell in love with watercolour painting, and over time it's grown from doing painting commissions, to digital prints, and now to wanting to see my work on all sorts of surfaces and textiles.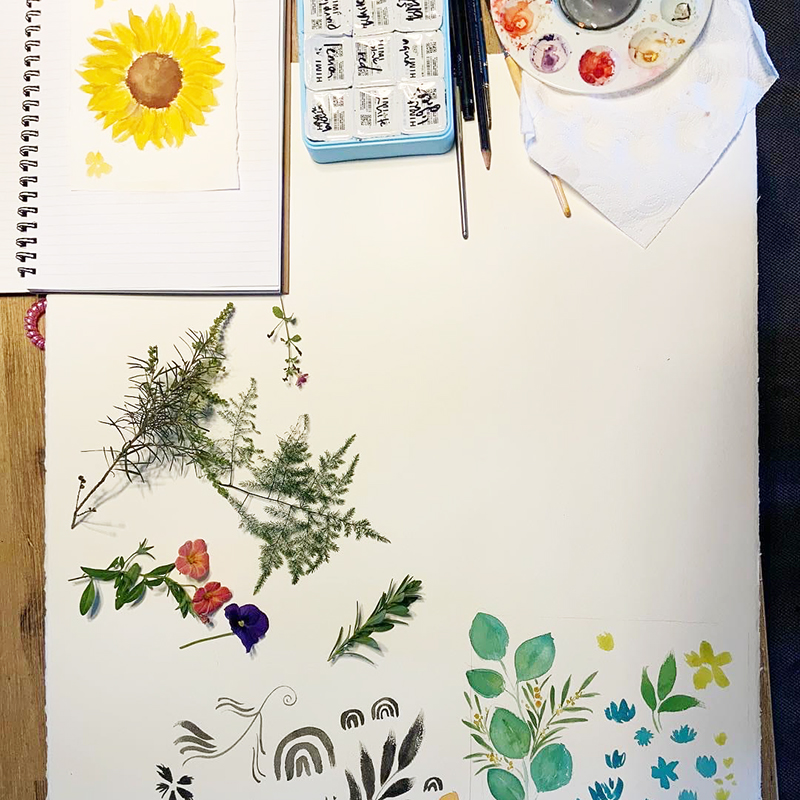 I'm constantly inspired by the seasons we face, the beauty of the world around us, and I love how I can incorporate story telling into my designs. Ebb & Flow not only creates designs, but captures elements from the beautiful world we're in, and uses those to bring encouragement through the ebbs and flows we face in life. It finds beauty in the seasons of growth and in the seasons of change, and always aims to create joy in the simple things.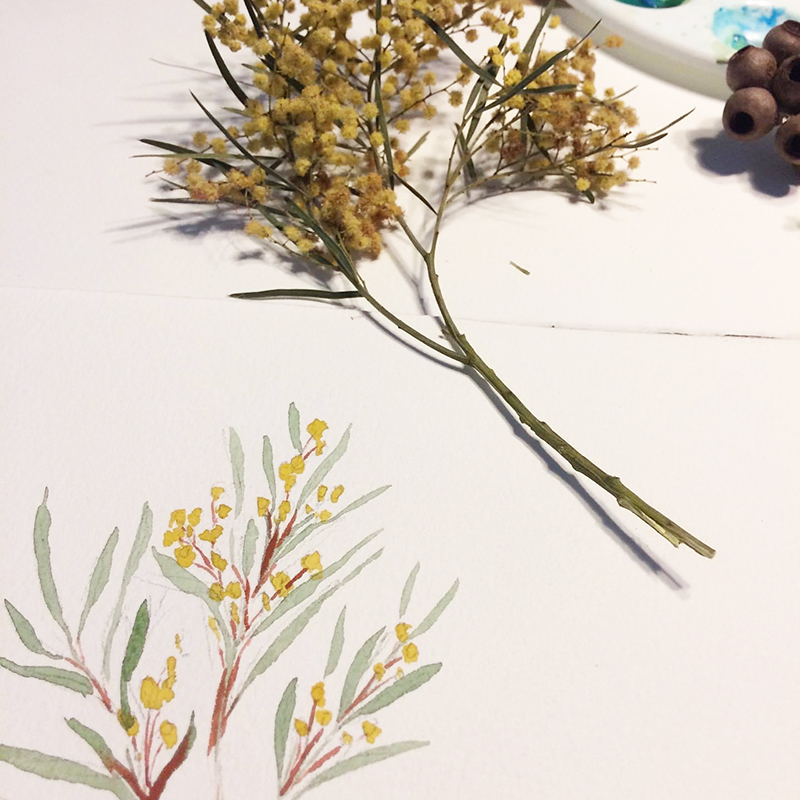 My process usually involves a few different elements, mostly watercolour painting, sketching, scanning random objects from the yard… weeds weirdly have the prettiest shaped leaves and always looking amazing in designs! Let me walk you through a design I put together this summer. "Take Delight", is a collection I created, inspired by the reminders I had to embrace the pauses in life, (even the unexpected ones), and to choose to take delight in the simple things in front of us.
I had inspiration from both flowers in the garden and a gorgeous basket of florals I received over Christmas. I just loved the colours in this bouquet, and was able to use this to create a colour palette for the collection.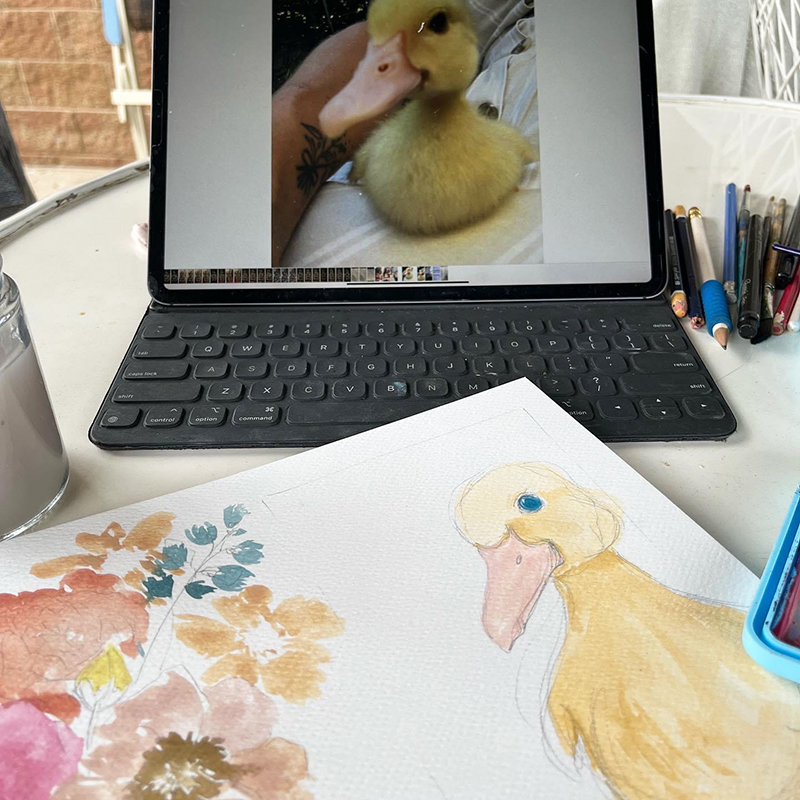 Like I mentioned my designs can include lots of different elements. For my one design in this collection – "Sunny Days", I was able to pick some flowers out of the garden, pull apart some petals and create my own flowers on paper to scan in for design. This is the fun part where I love to play around with shades and textures. Remember how I said I love to incorporate random things. The centre of some of my florals in this design, was actually created by using a photo of the fabric on my bed head.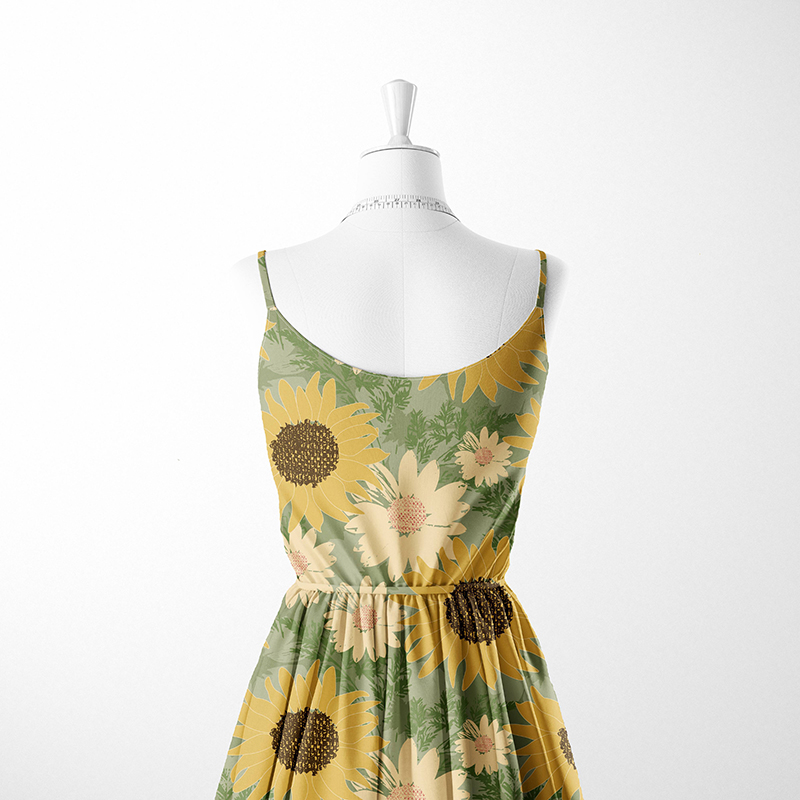 Watercolour painting has become a real love of mine, and a big part of my process. These paintings are often inspired by things found outside. I love when my daughter walks home from school and finds random flowers and leaves for me on the way home, it always brings a smile to my face, and gets the creative mind ticking over. The wattle in the picture was actually one of her treasures she found for me.
I think designing for me is a process of joy, discovery and creating beauty. I love using what's around me to create designs, and I hope you find the joy in them too.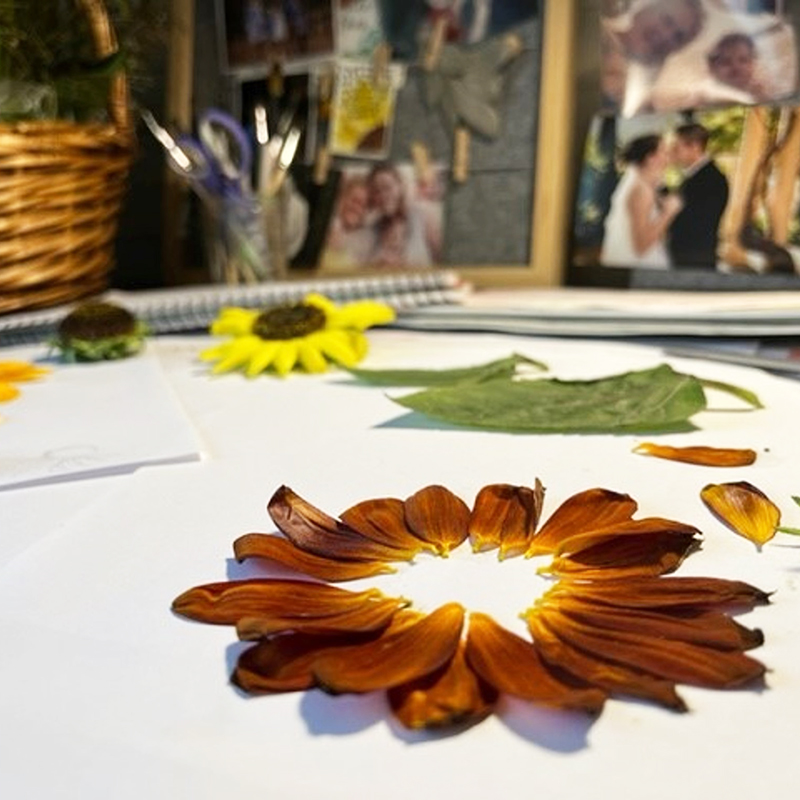 If you want to collaborate with us on The Designer Project and become part of this creative club, please apply! Send us an email with your portfolio and why you would like to be part of this initiative, and we will be in touch!