It's that time again where we introduce our newest feature artist in The Designer Project and we are so excited to announce that the wonderful Britney Munday will be our designer of the month! 
We're so excited to have her on board and that we're able to share not only one but TWO of her amazing textile print collections with you all, 'Pressed Flowers' and 'Retro Resilience'. 
Britney is based in the Gippsland area of Victoria but is originally from the US! Her style is what she describes as 'organised chaos'. She tries to make sense of the varieties of colours and motifs by placing them in a structured way. Her love for all things bright and colourful means no colour palette is out of bounds, but she does tend to stick to the general "floral" motif. 
All of Britney's designs can be printed onto any of our fabric base cloths which means you can order custom designer fabric that's tailored to you! Keep reading to find out more about Britney Munday's beautiful designs! 
'Mixed Florals' is a fun, playful print that pulls together elements from all the designs in the "Pressed Flowers" collection to create a fun and carefree design.  
We're loving this arrangement of florals and think it would work the best as some stunning statement pants or perhaps some lovely curtains for your home!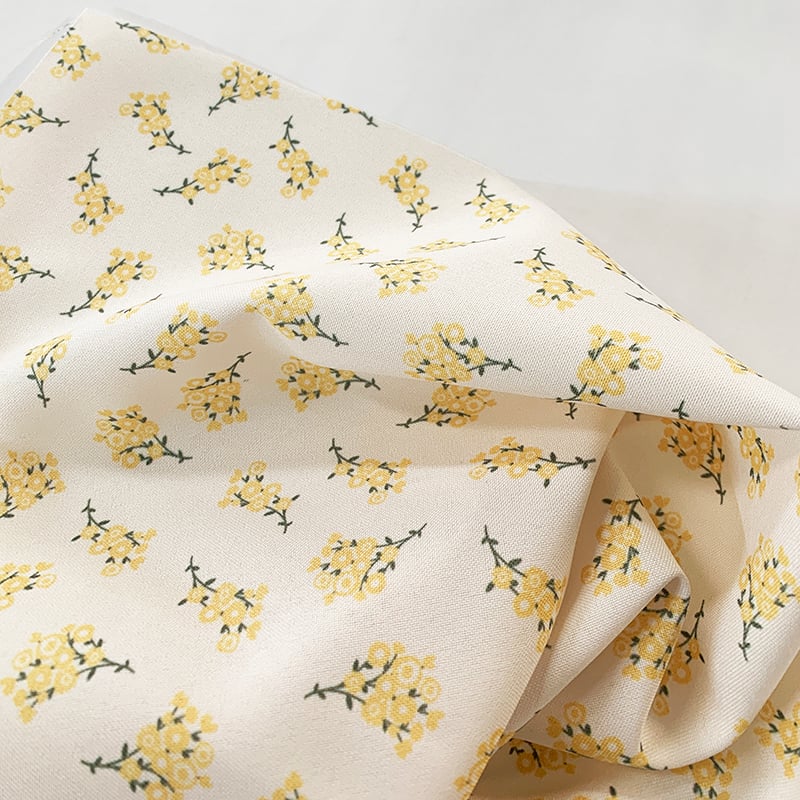 'Tossed Bouquet' is a cheery yellow design featuring small bouquets of flowers. It brings to mind childhood memories of picking flowers for mom in the backyard.  
This print is absolutely perfect for any and all fashion projects! It can work for such a variety of garments, especially a lovely flowing skirt.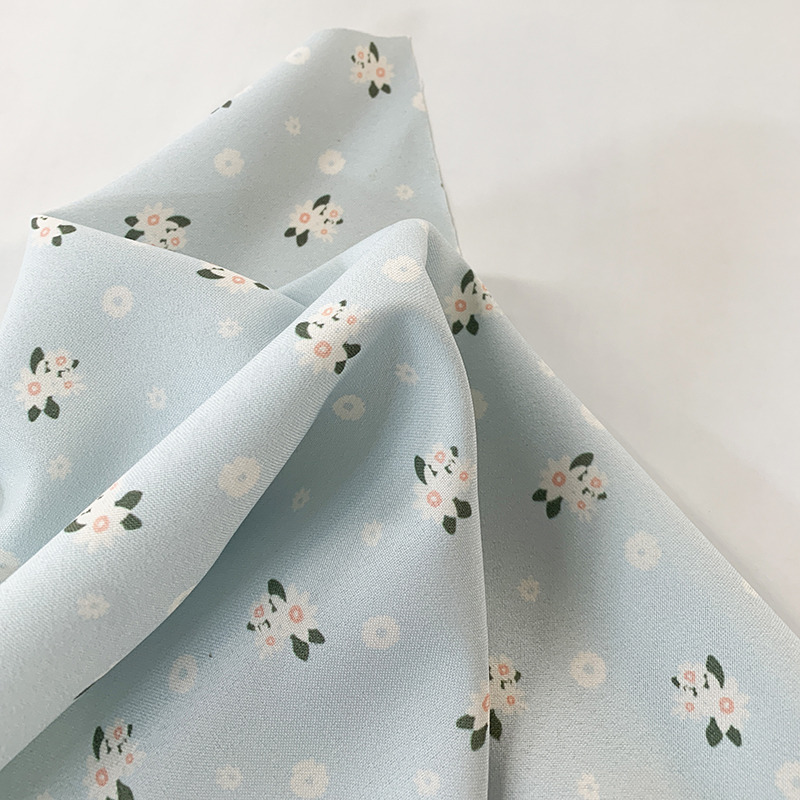 'Ditsy Daisy', a print that is simple and sweet and suggests clear blue skies and rolling prairies.  
This print would work beautifully for any fashion project! It will suit any and all garments, from sweet dresses to a lovely shirt.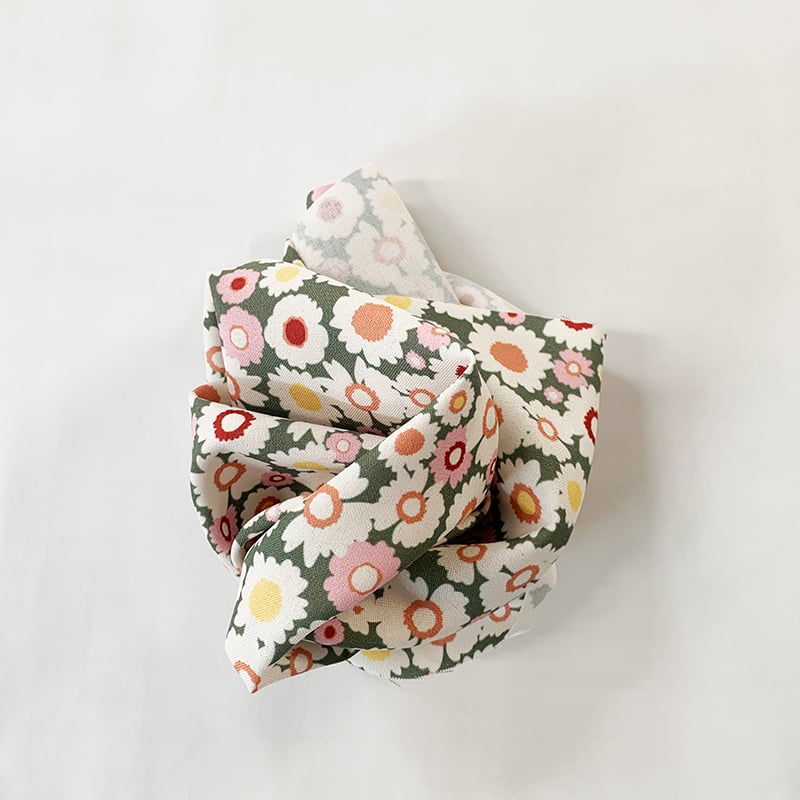 'Plentiful Daisy' is a lovely design that keeps the eye moving and grooving with subtle vintage feels. It showcases a variety of pinks, oranges, yellow and off white that can be seen throughout the collection. 
This design is such a fantastic print for fashion. It could be used for a variety of garments…the ideas are endless!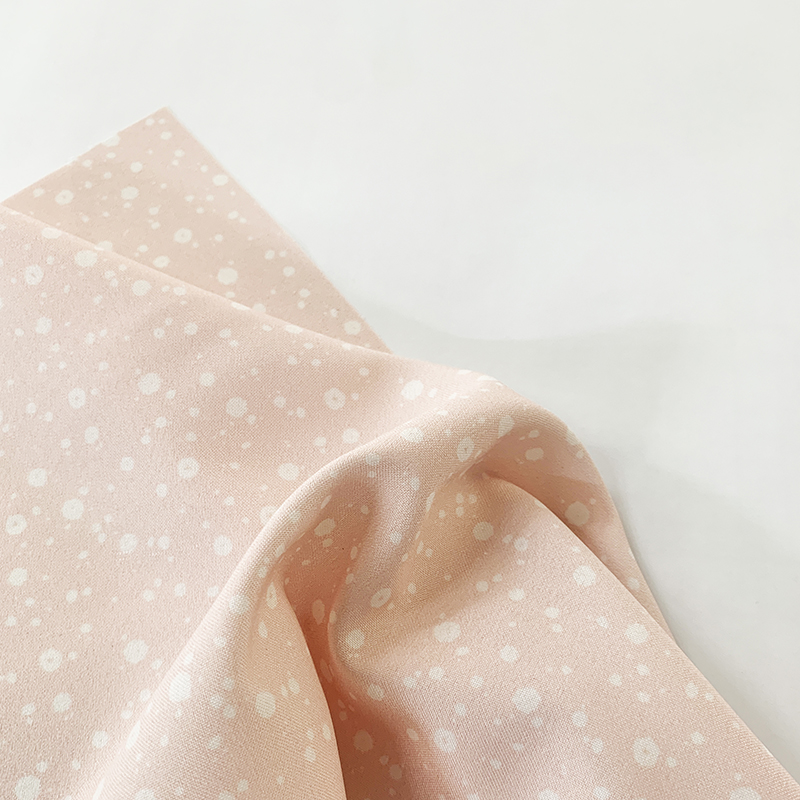 'Falling Petals' features small scaled elements, which makes this a perfect blender print. It represents the swirling of petals in a gentle breeze and showcases the soft peach colour that is also utilized in the "Mixed Floral" print in this collection. 
The sweet pinks and white combo makes this ideal for fashion projects, we think it would work best for some adorable kids wear! Perhaps some cute pyjamas for your little ones.
'Star Flower' is a larger scaled vintage floral motif which goes perfectly with the other designs of the collection. One colourway features a beige base with a floral motif coloured with fun and bright pinks, blues, and ochre; the other colourway features a blue base, with the floral coloured with white, blues and ochre.  
'Star Flower' is such a divine print! We think this would work perfectly for heaps of fashion projects, from a cute skirt or dress to some lovely pyjamas.
'Waving Geometric', a groovy geometric print that stands out in the "Retro Resilience" collection as true to the 60's and 70's feel. One colourway featuring cool blue and green colours with brown outlines and the other colourway soft warm tangerine and blush colours with ochre outlines. 
We think this design would work perfectly for any home and interior projects, whether it be a funky blanket or some statement curtains! 
'Checkered Beige and Lavender' are fun checked patterns that will make any project pop. The first colourway ties together many of the pinks, oranges, and blues from the rest of the collection and the second colourway ties together the lavender and teal colours. 
We are obsessing over the 'Checker' designs. These prints would look so cute as a matching top and pants, as well as some funky bed sheets!
'Window Plaid' is a classic blender print that can be used for a variety of projects. One colourway uses a simple beige and ochre colour palette and the other colourway uses more of a cream with lavender colour palette. 
We think 'Window Plaid' is a perfect print for a variety of both fashion and home projects. We can see this as some stylish pyjamas and also some lovely statement cushions.
All of our project ideas above are suggestions only as the sky's truly the limit with Britney's beautiful collection! Each of Britney's designs can be found in our Fabric Shop, so head on over to be inspired for your next DIY project!