Our current feature artist in The Designer Project is surface pattern extraordinaire Sarah Ossitt and we have loved sharing with you all her colourful statement textile designs! To provide a little more insight into Sarah's playful "Moments" and "Dancing Flowers" collections, which are both available in our Fabric Shop online, Sarah has put together a guest blog which shares her typical methodology for creating designs. Keep reading to find out more about Sarah Ossitt's creative process and her fantastic surface pattern designs!
Hello!
I am Sarah Ossitt, the designer, girl boss and chief tea maker behind Sazerelli Designs. I'm here to share a selection of my pattern designs, for you lovely readers, sewers and crafters, to turn into something magical!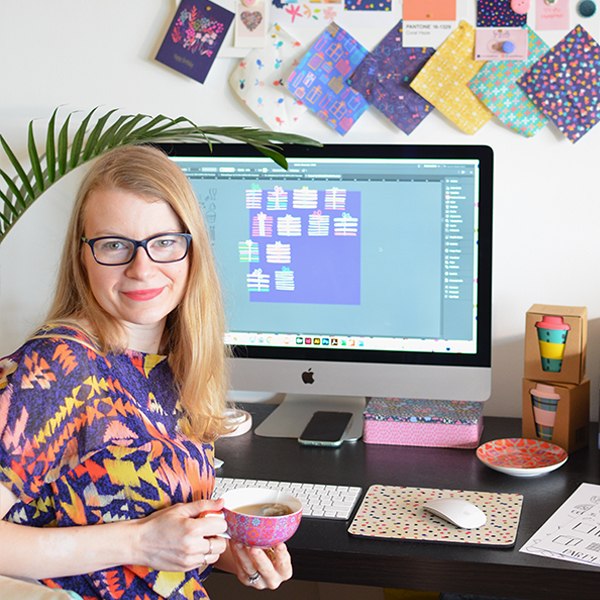 Sarah Ossitt in her studio
The designs can be printed on a large selection of stock fabrics and can be selected from Digital Fabrics Fabric Shop, which can then be made into clothing, homewares and so much more.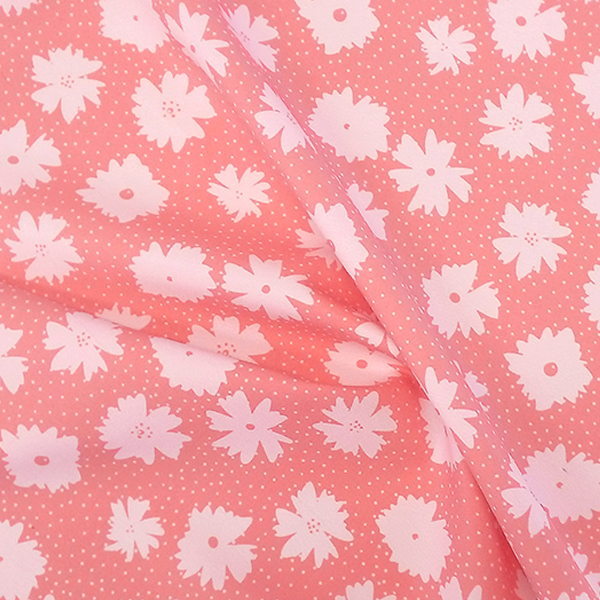 "Spring Flowers"
Below is a sneak peek behind the scenes in my studio.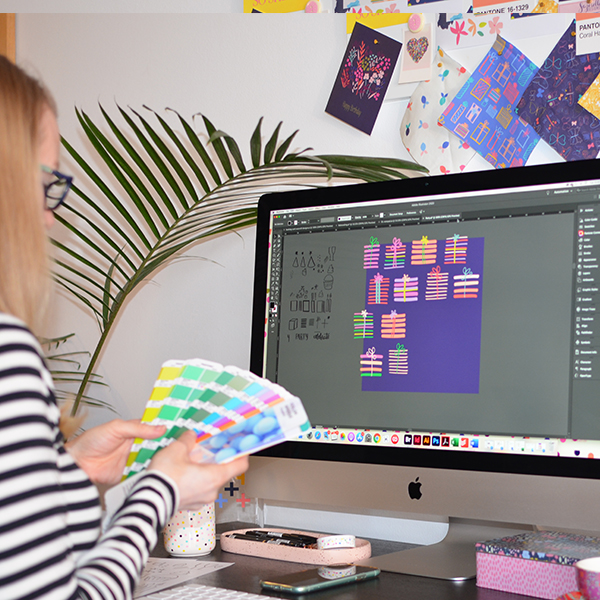 Sarah Ossitt working on repeat surface designs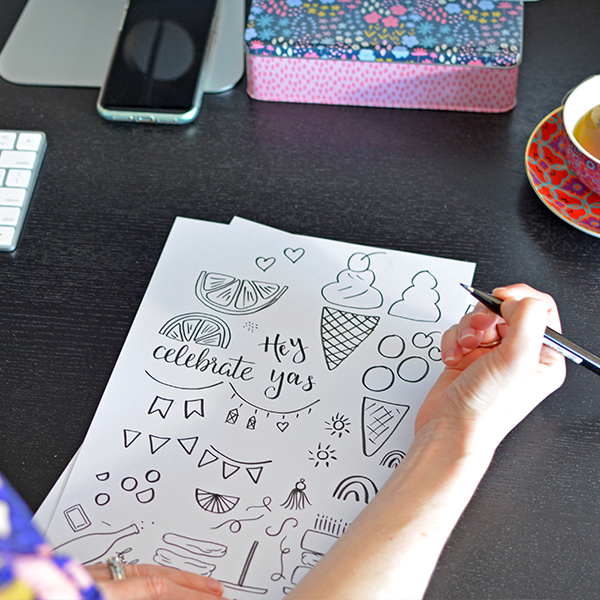 Sarah Ossitt sketching artwork
My patterns often start from drawings with black ink pens. Currently I am loving using brush pens, to add a variety of pen thickness and hand-drawn feel to my designs. I also like to work on my iPad, to sketch ideas and start playing with colour combinations. I then send everything to Illustrator to fit the puzzle pieces together, create a repeating pattern and start to build up a collection. The colour wheel tool is where I can spend hours of time, it's amazing how different a pattern can feel in a different colour palette. I usually start with a navy blue – it's my favourite go-to colour, and I love how the bright colours can really pop when using navy as a background.
"Windows"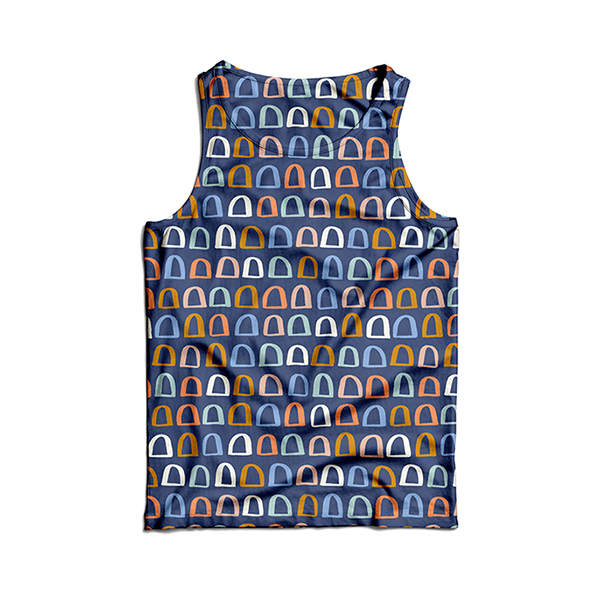 "Windows" singlet mock-up
My hand-drawn geo collection "Moments" started out as some mark-making and simple sketches. I didn't have an end vision, it was just about getting pen to paper whilst my daughter was busy drawing rainbows and my baby son was napping. With a young family I have to fit in my creativity when I can, sometimes there is no plan and that can be the best place to start!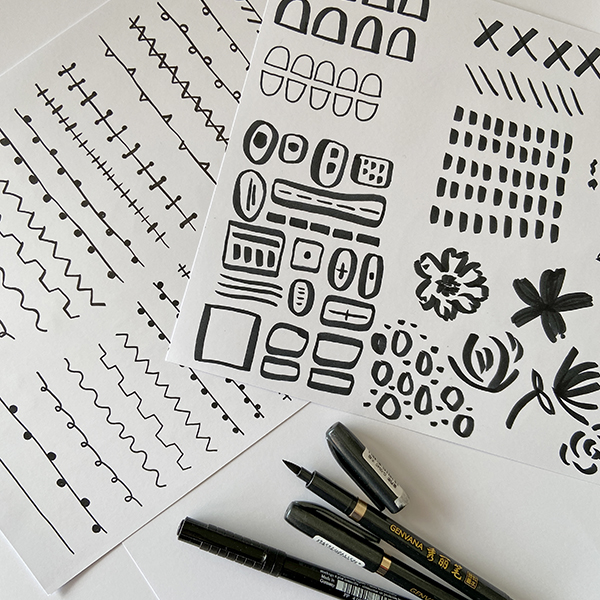 Hand-drawn pen illustrations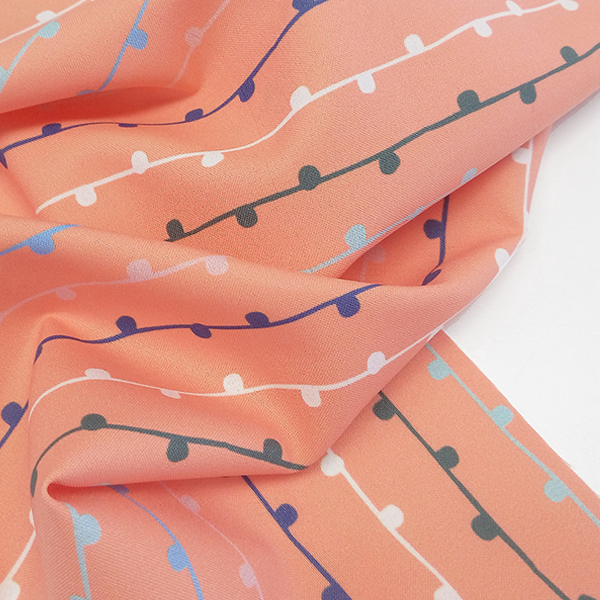 "Spotty Stripe"
The second collection "Dancing Flowers" is a curated selection of some of my bold and bright floral designs. I like to use different pattern techniques in a collection, from tightly placed motifs to big and bold flowers, and add in some simple coordinates such as spots and stripes to add variety. I can imagine these designs on full circle skirts or dresses.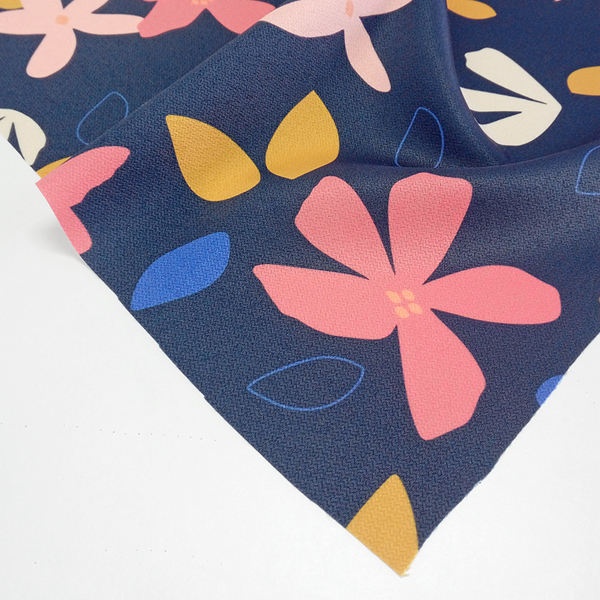 "Dance"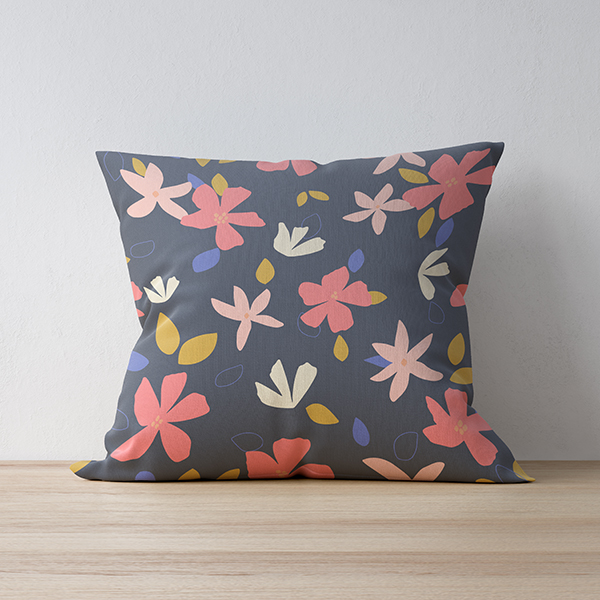 "Dance" cushion mock-up
I love to create fun, vibrant patterns that bring a smile to your face. I create a mix of florals, geometric and occasional prints and patterns. I am also a stationery addict and have my own range of greeting cards & printable wall art.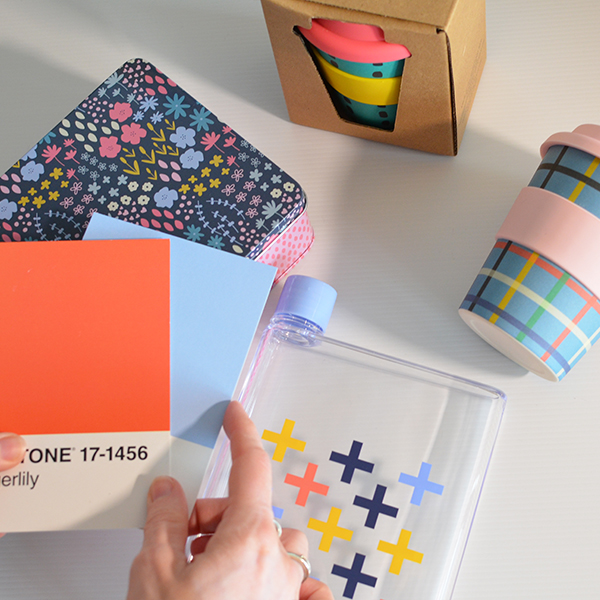 Sarah's workspace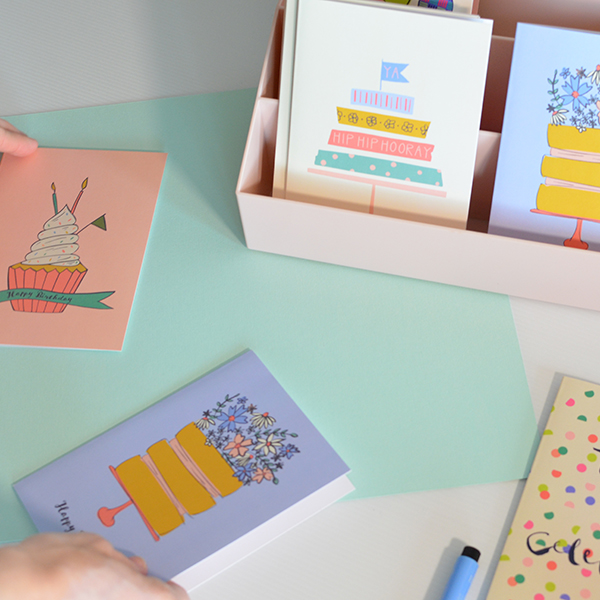 Sarah's greeting cards
I would love to see what you create, feel free to tag me so I can share your creations. You can find me on Instagram or Facebook @sazerellidesigns.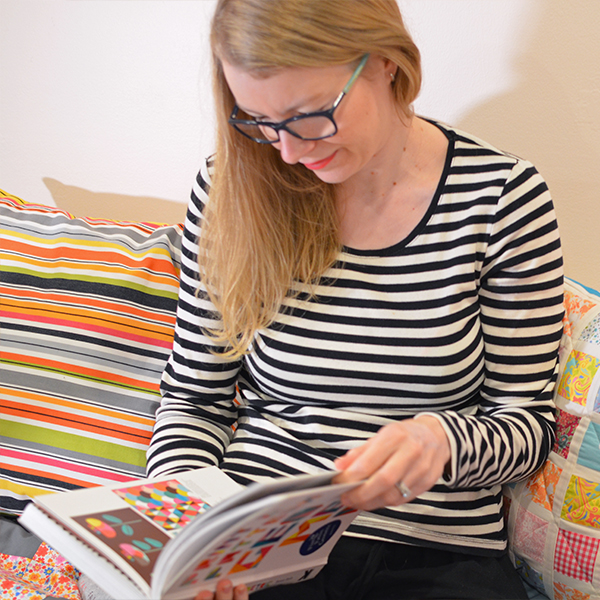 If you want to collaborate with us on The Designer Project and become part of this creative club, please apply! Send us an email with your portfolio and why you would like to be part of this initiative, and we will be in touch!