For the last Showcase for 2014 we bring you Watson Hicks the label by designer Madison Watson Hicks.
Madison Finished her studies this year at St George TAFE who printed fabric with Digital Fabrics for her final collection. We've interviewed her about her inspiration behind her prints and label.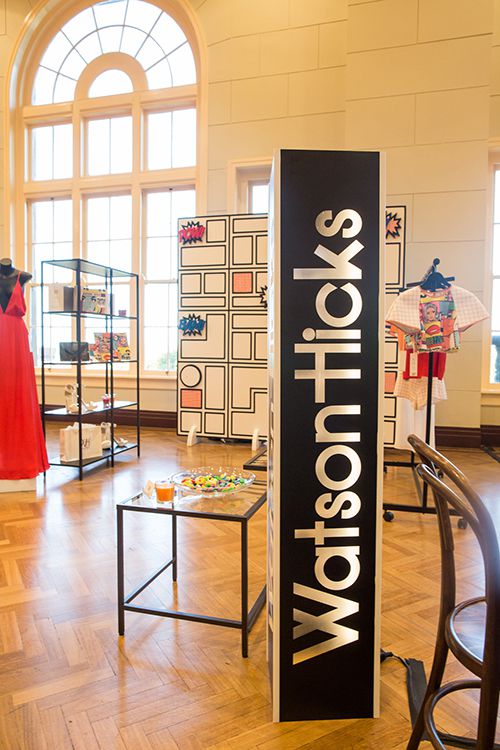 What inspired you for your fashion collection?
The inspiration for "Sequence" is a hybrid of the work of architect Frank Gehry and that of both classic pop art and comic strips.  "Sequence" was developed by extrapolating Gehry's signature key styles such as his block form structures and clean cut lines and blending these with the vibrant, bold colour's of pop art which reflects Spring/Summer 2015.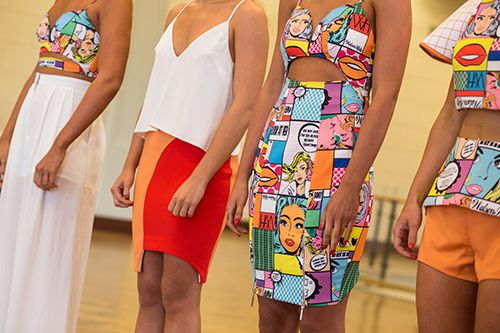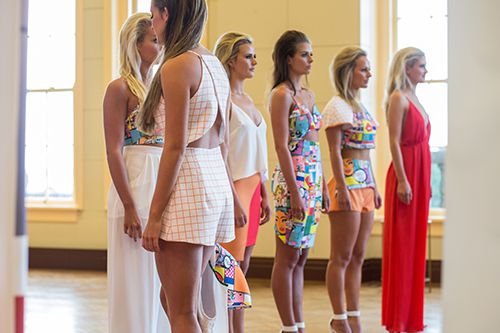 Who is your favourite fashion designer?
I am inspired by Australian designers such as Cameo the Label & Josh Goot.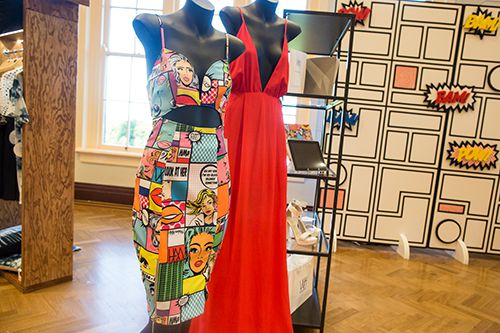 Why do you think fashion prints are a good element to have in your designs?
I believe digital prints are incredibly important to each collection. They offer a bold element of design by creating individual exclusive prints for the label, which entitles a strong signature collection.
My print reflects a modern twist on comic strips influenced from the 60's  which enabled me to create an exclusive print to Watson-Hicks by emphasizing the branding along with contemporary sayings through out the design creating an innovating look.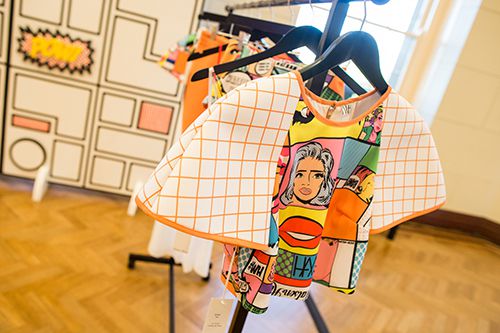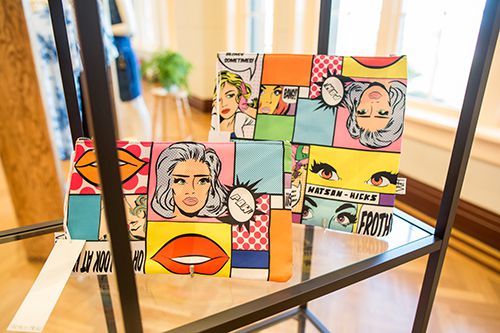 What are your plans for the future?
To gain more experience and knowledge working in the fashion industry and then eventually developing my own exclusive label Watson-Hicks.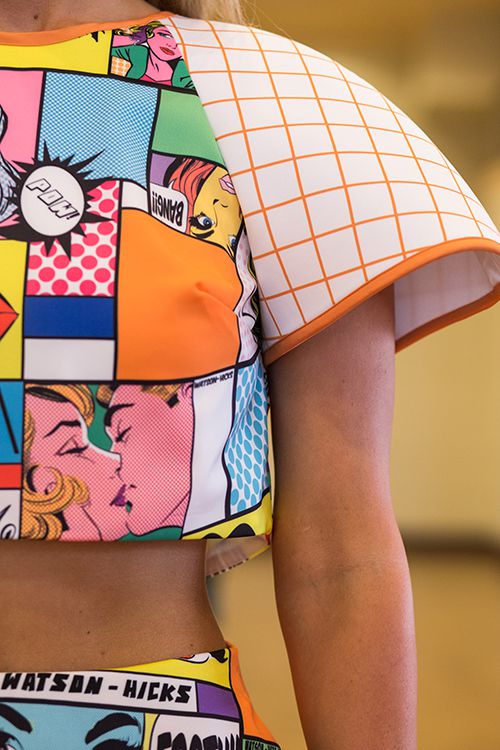 Images: Watson Hickshttps://www.digitalfabrics.com.au/showcase-watson-hicks/