Snippets'. Chats with Creatives. We are back with series two! Here at Digital Fabrics we love everything print, pattern and colour and we love to know what makes designers tick. This second series is all about asking some fun and different questions and learning about the inspirations and ideas behind the artist and their work. We hope to inspire others by sharing snippets of these creative stories. We gave the artists and designers featured a varied and different set from series one list of questions to choose from so we will learn something new from everyone involved, should be fun!
Today we are chatting to Michelle from You are Brave, a textile brand that creates hand printed apparel, tableware and interior decor pieces inspired by nature in all it's glorious forms. Her work has earthy tones and emulates a relaxed Australian vibe. She worked as a commercial textile graphic designer for years before stepping out on her own, inspired by the words of her Aunt Mabel "You are Brave" her products are hand printed and made locally, an important part of the brands ethos.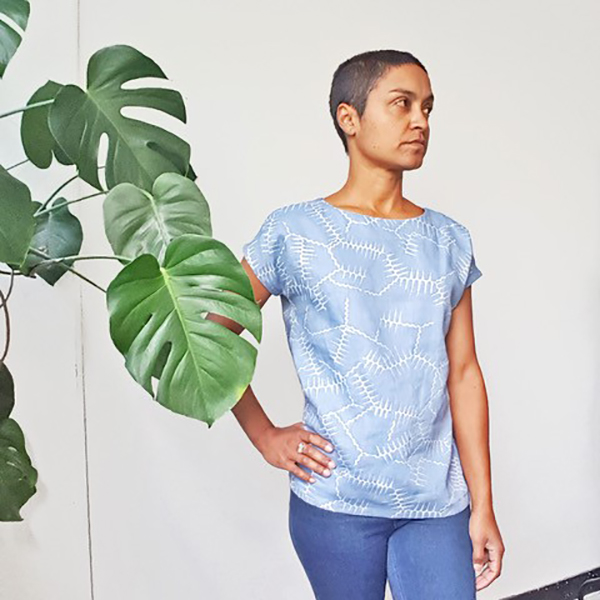 Tell us a bit about yourself, your brand/label name what your creative practice is, how and when you began:
YOU ARE BRAVE textiles is known for it's hand screen printed fabrics (although I've also produced digital prints in the past). I think my style of print design is simple, relaxed + has a coastal and tropical Australian feel.
My prints tend to focus on single aspects of natural forms. I'm trying to isolate "the one thing" or essence of natural things that can seem complex + mind blowing at the outset. This is how I gather my inspiration + it becomes like a meditation for me.
Uplifting everyday practicalities is also central to the ethos at YOU ARE BRAVE as are the benefits of natural + sustainable fibres … the offering is of printed meterage, hand made interior décor and most recently, women's apparel which is all locally produced.
My leap of faith into YOU ARE BRAVE textiles came in 2014 when I left a long career in commercial textile design. It was a brave move at the time. But I knew I had to do something more meaningful with my creative energy + my time on earth.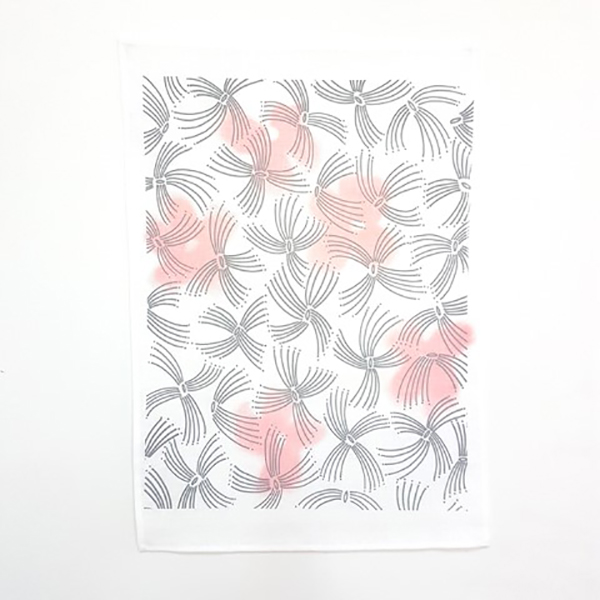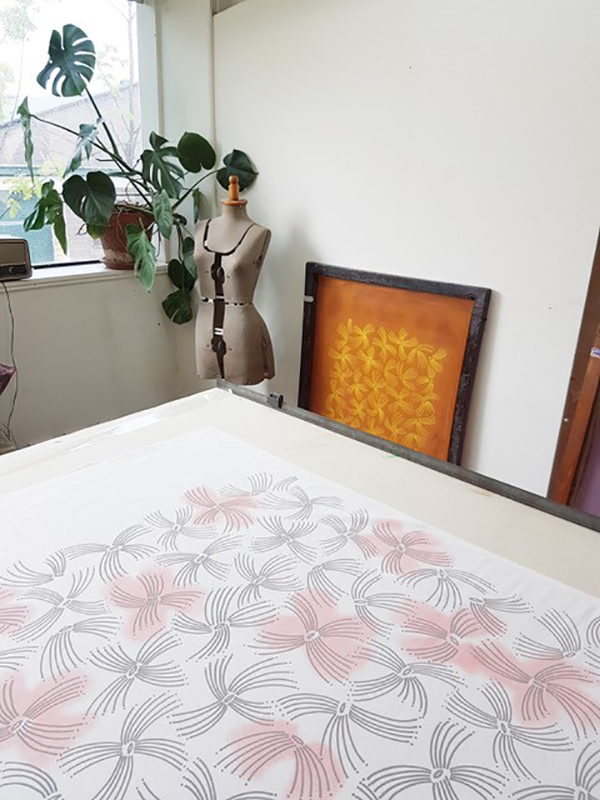 Where do you call home?
Sydney's Inner West is now firmly my home although I grew up in & still have close family ties in Cape Town, South Africa.
What 3 words best describe your creative style.
Relaxed. Natural. Australian
What would your dream creative project look like? Who or what is your dream project, client or job? Tell us about why you would love to collaborate with them and what you find inspiring about their work.
I love travelling. And there's something about the tropics that not only appeals to me but more than that, tropical places make me feel alive. So I would love to work with a boutique resort on updating or designing their textile furnishings.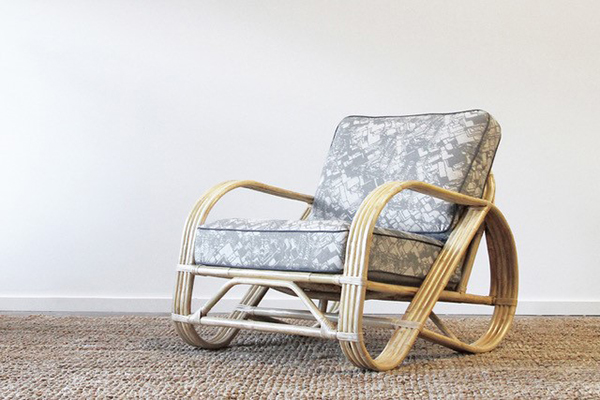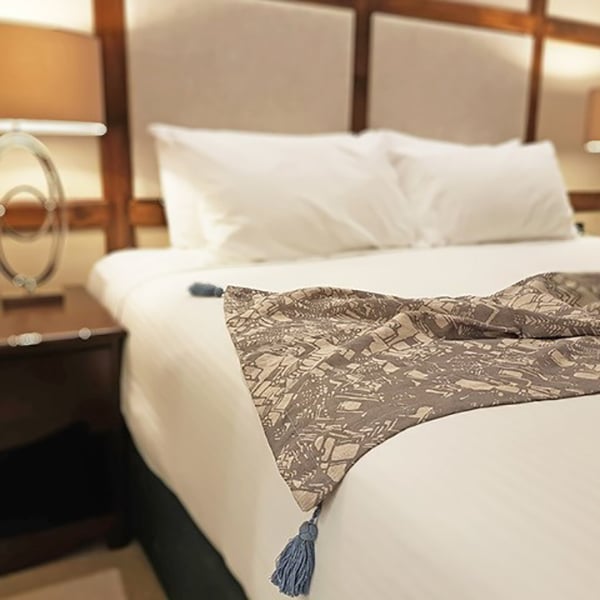 What would you say is the biggest challenge when working for yourself ?
As a person with many ideas + interests,  I would say staying focused + motivated has been my biggest challenge. I think being creatively self employed requires not only a commitment to yourself but a large amount of self belief. These are things that constantly ebb + flow for me so it's something I'm always working on.
What/who inspired you to take the leap in to your creative venture, how did you get started?
My Great Aunt Mabel has always been inspirational to me but as most people who ask about the origin of my label's name know, she was also the reason why YOU ARE BRAVE has it's name. The story behind it is posted on my website but in a nutshell, my Aunty Mabel believed in me when I didn't, she showed me that with a little self confidence, I could do anything.
Tell us about how you get your creative juices flowing, what is your process?
Two things here … I respond to being immersed in nature. Line, colour, pattern, shapes + smells in nature are powerful stimuli both visually + spiritually.
But I've recently learned that I respond creatively when I take on a big challenge, see it through + do a good job of it. It energises me + it seems to provide more motivation to explore future endeavours.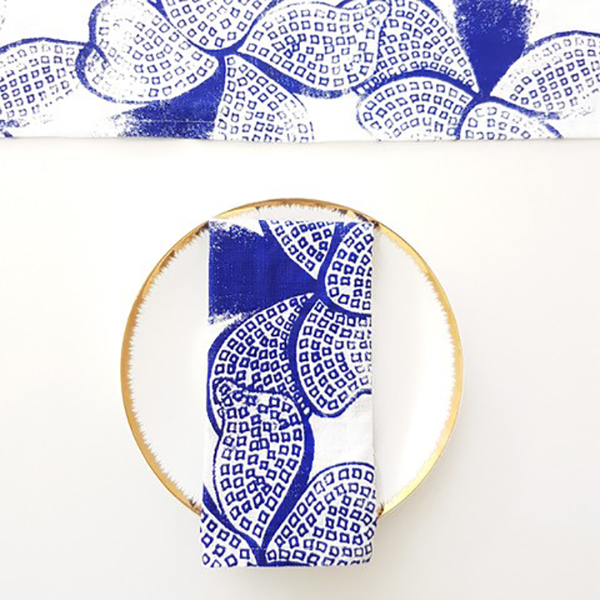 What projects or collaborations from last year stuck out, good or bad and what is coming up this year that you would like to plug!
I worked in fashion for a long time but after 14 years in the industry, I felt I needed to work with my hands again + produce things that were meaningful as well as beautiful, so I returned to my roots in interior decor when I started YOU ARE BRAVE in 2014. Recently I've produced some prints that were just calling out to be made into apparel, so I guess I've come full circle. I now offer printed meterage for all those talented makers out there as well as decor + a small range of apparel.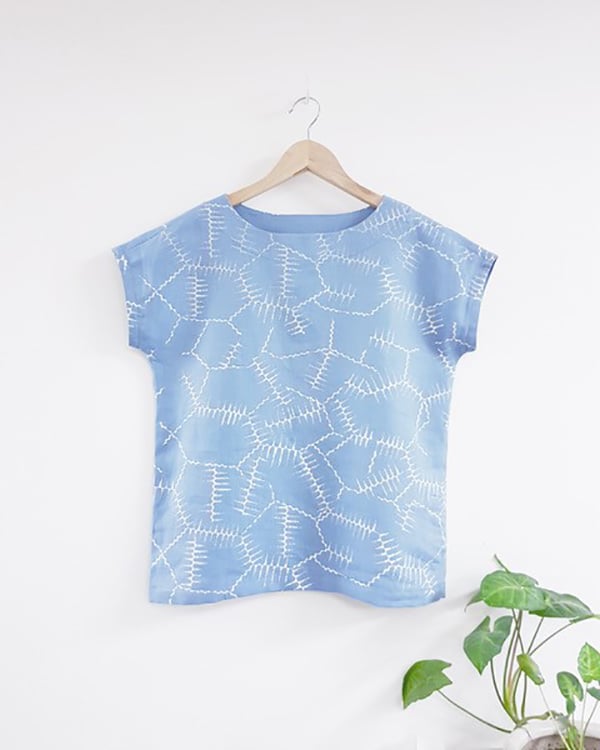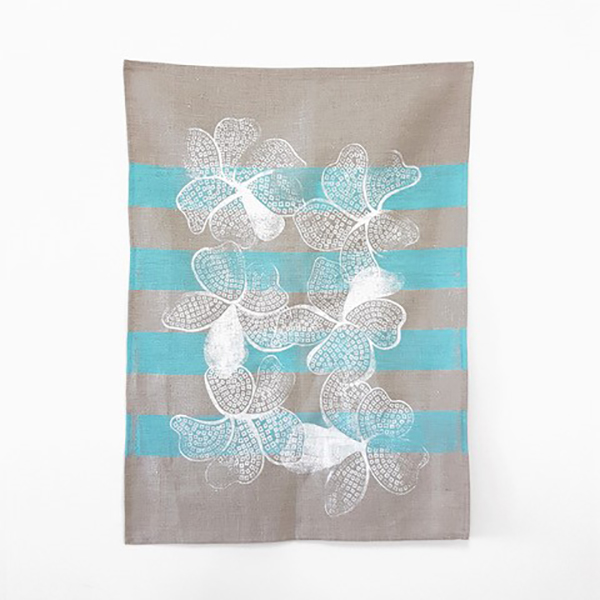 You can follow what Michelle from You are Brave is upto Website, Instagram, Facebook.