It's been an absolute pleasure sharing the work of artist Sue Michael through our latest instalment of The Designer Project. Sue has an on ongoing commitment to bring into form the subtle beauty of Australia. We think this notion is so beautifully seen through her "Everyday Life" Collection which is available as a series of print-ready designs in our Fabric Shop online. We've also been fortunate to have Sue put together a guest blog which delves deeper into her artistic practice and inspiration. Keep reading to find out more about Sue Michael and her "Everyday Life" Collection.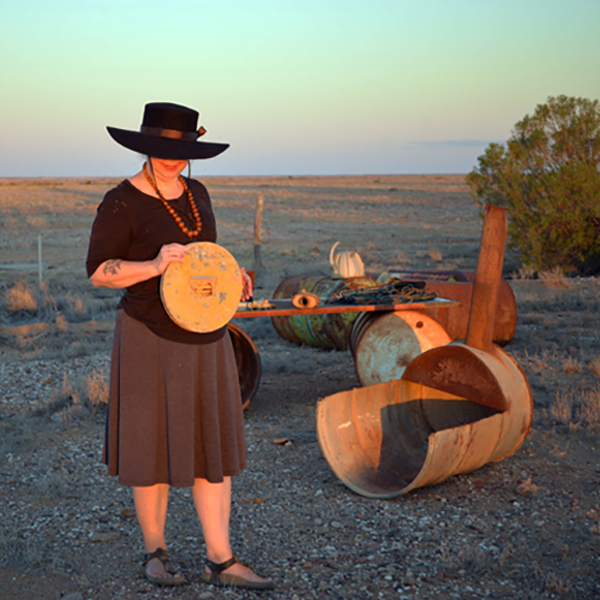 Treasures found at Marree, Far North South Australia
My name is Sue Michael and I have been painting and photographing overlooked moments of everyday life since 1996. I recently completed a Visual Art PhD at the University of South Australia and feel like I am only now beginning to fully understand the various aspects we can consider when we go to a new location. It is as if the small things all have meaning and are worthy of our consideration.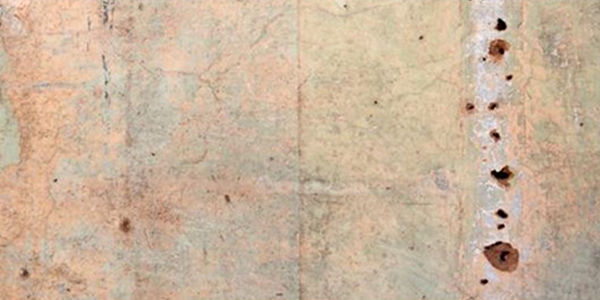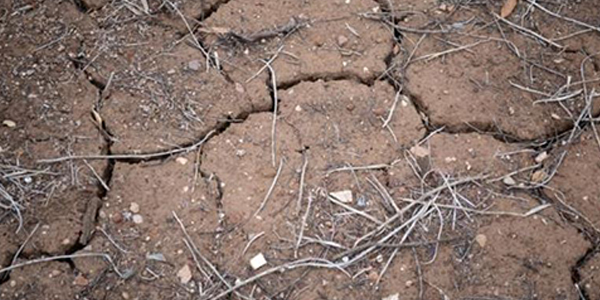 South Australian Land
My ancestors were pioneers on the land in the Mid-North of South Australia, and although they were faced with challenges with the heat and lack of rainfall, they quickly learnt to love the land, itself. I have been looking at the way people make life more comfortable and accepting of the natural environment, whether that be with hardy garden plantings, bird baths, built arrangements made to provide shade, or the unique rural colour schemes to promote a cooler atmosphere.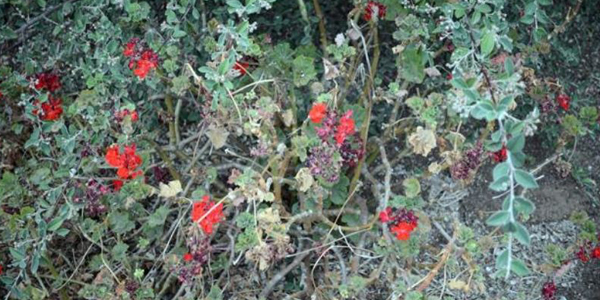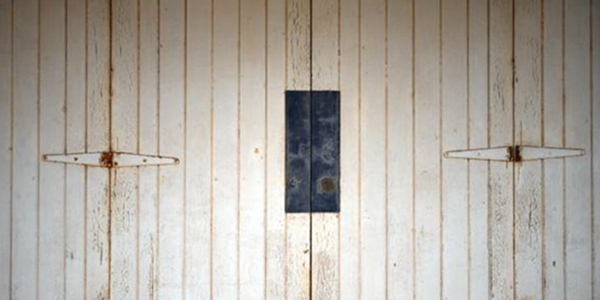 Everyday inspirations
The natural patterns in the vegetation seem to be imbued with a sort of untidiness, perhaps are stunted in size, and the colours carry a sort of greyish tint.  And then you can have a flock of brilliantly plumed finches that can fly past all of this! I too have come to appreciate these Australian design elements and like to include them in my fabric designs.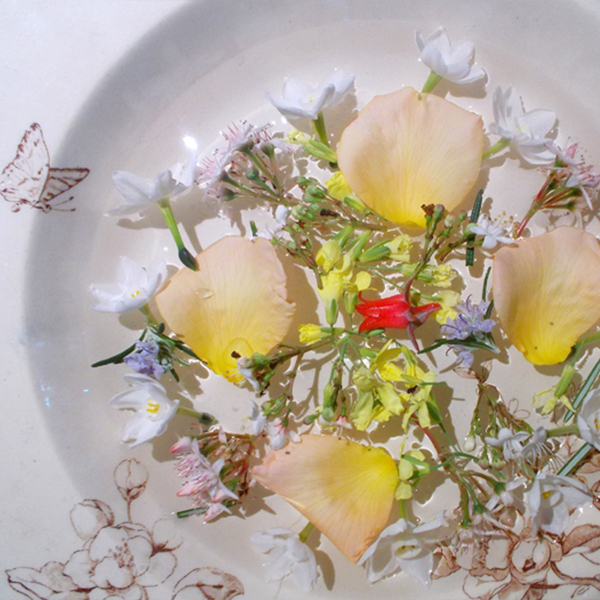 Petal arrangement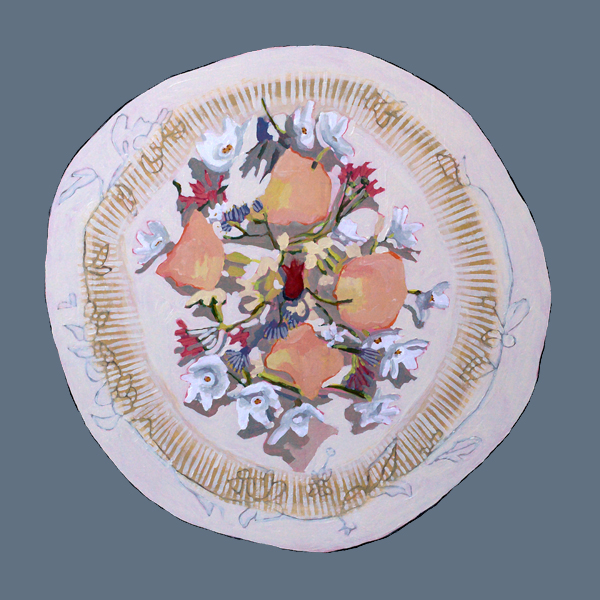 "Squatter's Dream"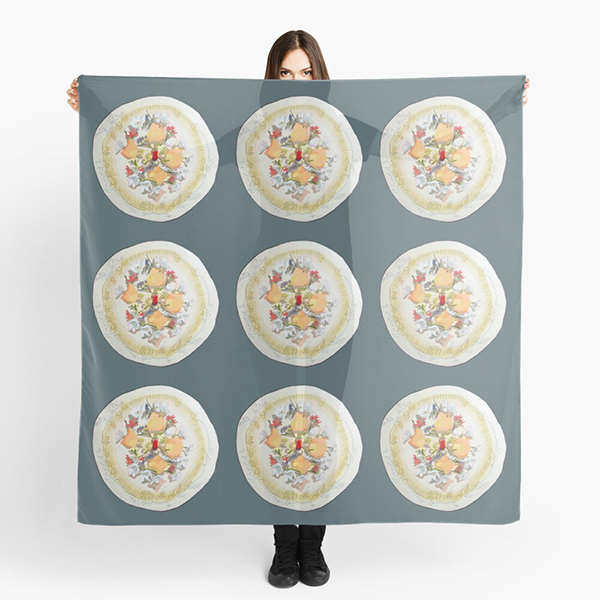 "Squatter's Dream" scarf mock-up
Most of my fabrics carry a generous percentage of subdued colours, leaving only small notations of brilliant colour. I like to use colour as if it were like bejewelled broaches or a richly coloured scarf upon a tailored suit. My Mum used to decorate the children's feasting table with jellies and drinks, providing these points of colour in the same way.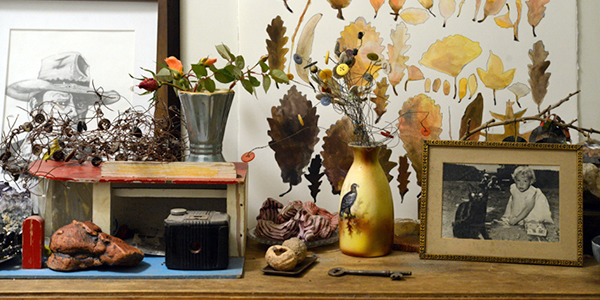 Rocks, fossils and roses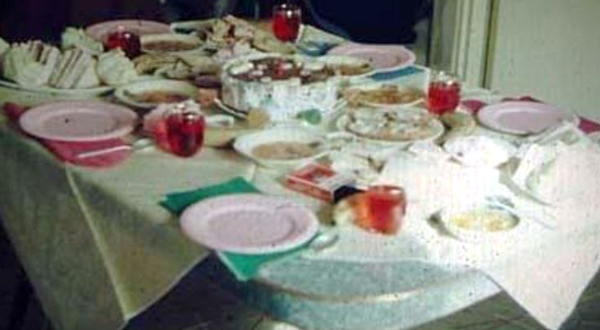 Old photograph capturing a set table
I exhibit genre paintings of everyday life mostly through the West Gallery, Thebarton. People are understanding that I am not being sentimental in my place studies, and that instead, I am locating essential understandings, specific to those little country towns. I am trying to be true to the districts I am visiting, rather than copying overseas models. Much like a painting on the wall, I hope my 'picture designs' can follow previous traditions in fabric design and can adorn a city apartment with an endearing beach shack scene, for example, on a luxurious cushion, or allow a petal arrangement to adorn a scarf that can accompany the wearer when a day of resourcefulness is upon them.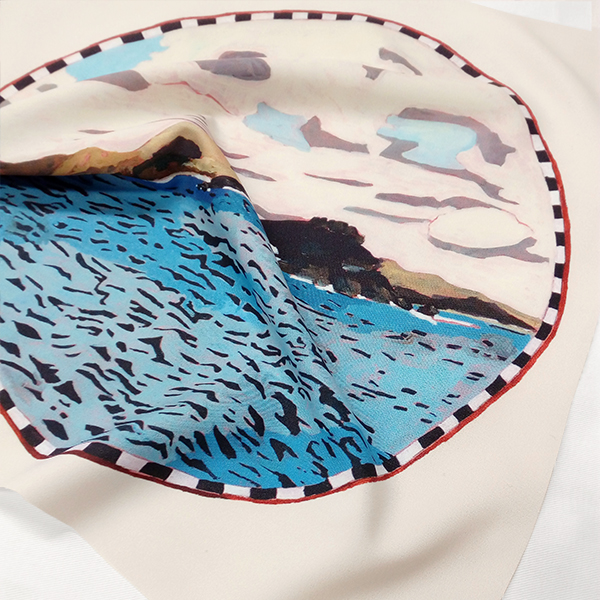 "Island Spray"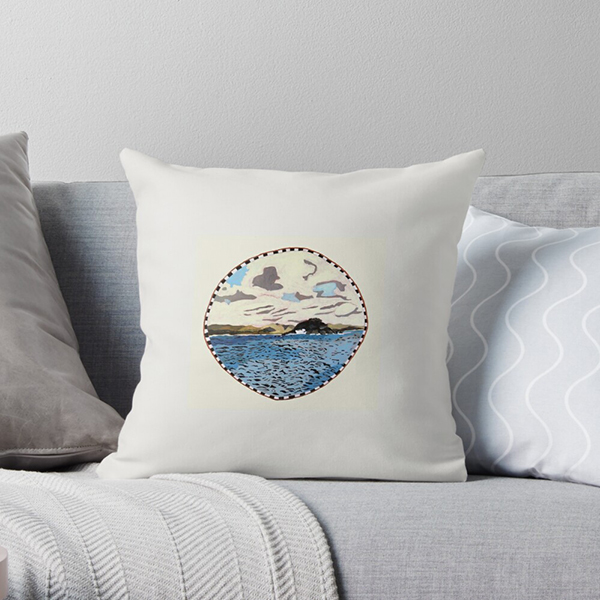 "Island Spray" cushion mock-up
The connections to the natural world may be there for us to access at any time.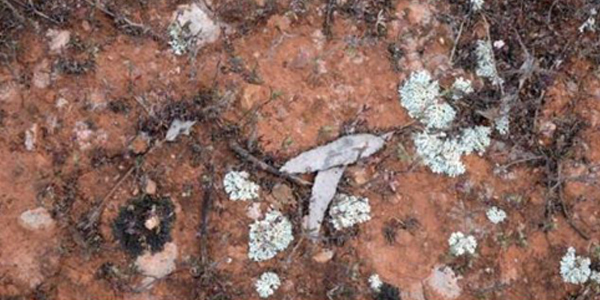 Earth
Second Valley, South Australia
Deep thinking occurs through the actual processes of making art. It can also bring to the surface kindly thoughts and a joyousness that can be shared. I am 'soodiorama' on Instagram, and you will find the wide variety of playful experimentations that I have enjoyed there. I am new to fabric design and am absolutely bursting with possibilities.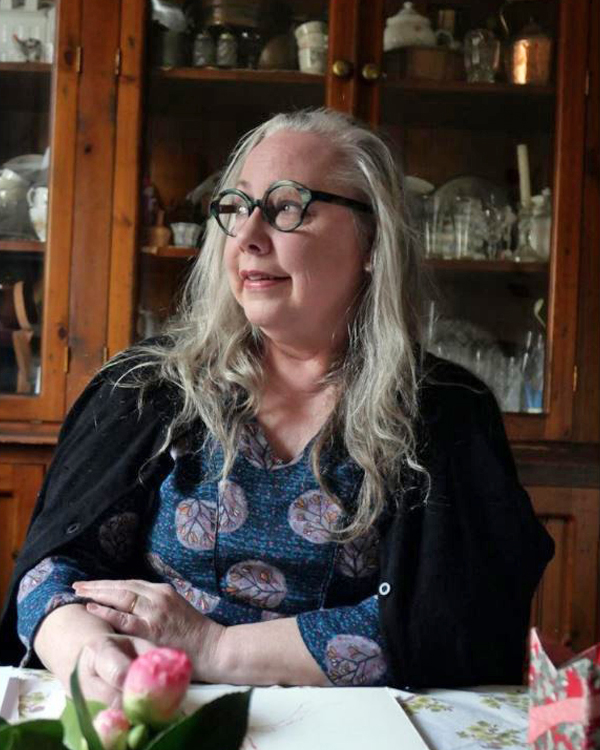 If you want to collaborate with us on The Designer Project and become part of this creative club, please apply! Send us an email with your portfolio and why you would like to be part of this initiative, and we will be in touch!