Our current feature artist as part of The Designer Project is the wonderfully creative designer Tammy de Zilva and we have been so fortunate to have her talents on board! Tammy has offered a range of her colourful and figurative designs as print-ready artwork in our Fabric Shop online, with each being available to print onto any of our stock fabrics! What's more exciting is that the artist herself has shared with us a guest blog which discusses her primary inspirations and creative processes. Keep reading to find out more about Tammy de Zilva and her "Playground Stories" Collection!
Hello friends! Tammy de Zilva here from Loopla. I'm a Surface Pattern Designer from Brisbane and am so excited to join The Designer Project with Digital Fabrics. I love to create playful retro designs for both kids and adults, using bright bold colours to inject a punch of happiness into my work. My biggest goal is to bring joy to others with my art.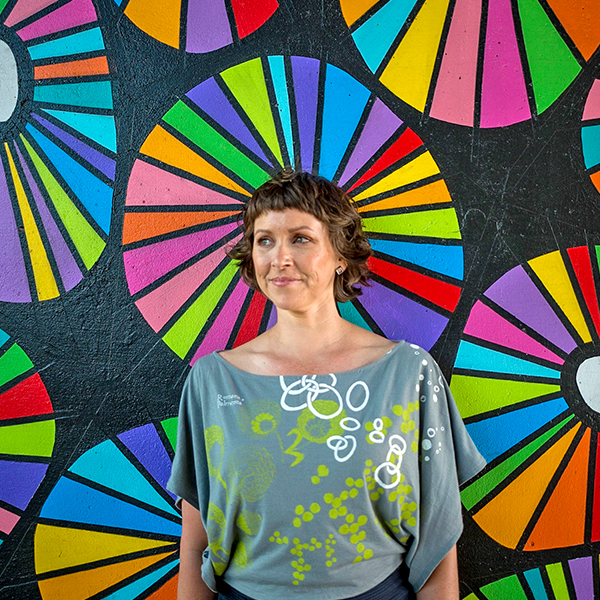 Tammy de Zilva
Today I'm sharing with you my collection "Playground Stories". This playful collection was inspired by the creative storytelling of an imaginative 4-year-old and his mum, me! From bunnies frolicking through gardens to pink bananas rolling down hills, this collection has sweet, playful and happy tones. The designs are perfect for fashion, bedding, homewares and interiors for kids and big kids (like me!) alike.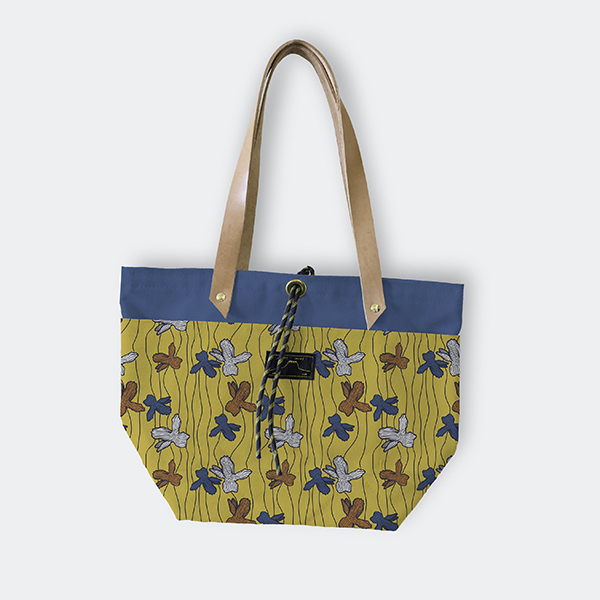 "Floral Lines" tote bag mock-up
My son loves creative storytelling, especially a progressive story where we will take turns adding to the story which often adds many crazy twists and turns or something just plain silly. They give me so much inspiration for my designs and often make me think outside the box.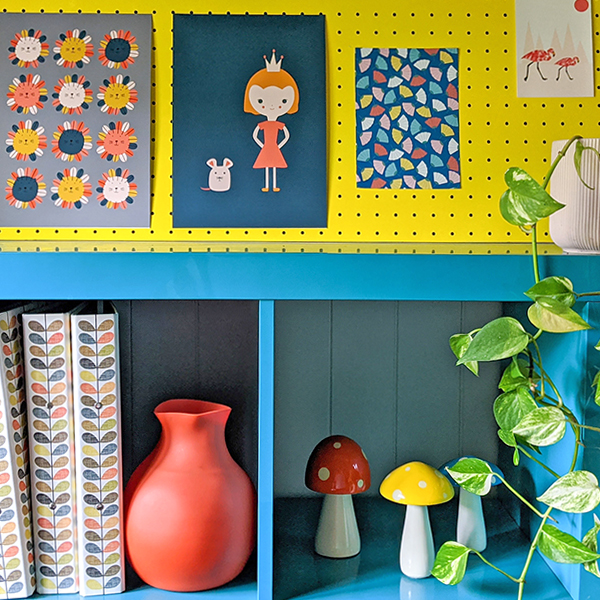 Tammy's wonderfully colourful studio
Quite often I will start my design development on my iPad Pro and then take the designs into Adobe Illustrator on my computer to turn them into a repeat pattern. I love having the flexibility to change things around easily by working digitally from the start.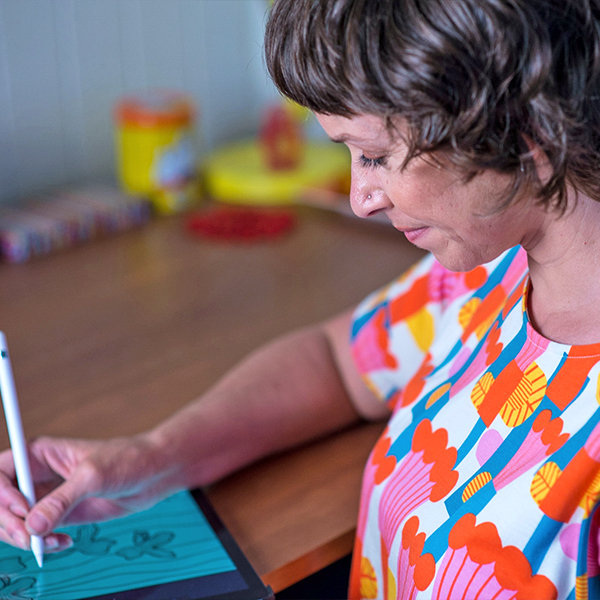 Tammy sketching motifs for "Floral Lines"
Occasionally I do go back to the sketchbook and do some initial doodles there first before digitising them.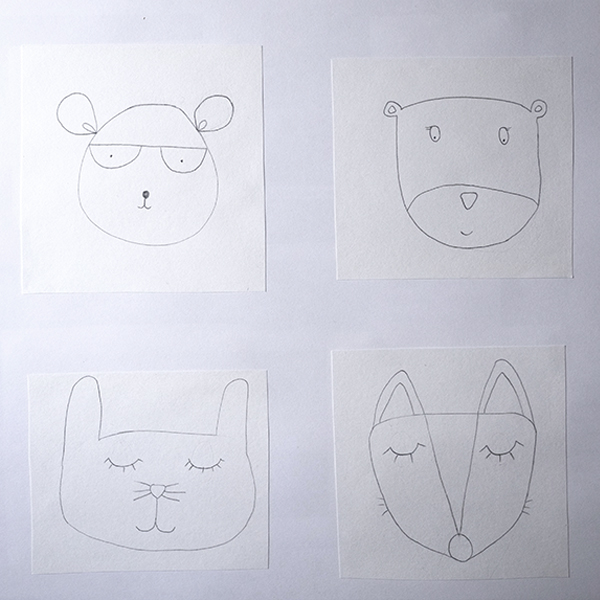 Initial sketches for "Bear Faces"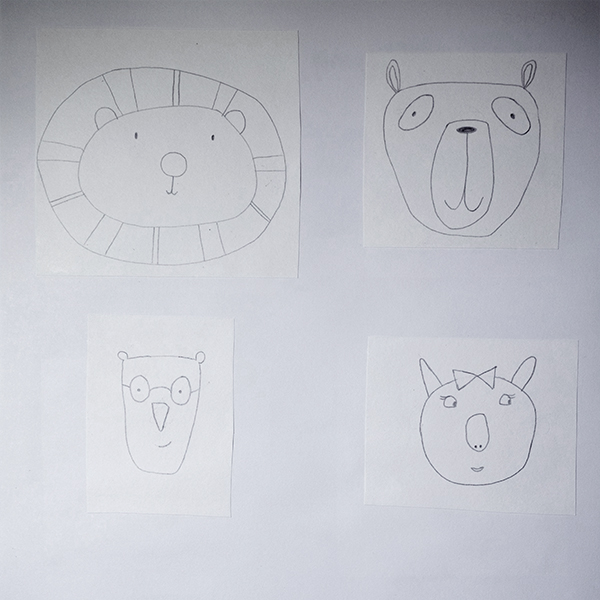 Initial sketches for "Bear Faces"
"Bear Faces" will make the most adorable children's clothes. I just love these cute little baby harem pants. The wonky lines just add that extra element of playfulness to them and the darker background really makes the colours pop.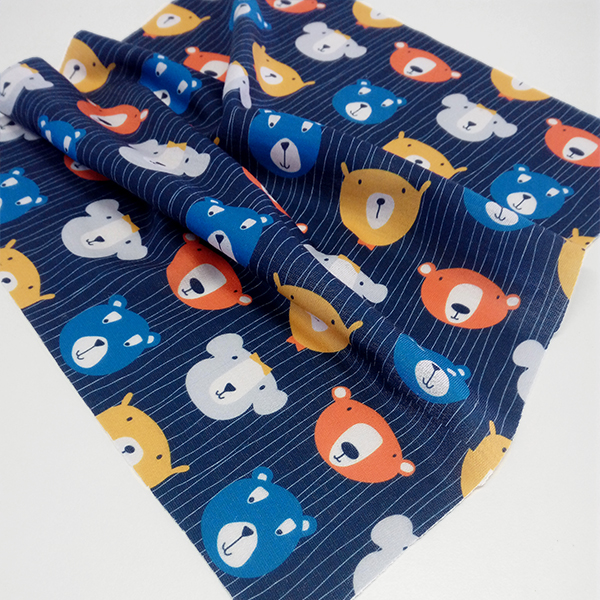 "Bear Faces"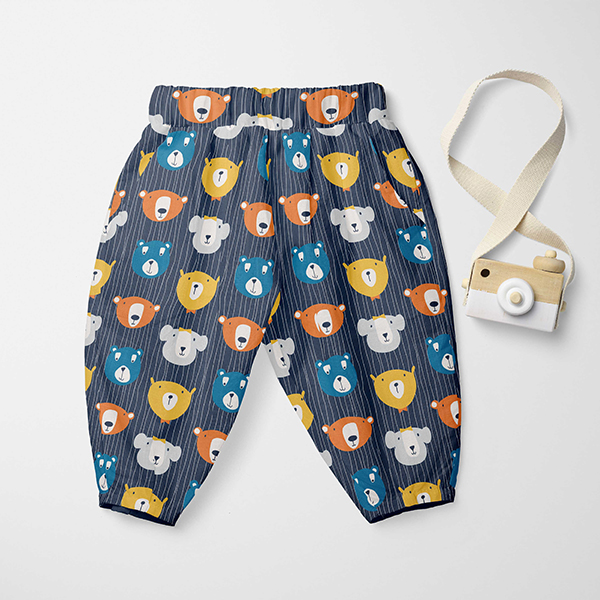 "Bear Faces" baby harem pants mock-up
I also love creating some designs in a larger scale to add impact. "Happy Flowers" and "Going Bananas" are both large scale designs in this collection and would look amazing as a dress, cushion or tea towel. I love having bold colourful tea towels in the kitchen to brighten things up.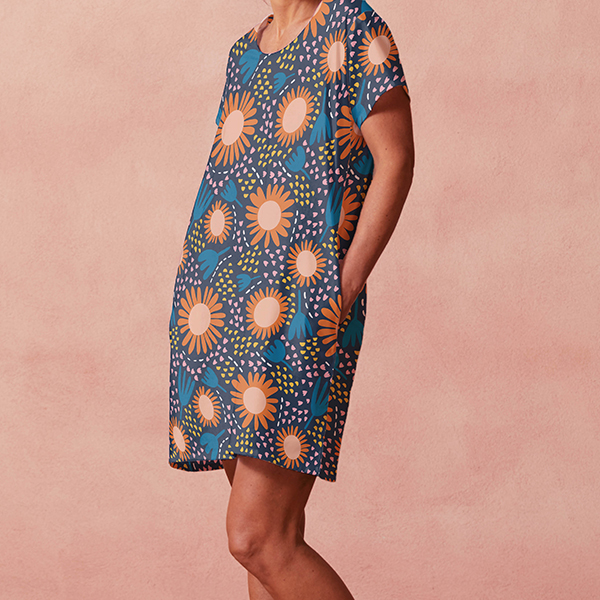 "Happy Flowers" dress mock-up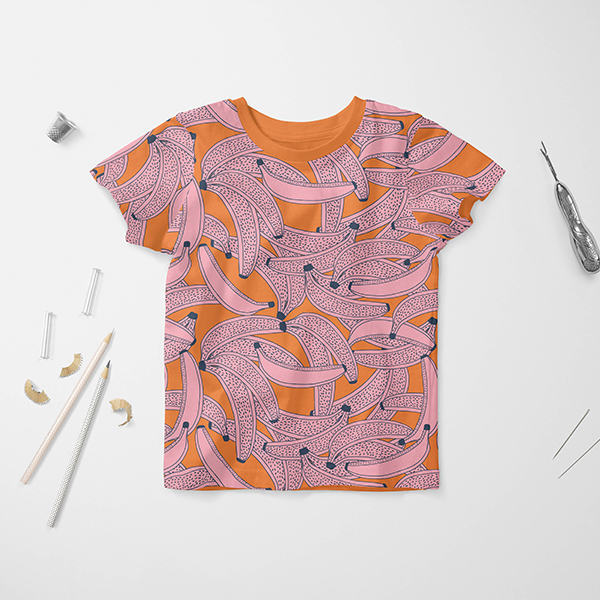 "Going Bananas" t-shirt mock-up
I cannot wait to see what fabulous things you make with my designs. Be sure to tag me on Instagram and Facebook so I can see them and cheer you on!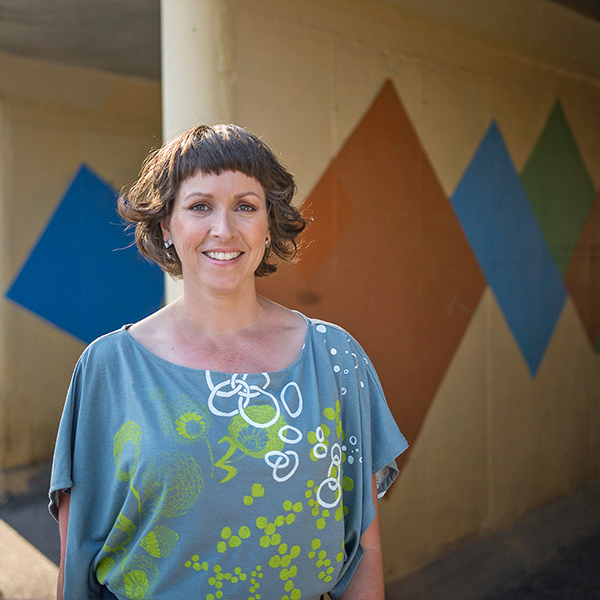 Tammy de Zilva
If you want to collaborate with us on The Designer Project initiative and become part of this creative club, please apply! Send us an email with your portfolio and why you want to be part of this and we will be in touch.