Recently when we've launched a new range of prints we've taken the time to put together a blog post that details the creative process behind the collection. We thought it would be a fabulous opportunity to revisit some of the past textile collections in our Fabric Shop and share the inspiration, techniques and methods that went into the creation of these designs. For this textile retrospective we're focusing on one of our most popular ranges – The Luxe Collection. The range features 6 key designs, with some available in multiple colourways, resulting in a rich 10 piece collection.
Palazzo Colonna Rome – nikyrovis.com.au
Dulux Styling – we-are-scout.com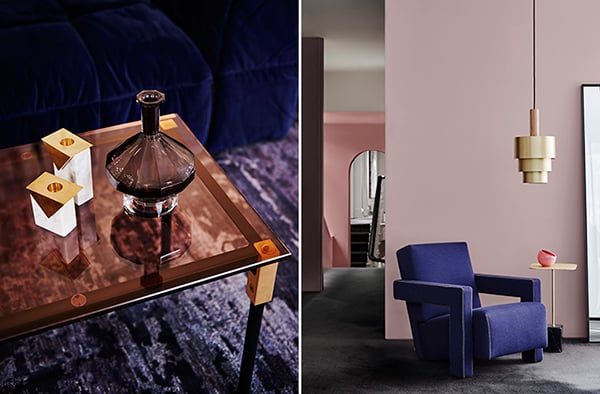 Dulux Styling – we-are-scout.com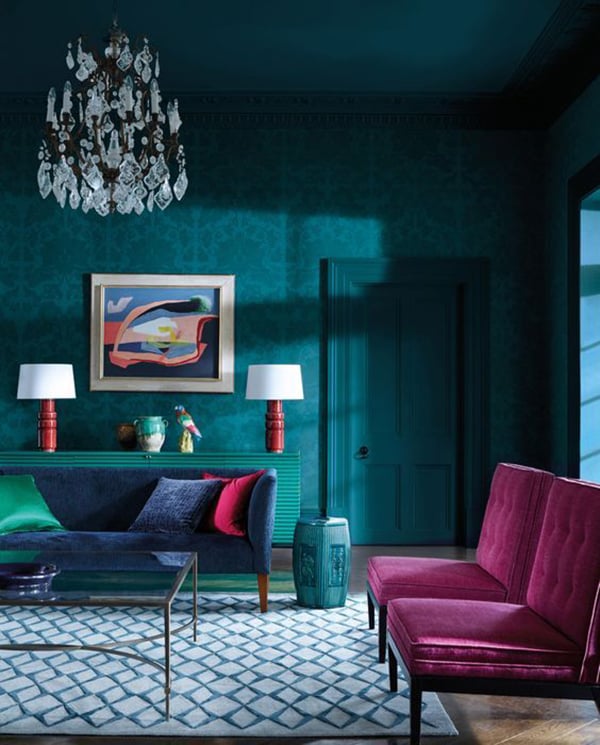 Villandry Wallpaper Styling – stylelibrary.com
The Luxe Collection wanted to celebrate the essential role that textiles and prints play in designing really sumptuous interiors. The layering of different colours and textures together elevates a space and gives it that luxurious feel. Our design team wanted to apply this same logic to a textile collection by playing around with different colours, techniques and imagery.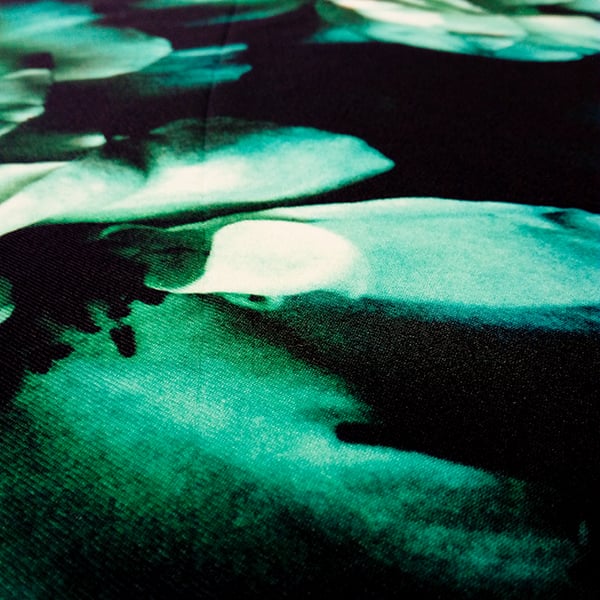 The first design element we worked on was colour. We wanted to select a colour palette that created a sense of opulence all on its own. The secondary colours of green and purple were selected as focal points, with distinct choices for each being used, including hot pink, sage green, indigo and spearmint. The colour palette has cool undertones throughout and is reminiscent of gem stones.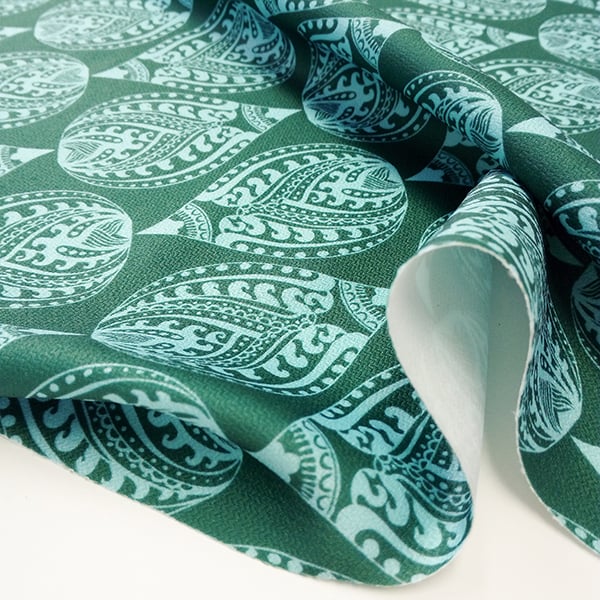 The creative process then varied for each of the designs. For the 'Bold Rose' prints, photographs taken at The Royal Botanic Garden were digitally manipulated to create moody large scale prints. The 'Watercolour Pink' and 'Circular Peony' were created from hand drawn watercolour illustrations which gives the designs a free-flowing aesthetic. 'Mramor Ice' was created using marbling techniques, which also provides an organic feel, whilst 'Elephant Ear' and the 'Cutout' prints were designed entirely digitally as a point of difference within the range.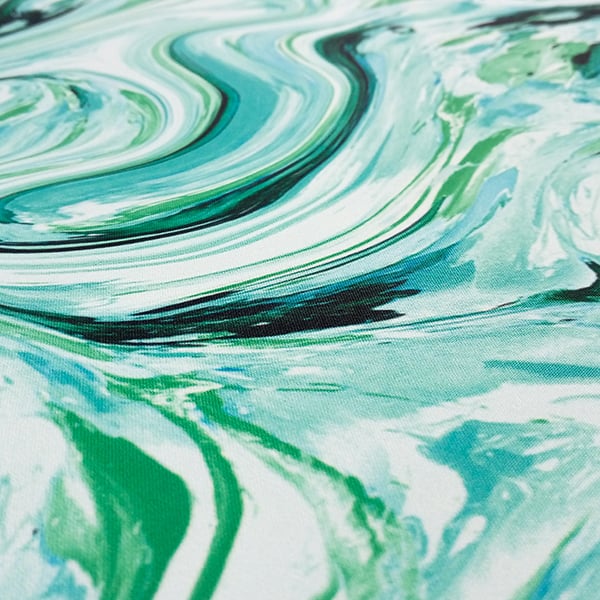 This variation between designs creates a really interesting narrative throughout the collection where the prints can either work alone or harmonise beautifully together. The Luxe Collection is a series of statement prints certain to give any space a touch of flair.
We'd love to know what sort of project you would like to use these designs for, or perhaps the projects you've already used them for – so please get in touch! Designs are available in our Fabric Shop now.