Here at Digital Fabrics we have a very exciting textile collection to launch just before the end of the year, with a really fun range of fabric prints to get you through Summer. The designs are inspired by dynamic and quirky Memphis design surface patterns and uses contrasting colours, shapes and textures to create playful designs that can be used together or on their own.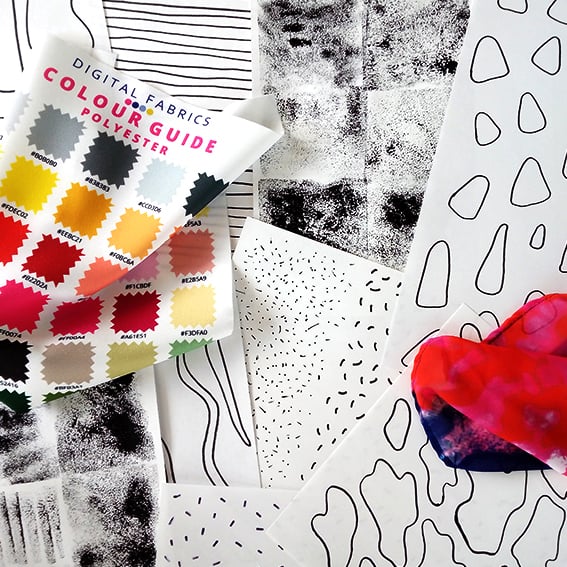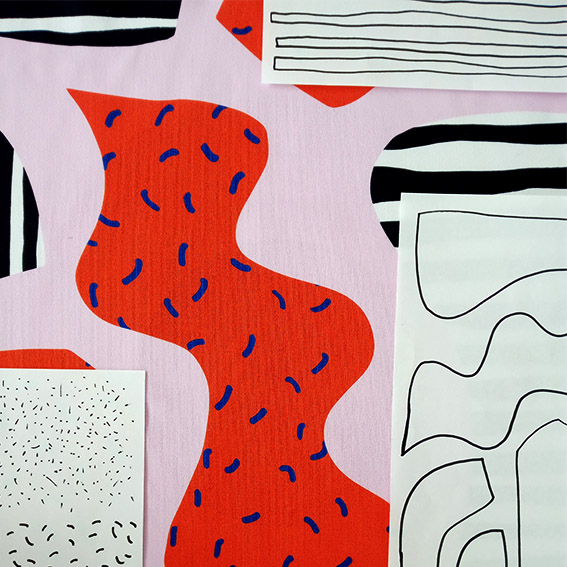 All of the print designs started out on paper! By using different mark making processes with a variety of materials such as markers, paints, pens and sponges, graphic shapes and surfaces began to emerge. These were then dissected and collaged together to create interesting designs with lots of energy.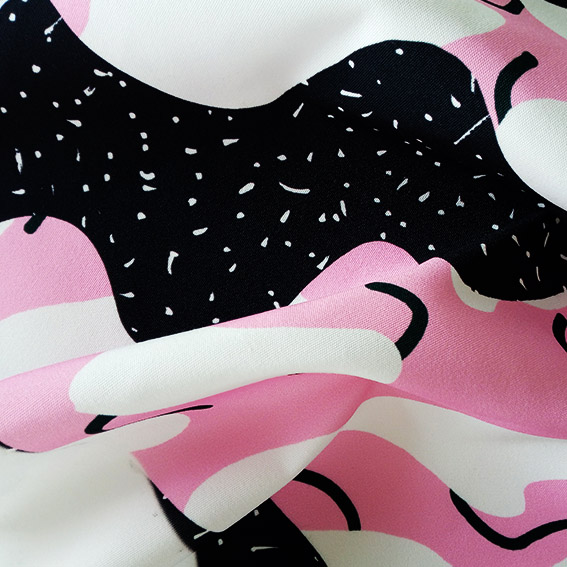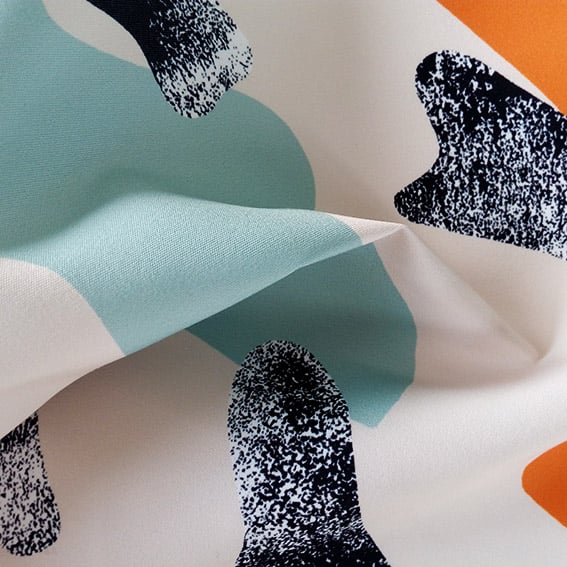 Colour is such a key component of this collection and it was really important to get them right. We combined very on trend pastel shades, with timeless neutrals, and whites to contrast with bold blacks and splashes of electric warm colours.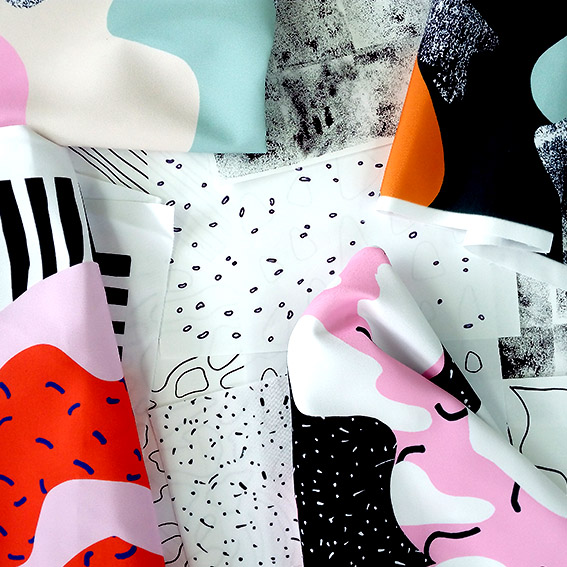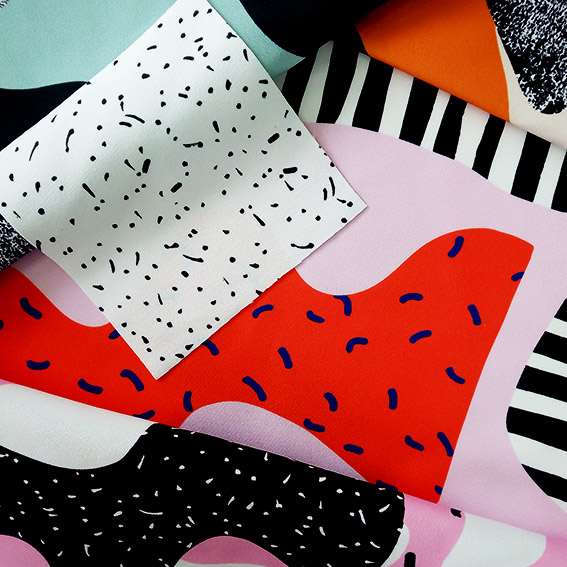 The Memphis Summer Collection is perfect to get those creative juices flowing over the next few months! Whether it's making something in time for an event over the festive season or it's because you've finally some free time to work on a DIY project, Digital Fabrics can help out with your fabric printing needs. We see these designs working for both interiors and fashion, with statement cushions and fabulous Summer dresses being the first things that come to mind! 
The Memphis Summer Collection is available for purchase in our Design Library!