The end of year break is almost upon us! It's a time that feels undeniably Australian for many of us, with road trips to the beach, seafood on Christmas Day and the annoying song of a mosquito to keep you up at night. We let this drive our creativity for our latest textile range, and have produced a range of prints inspired by the uniqueness of Australian flora and fauna. We're excited to introduce our last range of prints for 2018, our Native Whimsy Collection.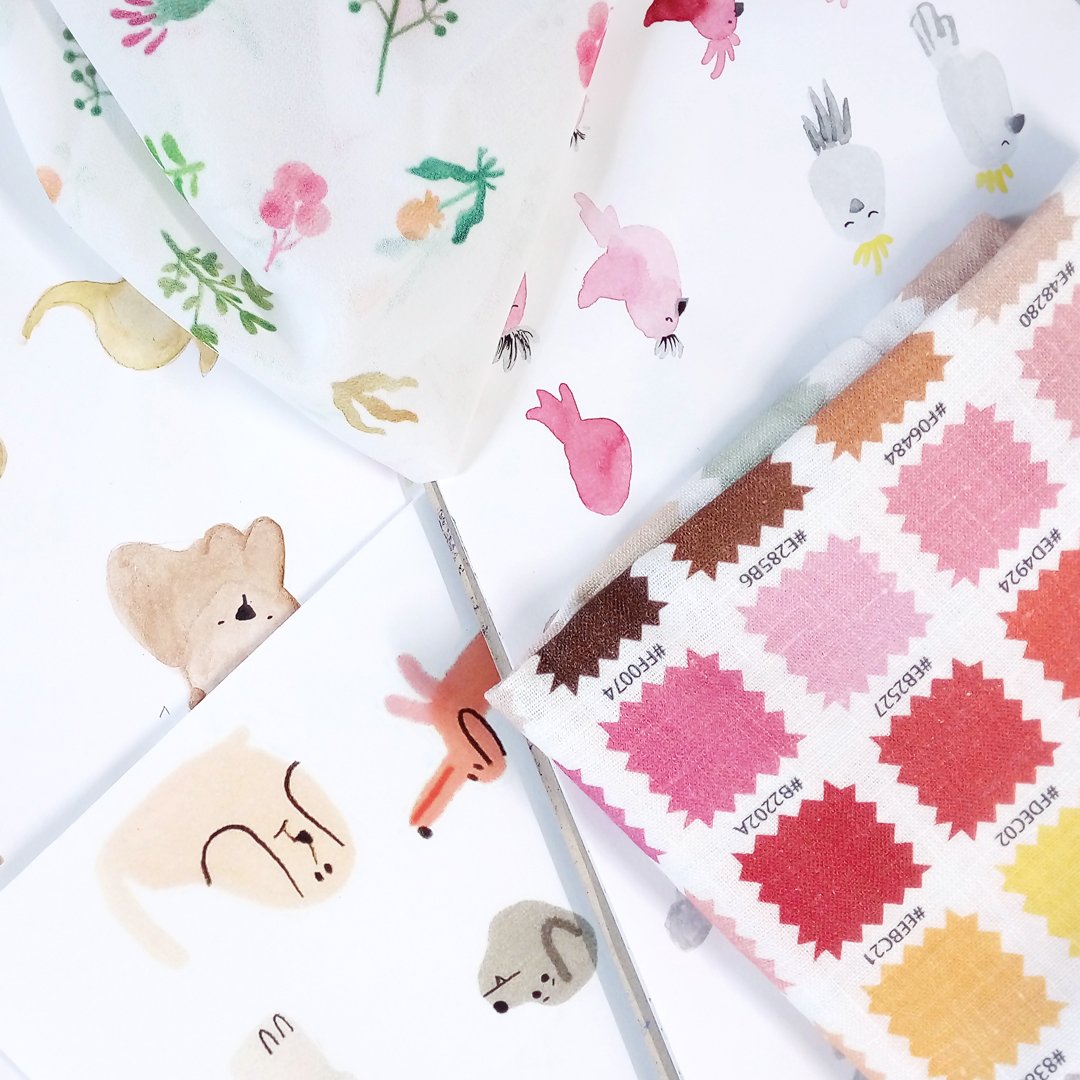 We feel like the magic of Christmas invited our inner child to take control of our approach to this range as were drawn to naïve, rounded forms, reminiscent of the images found in children's books. This sweet illustrative style gave a soft finish to typically jagged plants and bushy animals.
The elements which feature in the Native Whimsy Designs were first drawn with pencil before being brought to life with watercolour paints. The inky textures of watercolours suited the sweet drawing style we has embraced. The hand-painted nature of the designs provides textural balance for otherwise simple motifs.
Native Whimsy pairs big bold colours, such as hot pink and emerald green with plenty of white negative space and earthy neutrals. The result is a set of prints which makes wearing colour, or introducing statement hues into the home, a breeze.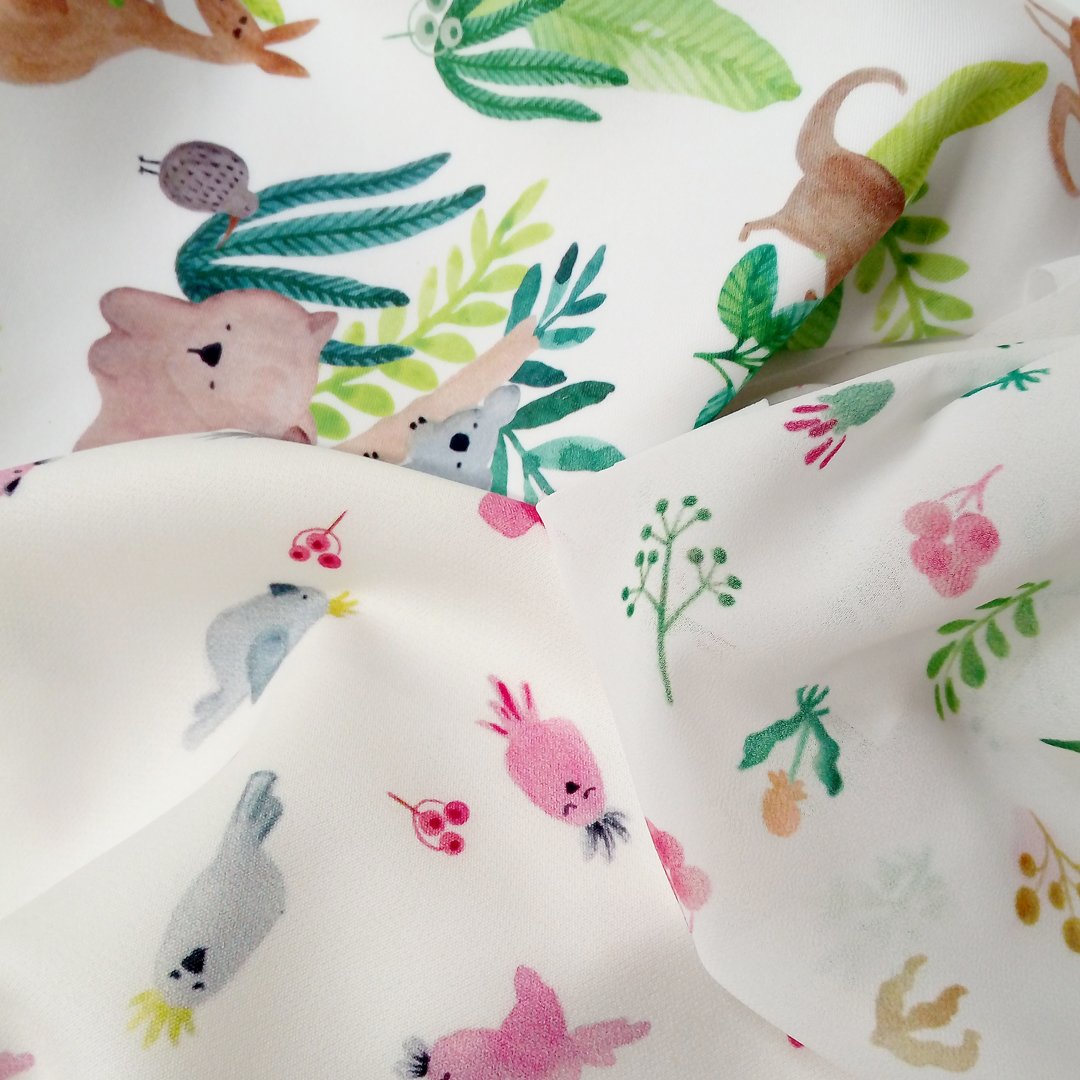 The Native Whimsy Collection is a celebration of the wildlife that doesn't make the regular 'animal print' or 'floral print' cut. We'd love to know what you think of these designs and how you think they would best be used so get in touch! Prints are available in our Fabric Shop now.