Around two years ago, I decided to combine my skills as a graphic designer and an artist to create bespoke surface art. From this my small business, Trace of Colour, was born.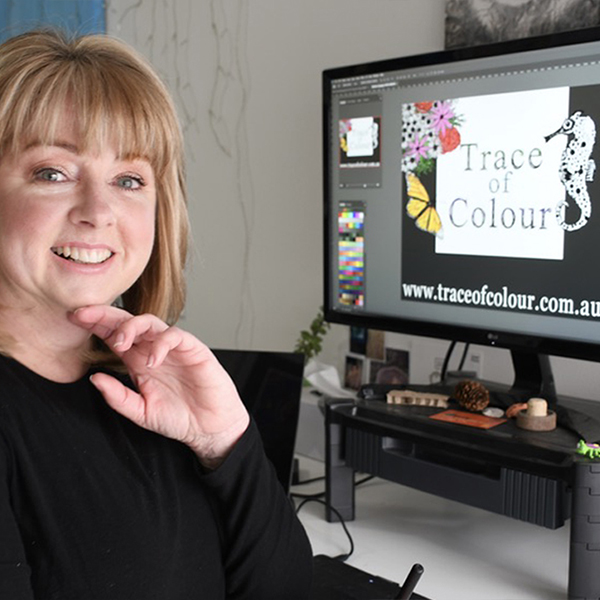 Tracy Hall in her studio
My designs have an arty feel about them and usually involve familiar shapes with curious perspectives and punchy colours. All my designs start from a quick pencilled sketch, then outlined and defined using ink markers.  Whether it's common objects or the fauna and wonder of seasonal change, it doesn't matter, I love the simple process of drawing.
Every day I go on long walks with my two dogs and I always carry a sketch book with me – you'll never know what you'll see or what will pique the imagination. There's an endless and amazing source of inspiration in this world.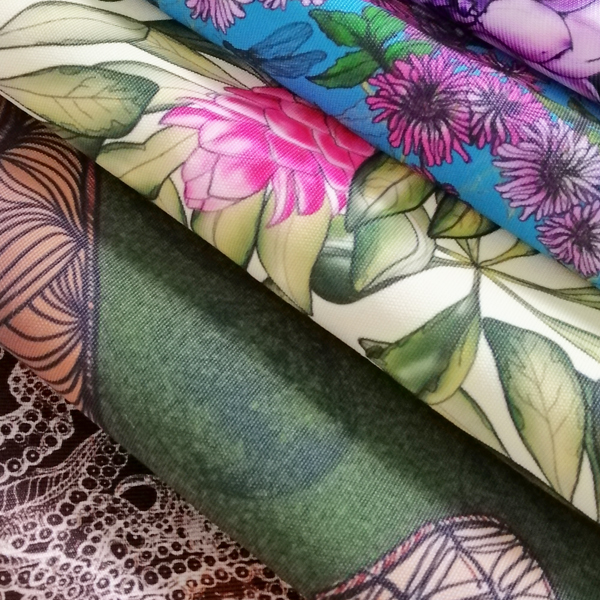 Selection of Tracy's designs
Once I'm happy with the finished image, I'll scan it and use Photoshop to digitally enhance and create a repeat pattern. This way I can easily alter or adjust each element of the final design (colour, scale and/or texture) to suit any application or product. I've found this is the best way to personalise a pattern for my clients.
My dragonfly designs are a good example of this process. It started with two drawings and ended up being a collection of different colours and size patterns to suit fabrics for fashion and/or home décor.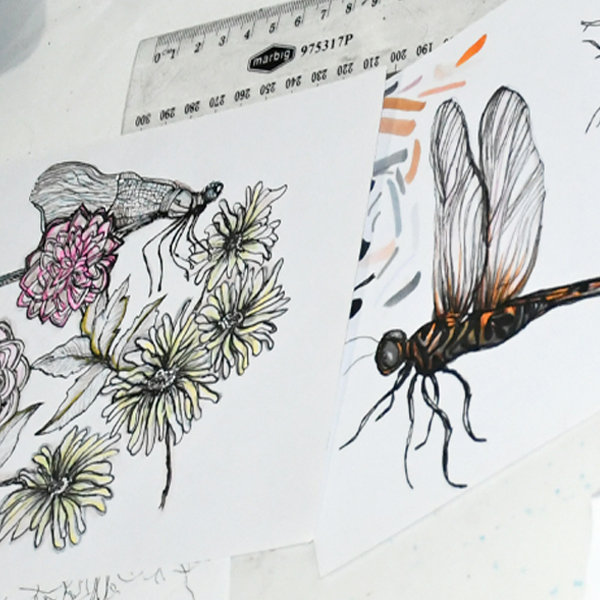 Original sketches used for Tracy's "Dragonfly" designs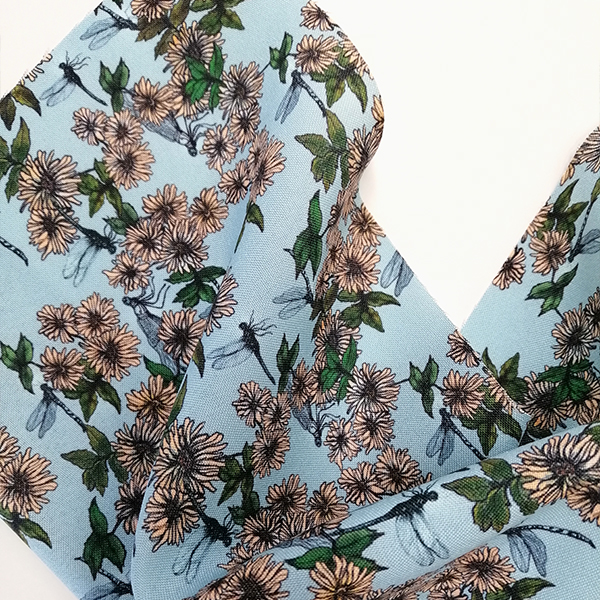 "Dancing Dragonflies"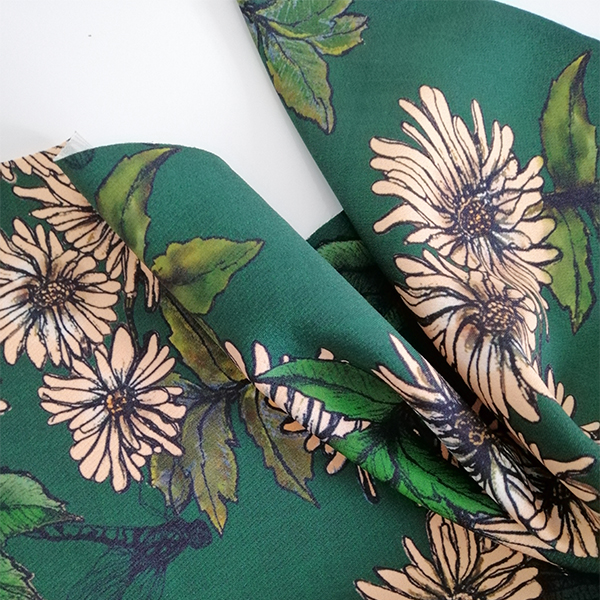 "Dragonfly Green Garden"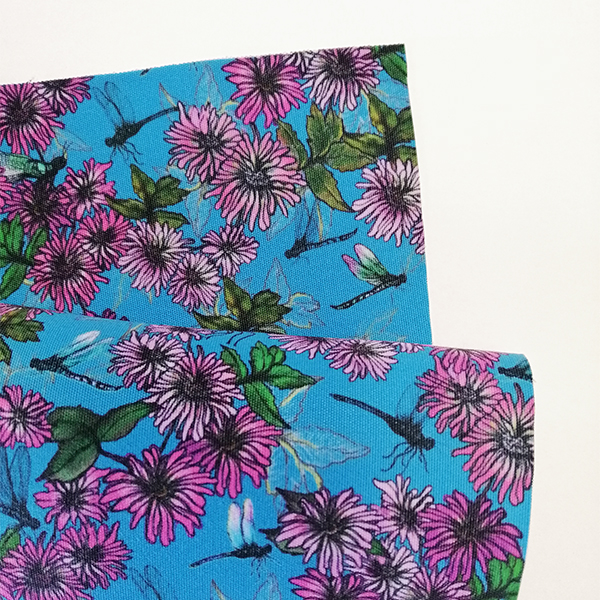 "Dragonfly Garden"
I have a lovely little room in my house that has become my studio. It's decked-out with numerous bits of paraphernalia, material swatches and eclectic artwork. This is my creative space where I become completely immersed in the design process.  I am not a hoarder by nature, but I don't throw away any of my drawings and as a result, I have shelves full of sketch books. I tend to use my sketch books as others would mood boards. To me they represent a visual collage of ideas and inspiration for my pattern creations.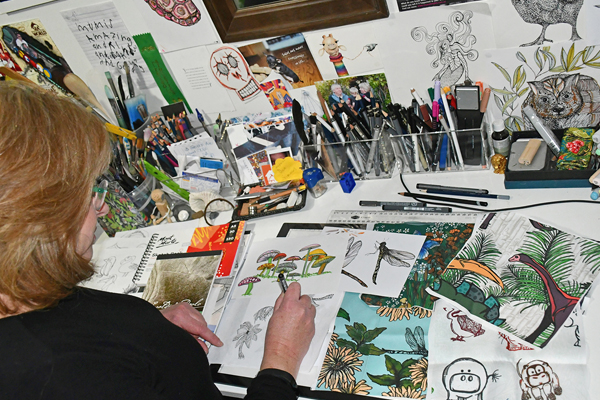 Tracy illustrating designs
I also love the history of textile design and have an extensive collection of pattern and textile books.   It's fascinating to learn about the origin of patterns – why they were created and their possible cultural connections.  Did you know that the 'animal skin' pattern was created as a status symbol to give the wearer a sense of empowerment? This concept definitely influenced my animal skin patterns – we all need to feel empowered, right?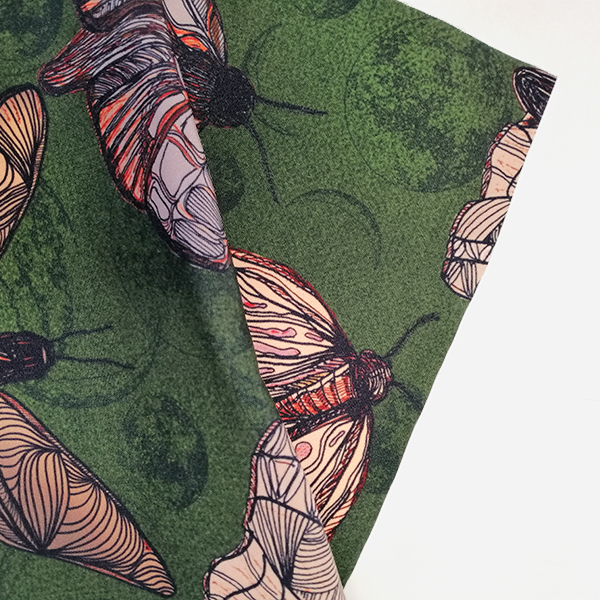 "By The Light Of The Moon"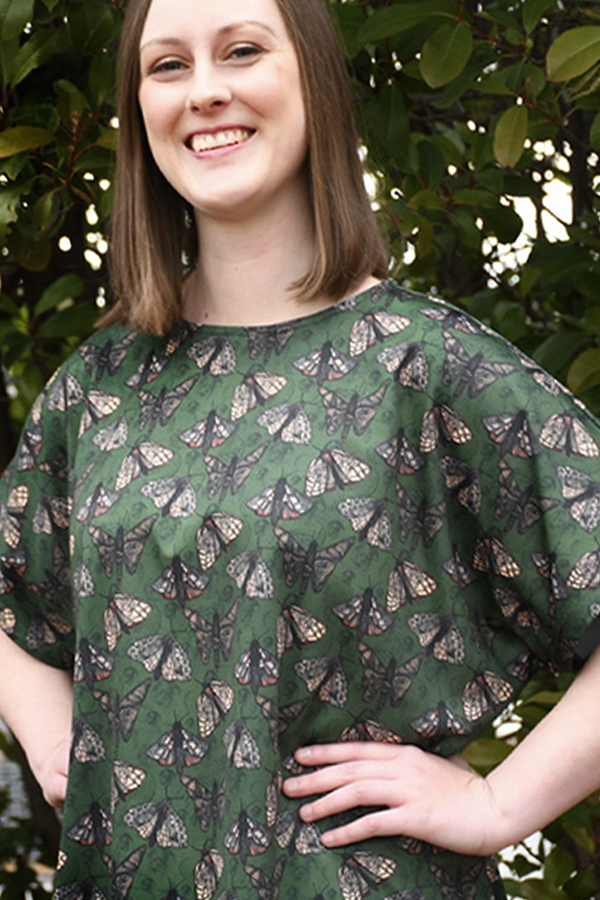 "By The Light Of The Moon" Top
To me, patterns are what I call 'usable art'. Generally we often wear dark or plain coloured clothing, and paint our homes in neutral tones. My style of artwork and patterns challenges this status quo.
A bespoke patterned piece of fabric can completely alter an outfit – giving it a 'wow' factor and make it look stunning. It can transform an old drab armchair into an eye-catching piece of furniture that everyone will rave about.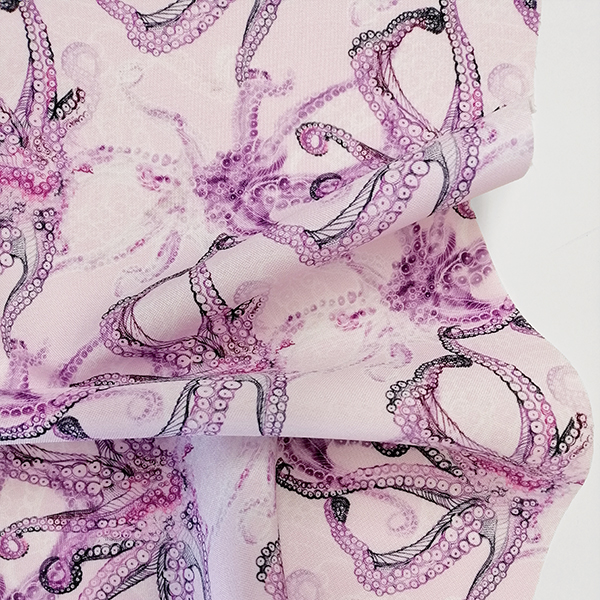 "Octopus Lace"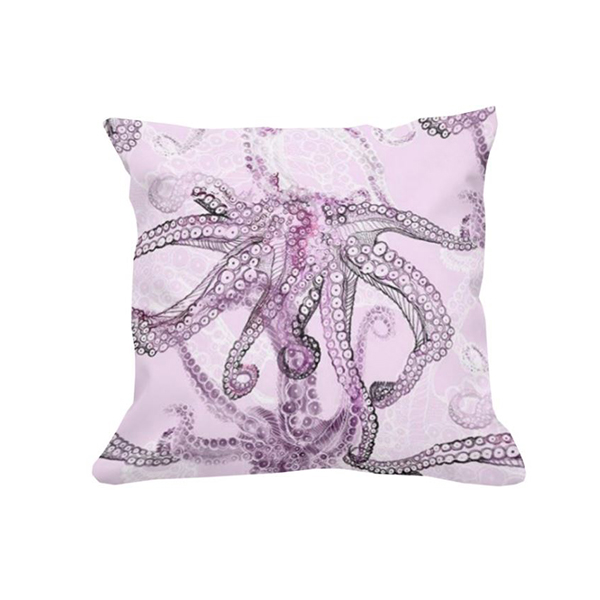 "Octopus Lace" Cushion Mockup
I truly enjoy the process of creating something from nothing and producing unique pieces of artwork that can be used as everyday items. I believe that most of us have an innate desire to style ourselves and the spaces we live in, so why not use my surface art and create something special.
You can view Tracy's fabrics available in our Fabric Shop or follow Tracy's creative journey on Instagram and Facebook.
If you want to collaborate with us on The Designer Project initiative and become part of this creative club, please apply! Send us an email with your portfolio and why you want to be part of this and sure, we will be in touch.