We never get tired of seeing all the incredible ways our customers use their custom printed fabric, and are constantly inspired by your creativity, originality and talent! To better share some of these amazing projects with you, we've decided to put together a "Customer Showcase" blog series. The series will take a closer look at the inspirations and methods used to create these custom textile designs and products, and we hope will introduce you to the truly endless possibilities that digital fabric printing provides. This showcase features designs used across both fashion and homewares, and from both international designers and local creatives. Keep reading to find out more!
Sancha Prowse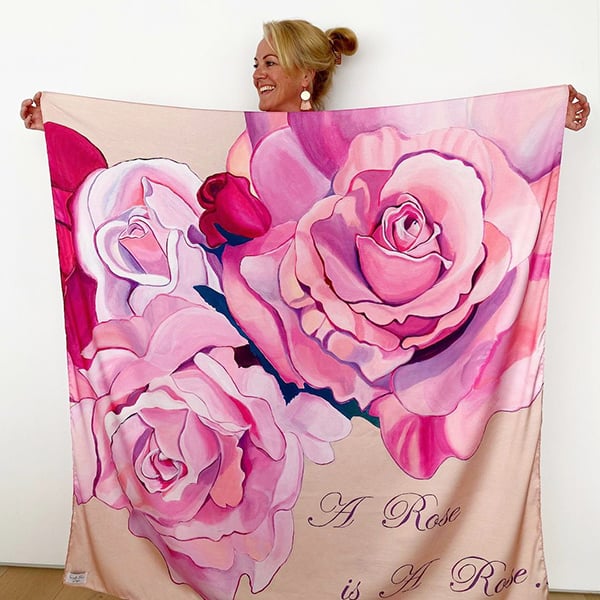 Sancha Prowse is a singer and artist based on the beautiful Central Coast of NSW. Daily walks through the busy ​streets and along the water's edge provide inspiration for her colour-filled and joyful mixed-media artworks.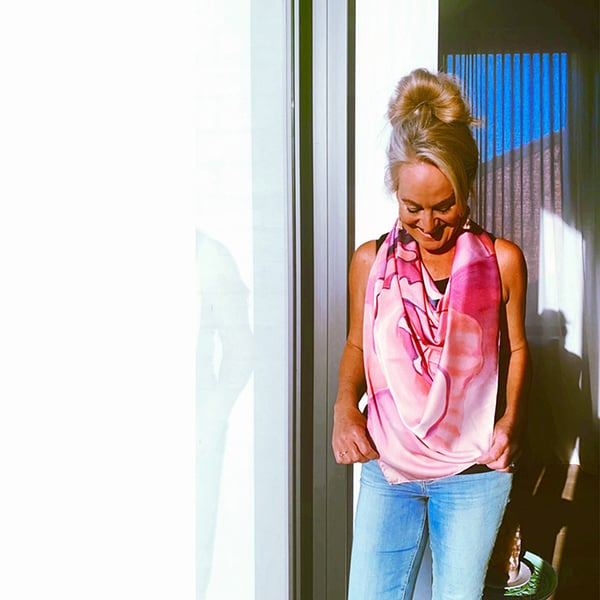 Here we've shared Sancha's debut scarf design which features the artist's "A Rose is a Rose" floral painting. The artwork has been printed onto our Dilly fabric which is our premium polyester silk alternative which has a stunning lustrous finish. The artwork is inspired by the lyrics of a Susan Ashton song which is about knowing your true value and self-worth.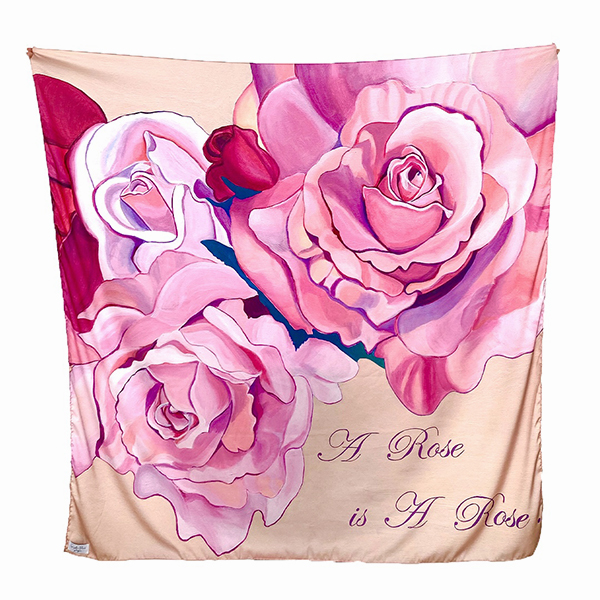 Sancha's hope is that everyone who wears the scarf will feel like they are dressed in a wearable affirmation of beauty! This scarf was a favourite from Sancha's product range for Mother's Day gifts with owners sharing how luxurious the fabric feels. We adore how beautifully Sancha has captured an affirmative message through her gorgeous design and love the variety of ways the oversized scarf can be worn!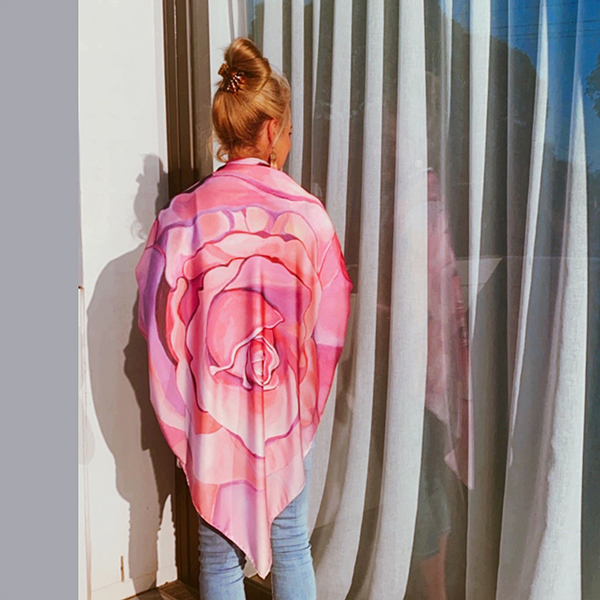 RAUZE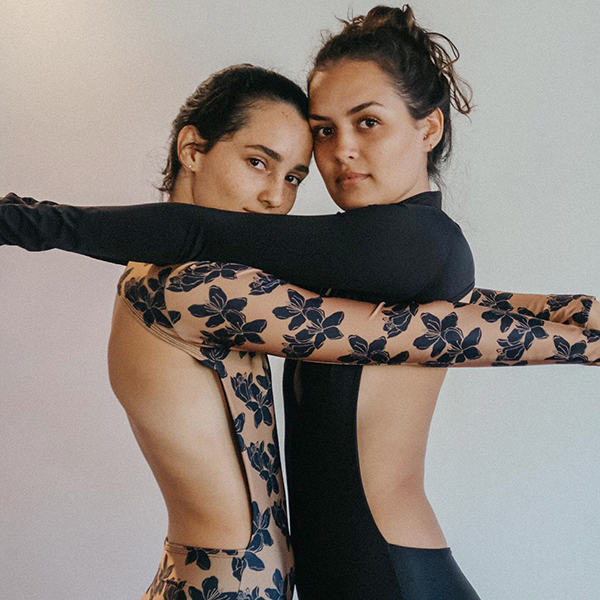 RAUZE is an ethical and ecological Caledonian brand which combines the designer Aure Bessieres' two passions: creation and her love for Caledonian lagoon. Aure wanted to be innovative and create a product that is useful for our current world. Caledonians spend a lot of time at sea and are often exposed to the sun. It was therefore essential to Aure to create sun-safe products for Caledonians!
RAUZE creates swimwear pieces which use materials made from recycled plastic bottles and fishing nets recovered from the ocean, are resistant to the sea and chlorine and have a UPF 50+ rating. These beautiful designs were printed on Vesna (Recycled Eco-Lycra) in our studio here in Australia, before being cut and sewn by the designer in New Caledonia. The surface designs of the pieces are also created by Aure and are typically inspired by the rich and varied Caledonian flora.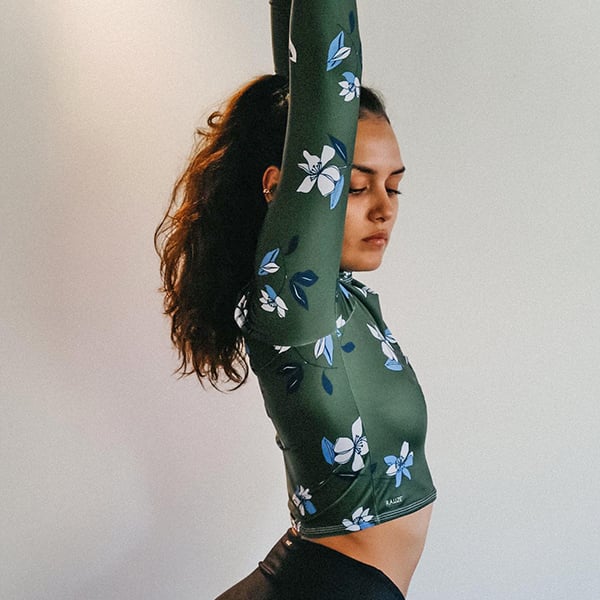 Aure is proud to be a part of a generation that is worried about the future of the planet and committed to the repurposing of waste into quality products. RAUZE's designs are truly stunning and even more gorgeous for being sun-safe, sustainable and ethically produced!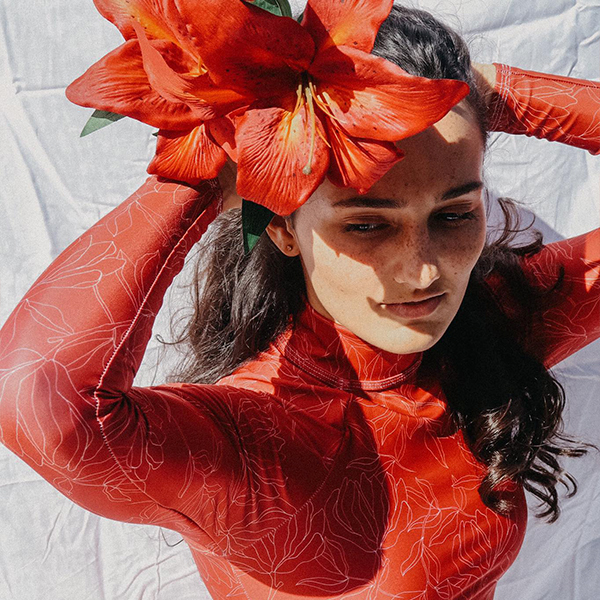 Tanya Krech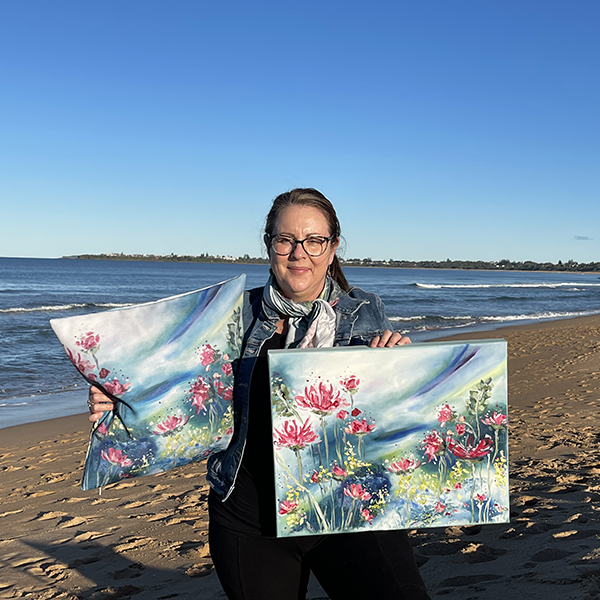 Tanya Krech is an artist who recently created a series of paintings inspired by the natural beauty of her home Shoalhaven while recovering from bilateral knee surgery, putting her mind and energy into being creative. The painter has always wanted to experiment with putting her artwork onto fabric to use for both homewares and fashion.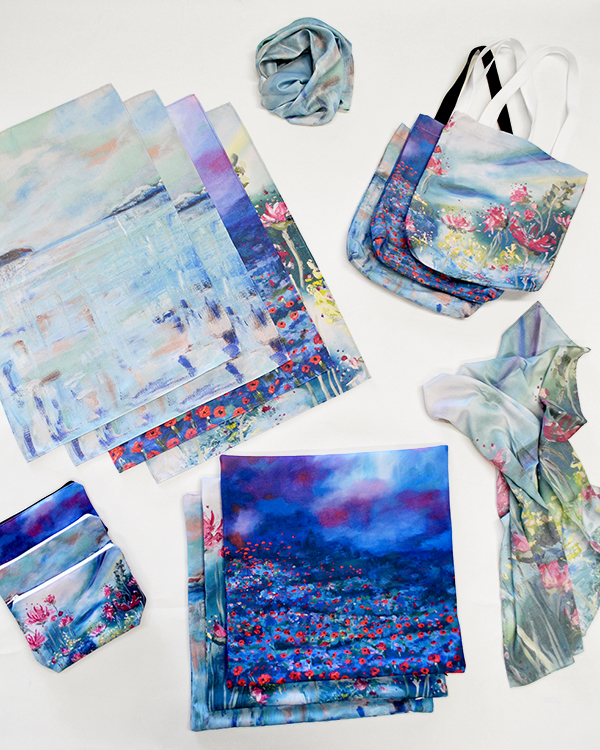 Tanya took advantage of our "Creatives Starter Pack" which is a wonderful introductory package for designers and artists to trial a range of different textile products featuring their artwork. This was a really great opportunity for Tanya to see the different ways she can use her art which is beyond the canvas!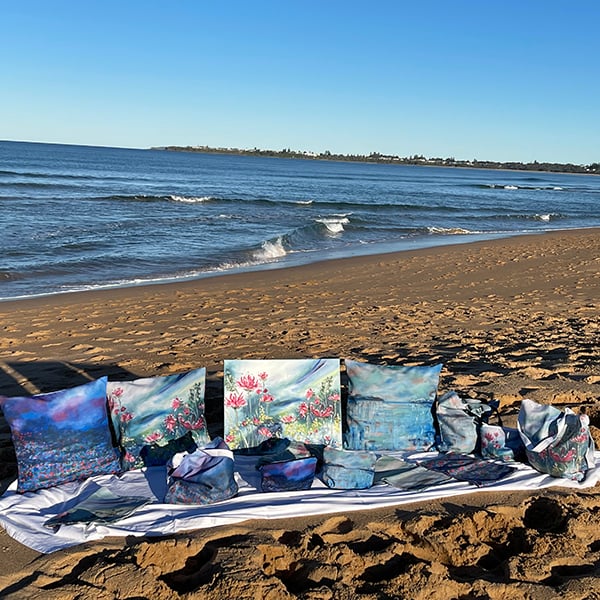 Tanya has shared that the feedback and interest she has received regarding her bespoke products has been fantastic and has motivated her to create more paintings so that she has more textile designs to continue experimenting with. We think the paintings translate really beautifully on the range of products and have loved being part of such a positive development of Tanya's artistic practice!